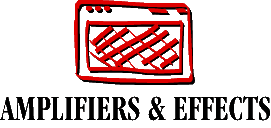 AND VARIOUS LIST UP GRADE IN REAL TIME

GUITAR & BASS AMPS
| | | | |
| --- | --- | --- | --- |
| MODEL | DESCRIPTION | CODE | PRICE |

| | | | |
| --- | --- | --- | --- |
| ALESSANDRO | BlueTick 20watt,4x6V6,Class-A amp with a 2x6SL7 | AM114 | €CallSEEIT |

| | | | |
| --- | --- | --- | --- |
| AMPEG | B-15S Portaflex Tube Amplifier 1x15 1971 | AM46 | SOLD |

| | | | |
| --- | --- | --- | --- |
| DAVOLI | Krundal DTE 1051 T | AM351 | SEEIT |

| | | | |
| --- | --- | --- | --- |
| EMUTRON | 50's Standard C Model Made in Augsburg Germany | AM121 | € 950 SEEIT |

| | | | |
| --- | --- | --- | --- |
| EXEF | 1983 Mesa Boogie Copy All TubeMade in Germany | AM149 | € 1350 SEEIT |

Fender Bassman
Black Face,Top+Box, 1965, EX
AM022
SOLD
Fender Bassman
Black Face Top+Box 1965, Rare Export Serie,EX++
AM414
SOLD
Fender Bassman
White Tolex + 2x12"Brown Label 1963
AM801
SOLD
Fender Concert II
2 x 6L6 power tubes 60W

P.Rivera era 1983

AM444
€ 1300 SEEIT
Fender Deluxe Hot Rod

2003 Limit EditionsWood Sunburst Jensen N.O.S. !

AM426
€ 1400 SEEIT
Fender Deluxe Reverb
1978 Siver Face, pull for volume booster, 1x12"
AM17
SOLD
Fender Deluxe Reverb
1979 Siver Face, pull for volume booster, 1x12"
AM21
€ SEEIT
Fender Dual Showman
Black Face Head + Cab 2x15"JBL D130F Big Box! EX+
AM241
€3300 SEEIT
Fender Dual Showman
1967 Black Face Head + Cab 2x15"JBL D130F EX+
AM42
SOLD
Fender Showman

1966 Black Face Showman Amp & Cabinet 2x15"

AM959
SOLD
Fender Showman
1964 Blonde Rare Export Model
AM415
CallSEEIT
Fender Showman
First 60's 1X15" Jensen Cabinet
AM41
€1650 SEEIT
Fender Princeton Reverb
Silver Face 1978
AM16
SOLD
Fender Pro Reverb
Med 70's Similar Twin circuit 2x12" but 50W
AM150
€1800 SEEIT
Fender Pro Reverb
Black Face, 2x12" AA165 circuit EX+
AM243
SOLD
Fender Pro Amp
1950 Tweed Cover, 15"Jensen, EX+
AM032
SEEIT
Fender Quad Reverb
100 watts RMS 4x12"near Mint Cond.
AM242
SOLD
Fender Reverb Unit
Reverb Unit,Tube,Black Face, first 1966, EX+
AM061
SOLD
Fender Super Reverb
Silver Face No Master Volum 1971
AM43
€ 2850 SEEIT
Fender Super Reverb
Silver Face, Master Volum, EX+ 1977
AM183
€ 1700 SEEIT
Fender Super Reverb
Silver Face, Master Volum, EX+ 1977
AM019
€ 1500 SEEIT
Fender Super Reverb
Silver Face, Master Volum, EX+ 1977
AM226
€ 1700 SEEIT
Fender Super Reverb
Silver Face, Master Volum,Rectifier Tube EX 1974
AM248
SOLD
Fender Super Reverb
Black Face, 1966 220volts European Transf EX
AM147
SOLD
Fender Super Reverb
Black Face, 1966 220volts European Transf EX
AM181
SOLD
Fender Super Reverb
Black Face, 1965 220volts European Transf EX
AM228
SOLD
Fender Super Reverb
Black Face, 1965 220volts European Transf EX+
AM424
SOLD
Fender Super Six Reverb
Silver face,6x10" RARE 1972 EX
AM070
€ 2000 SEEIT
Fender Twin Reverb
Solid State, Forrest White proget RARE 1968, EX+
AM041
€1500 SEEIT
Fender Twin Reverb
Black Face 1965 2X12"JBL 110-220V Europ.Transf
AM36
SEEIT
Fender Twin Reverb
Black Face 1965 2X12" 110-220V Europ.Transf
AM13
SEEIT
Fender Twin Reverb II
AM12
SEEIT
Fender Twin Reverb
Silver face, 2X12"JBL Super Original Cond. 1974
AM787
SOLD
Fender Twin Reverb
Black face, 2X12" Fender Special Design, EX+ 1981
AM362
SOLD
Fender Twin Reverb II
Black face, 2X12" Fender P.Rivera EX+ 1983
AM966
SOLD
Fender Tremolux
1962 White Tolex, Head +Cabinet 2x10" EX +
AM141
SOLD
Fender Tremolux
1962 White Tolex, Head+Caninet 2x12" EX+
AM239
CallSEEIT
Fender Vibrolux
1973 Silver Face, Excellent Cond. All original
AM23
CallSEEIT
Fender Vibroverb
Black Face,, 1964 PRE CBS, 1X15"JBL Strong Sound EX
AM960
SOLD
Fender Vibrosonic Reverb
Silver Face,1x15"JBL,100w Master Vol, 1974 EX++
AM380
SOLD
Fender 75 AMP
Black Face 75/15 switch Watt,All Tube, Reverb, 1980
AM381
€900 SEEIT
Fender Rhodes & Leslie
Piano Rhodes 88 MKI+Fender Piano Amp UR120-S 100W
EF189
SOLD

| | | | |
| --- | --- | --- | --- |
| Gallien-Krueger | 200MK100w,Keyb.AcousticGuitar,Voice, Mint | AM937 | SOLD |

| | | | |
| --- | --- | --- | --- |
| GIBSON | Model GA-30 two cone 12" & 8" 14 Watt 50's | AM244 | €2600 SEEIT |
| GIBSON | BR9 Octal preamp tube, dual 6V6GT, tube rectifier | AM416 | SOLD |
| GIBSON | GA8-T Gibsonette Tremolo | AM158 | SOLD |

| | | | |
| --- | --- | --- | --- |
| GEM | Mod.GM10 | AM311 | €300 SEEIT |

| | | | |
| --- | --- | --- | --- |
| GRETSCH | Mod.6159,2Ch,Vibrato,2x12"Jensen | AM777 | €2500 SEEIT |

| | | | |
| --- | --- | --- | --- |
| Hughes&Kettner | Bassbase 250,Combo,250w,Tube | AE063 | SOLD |

HIWATT
LEAD 50R Made In England 1x12"Tube Amp 80's
AM413
€ 1500 SEEIT
HIWATT
SA212 CUSTOM BUILT 2x12" 2x EL34

50Watt 1973

AM333
€ 3500 SEEIT
HIWATT
CUSTOM 50 SA112, Partridge Trasf. 1978
AM29
€3150 SEEIT

| | | | |
| --- | --- | --- | --- |
| KORG | PME40X Professional Modular Board and Effects | EF323 | € 990 SEEIT |

| | | | |
| --- | --- | --- | --- |
| KUSTOM | HUSTLER 4-10" Creedence Clearwater Revival 1970 Ex+ | AM430 | € 990 SEEIT |

| | | | |
| --- | --- | --- | --- |
| LAB SERIES | L9-312A 100 Watts, single 15" Electro Voice speaker 80's | AM366 | €950 SEEIT |

| | | | |
| --- | --- | --- | --- |
| MAGNATONE | CUSTOM 450 Rev & Trem Excellet Conditions 1962 | AM177 | HOLD |

| | | | |
| --- | --- | --- | --- |
| MONTARBO MB | SUPER MB Tube 50's first60's Rare | AM35 | € SEEIT |

| | | | |
| --- | --- | --- | --- |
| MATCHLESS DC30 | First 90's made by Mark Sampson and Rick Perrotta | AM133 | SOLD |
| MATCHLESS DC30 | First 90's made by Mark Sampson and Rick Perrotta | AM134 | SOLD |

| | | | |
| --- | --- | --- | --- |
| Marshall 9200 | Power tube, 100+100w, NEW N.O.S. !!! nuovo in garanzia | AM044 | SOLD |
| Marshall 6101 | 30th Anniversary Combo Blu Tolex | AM971 | HOLD |
| Marshall JMP | Artistè 50W 2channels 4input 2HP Celestion 12"BlackLabel EX+1972 | AM423 | €Call SEEIT |
| Marshall JMP | 1930 Popular 2x10 mini Blues Breaker 10w 1969 | AM199 | €Call SEEIT |
| Marshall JMP | 1930 Popular 2x10 mini Blues Breaker 10w 1969 | AM27 | €Call SEEIT |
| Marshall JTM | Bluesbreaker 35th Anniversary 1997 White Tolex RARE ! | AM299 | €3600SEEIT |
| Marshall 5210 | 50 Watts Transistor 2 Channel, Reverb, Loop effect, 1x12" Celestion | AM254 | HOLD |
| Marshall Mercury | 2060 Red Combo Amp Tolex 1x12" 70s EX+ | AM118 | Call SEEIT |
| Marshall MGP9004 | Preamp, 2 ch, effect, send, switch. | AM050 | HOLD |

| | | | |
| --- | --- | --- | --- |
| Mesa Boogie | Mark II B Black tolex, 60Watt, 1x12" EV12L Electro Voice EX+++ | AM258 | HOLD |
| Mesa Boogie | Mark II WhiteTolex,60w '79,Send/Ret. near mint | AM104 | € 2200 SEEIT |
| Mesa Boogie | Mark II Wood line 1x12" Electro Voice 2x6L6 EX++ | AM251 | €3300 SEEIT |
| Mesa Boogie | Mark II Wood line 1x12"Electro Voice 4x6L6 EQ REV Mint Cond | AM252 | €3500 SEEIT |
| Mesa Boogie | Mark II Wood line 1x12"Electro Voice 2x6L6 | AM255 | €3100 SEEIT |
| Mesa Boogie | Mark II Wood line EQ & Rev 1X15"Electro Voice 4x6L6 RARE | AM256 | €4000 SEEIT |
| Mesa Boogie | Mark III Wood line 1x12"Electro Voice Mint Cond 2x6L6 | AM422 | €2750 SEEIT |
| Mesa Boogie | Mark II Wood line EQ 1X12"Electro Voice 117Volts 4x6L6 | AM257 | €3500 SEEIT |
| Mesa Boogie | Mark I Limited Edition Santana Model Super Rare 100/60 watt all-tube | AM590 | HOLD |
| Mesa Boogie | Mark I Wood line EQ 1x12 + Reverb, Electro Voice 12"4x6L6 1972 | AM185 | € SEEIT |
| Mesa Boogie | Mark II Wood line, Send/Return Rev 1X15" 2x6L6 EX++ | AM789 | €3500 SEEIT |

Original Santana band..and Mesa http://www.youtube.com/watch?v=AUIdealFF

| | | | |
| --- | --- | --- | --- |
| Music Man SeventyFive | 75W switchable to 35 watts HEAD+BOX 1x15",1978 EX | AM666 | SOLD |

| | | | |
| --- | --- | --- | --- |
| Music Man RD115 EVM | 115 RD -100 - EVM RMS 2x6L6GC | AM156 | € 1150 SEEIT |

| | | | |
| --- | --- | --- | --- |
| MOOG | TAURUS II 1981 Excellent and Original conditions | EF154 | € 3000 SEEIT |

ORANGE

| | | | |
| --- | --- | --- | --- |
| ORANGE | OR112M Overdrive Series Two 1979 EX+ 100Watt | AM246 | SOLD |
| ORANGE | OR120 1974 | AM26 | SOLD |
| ORANGE | SUPER BASS Head Very Rare for bass | AM3940 | €3300lSEEIT |
| ORANGE | GRO 100 GRAPHIC | AM 37 | SOLD |
| ORANGE | OR120 OVERDRIVE 1976 | AM 38 | €Call SEEIT |

David Gilmour Gear:http://www.gilmourish.com/?page_id=205 Orange Opinion: http://chitarre.accordo.it/articles/2007/03/5300/orange-or-120-vero-vintage.html

| | | | |
| --- | --- | --- | --- |
| PREMIER | Model 76 Combo Guitar Amp 50's HARP and Guitar amp | AM343 | €1500 SEEIT |

| | | | |
| --- | --- | --- | --- |
| PLUSH PRB 1060S | BASS /keyboard .and GUITARS !!! 110 Watt AMP With Slave Multiplex | AM247 | €900 SEEIT |

| | | | |
| --- | --- | --- | --- |
| REGAL | HAWAIIAN Amp 50's Ex+ RARE | AM783 | €1600 SEEIT |

SELMER

BassMaster Fifty TruVoice

50 Watt Head&Cabinet 1X18 Goodman
AM411
€3100SEEIT
SELMER

Treble & Bass Fifty TruVoice

50 Watt Tube Head SUPER
AM203
€2500SEEIT
SELMER

TruVoice Concord Ten

AM139
€1850 SEEIT
SELMER
All Purpose 30 Tube Amp 2xG12 Celestion 12" Rare!!! 1970
AM361

| | | | |
| --- | --- | --- | --- |
| SPEEDSTER | Deluxe 1X12" COMBO #0073 Hand Made by Michael Soldano | AM113 | €2900 SEEIT |
| SPEEDSTER | Deluxe 1X12"Head+Box #0043Hand Made by M. Soldano | AM140 | €3000 SEEIT |

| | | | |
| --- | --- | --- | --- |
| STEELPHON | A802 Organ Bass Guitar,2 input, Transistor 30 watts,2 Speackers 20Cm | AM427 | HOLD |
| STEELPHON | A802 First Plexi serie Organ Bass Guitar,2 input, Transistor 30 watts, | AM428 | € SEEIT |

| | | | |
| --- | --- | --- | --- |
| TONE KING | Continental 30/60w,ClassA,Hand Made, N.O.S Europe 220 Volts 90's | AM024 | HOLD |

| | | | |
| --- | --- | --- | --- |
| TONE KING | Imperial 20W 1x12" 2 x 6V6 4x12AX7, 1x12AT7 5AR4. 220 Volts 90's | AM025 | €2300 HOLD |

| | | | |
| --- | --- | --- | --- |
| TRACE ELLIOT AH500X | 500w, for bass&pre GP11 | AM940 | €700 SEEIT |

VOX AC50
Head AC50 JMI 1965
AM204
€2300 SEEIT
VOX AC30
Top Boost,Vibrato, 2x12" Grey Bullet, 1972 EX
AM344
€2300 SEEIT
VOX AC30
No Top Boost,Vibrato, 2x12" Grey Bullet, 1965 EX+
AM151
€2600 SEEIT
VOX AC30
Top Bost JMI Product 2x12" Grey Bullet, first 1966
AM26
€4200 SEEIT
VOX AC30
Top Bost JMI Product 2x12" Grey Bullet, 1965
AM105
€4500 SEEIT
VOX AC30
Top Boost A Vox Product 2x12" Grey Bullet 1975
AM103
€2300 SEEIT
VOX AC30
Top Boost,Vibrato,2x12" Grey Bull.rectif. tube1967 EX+
AM433
€3100 SEEIT
VOX AC30
Top Boost,Vibrato,2x12" Grey Bull.rectif. tube1967 EX+
AM 28
€3100 SEEIT
VOX AC30
Top Boost, Vibrato, 2x12" 70's
AM223
SOLD
VOX AC30
Top Boost,Vibr-Reverb 2x12"Vox Celestion, EX+ 70's
AM421
SOLD
VOX AC30 HEAD
Top Boost,Vibrato, Copper Panel "Super Twin" Rare 1964
AM788
€3850 SEEIT
VOX AC30
Normal 2x12"Blu Alnico,Rect. Tube Copper panel 1962
AM970
€6000SEEIT
VOX AC30
Super Reverb Twin Head+Box JMI 1965
AM402
SOLD
VOX AC30
Top Boost 2x12"Blu Alnico,Rect.Tube Copper panel 1961
AM190
SOLD
VOX AC30
Normal 2x12"Blu Alnico,Rect.Tube Copper panel 1964
AM155
€5000SEEIT
VOX AC4
1×8" 4 watt combo amplifier

manufactured by JMI 1964

AM123
SOLD
VOX V15
Tube Amp Super Sound AC15 similar 2X10"Jensen
AM400
€1800 SEEIT
VOX V15
Tube Amp 2x10 All Tube Combo Amp
AM340
€1800 SEEIT
VOX AC10
1964 JMI serie, 2x10" Ex
AM356
SOLD
VOX AC10
1964 JMI serie, 2x10" Ex
AM784
SOLD
VOX AC15
1990 Made in England the last series Perfect EX+++
AM599
SOLD
VOX V125
Six 7025 (ECC83), one ECC81 quartet EL-34s 120Watt
AM404
€1200SEEIT
VOX 125 LEAD
Rose Morris Era

125W 6-7025, 1-ECC81, 1-EL34 Quartet

AM390
€800 SEEIT
VOX AC120
Four EL-34 power four ECC83, two ECC81, one ECC82
AM405
€800 SEEIT
VOX ESCORT 30
30 watt solid state 12"
AM401
CallSEEIT
VOX ESCORT
Mini AC30, 220volts and battery, 2.5 Watt original 70's
AM216

€250SEEIT

VOX CABINET
Box 2x12" Gold Bullet
AM90
€1000 SEEIT
WEM
Westminster Tube Amp 70's
AM238
€850 SEEIT
WEM
Clubman Tube Amp 70's
AM268
€550SEEIT
WEM
Dominator 25 with 2 x EL84 Tube Amp first 70's Near mint
AM360
€900SEEIT
WEM
Combo 60w "THE WHO Amp" England RARE EX+
AE132
SOLD
WEM
Dominator Bass MKI Pre 3 x 12AX7 Power 2 x EL84
AM367
SOLD

| | | | |
| --- | --- | --- | --- |
| VICTORIA 59 Bassman | 45410 recreation of the '59 Bassman New Cond. | AM412 | € 2450 SEEIT |

EFFECTS EFFECTS EFFECTS

ALLSOUND

Fuzz -Wah

SC10 Analogic WHA and FUZZ super sound First 70's
EF244
€200 SEEIT
AXTAR
MEQ-50 Guitar Super Graphic Equalizer+Param. Mint Cond
PA049
€ 200 SEEIT
ARIA
RE-101 Super Sustainor
EF347
SOLD
BINSON
Echorec Mod. E4T
EF174
€1500SEEIT
BINSON
Echorec 2 T5E very early valve (tube) disc echo late 50s
EF318
SOLD
BINSON
Echorec 2 Mod. T7E The Mythical 60's Tube Delay
EF329
SOLD
BINSON
Echorec A602 TR
EF310
callSEEIT
BINSON
Echorec TUBE P.E. 603
EF313
SOLD
BINSON
Echorec EC3
EF353
SOLD
BINSON
Echorec model T5E 1958
EF365
€ SEEIT
BRUNETTI
Super power supply Rack Professional
EF167
€ 300 SEEIT

| | | | |
| --- | --- | --- | --- |
| Boss WS20T | WirelessSystemDiversity Guitar Mint Cond. | EF070 | € 180 SEEIT |
| Boss AW2 | Auto wha Mint (Made in Japan) | EF079 | € 100 SEEIT |
| Boss NS-50 | Stereo, noise suppressor, NEW | AE015 | E 220 SEEIT |
| Boss SD-1 | Super Over Drive Made in Japan 80's w/Box | EF270 | €110SEEIT |

| | | | |
| --- | --- | --- | --- |
| COLORSOUND | SUPA WAH-FUZZ-SWELL PEDAL Yellow Box ! | EF243 | SOLD |
| COLORSOUND | Wah Fuzz | EF262 | € 250 SEEIT |

DALLAS ARBITER
FUZZ FACE Red, vintage and original 1969
EF253
DALLAS ARBITER
FUZZ FACE Red, vintage and original 19

71

EF254
DALLAS ARBITER
FUZZ FACE Blue Dave Fox 80's
EF255
€600SEEIT
DOD 201
Phaser EX+ with box '81..

Ingwie Malmsteen..!

EF102
€ 210 SEEIT
DOD 640
Flanger and Chorus Modulations 1979
EF227
€ 230 SEEIT
DOD EQ610
Graphic Equalizer 10 Band 70's
EF204
€ 140 SEEIT

Electro Harmonix
HOG'S Foot bass booster '75,Orig
Ef018
€ 140 SEEIT
Electro Harmonix
ATTACK DECAY (VINTAGE) 80's
EF355
SOLD
Electro Harmonix
MOLE Bass Booster whit original box 70's
EF250
€ 180SEEIT
Electro Harmonix
MOLE Bass Booster 70's
EF251
€ 160SEEIT
Electro Harmonix
MEMORY MAN Solid State Echo/Analog Delay Line first 70's
EF315
€ 360 SEEIT
Electro Harmonix
LPB-1 Linear Power Booster pocket box '70
EF209
€ 150 SEEIT
Electro Harmonix
LPB-2 Linear Power Booster Metal Pedal with Orig. Box '70
EF307
€ 170 SEEIT
Electro Harmonix
SCREAMING Bird Treeble Booster '70
EF252
€ 180SEEIT
Electro Harmonix
SMALL STONE '79
EF572
€ 180 SEEIT
Electro Harmonix
SMALL STONE '80
EF002
€ 150SEEIT
Electro Harmonix
SMALL STONE '79
EF301
SOLD
Electro Harmonix
SMALL STONE '80
EF226
€ 160 SEEIT
Electro Harmonix
SMALL STONE Phaser original '75
EF224
€ 200 SEEIT
Electro Harmonix
ATTACK EQUALIZER original '78
Ef225
SOLD
Electro Harmonix
SMALL STONE in to Small Clone Box 1977
EF147
Electro Harmonix
SMALL CLONE EH4600 Full Chorus ( recent production )
EF221
€ 70 SEEIT
Electro Harmonix
BLACK FINGER 1976 near mint !
EF223
SOLD
Electro Harmonix
BLACK FINGER 1976 Excellent Cond with Box
EF245
€ 320 SEEIT
Electro Harmonix
BLACK FINGER 1977
EF333
€ 270 SEEIT
Electro Harmonix
GRAPHIC EQUALIZER 10 band ' 70
EF046
€ SEEIT
Electro Harmonix
BASS BALLS Twin DinamicFilters for Bass guitar+Distortion'79
EF139
€ 170 SEEIT
Electro Harmonix
THE

SILENCER

noise suppressor'70,Orig
AE030
€ 100
Electro Harmonix
Y-TRIGGERED Filter ...Voodoo child ... 70's
EF103
€ 200 SEEIT
Electro Harmonix
DELUXE OCTAVE MULTIPLEXER 1980
EF450
€ 350 SEEIT
Electro Harmonix
OCTAVE Multiplexer 70s'
EF043
€ 230 SEEIT
Electro Harmonix
OCTAVE Multiplexer 1977
EF332
€ 230 SEEIT
Electro Harmonix
OCTAVE Multiplexer with box and paper mint conditions 1978
EF339
€ 350 SEEIT
Electro Harmonix
OCTAVE DELUXE Multiplexer 1980
EF362
SOLD
Electro Harmonix
DOCTOR Q Envelopoe Follower '77
EF095
€ 170 SEEIT
Electro Harmonix
BIG MUFF - π Distortion/Sustainer USSR
EF319
SOLD
Electro Harmonix
BIG MUFF - π Distortion/Sustainer USSR
EF348
€ 165 SEEIT
Electro Harmonix
BIG MUFF - π "Civil War"
EF317
SOLD
Electro Harmonix
BIG MUFF π the classic 1979 with Original Box
EF249
€ 500 SEEIT
Electro Harmonix
BIG MUFF π the classic 1977 with original Box
EF327
SOLD
Electro Harmonix
BIG MUFF π the classic 1981
EF573
€ 390 SEEIT
Electro Harmonix
BIG MUFF π the classic 1978
EF328
€ 400 SEEIT
Electro Harmonix
BIG MUFF π the classic 1977
EF342
SOLD
Electro Harmonix
BIG MUFF π the classic
EF459
€ 400SEEIT

Electro Harmonix

BIG MUFF DELUXE distorter/compressor 70's near mint cond.
EF206
€ 320 SEEIT
Electro Harmonix
BIG MUFF Crying Tone Pedal Wha,EX
EF050
€ 330 SEEIT
Electro Harmonix
BIG MUFF Crying Tone Pedal Wha,EX
EF302
€ 330 SEEIT
Electro Harmonix
LITTLE BIG MUFF
EF321
€ 300 SEEIT
Electro Harmonix
LITTLE BIG MUFF 1976 with box and paper
EF338
€ 350 SEEIT
Electro Harmonix
LITTLE BIG MUFF 1977 up graded with true bypass and Ext power 9V
EF341
€ 250 SEEIT
Electro Harmonix
LITTLE BIG MUFF 1977 All original
EF366
SOLD
Electro Harmonix
LITTLE BIG MUFF 1976 All original
EF367
€ 300 SEEIT
Electro Harmonix
LITTLE BIG MUFF 1980 All original
EF316
€ 300 SEEIT
Electro Harmonix
CRYING Tone Pedal Wha,EX
EF220
€ 320 SEEIT
Electro Harmonix
DELUXE ELETRIC MISTRESS/FILTER MATRIX Last Reissue Mint
EF326
€ 260 SEEIT
Electro Harmonix
DELUXE ELETRIC MISTRESS/FILTER MATRIX Green Box 220Volts
EF354
€ call SEEIT
Electro Harmonix
THE CLONE THEORY Chorus Vibrato 1981 EX+ 220 volts
EF273
SOLD
Electro Harmonix
MICRO SYNTETISER 80's
EF344
SOLD

| | | | |
| --- | --- | --- | --- |
| EKO Multitone | Multitone by Eko made in the ende 60 early 70,Wha-Wha +Swell+Bass Booster+Treble Booster+Distortion+Repete | EF162 | € 450 SEEIT |

| | | | |
| --- | --- | --- | --- |
| EVANS | ES-1 Echo Chorus Analogic in excellent working conditions 80's | EF356 | € 900 SEEIT |

| | | | |
| --- | --- | --- | --- |
| FENDER Reverb Unit | Reverb Unit,Tube,Black Face, first 1966, EX+ | AM061 | € 1550 SEEIT |

| | | | |
| --- | --- | --- | --- |
| FOSTEX | Pach Bay 300016 in 16 out Mint | AE059 | € 50 |

| | | | |
| --- | --- | --- | --- |
| GUYATONE PS-020 | Bass Exciter & Limiter Double Effect | EF136 | € 110 SEEIT |
| GIS MEAZZI | WHAU-WHAU & DISTORTION Vintage Rare 1970s (made in Italy) | EF368 | SOLD |

| | | | |
| --- | --- | --- | --- |
| HOFNER FUZZ WHA | Different to most of the wah/fuzz combinations Made in Germany | EF237 | €300 SEEIT |
| HOFNER WHA | Wha-Wha with switch two wha mode | EF168 | €210 SEEIT |
| Hughes&Kettner | RED BOX MKIII CABINETULATOR | EF135 | € 70 SEEIT |
| Ibanez WAU FUZZ | WHA -WHA - FUZZ '70 Metal Box | EF363 | € 350 SEEIT |

| | | | |
| --- | --- | --- | --- |
| Ibanez WAU FUZZ | WHA -WHA - FUZZ '70 Metal Box Up Grade with elaborate circuit Super | Ef213 | € 350 SEEIT |
| Ibanez WAU-FUZZ | WHA -WHA - FUZZ '70 Metal Box | EF233 | SOLD |
| Ibanez WAH-FUZZ | DOUBLE SOUND MADE IN JAPAN 1979 BY MAXON | EF235 | € 350 SEEIT |
| Ibanez TUBE KING | IBANEZ TK-999 TUBE KING OVERDRIVE with Box and Power | EF146 | SOLD |
| Ibanez TUBE KING | IBANEZ TK-999 TUBE KING OVERDRIVE | EF112 | € 199 SEEIT |
| Ibanez CS-505 | Chorus Mono/Stereo (TS 808 line) | EF096 | € 180 SEEIT |
| Ibanez CS-505 | Chorus Mono/Stereo (TS 808 line) | EF234 | € 170 SEEIT |
| Ibanez PT909 | PhaseTone (TS 808 line) | EF130 | € 180 SEEIT |
| Ibanez PT999 | PhaseTone | EF312 | € 180 SEEIT |
| Ibanez FL-301 | Flanger (TS 808 line) | EF229 | € 150 SEEIT |
| Ibanez OD-855 | OVERDRIVE II | EF188 | SOLD |
| Ibanez OD-855 | OVERDRIVE II First Serie narrow box | EF331 | € 450 SEEIT |
| Ibanez OD-855 | OVERDRIVE II First Serie narrow box | EF331 | € 450 SEEIT |
| Ibanez OD-855 | OVERDRIVE II First Serie narrow box | EF335 | € 420 SEEIT |
| Ibanez OD-850 | OVERDRIVE Orange, EX+ | EF153 | € 450 SEEIT |
| Ibanez OD-850 | OVERDRIVE Orange, EX+ | EF369 | € 480 SEEIT |
| Ibanez CP-830 | Original Compressor TS808 Serie The Best ! | Ef322 | SOLD |
| Ibanez CP-830 | Original Compressor TS808 Serie The Best ! | Ef357 | € 290 SEEIT |
| Ibanez AD9 | Origina ANALOG DELAY 80's | EF575 | € 230 SEEIT |
| Ibanez AD9 | Origina ANALOG DELAY 80's | EF261 | SOLD |
| Ibanez UE 405 | Multieffects Compressor/Limiter+Stereo Chorus+Parametric Equalizer+Analog Delay | EF311 | € SEEIT |
| Ibanez UE 400 | Multieffects Compressor Phaser Overdriver St,Chorus/Flanger | EF165 | € 350 SEEIT |
| Ibanez UE 300 | Multieffects Compressor /Limiter Tube Screamer Stereo Chorus | EF166 | € 350 SEEIT |
| Ibanez UE 303B | Multieffects for Bass Auto Filter, Compressor/Limiter, Stereo Chorus/Flanger | | |
| Ibanez DUE 300 | Multieffects Digital Delay 1800Ms +Chorus+Super Metal Drive | EF186 | € 330 SEEIT |
| Ibanez SDR 1000 | Stereo Digital Reverb | EF171 | SOLD |
| Ibanez HD 1500 | Harmonics/Delay | EF105 | € 380 SEEIT |

| | | | |
| --- | --- | --- | --- |
| J Dunlop High Gain | Volume+Gain, NEW | EF093 | € 88 SEEIT |
| JEI | Jennings Electronic Industries Phaser /Fuzz N.O.S. mint conditions ! | EF230 | € 180 SEEIT |
| JEN | CRY BABY Wha, original, 70's EX | EF063 | € 350 SEEIT |
| JEN | CRY BABY Wha, original, 70's EX | EF304 | € 350 SEEIT |
| JEN | Mister Cry Baby Super Wha , original,70's EX+ | EF144 | € 350 SEEIT |
| JEN | Mister Cry Baby Super Wha , original,70's EX+ | EF458 | € 350 SEEIT |
| JEN | CRY BABY SUPER Wha Made in Italy 70's EX+ | EF305 | € 350 SEEIT |
| JEN | TONE BENDER | EF271 | € Call SEEIT |
| JEN | MOTORPHASER | EF306 | SOLD |
| JEN | VARIOPHASER | EF349 | € SEEIT |
| JEN | REPEAT PERCUSSION PE 404 with orig.box | EF274 | € 200 SEEIT |
| JEN | REPEAT PERCUSSION PE 404 with orig.box | EF451 | € 230 SEEIT |
| JEN | TREBLE/BASS BOOSTER PE 403 with orig.box | EF275 | € 250 SEEIT |
| JEN | TREBLE/BASS BOOSTER PE 403 with orig.box Mint | EF452 | € 270 SEEIT |
| JEN | DOUBLE SOUND Wha & Distortion | EF570 | € SEEIT |

| | | | |
| --- | --- | --- | --- |
| KORG | PME40X Professional Modular Board and Effects | EF323 | € 490 SEEIT |
| KORG Distortion | Guitar Effect Analogic used | EF081 | € 55 SEEIT |
| KORG Limiter | Guitar Effect Analogic used | EF089 | € 55 SEEIT |
| MAXON D&S II | Distorton and Sustainer Original | EF346 | € 250 SEEIT |
| MAXON D&S II | Distorton and Sustainer Original 1978 | EF336 | € 290 SEEIT |
| MAXON Compressor | CP-101 Compressor Red Box 1976 | EF337 | € 200 SEEIT |

| | | | |
| --- | --- | --- | --- |
| Marshall MGP9004 | Preamp, 2 ch, effect, send, switch. | AM050 | SOLD |
| MEAZZI | Whau Whau-Distortion | AM141 | € SEEIT |

MXR
DYNA COMP Compressor (the best) 1981 Orig Box
EF324
€ 200 SEEIT
MXR
DYNA COMP Compressor 1977 Orig Box near mint wit box and paper
EF325
€ 250 SEEIT
MXR
FLANGER

Grey

Box ORIGINAL 1975
EF161
SOLD
MXR
FLANGER

Grey

Box ORIGINAL 1981
EF277
SOLD
MXR
FLANGER

Grey

Box ORIGINAL 1979
EF340
SOLD
MXR
MICRO FLANGER Orig. 1981 with orig box
EF210
SOLD
MXR
LIMITER Red Box 220V NearMint Conditions w/ Box and paper!1980
EF265
€ 260 SEEIT
MXR
DISTORTION + Blok logo Vintage Orig.
EF110
€ 180 SEEIT
MXR
PHASE 45 Script Logo 197 "the original"!
EF334
SOLD
MXR
PHASE 90 Block Logo 1980 with Tag and Box Mint Cond.
EF454
SOLD
MXR
PHASE 100 Blok Logo 1980 Orig Box Near Mint Cond
EF214
€ 260 SEEIT
MXR
PHASE 100 Blok Logo 1978 Orig Box EX+
EF215
€ 260 SEEIT
MXR
PHASE 100 Blok Logo 1980 EX+ Tag and Box
EF453
€ 350 SEEIT
MXR
PHASE 100 Script Logo 1977 EX
EF120
€ SEEIT
MXR
PHASE 100 Script Logo 1974 EX
EF320
SOLD
MXR
TEN BAND EQUALIZER non-led Blok Logo The Best!
EF180
€ 230 SEEIT
MXR
STEREO CHORUS 70's Yellow Box original box & tag
EF145
SOLD
MXR
STEREO CHORUS Yellow Box 78
EF203
€ 300 SEEIT
MXR
STEREO CHORUS Yellow Box
EF343
SOLD

MAESTRO
ECHOPLEX EP-2

one of the most beautiful

echo 60's !
EF352
SOLD
MONACOR
ECHO-PAC ME350 Analogic Delay
EF364
650 SEEIT

| | | | |
| --- | --- | --- | --- |
| MORLEY | ChorusVolume, Black Gold Series, mod. BCV stereo ,'70 | EF034 | € 129 SEEIT |
| MORLEY | Echo Chorus Vibrato Mod.ECV Metal Cromo Box,'70 | EF207 | SOLD |
| MORLEY | Power-Wha Mod. PWO Metal Cromo Box,'70 | EF196 | € 250SEEIT |
| MORLEY | Volume-Boost Mod. VBO Metal Cromo Box,'70 | EF164 | € 250SEEIT |
| MORLEY | Electrostatic Delay Line, Mod.EDL, '70 | EF053 | SOLD |
| MORLEY | Pro Panner Pan-Volume Mod. PVL '70 Metal Cromo Box,'70 | EF195 | SOLD |
| MORLEY | Wha-Volume Mod, WVO Metal Cromo Box,'70 | EF202 | € 240 SEEIT |
| MORLEY | Fuzz - Power Wha PWF Model Metal Cromo | EF571 | SOLD |
| MORLEY | Bigfoot Power Amp | EF263 | € 350 SEEIT |
| MORLEY | Pro Phaser | EF303 | SOLD |
| PEARL | F-604 Analog Delay Flanger | EF350 | € 390 SEEIT |

| | | | |
| --- | --- | --- | --- |
| ROCKTRON | ProphesyThe preamp Processor Mint Cond. | EF177 | € 800 SEEIT |
| ROCKMAN | SOLOIST The Best Machine 80s' Guitar Sound | EF091 | SOLD |

| | | | |
| --- | --- | --- | --- |
| ROCKMAN | BASS Tom Scholz Bass Headphone Amp & Stereo Headset Effects Originals 80's | EF242 | SOLD |
| ROLAND AS-1 | Sustainer one of Roland's earliest pedals | EF198 | € 260 SEEIT |
| ROLAND AS-1 | Sustainer one of Roland's earliest pedals | EF259 | € 280 SEEIT |
| ROLAND AD-50 | Fuzz Wah Distortion Overdrive | EF199 | SOLD |
| SCHALLER | Fuzz-Sustain Analogic Transistor 70's | EF281 | € 240 SEEIT |
| SEIWA | Preamp guitar pocket | EF073 | € 40 SEEIT |
| SHIN-EI | Shin Ei Companion Wah Surf Hurricane Sirene Multi Effect Pedal 70's | EF231 | SOLD |

| | | | |
| --- | --- | --- | --- |
| T.C.ELECTRONIC | Stereo Chorus + Pitch Mudulator & Flanger Mint New | EF101 | SOLD |
| T.C.ELECTRONIC | Stereo Chorus + Pitch Mudulator & Flanger 80's EX+ | EF269 | SOLD |
| T.C.ELECTRONIC | Stereo Chorus + Pitch Mudulator & Flanger EX+ | EF345 | € 280SEEIT |

| | | | |
| --- | --- | --- | --- |
| T.C.ELECTRONIC | Sustain Parametric Equalizer | EF278 | SOLD |
| T.C.ELECTRONIC | Booster Line Driver & Distortion -The Best !- | EF358 | SEEIT |
| T.C.ELECTRONIC | Booster Line Driver & Distortion -The Best !- | EF456 | SEEIT |
| T.C.ELECTRONIC | Sustain Parametric Equalizer | EF455 | € 280 SEEIT |
| VESTA FIRE | Noise Gate Set di 4 Moduli Noise Gate | Ef116 | € 360 SEEIT |

| | | | |
| --- | --- | --- | --- |
| VOX Treble-Bass Booster | Pocket Made in Italy Jack to Jack with Orig.Box ! Rare 60's | EF266 | € 230 SEEIT |
| VOX Distortion Booster | Pocket Made in Italy Jack to Jack with Orig.Box ! Rare 60's | EF314 | SOLD |
| VOX Distortion Booster | Pocket Made in Italy Jack to Jack Rare 60's | EF574 | € Call SEEIT |
| VOX TONE BENDER | V828 Killer Germanium Fuzz 1968 | EF258 | € Call SEEIT |
| VOX TONE BENDER | V828 Killer Germanium Fuzz 1968 | EF267 | € 600 |
| VOX WHA-WHA | V846 the WHA ! first 70's | EF360 | € Call SEEIT |
| VOX WHA-WHA | V846 the WHA ! first 70's | EF361 | € Call SEEIT |
| VOX WHA-WHA | V846 the WHA ! first 70's | EF457 | € Call SEEIT |
| VOX WHA-WHA | V846 the WHA ! first 70's | EF104 | € Call SEEIT |

VARIOUS VARIOUS VARIOUS

| | | | |
| --- | --- | --- | --- |
| Akay MG14 | 12TrackAnalogicRecordingProf.+Sync | EF024 | SOLD |
| Emu System | SP12 VINTAGE DRUM | EF117 | SOLD |

| | | | |
| --- | --- | --- | --- |
| HAMMOND | THE PIPER ORGAN with original Recording System | EF163 | SEEIT |
| Mitec Mixer | 16/4 ch, professional, 3 EQMade Germany,Analogic ! | AM085 | € 300 SEEIT |

| | | | |
| --- | --- | --- | --- |
| Nady 201 VHF | WirelessSystemDiversity Guitar | EF068 | € 335 SEEIt |
| Nady 101 VHF | WirelessSystemGuitar | EF069 | € 129 SEEIT |

| | | | |
| --- | --- | --- | --- |
| Roland M240 | Mixer 24 ch, 3 ext effect, aux, MINT | EF118 | € 465 SEEIT |

| | | | |
| --- | --- | --- | --- |
| Teac A2340 SX | 4 track Analogic THE BEATLES | AE126 | SOLD |

| | | | |
| --- | --- | --- | --- |
| Roland R-8 | Human Rhythm Composer | EF351 | SOLD |

| | | | |
| --- | --- | --- | --- |
| Yamaha AWN12 | Expander, 12 sounds, piano, organ, violin, itc | AE313 | € 100 |

| | | | |
| --- | --- | --- | --- |
| MOOG | TAURUS II 1981 Excellent and Original conditions | EF154 | SEEIT € Call |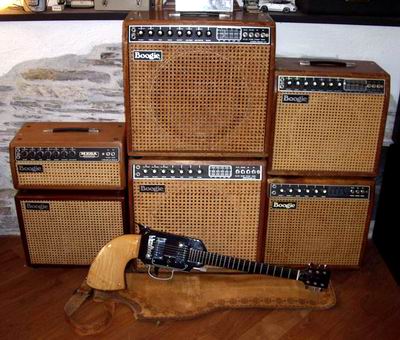 Vox AC30: dalle origini al 1961: http://chitarre.accordo.it/articles/2012/02/62404/vox-ac30-dalle-origini-al-1961.html
Vox - Binson - The Shadows and more info: http://www.penumbra.co.nz/allthatgear.html#drums FORUM ALL VINTAGE AMP : http://vintageamps.com/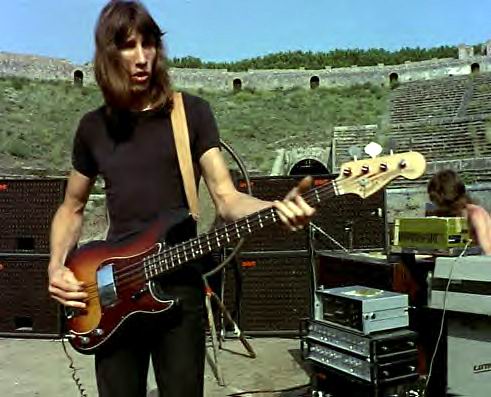 Roger Waters Pink Floyd live in Pompei with the BINSON and WEM amp
Dave Gilmour's Guitar Equipment: http://www.gilmourish.com/?page_id=33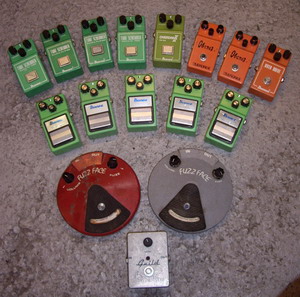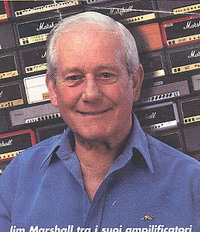 THANKS JIM

MARSHALL MARK II SERIES HISTORY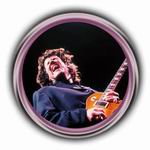 Gary Moore's marshall Collection
MARSHALL AMP SCHEMATICS AND MANUAL: http://www.drtube.com/marshall.htm
http://www.davidbrayamps.com/soundclips.htm
Specifiche..schemi manuali e altro...MARSHALL: http://www.drtube.com/marshall.htm#JCM800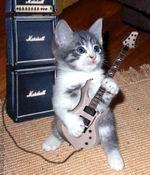 IMPEDENCE:

Whether the amp will work with a mismatch depends on the amp.
Plugging another speaker into the Fender ext. speaker jack will
cut the impedance in half, and Fender does not warn against it.
Doesn't mean that it's always OK, though.

Mismatching with higher speaker impedances cause a different set
of problems than mismatching lower.  Higher can toast output tubes
in an amp with no 'screen resistors' (like a Fender Champ).  Or
the worst case: if you forget to plug a speaker in, you can cause
internal arcs due to 'flyback' effects.  The arcs can damage
transformers or output tubes etc.
LINK UTILI !!!
https://www.accordo.it/article/viewPub/170
Ampli con potenza troppo elevata..? come dimezzarla
Your ultimate source for historical guitar amplifier information: THE AMP GUIDE
SPEAKER IMPEDENCE CALCULATOR ...and... http://www.colomar.com/Shavano/impedance_proc.php
RESISTOR COLOR CODE CALCULATOR
http://www.schematicheaven.com/
Vintage Blues Harmonica Microphone Museum
MASSIMO VARINI : Il promo di un DVD di Massimo ...Interesse!
Nei Link seguenti:
http://www.massimovarini.it/index.php?module=CMpro&func=viewpage&pageid=8