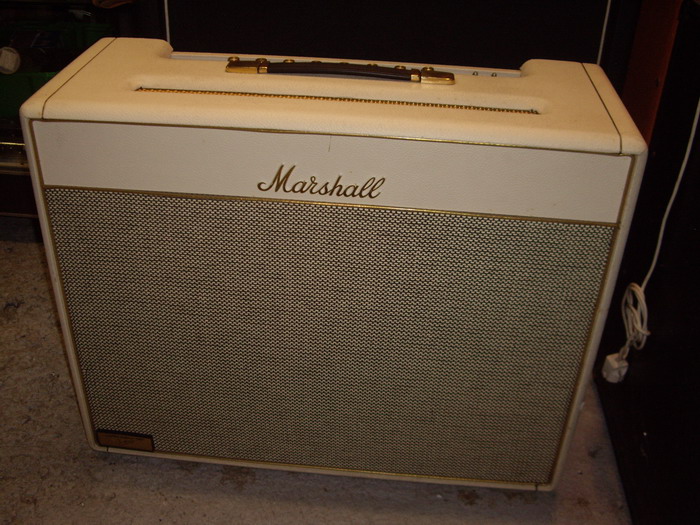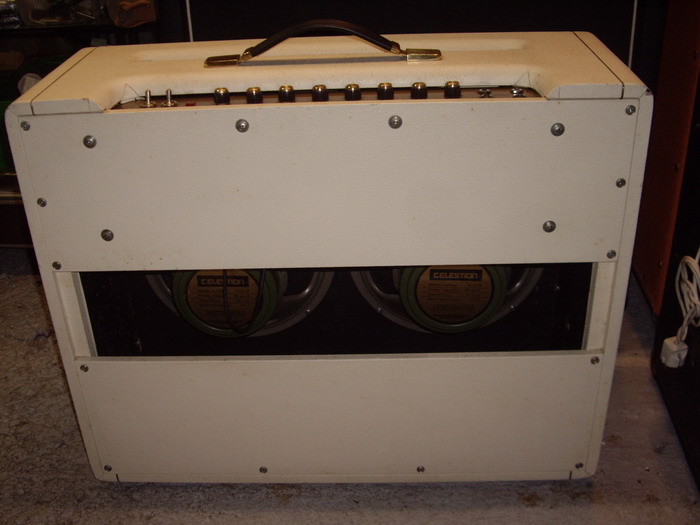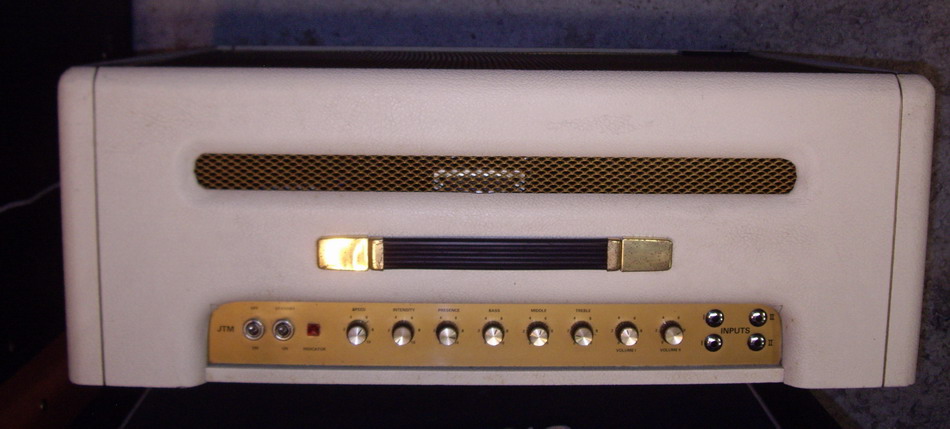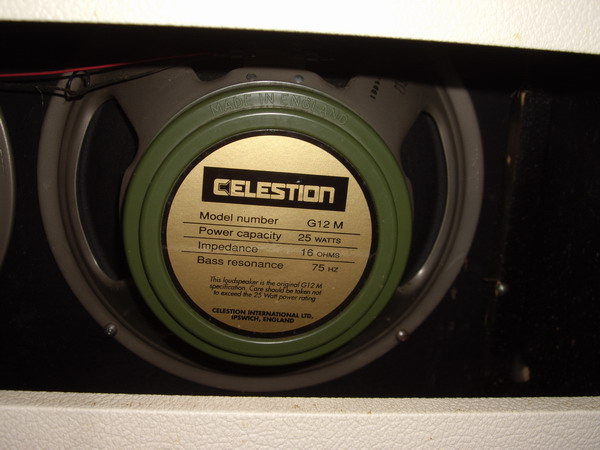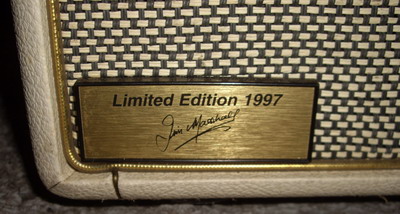 Marshall Bluesbreaker 1962 Reissue, 35th Anniversary Edition (1997) Extremely Limited Editions: 1 of 250 made.White Custom Color, Near Mint Conditions
To celebrate the 35th anniversary of Marshall's iconic JTM-45 2X12 combo amp, made popular by Eric Clapton when he played with John Mayall's Bluesbreakers
The 35th anniversary models were limited to 250 pieces each, and are covered in handsome white vinyl. A badge proclaims each piece to be a limited edition.
https://www.youtube.com/watch?v=B6l-z5i67Tk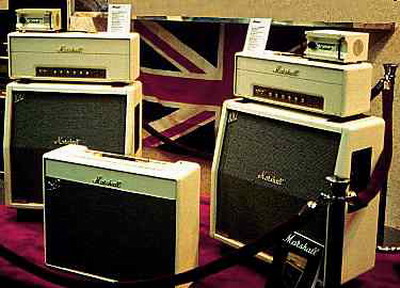 Photo credit: KORG USA. Reproduced with permission.
This bevy of limited edition 35th anniversary amplifiers was on display at the 1997 NAMM show. Note the white Powerbrake1962 WSP combo amp - 2x12 "Bluesbreaker" reissue too! These beautiful amplifiers look very smiliar to the amp gracing the cover of Michael Doyle's acclaimed reference work, The History of Marshall. If you look closely, you'll see a copy of the book on display in the lower right corner.