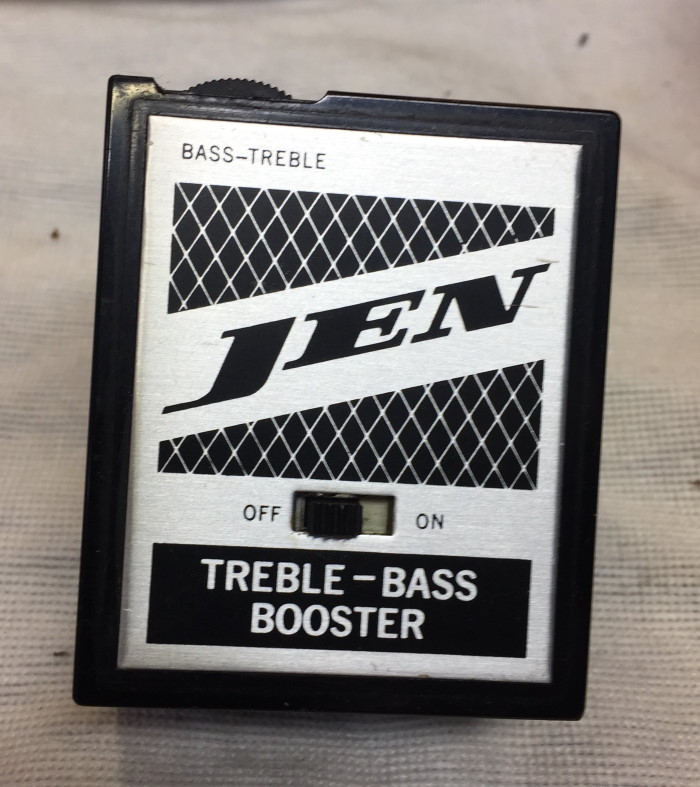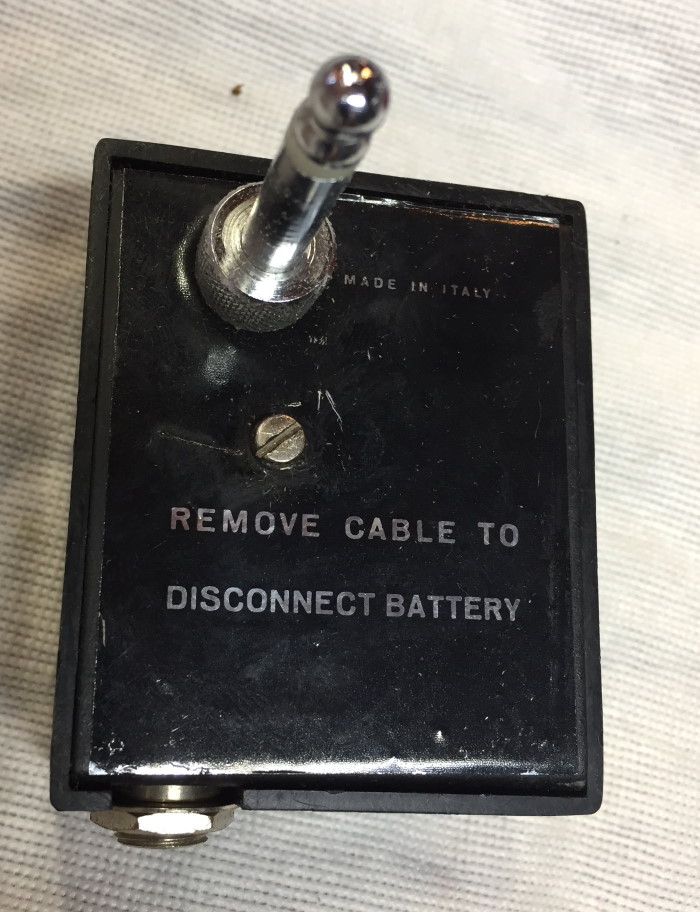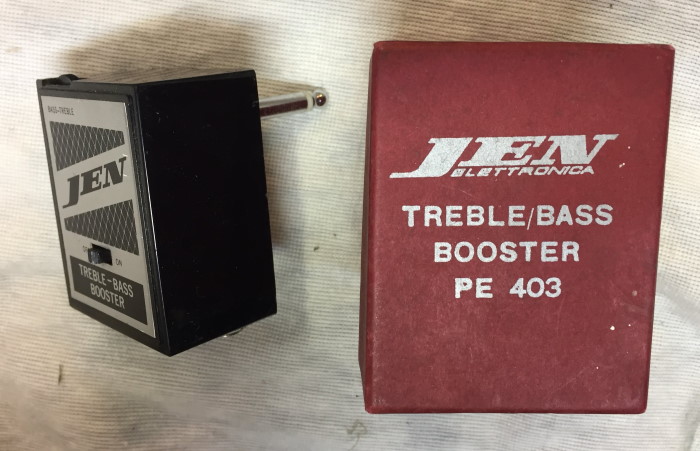 JEN TREBLE/BASS BOOSTER PE 403 Pocket Made in Italy Jack to Jack with Orig.Box ! Rare 60's
Same effect inside the Vox Guitar !
1967 - Creation of JEN Elettronics. Thomas Organ was making the first Cry Baby Wah Wah pedals in California, but Joe Benaron, president of Thomas Organ, wanted to move production to Italy to reduce costs. Joe approached the manufacturing company Eko in Italy about making the Wah. Eko declined, but Eko's manufacturing manager, Ennio Uncini, wanted to do it. Ennio and Joe then formed their own company in 1967 called JEN (named from the J in Joe and EN from Ennio). Ennio supervised operations in Italy, where Jen handled the Cry Baby Wah production for a while in 1968, as well as making the Vox Wah Wah's and other Vox pedals. Thomas Organ distributed the pedals in the USA, and JEI distributed them for the European markets. Jen later marketed a line of pedals under their own brand beginning in 1968.