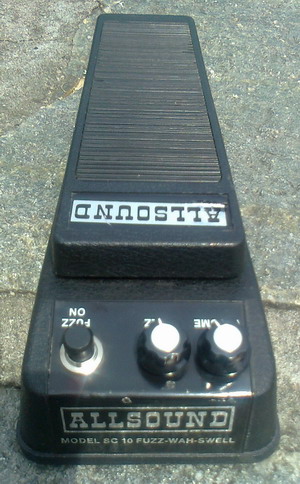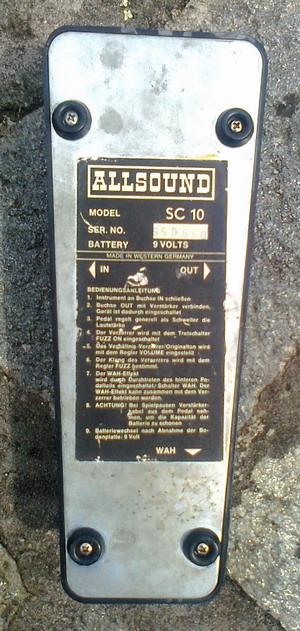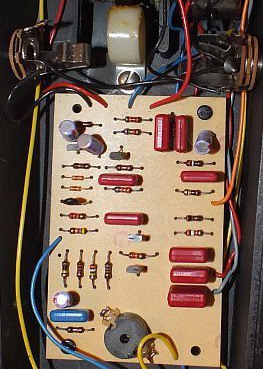 ALLSOUND Fuzz -Wah SC10
This is an original vintage Fuzz-Wah-Swell pedal SC11 from the German company
Allsound. It is identical with the old Schaller Wah Fuzz pedal.
It is from approx. 1975 and is in fantastic condition, very clean.
Sounds incredible – typical vintage wah/fuzz sound.
The pedal works 100% and includes old & rare transitors BC413b
and a Halo inductor. Pots and switches are working very well.
You will be very impressed with its sound - Deep and beefy wah sound !