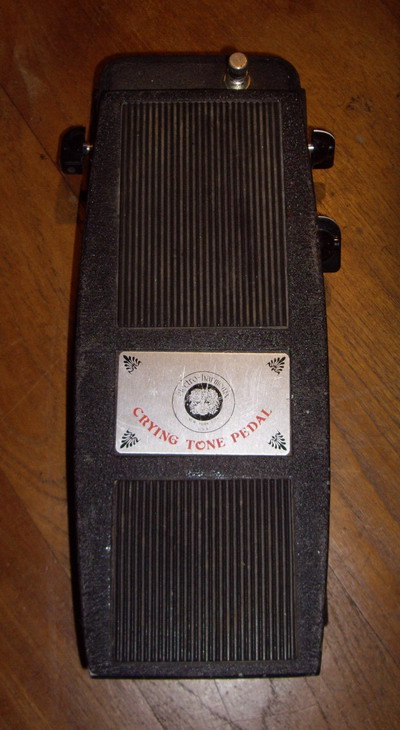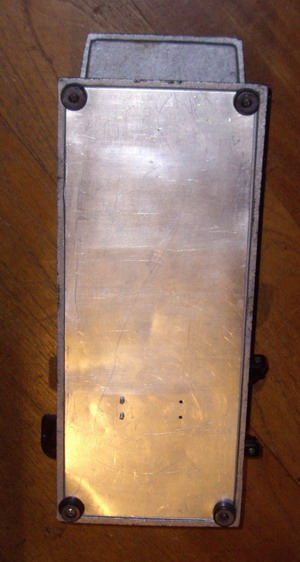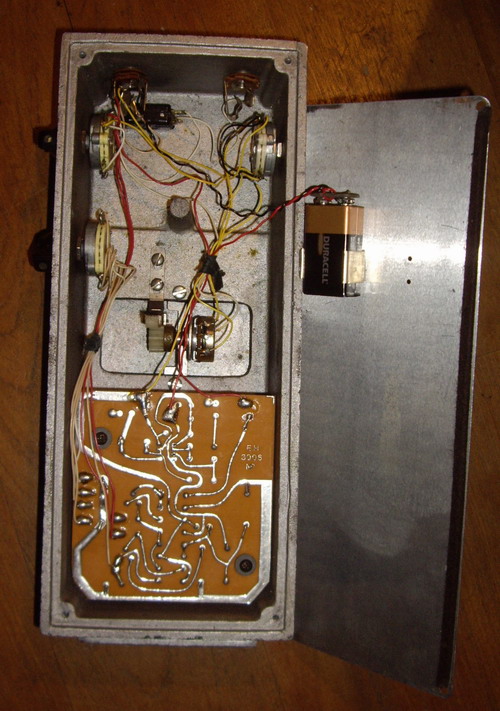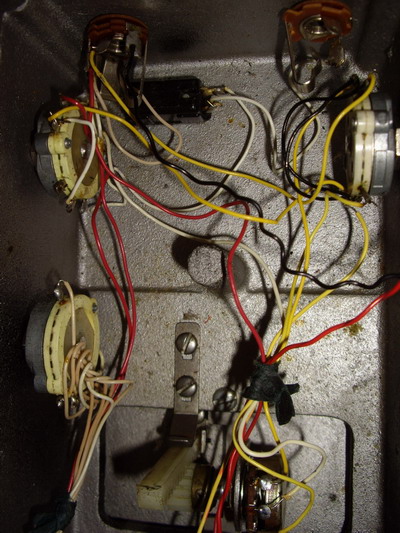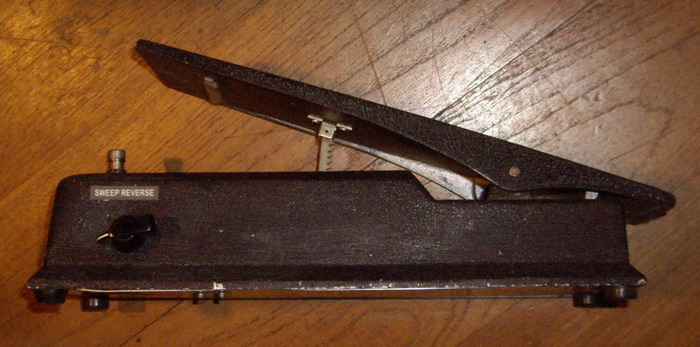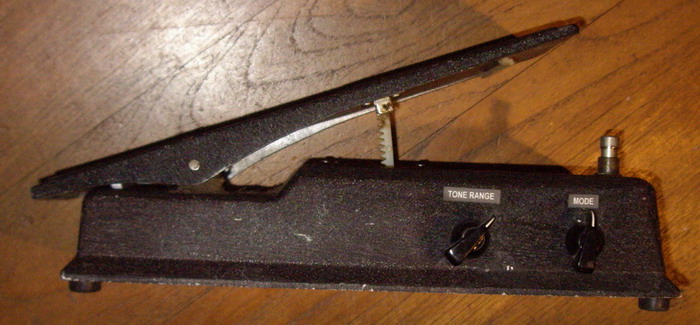 Electro Harmonix BIG MUFF Crying Tone Pedal Wha, EX - code EF 302 -
Vintage 1970's Wah & Volume pedal! Made in the USA. 4-position tone range selection, sweep reverse toggle! With 'Ram's Head' logo! RARE! This pedal has three knobs that are actually switches.
One is a 4 position tone range switch, one switches between the WaWa function and volume and the third reverses the action of the pedal.
http://www.youtube.com/watch?v=J75RkI0_acI