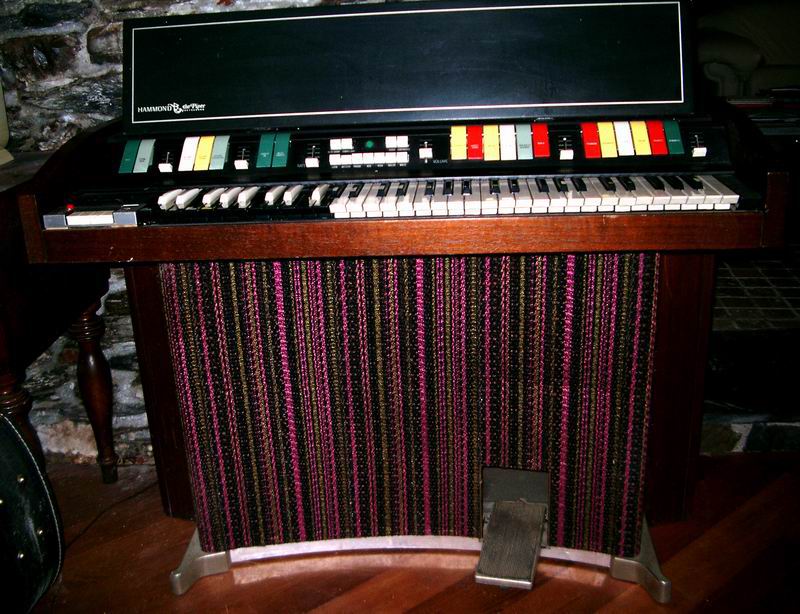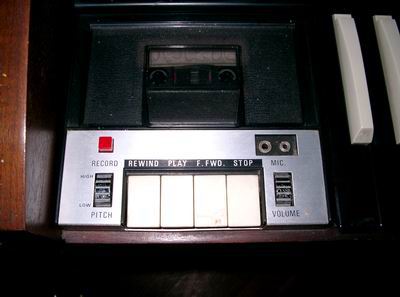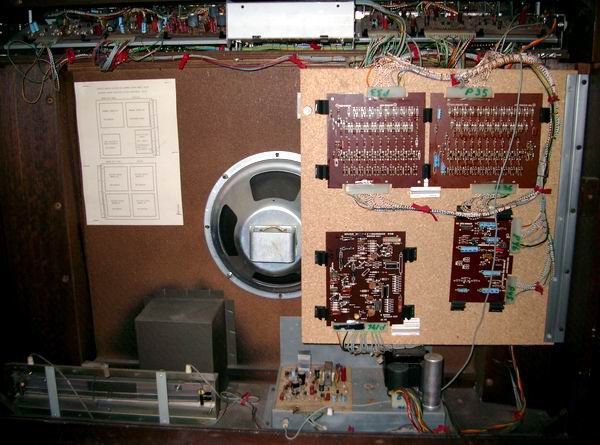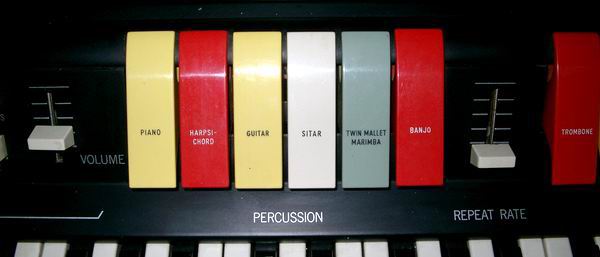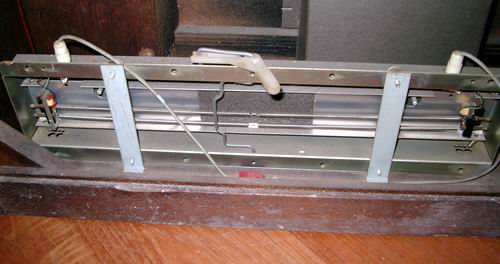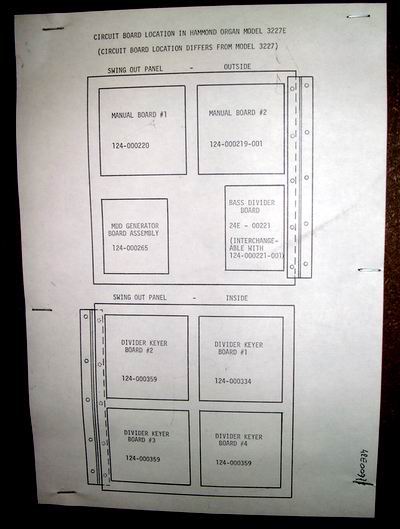 HAMMOND THE PIPER
With Hammond Reverb
Autochord organ with cassette player/recorder attached beneath keys
SUPER COOL, RARE ORGAN - A FAVORITE OF DUKE ELLINGTON!
in SUPER working condition!
The keyboard has 61 keys, there are separate control keys for bass (Bass and String Bass with separate volume control), 3 accompaniment controls (Flute, String and Percussion), Reverb control, Vibrato control, 10 different rhythm keys with separate volume control, 6 percussion keys (piano, harpsichord, guitar, sitar, twin mallet marimba and banjo. It has 6 solo sound keys (trombone, accordion, flute, violin, trumpet and dynamute (It's kind of the wah-wah whiney sound). There is a volume control foot pedal and separate on/off switch
1970 introduced the first automatic chording instrument in the industry, the Piper Autochord R. Like its ancestor, the Hammond Chord Organ, the Piper was a single keyboard instrument designed specifically for the non-playing hobbyist. The Piper didn't have any pedals and it didn't feature chord buttons--instead, the player actually played a chord which in turn played an automatic bass part with the appropriate rhythmic accompaniment. Along with the Piper, came another new marketing concept from Hammond. A group of Piperettes http://www.youtube.com/watch?v=wy7SvZQfeBM & http://www.youtube.com/watch?v=LtrTZ_GLEgo&feature=related was recruited and trained by Rosemary Bailey. These young ladies were evident in almost every shopping mall, home show or other place where multitudes of people gathered. The Piper was the instrument which was the founder of mass merchandising in tile organ business--actually a development and continuation of the techniques which were started twenty years earlier with the Hammond Chord Organ.