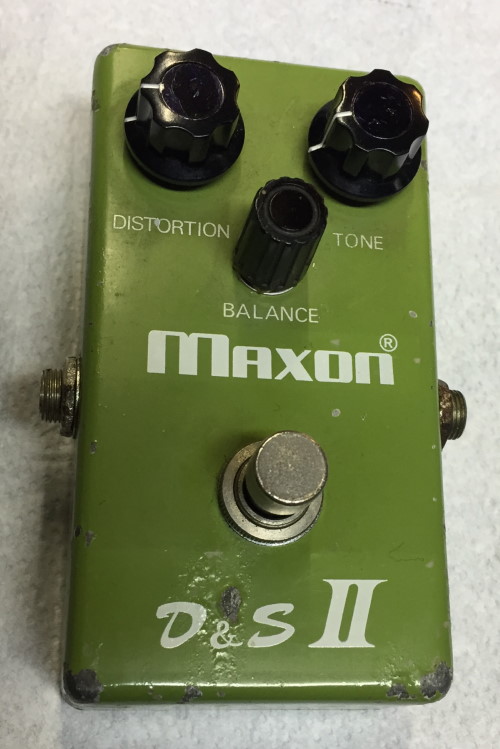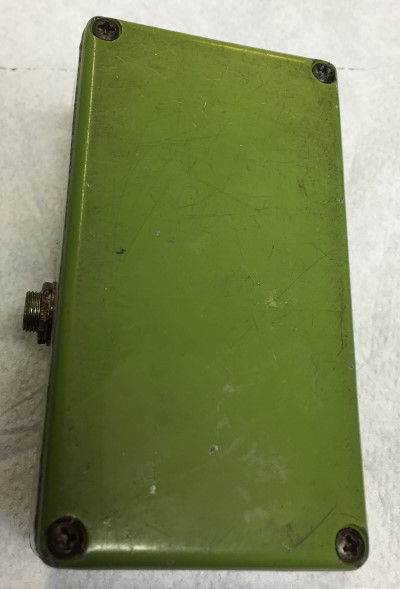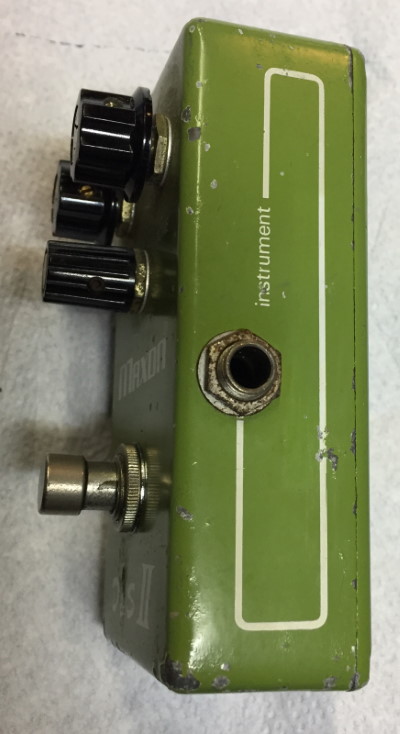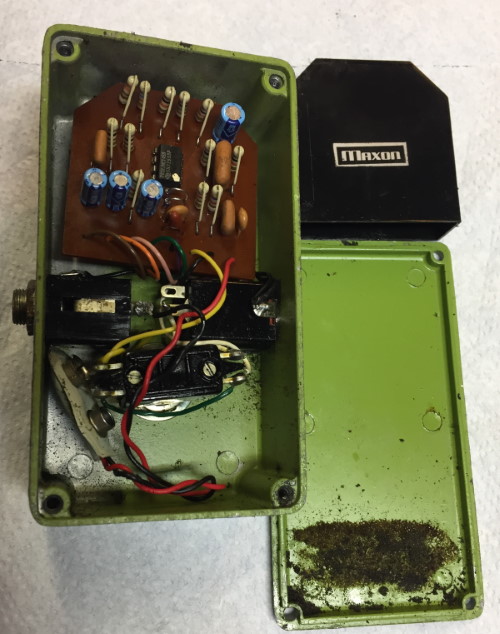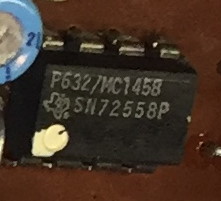 70's MAXON D&S II Distorton and Sustainer Original is an incredibly nice stomp box. It uses a dual op-amp design with increased low-end, output and gain. The Maxon D&S II was an overdrive/distortion pedal released in the mid 1970's. Unlike the D&S (which was a Muff style fuzz), the D&S II featured a circuit that was a hybrid Tube Screamer/Distortion+. This circuit creates an overdrive that has the flavour of a very gritty low wattage amp breakup. The D&S II is perfect for those who seek a more untamed tone than a Tube Screamer.
Founded in Japan as Nisshin Onpa in the mid-sixties, Maxon first specialized in the manufacture of pickups for electric guitars, although in 1969 they started designing effect pedals. These however were not under their own brand, but were sold under other well-known brand names (OEM) such as Ibanez™. The commercial relationship between the two firms grew stronger in the beginning of the seventies, to a point that Ibanez™ became Nisshin Onpa's most important client.

In 1979 Nisshin Onpa developed the legendary Ibanez™ overdrive Tube Screamer TS-808©, while also selling it under its own brand as the Maxon OD-808 Overdrive. This pedal became a worldwide success and was seen on pedal boards everywhere. Stevie Ray Vaughan used two of those in series on his board, plus other famous guitarists like Gary Moore, Eric Clapton, Santana and even Rory Gallagher, Steve Stevens, Marty Friedman, Buddy Guy and many more were using it too.