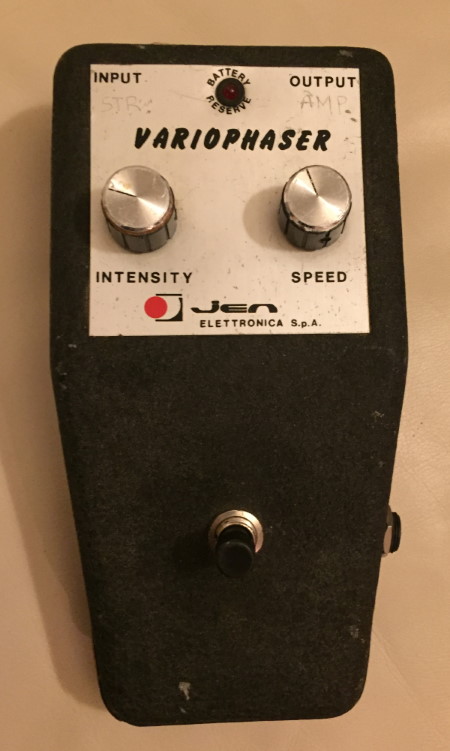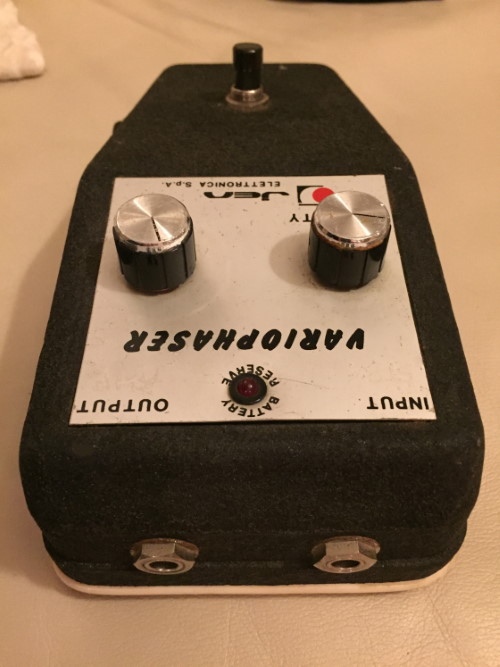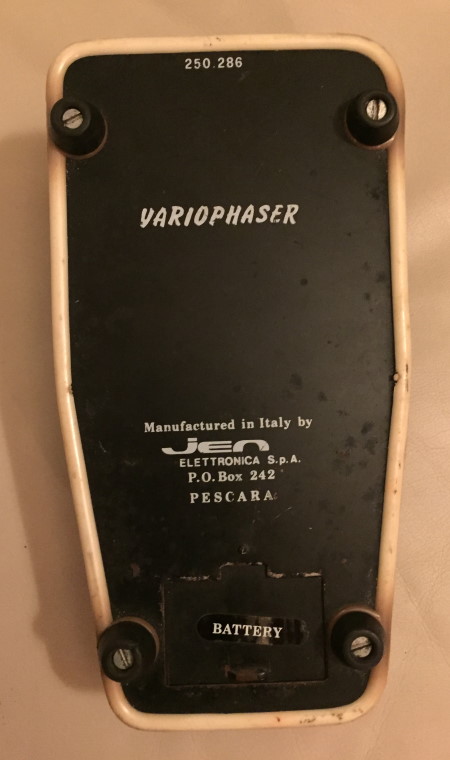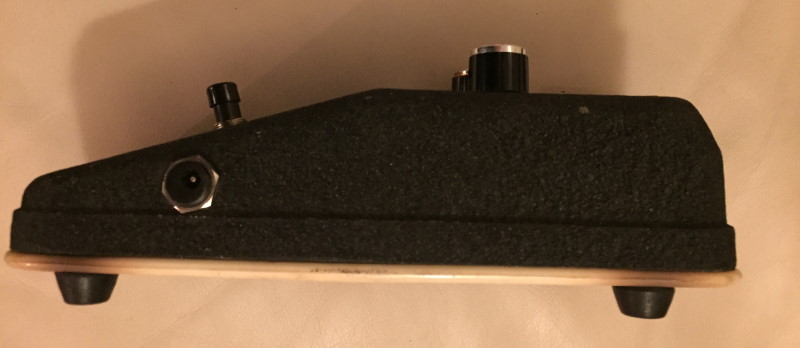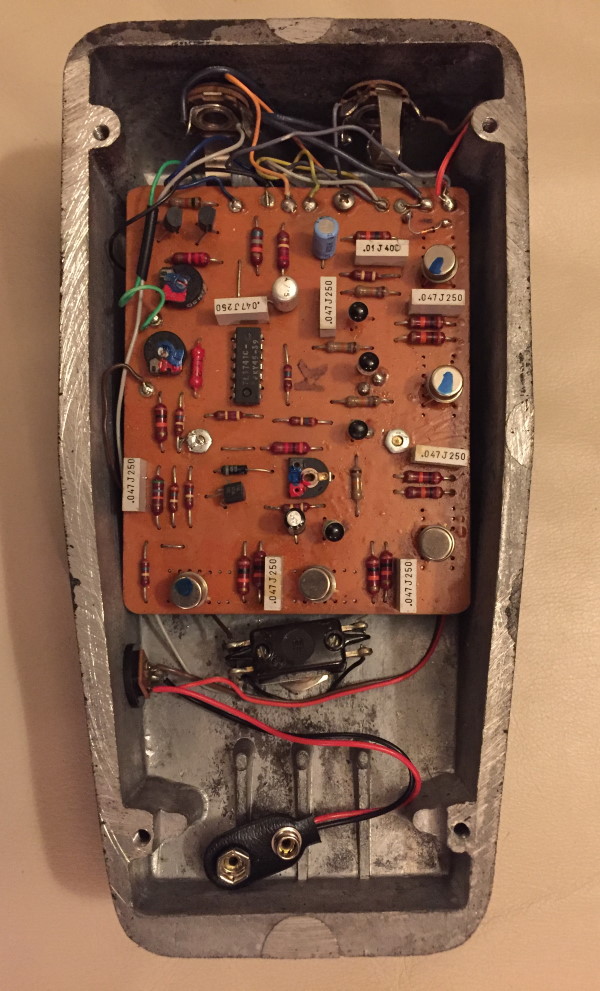 JEN VARIOPHASER
Rare Vintage Jen Vibro Phaser Made in Italy in very good condition. .
INTENSITY: controls the depth/amplitude of the modulation (the size of the range in which the effect sweeps).
SPEED: controls the speed/rate of the LFO wave that controls the effect
Once upon a time there was Jen, the Pescara-based company that built wah wah pedals on behalf of Vox and other Anglo-Saxon brands, as well as under their own name. Name that we young people considered a second choice because the production was Italian. We would have thought otherwise if we had taken a careful look at certain wah wah which today are palatable finds from the period and which bear an inscription roughly like this: "Cry Baby Vox, made by Jen (and / or in Italy) on behalf of the Thomas Organ of Sepulveda, California. "
https://classic2vintage.com/la-storia-degli-effetti-cosmosound-silversound-goldsound-intervista-a-sandro-marchetti/