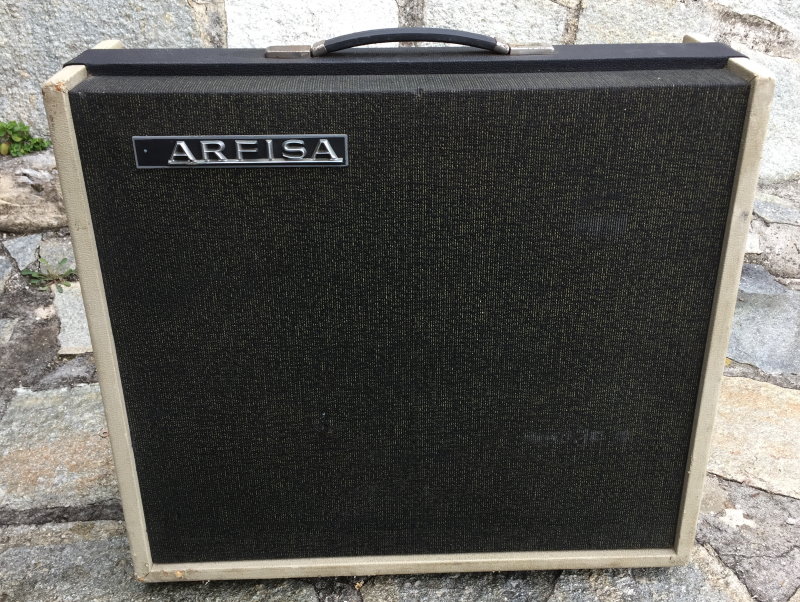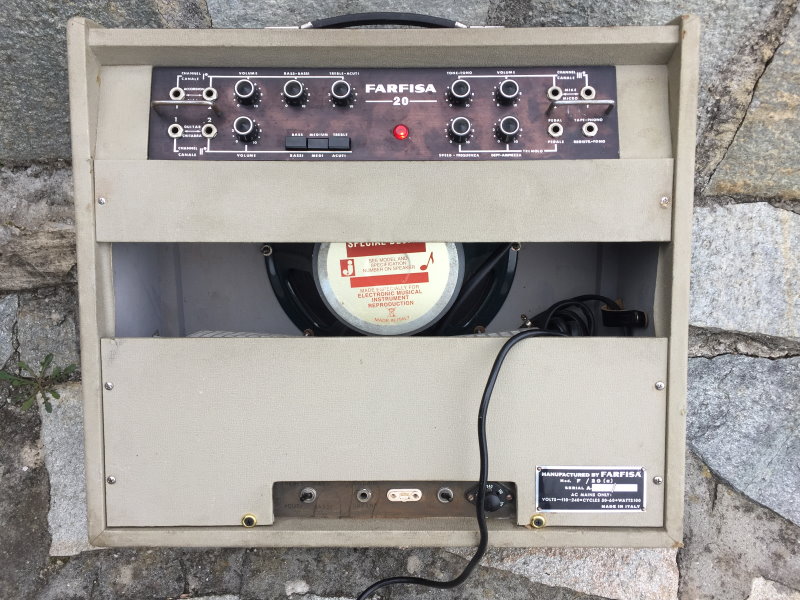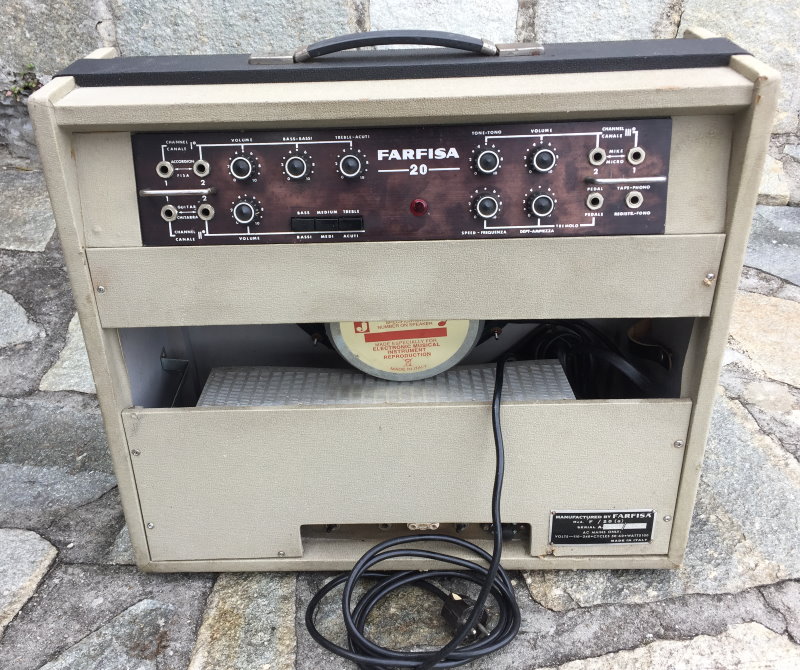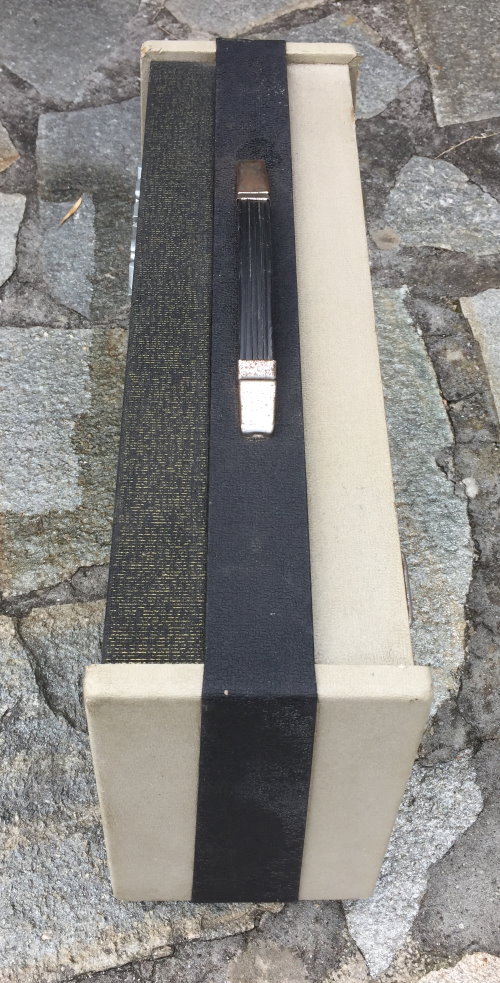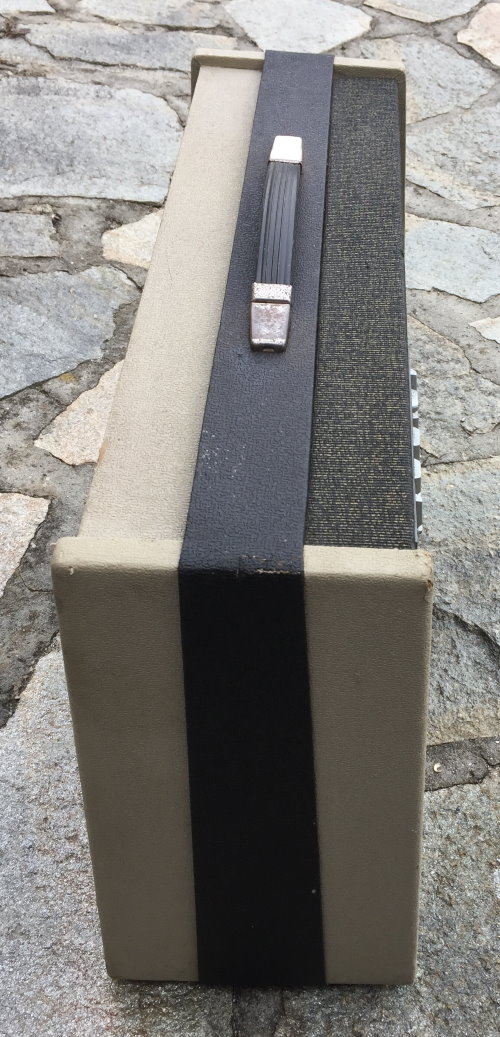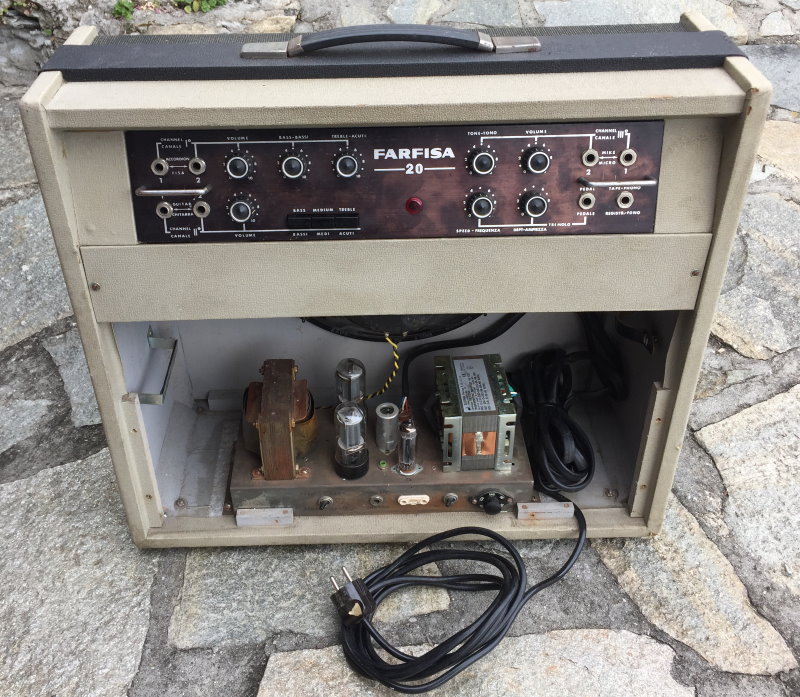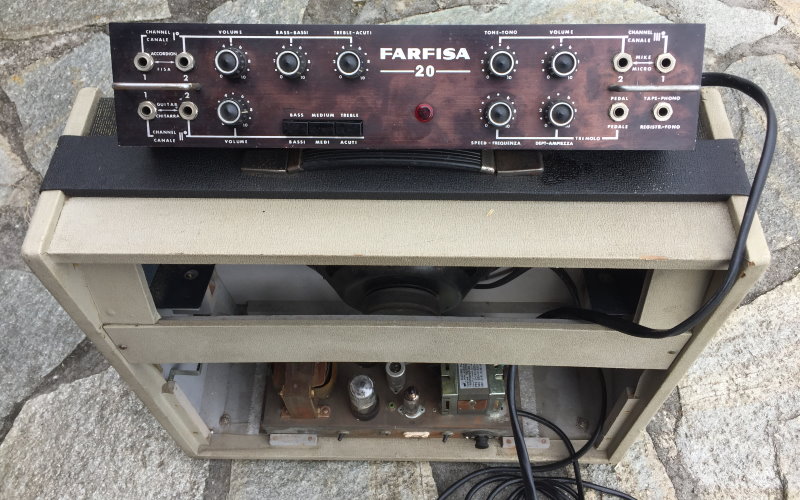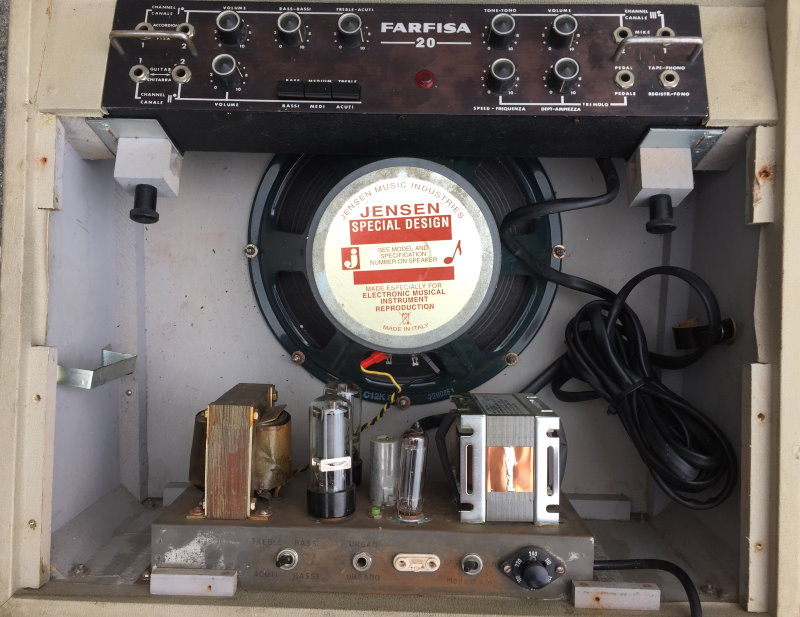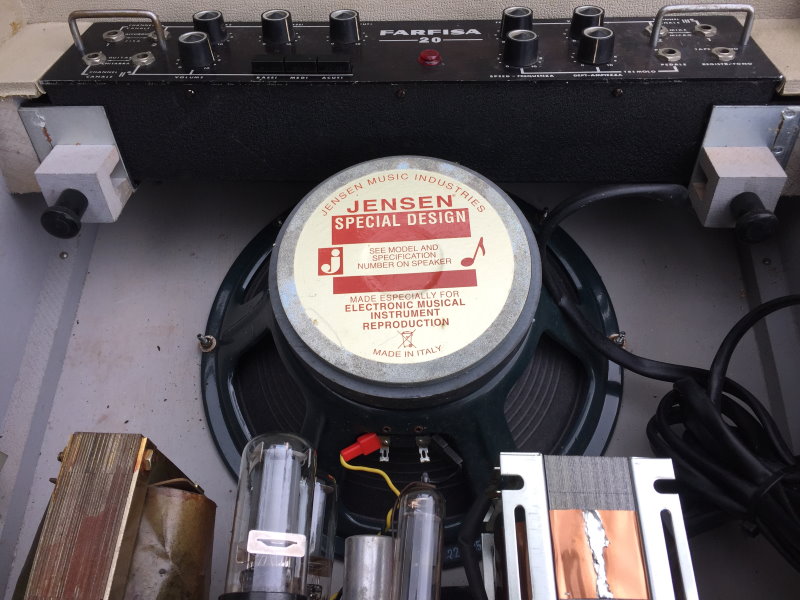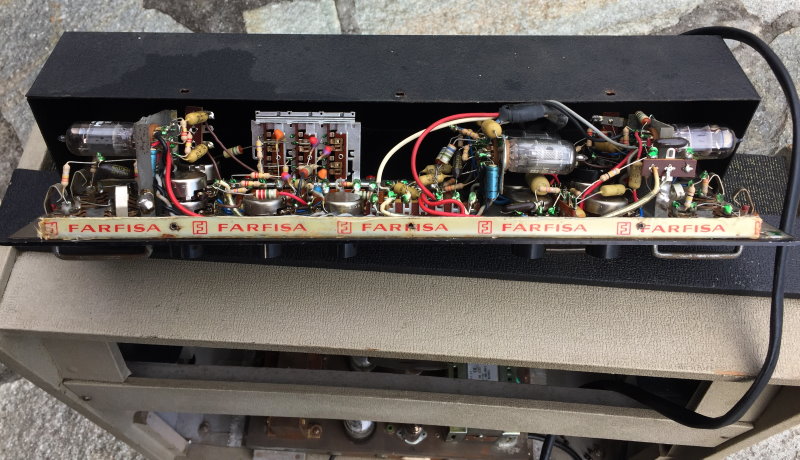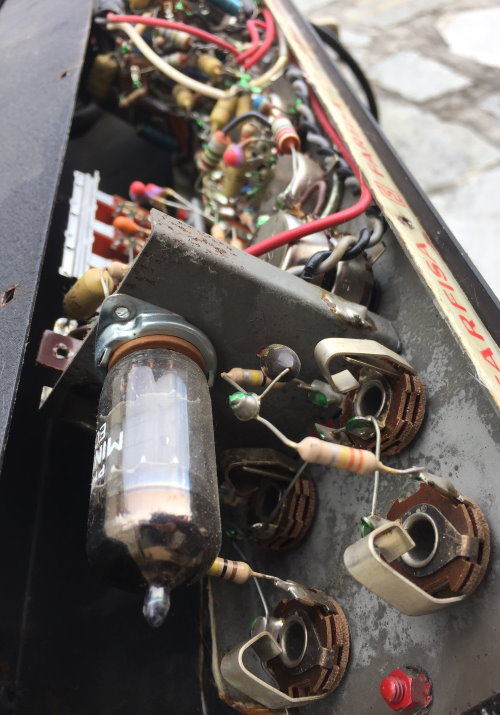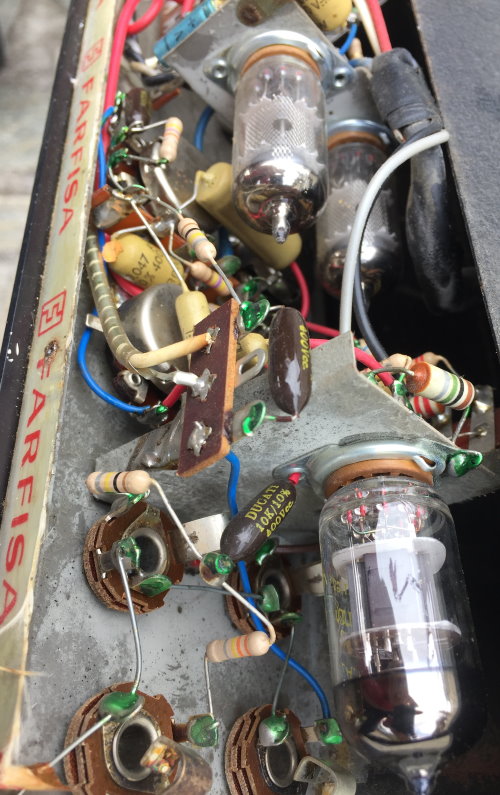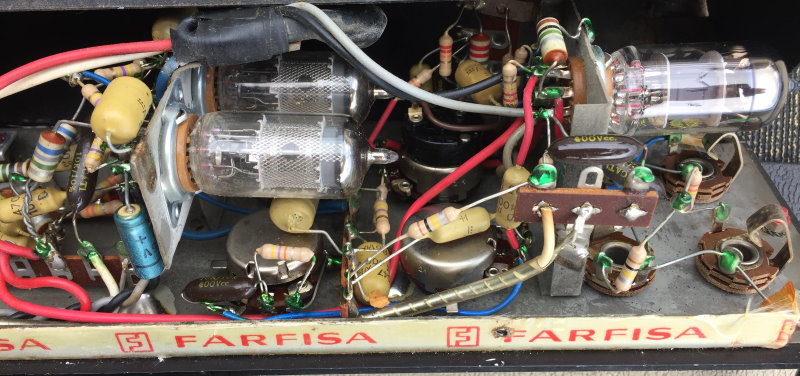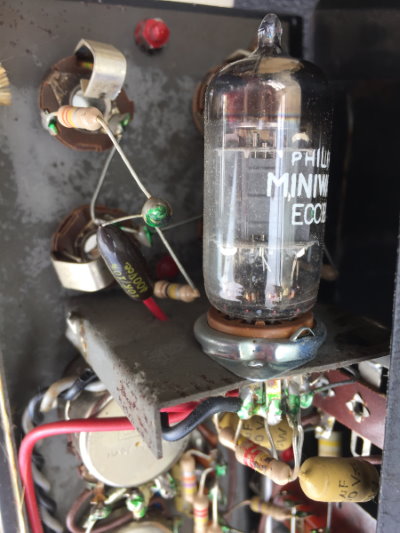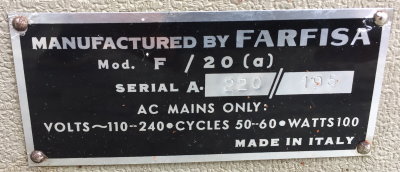 Mid 60's FARFISA MODEL 20 (a) work 110-240 Volts. 20 watt with a new 12" Jensen Made in Italy. Point to point Handwired Very Good for guitar vintage tone with vibrato. Also used for keyboard and Accordeon. The amp works perfectly. Hard-to-find to find because of superior class, built in few specimens and, at that time, quite expensive. Of unusual construction elegance, rare at the time. Now in perfect working conditios. A very rare possibility not found on other amplifiers, is the possibility of moving the amplifier 5 meters away by placing it on the stage in front of the public while keeping the control panel in front of the musician!
The Farfisa brand name is commonly associated with a series of compact electronic organs, and later, a series of multi-timbral synthesizers. At the height of its production, Farfisa operated three factories to produce instruments, in Ancona in the Marche region of Italy. Farfisa also made radios, televisions, and other electronic items.The Farfisa brand name is an acronym for "FAbbriche Riunite di FISArmoniche", which translates to "united factories of accordions".

Farfisa first started manufacturing electric organs in 1964. Distribution in the U.S. was handled by the Chicago Musical Instrument Co, which also owned Gibson, and the instruments were originally known as CMI organs when first introduced there. Unlike other combo organs, such as the Vox Continental, Farfisa organs have integrated legs, which can be folded up and stored inside its base. The first models to be produced were the Compact series of organs between 1964 and 1968. The range of FAST (Farfisa All-Silicon Transistorized) organs was launched at the 1968 NAMM show, and production of the Professional series appeared around the same time. Production of combo organs ended in the late 1970s after synthesizers had become more commonplace.