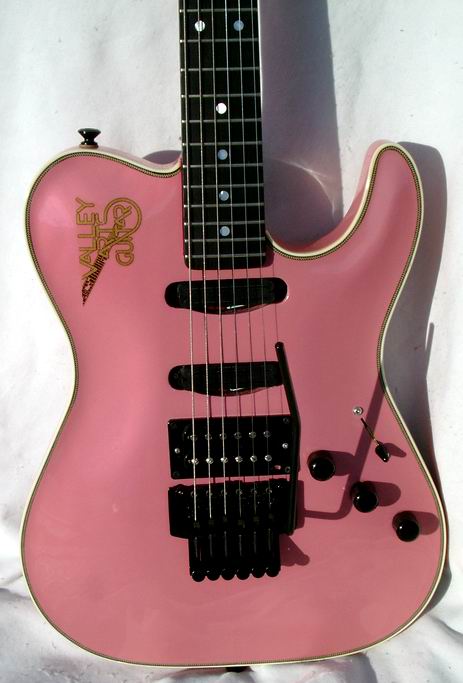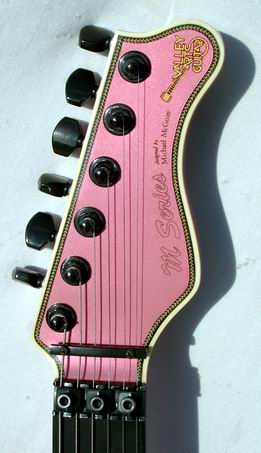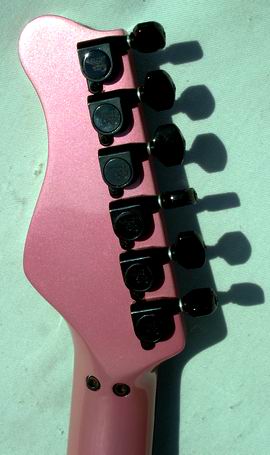 '92 VALLEY ARTS M-series model 3 style, MINT cond.
code VA933
Valley Arts m-series model 3 style. 1992 very rare!! at least in the usa. As these were made by valley arts strictly for japan distrubution. Body style is similiar to a tele but that's where it ends, this is a great rock/metal axe with quality pickups--all humbuckers, excellent quality double locking takeuchi floyd rose trem. body and headstock bound with herring bone binding, va tuners, ebony fretboard and a ash body with a carved top.
http://www.mdavisband.com/index.cfm

The arlier guitars that were entirely handbuilt by Mike McGuire and his team. This model became famous when Steve Lukather and Larry Carlton began to use them.