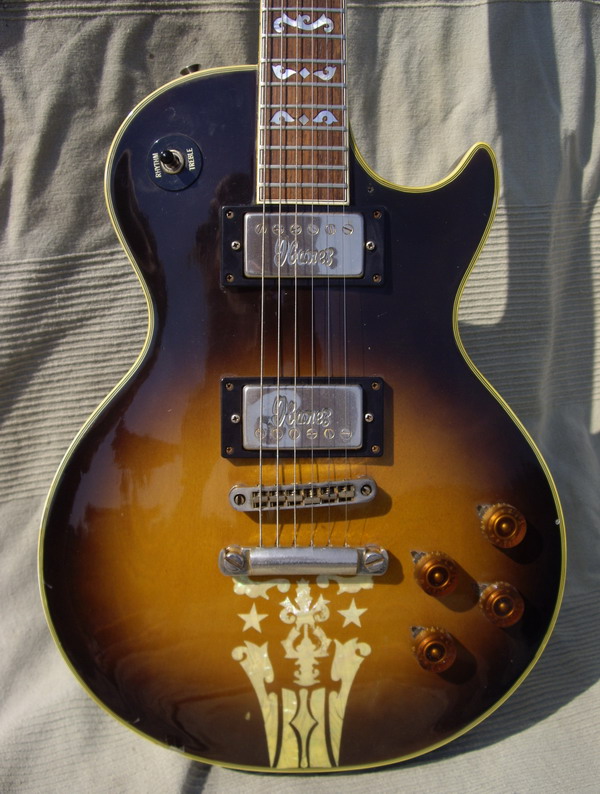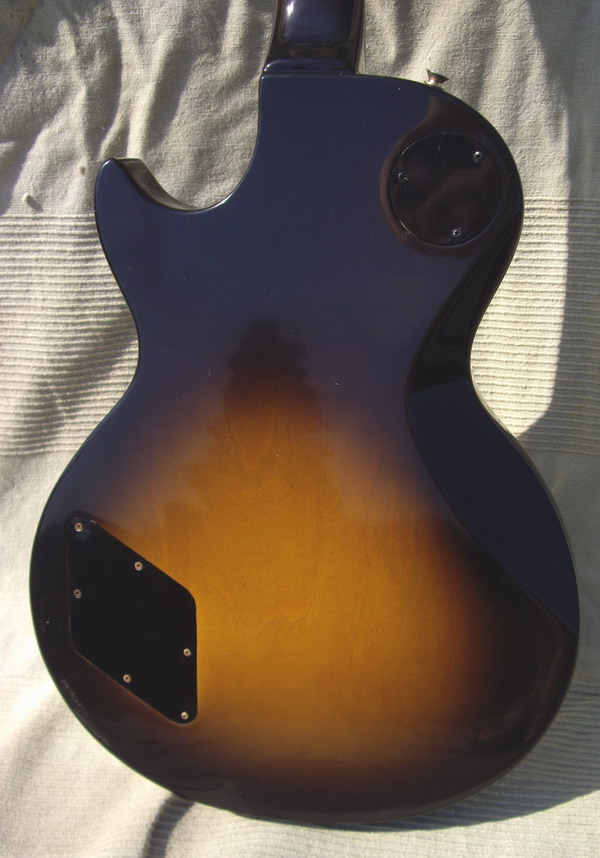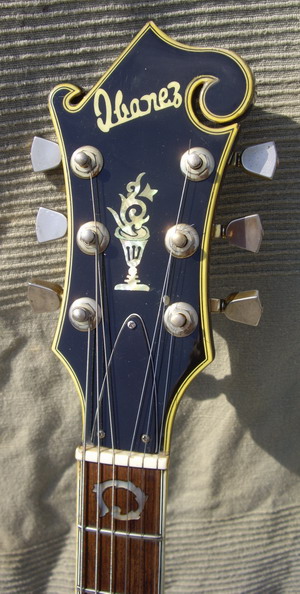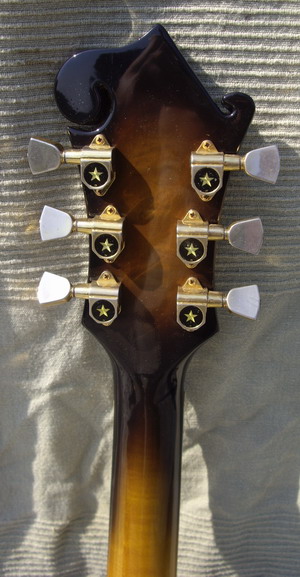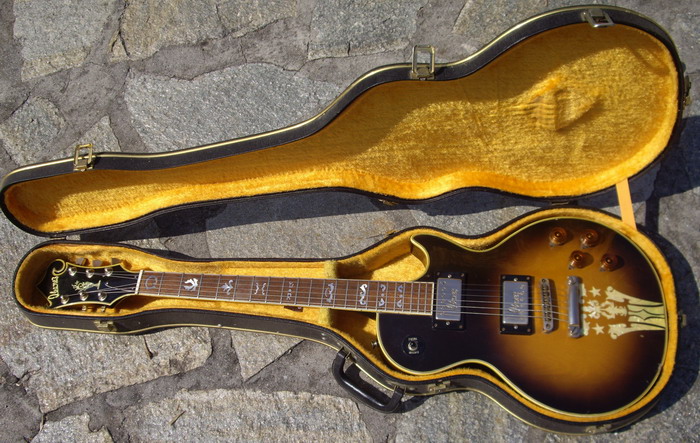 1973 IBANEZ CUSTOM AGENT MODEL 2405 Sunburst RARE OHC - code VA901
Vintage 1973 Ibanez Model 2405 Custom Agent. Rare guitar, this model was the Ibanez answer to the Gibson "lawsuit"- and they did a great job. Really high quality guitar.
Nice medium sized neck, and set up really nice- plays great up and down it with no buzzes.Guitar is lively and resonant unplugged, and the Ibanez Super 70 pickups Paf style vintage sound great plugged in. .with the High End touch with the classic F5 mandolin headstock scroll shape and F5 ornate fretboard inlays.This is a no serial number model which puts it before 1975. The guitar is in excellent plus condition with original hard case. It featured the distinctive single cutaway, maple top and mahogany back and sides.
Lightweight only 3,4 Kg Original Hardshell case included.
Hoshino Gakki started as a bookstore company in 1908, and began importing guitars under the Salvador Ibanez name in 1929. Hoshino bought the Ibanez company name and started making guitars themselves in 1935. In the 1970's American guitar manufacturers were making poorer and poorer versions of their mainstay guitars, so Ibanez jumped in and started "copying" famous brand looks at a budget price. These copies were so good that Gibson sued the Hoshino company and now the Japanese guitars of this era are called the "lawsuit" guitars.
The Ibanez Custom Agent 2405 was only produced for a short time in the mid 70's and was one of the top of the line guitars for the company. It featured the distinctive single cutaway, maple top and mahogany back and sides. The guitar also had some features that immediately set it apart from other LP copies. It had a mandolin scroll headstock, matching pickguard, and a faux ivory inlay behind the bridge tailpiece. Bring out your bell-bottoms, and your butterfly collars, this guitar has some serious 70's vibe!
The guitar has survived the disco era, Reaganomics, and grunge years well. Most of these guitars have broken or repaired scrolls on the headstock. This particular guitar has an original headstock, with no cracks or breaks. The neck is straight, true and like all Ibanez's, has an incredibly fluid feel to it. The Gold plated hardware is pitting and flaking off the pickup covers, yet you can still see the Ibanez name proudly emblazoned on the humbuckers. The sound is typical of two humbucker guitars, throaty and warm on the neck pickup, and pure rock and roll on the bridge. The original frets good conditions. Includes the original hardshell case from Ibanez.
Features:
Model: Custom Agent 2405
Year: 1974 or 1975
Top: Maple
Back and Sides: Mahogany
Headstock: Gibson F-5 Mandolin Style with Matching Pickguard
Pickups: Dual Humbuckers
Nut Width: 1 23/32"
Scale: 24 7/8"
Original Hardshell Case Included