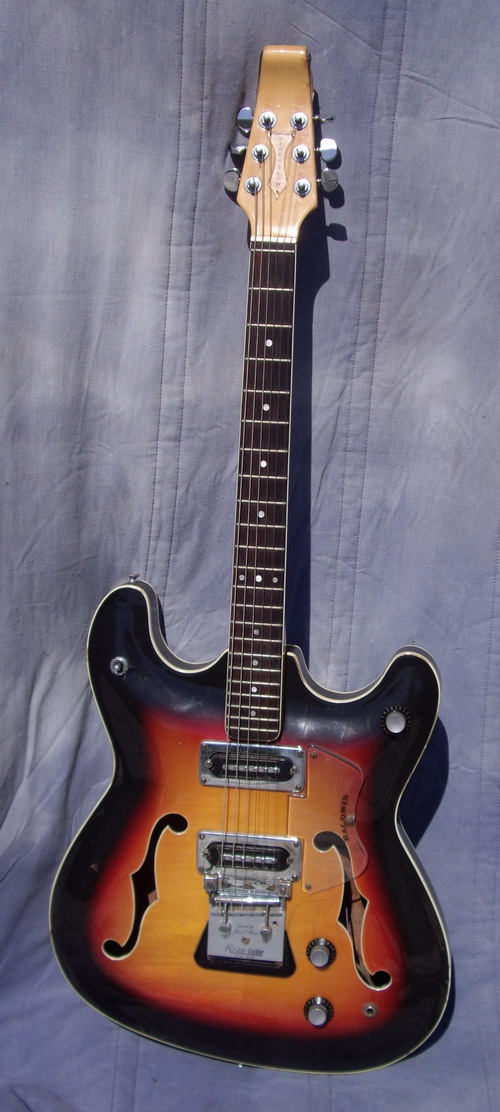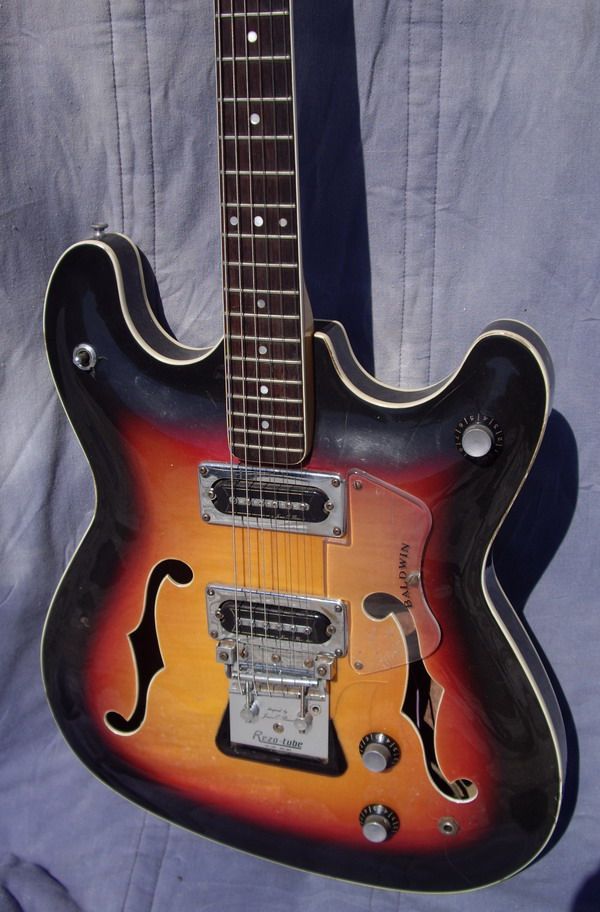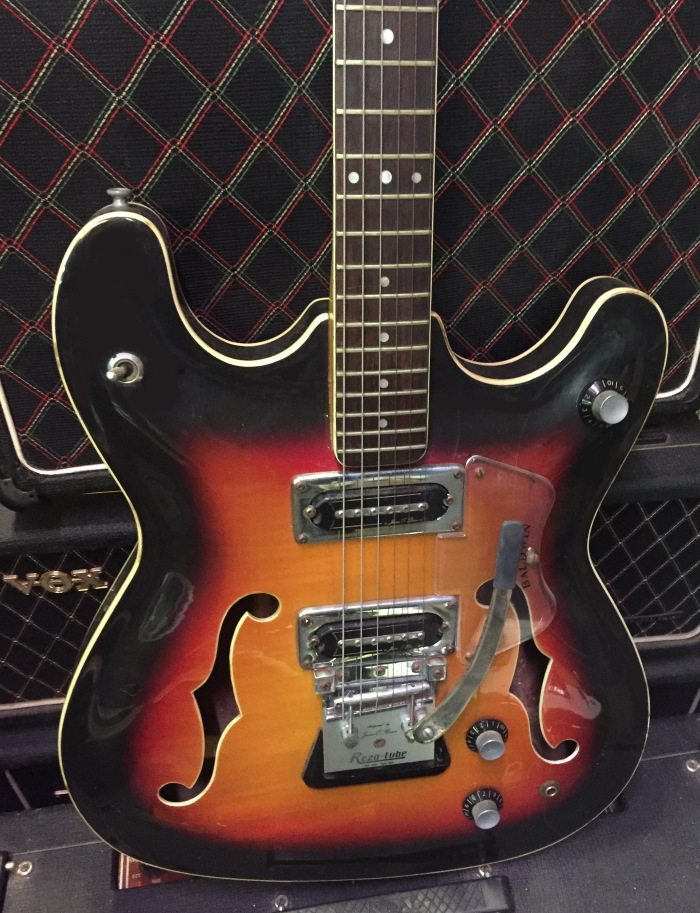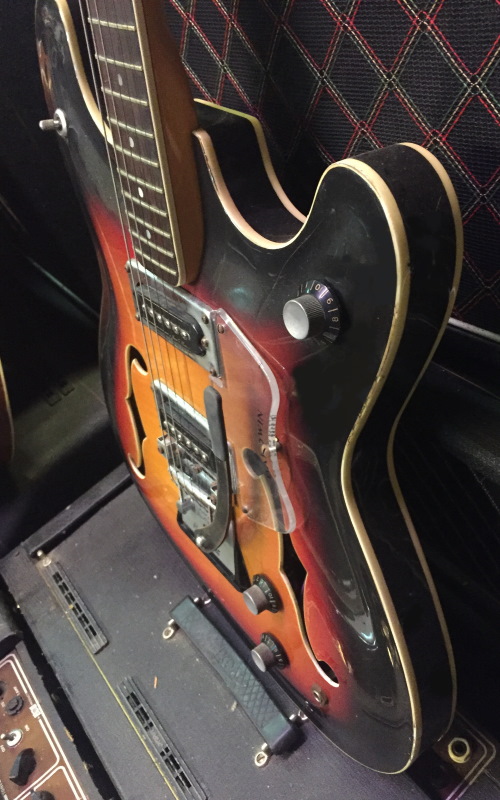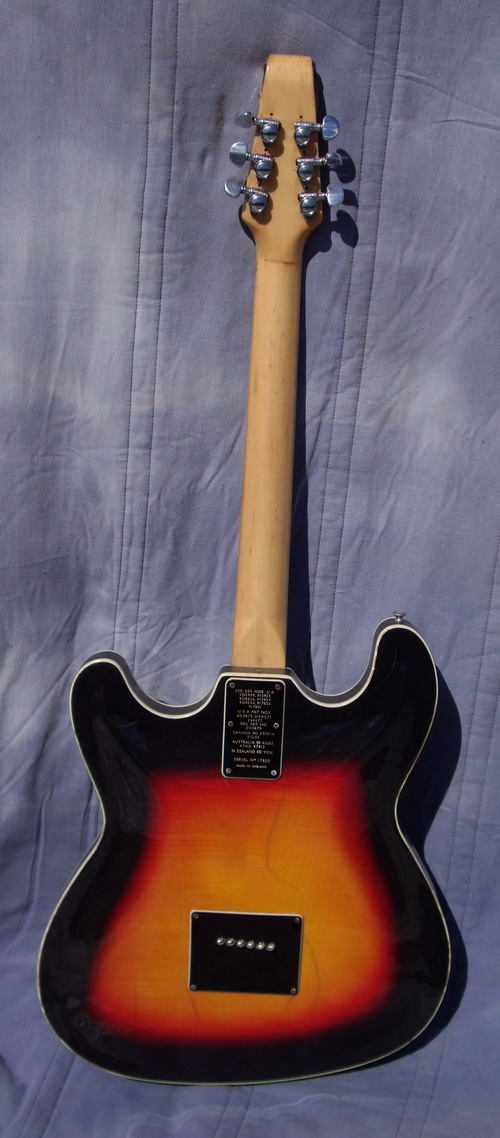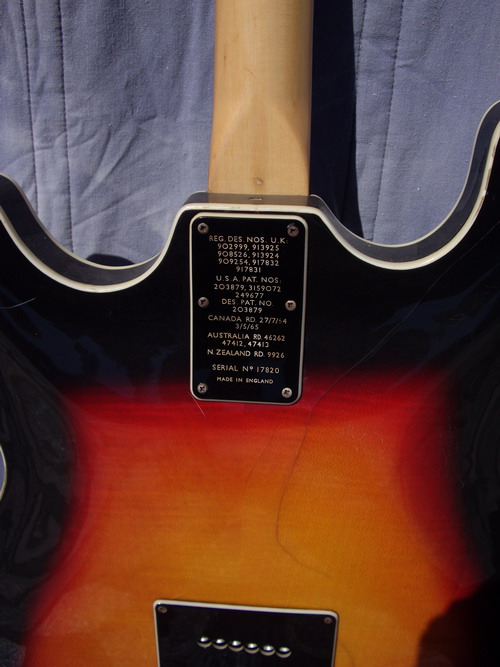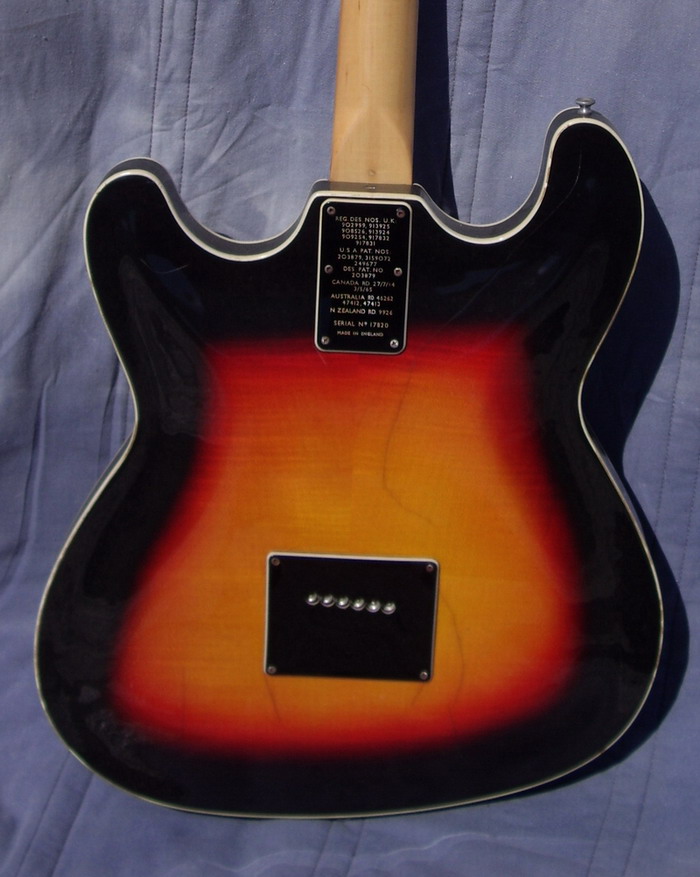 '65 BURNS - BALDWIN VIBRASLIM Sunburst, 2 James Ormston Burns Pickups, EX+ Code VA890
It sounds great, plays great with a straight neck. The frets are in good condition ready to play. All electronics are original and work well. One Mastert Volum and two different tone types that work with middle position switch, pickups together, and neck pickups. free position at the bridge. Come with Hard Case
Jim Burns contemporaneously was too a creative genius. But his guitars were antithetical to Leo's. Maybe to the point where I would describe Jim as an "Artist" who "created" musical instruments and Leo as a "manufacturer of products that could be used to play music."
THE VIBRASLIM by ORMSTON BURNS LONDON, LTD/BALDWIN
The Vibraslim was a Burns double-cutaway semi-hollowbody introduced in '64. Unlike, say, an ES-335, this had a slightly extended upper cutaway and there was a slight taper to the bass bout, giving it a little more dynamic feel. A solid wood core extended down the center of the guitar, with hollow wings on the side and a pair of f-holes. These early Baldwin semi-hollow Vibraslims had a bit of a point on the treble horn; later hollowbodies had a more rounded horn. The head was the flared three-and-three as found on the G.B. guitars. Two ring-mounted Ultra-Sonic pickups were controlled by one volume, two tone, and a presence control, all mounted as thumbwheels along the bottom edge of the elevated pickguard. A three-way select was also mounted in the pickguard. The Vibraslim had an adjustable metal compensated bridge and a top-mounted Mk. 9 vibrato, looking somewhat like a Hagstrom, but operating with a bar and handle assembly attached to a spring under a humped housing behind the bar. These came in a red sunburst finish.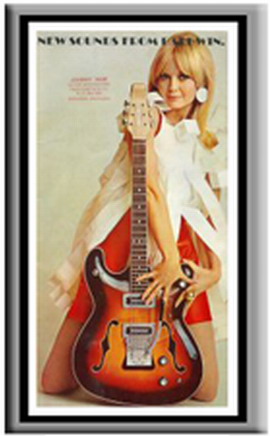 https://www.youtube.com/watch?v=iiqnqHuJlik
https://www.youtube.com/watch?v=KAFAKVn0QL8
https://www.youtube.com/watch?v=gi8h1Up29Vc
https://www.youtube.com/watch?v=HldOn-ko2l0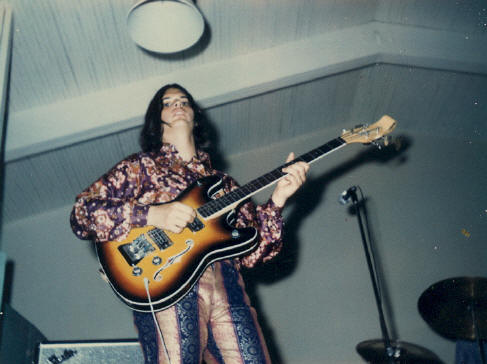 Garry Goodman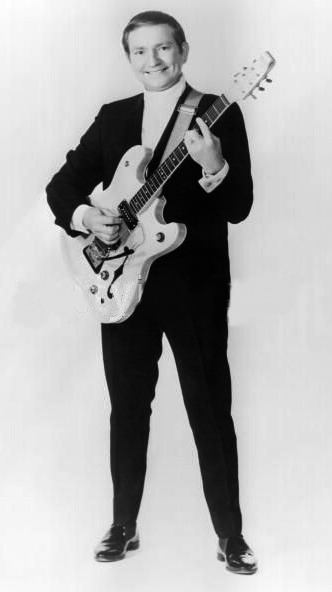 Willie Nelson