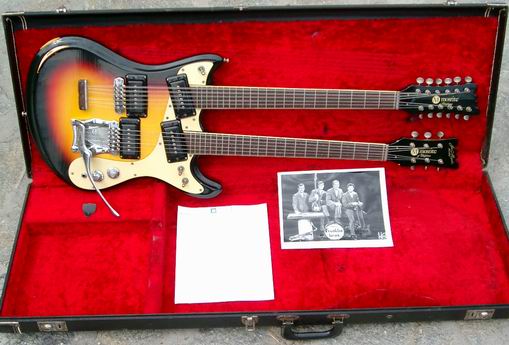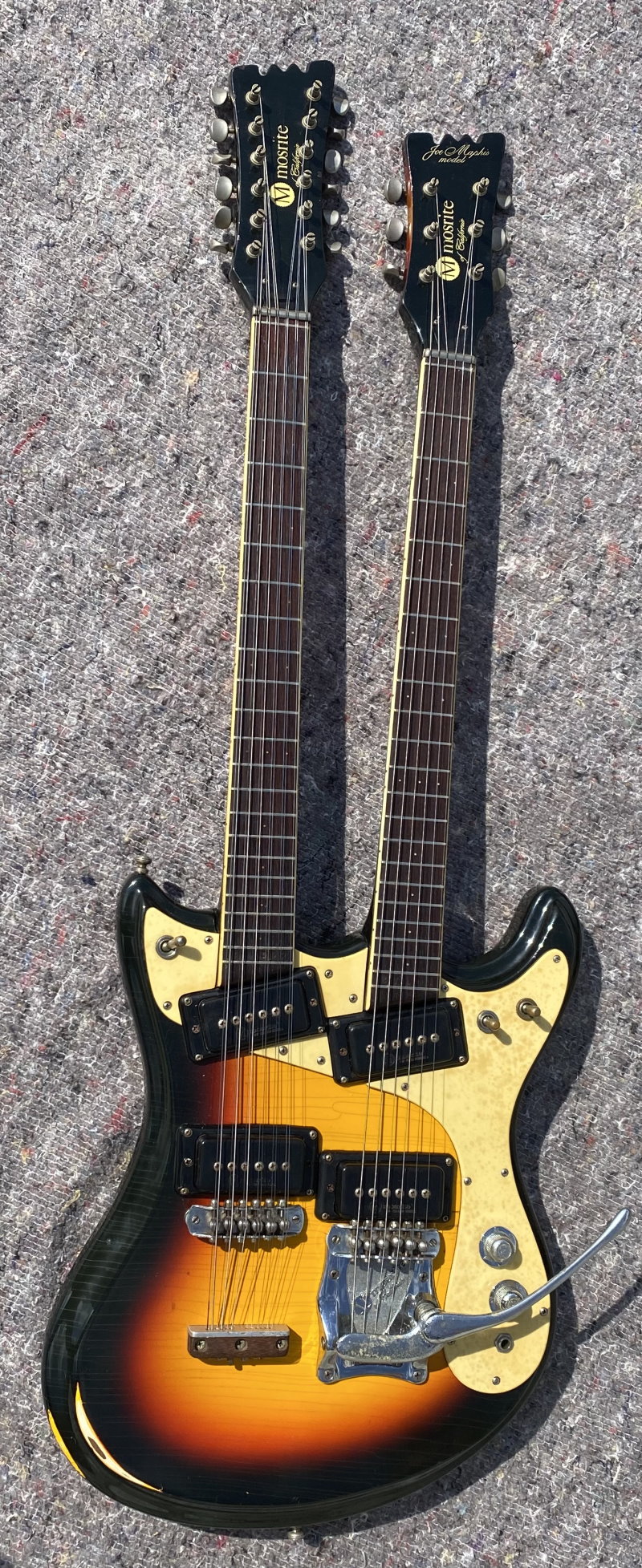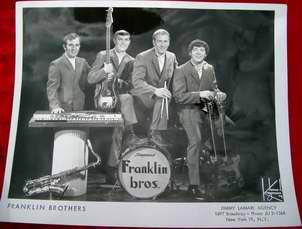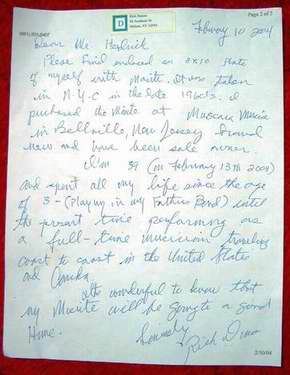 1966 Mosrite Joe Maphis Doubleneck 6/12 Electric Guitar
This is the ultimate surf or 1960s electric guitar: a ONE OWNER Joe Maphis Doubleneck Mosrite guitar, which comes with documentation, including a band photo from the 1960s, showing the guitar. The photo and an accompanying letter are signed by the original owner. If you have ever played a Mosrite doubleneck, they can be somewhat inconsistent in quality. This one is a very definite exception--it stays in tune on the 6 or the 12 neck, the string action is incredible, the tremolo bar works great, and the pickups sound fat and clear.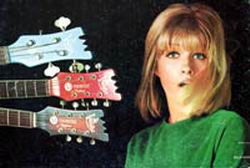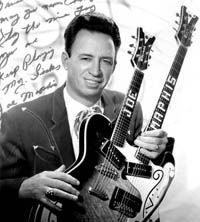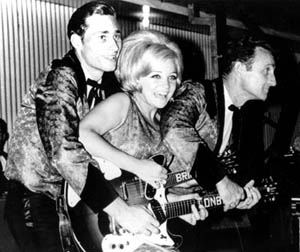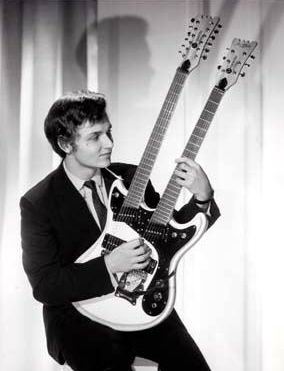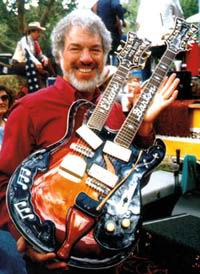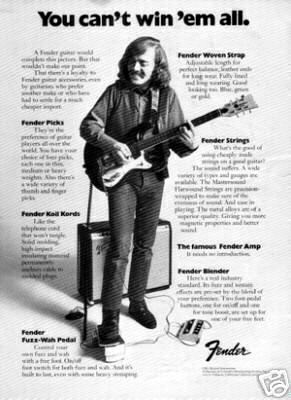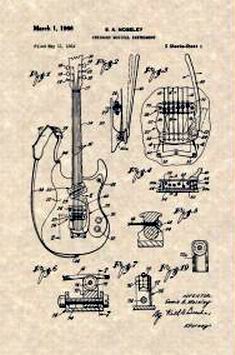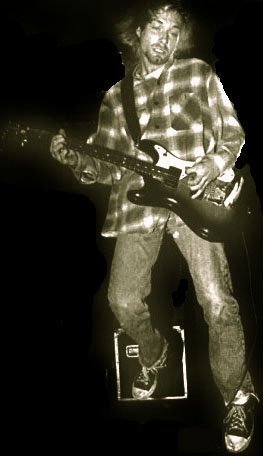 Kurt Kobain (Nirvana)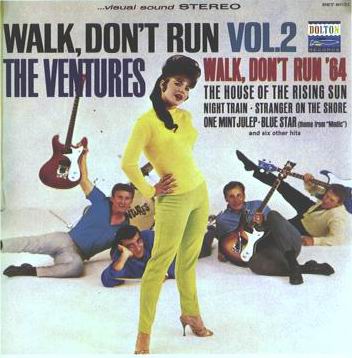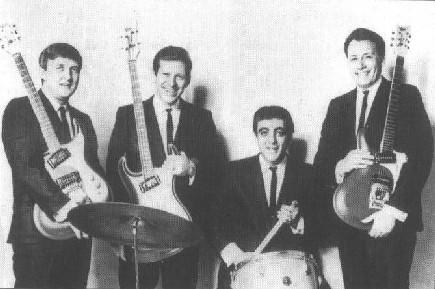 The Ventures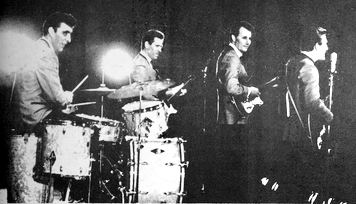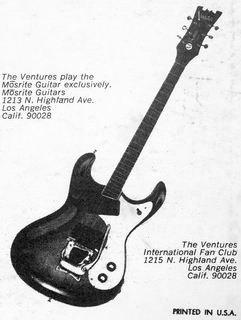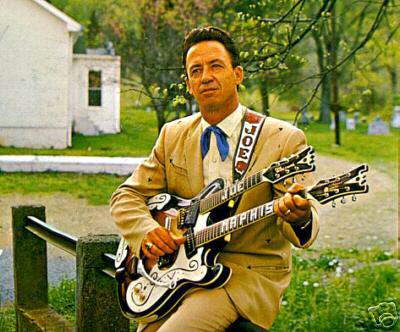 Joe Maphis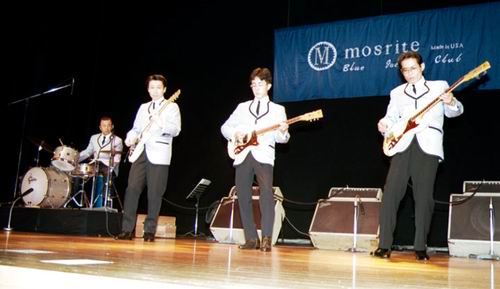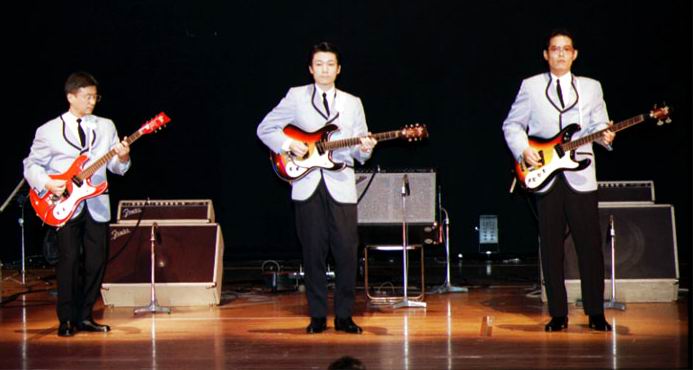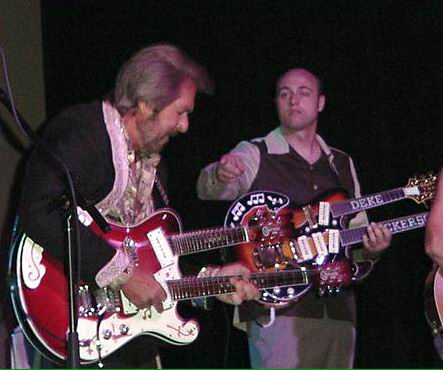 DOUBLE-DOSE OF DOUBLE-NECK MOSRITE GUITARS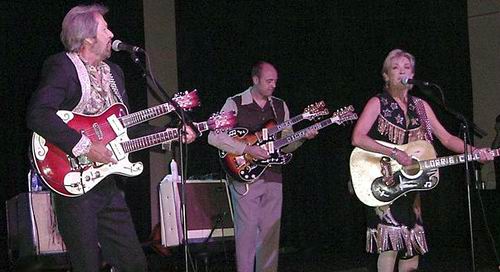 THE COLLINS KIDS WITH DEKE DICKERSON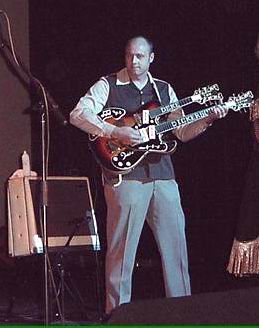 http://www.rockabillyhall.com/BarryGreenBay2002.html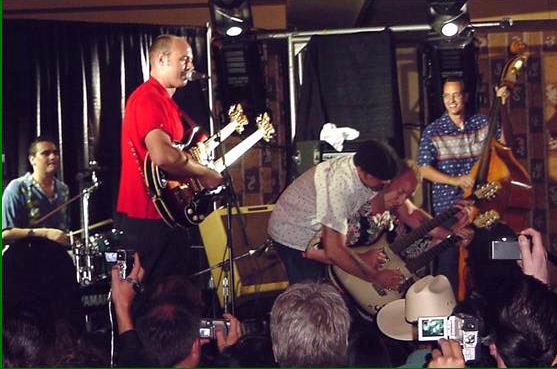 DEKE DICKERSON STARTS TO CALL UP GUITARISTS TO PLAY TOGETHER
THE STORY OF MOSRITE:
http://www.modernguitars.com/archives/002017.html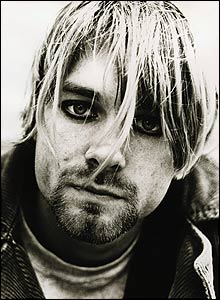 A guitar owned by the late-great Kurt Cobain, who years ago admitted his was bi-sexual, is set to go up for auction April 15, at the Heritage Auction Galleries in Dallas TX.
This instrument is unusual in a couple of ways; It is the only known example of a Mark V style Mosrite Gospel model, and one of only two Mosrites Cobain owned. The bidding is expected to start at $75,000 and comes with documentation.
Kurt Kobain (Nirvana)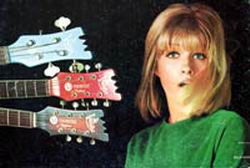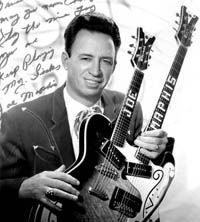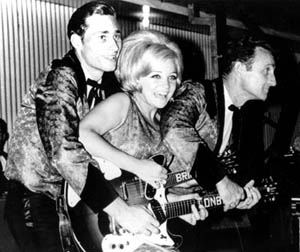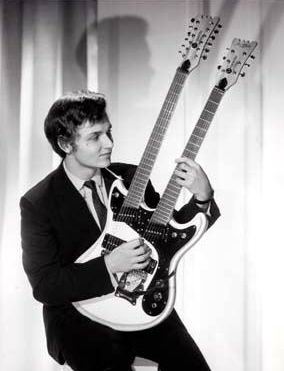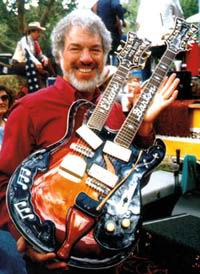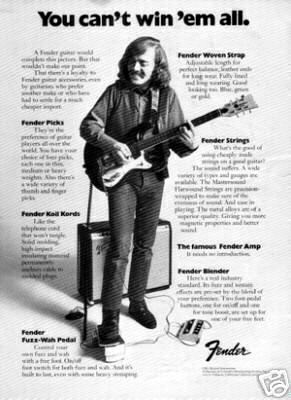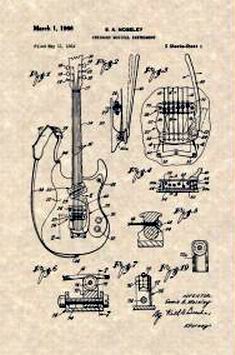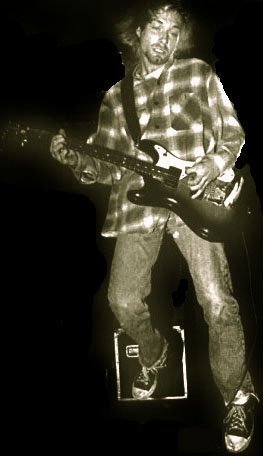 Kurt Kobain (Nirvana)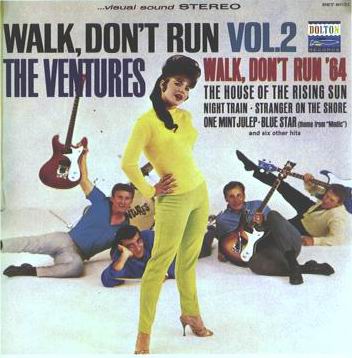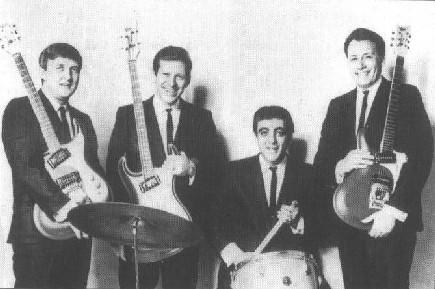 The Ventures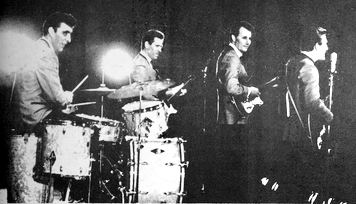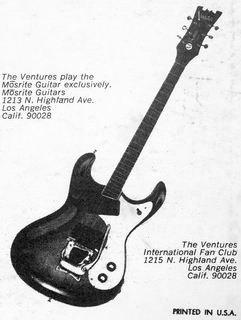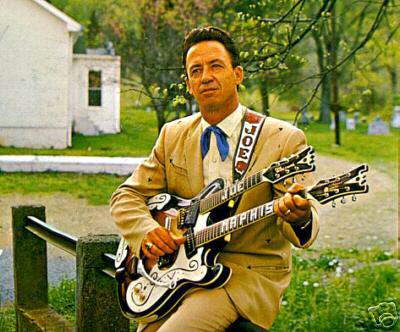 Joe Maphis