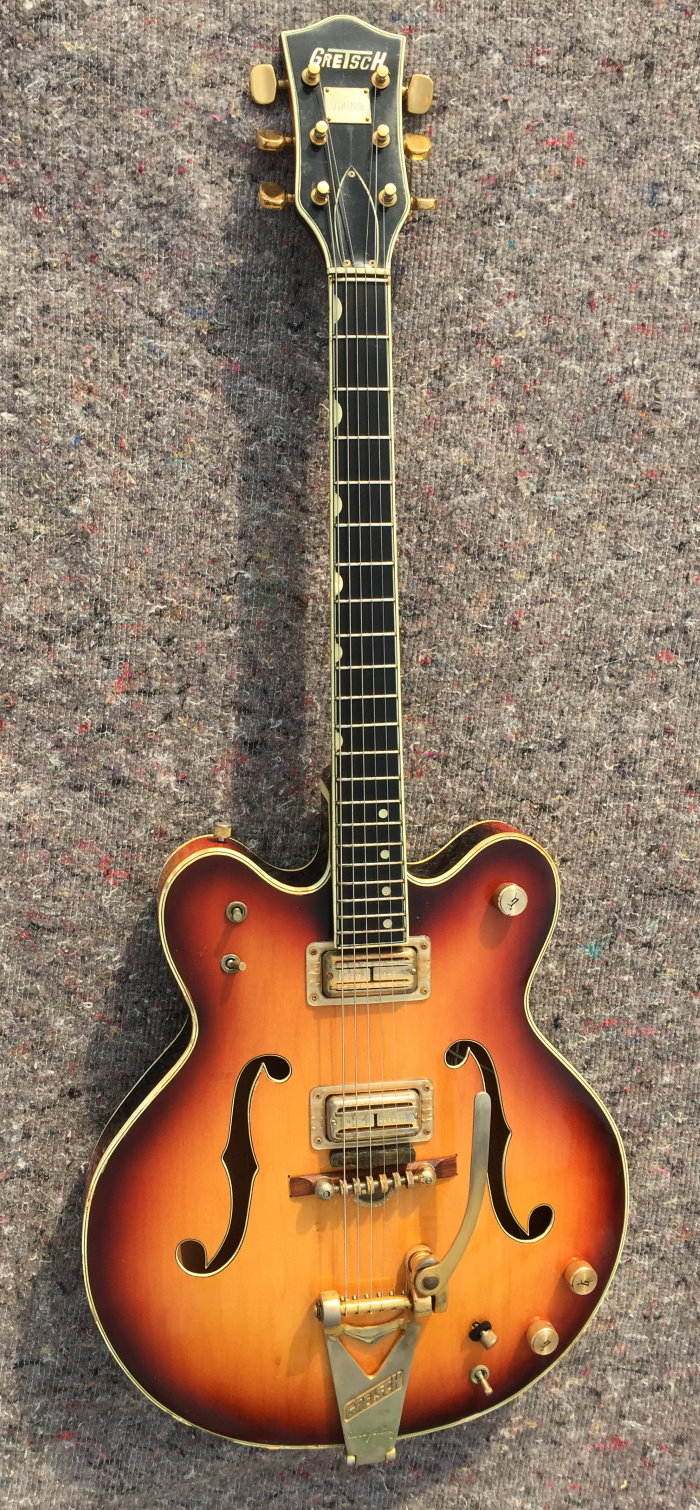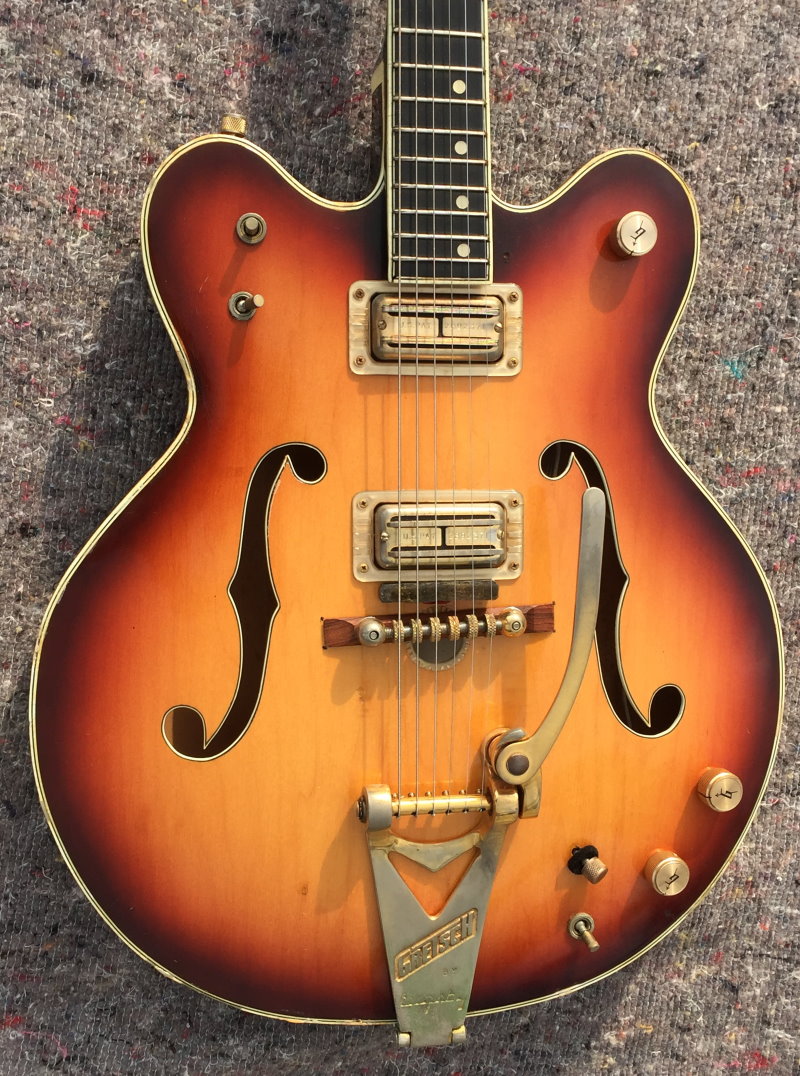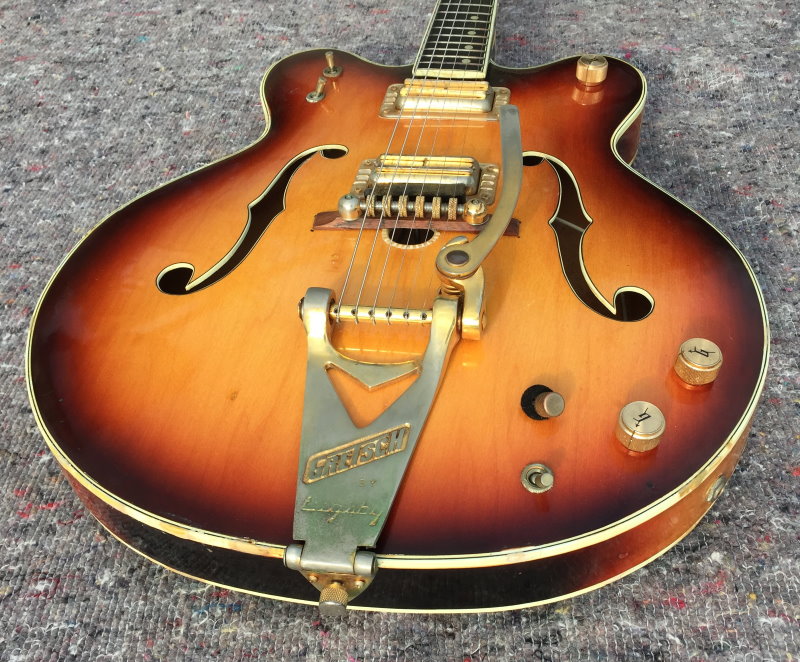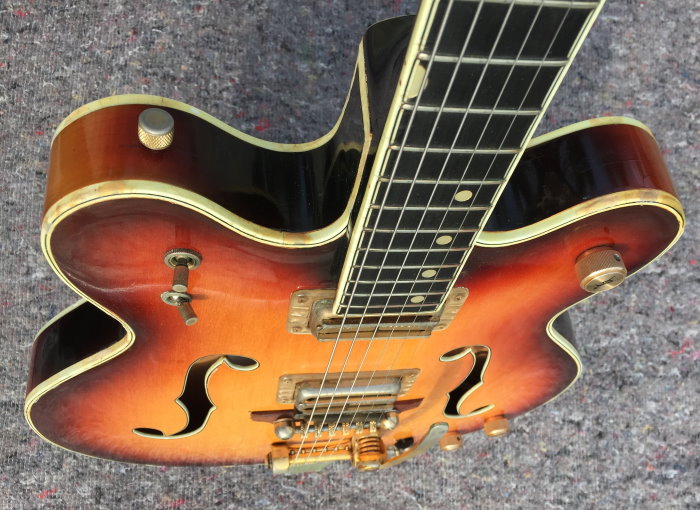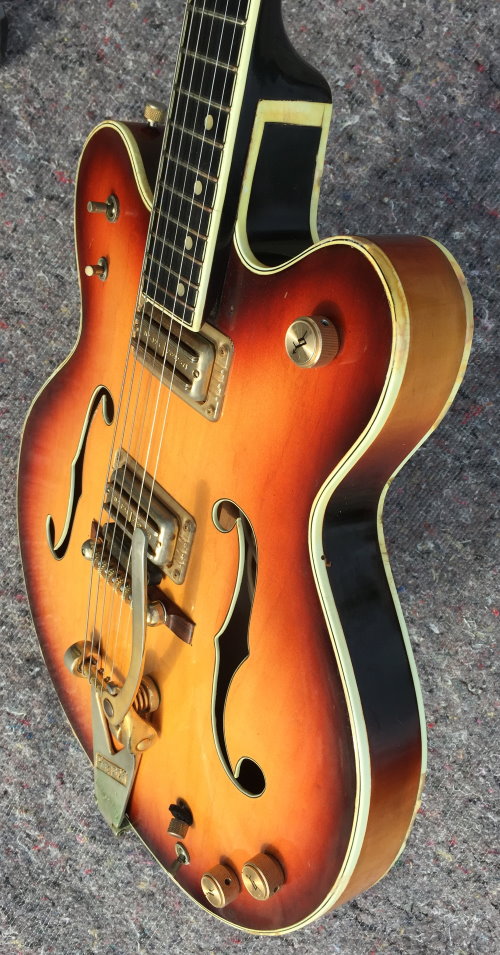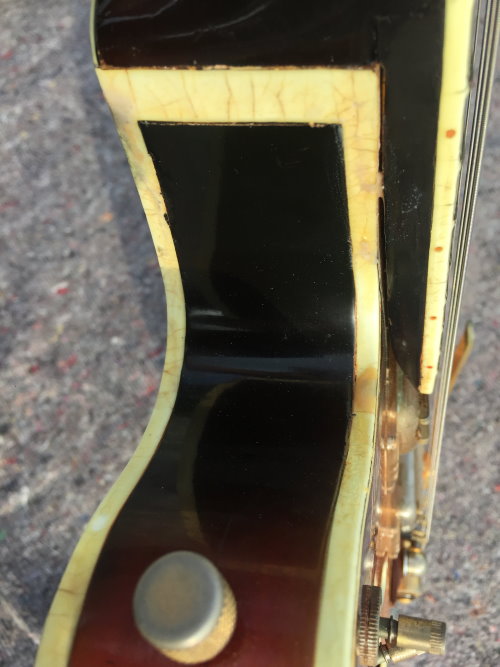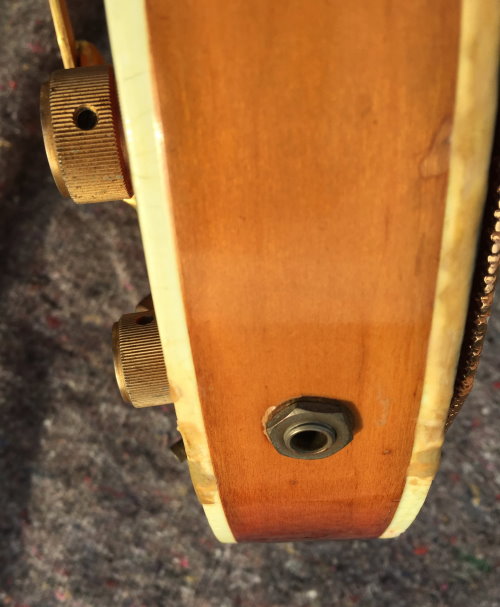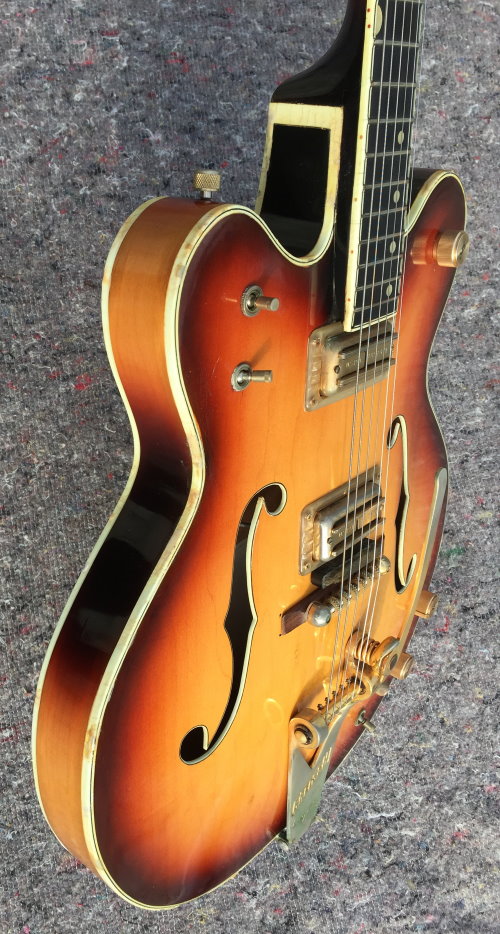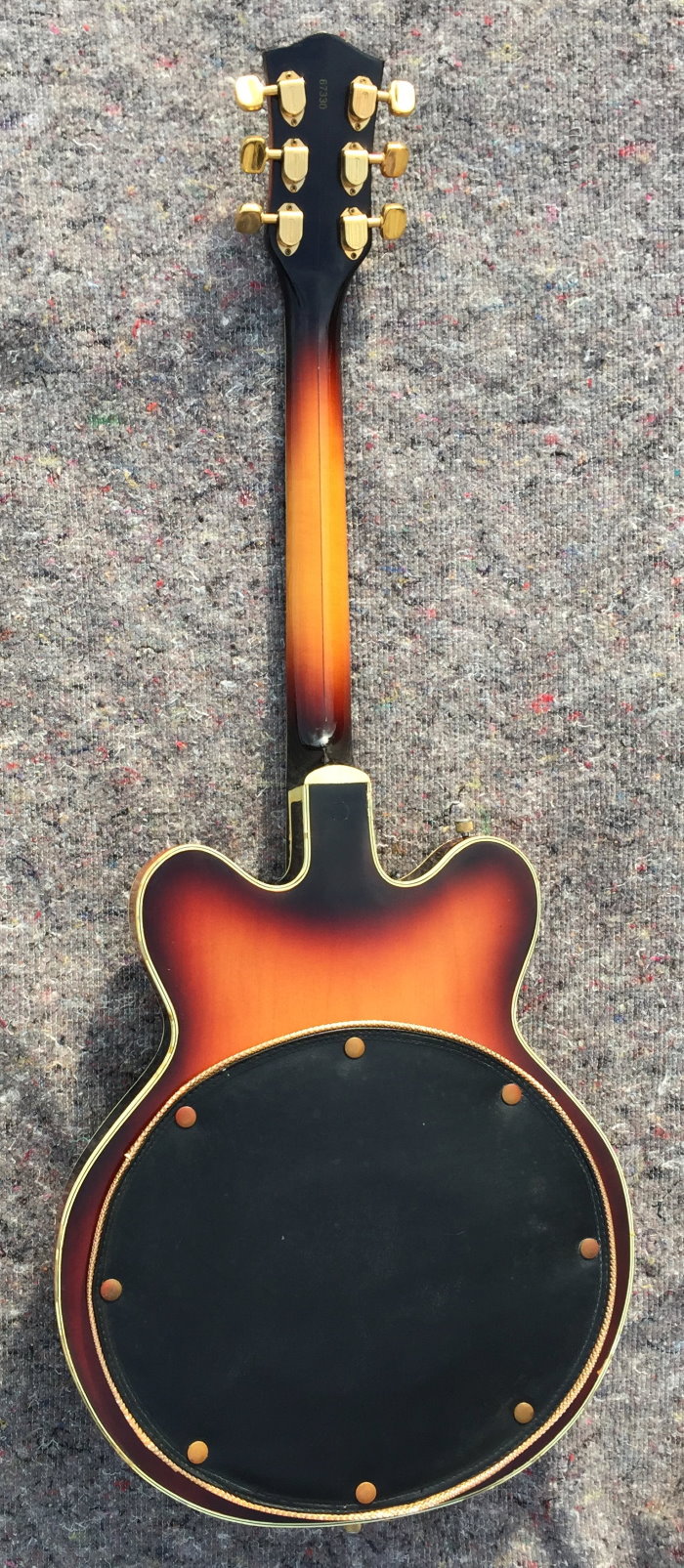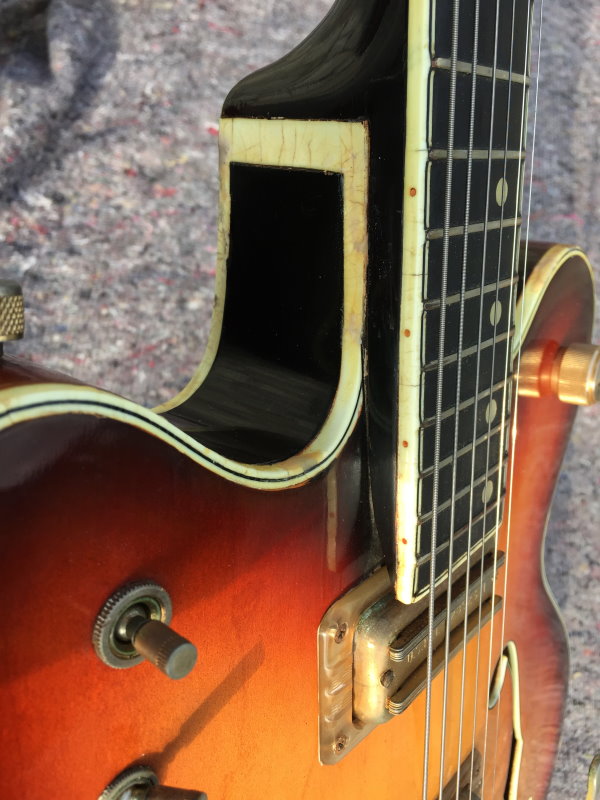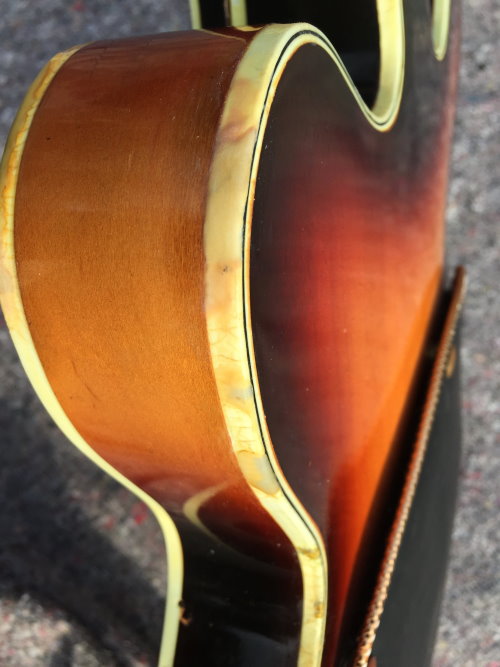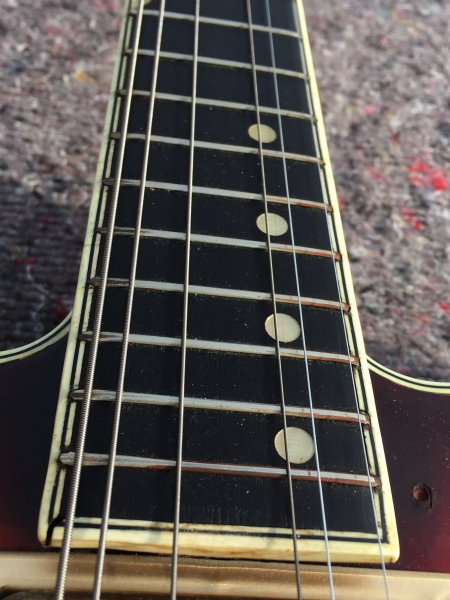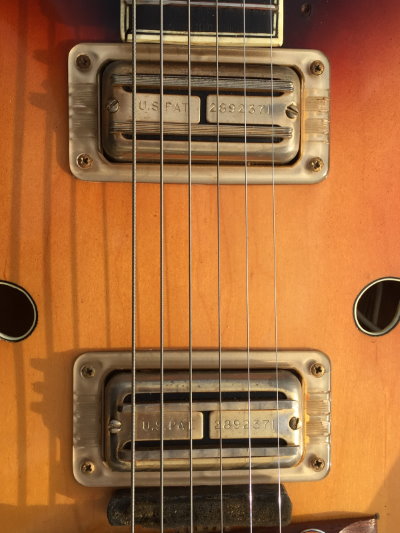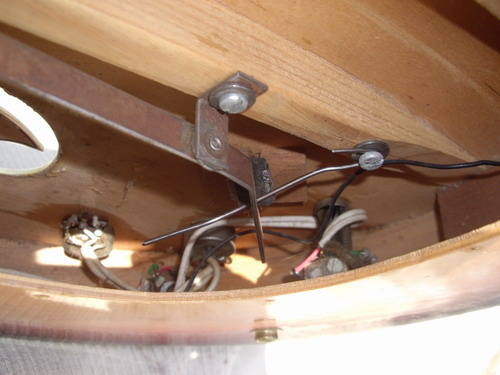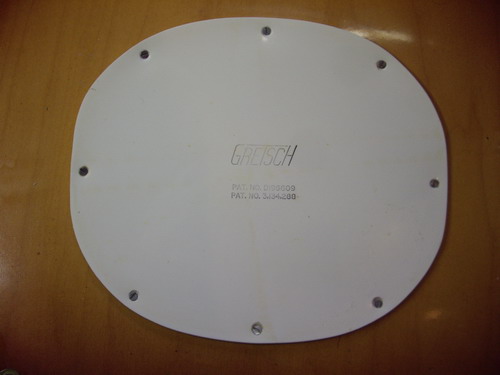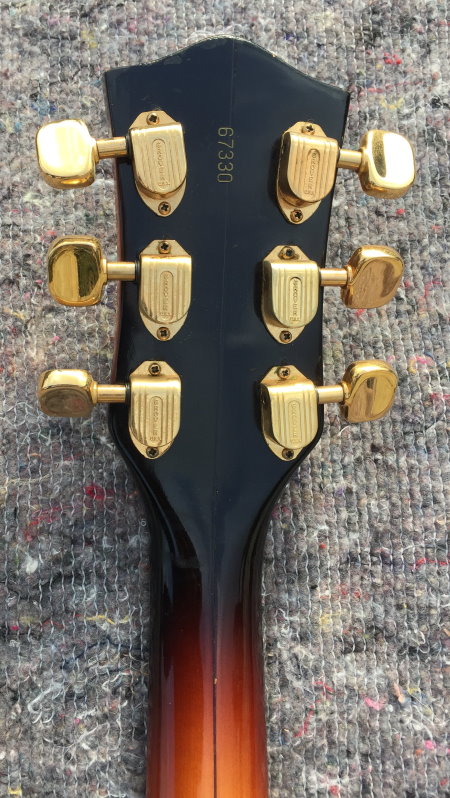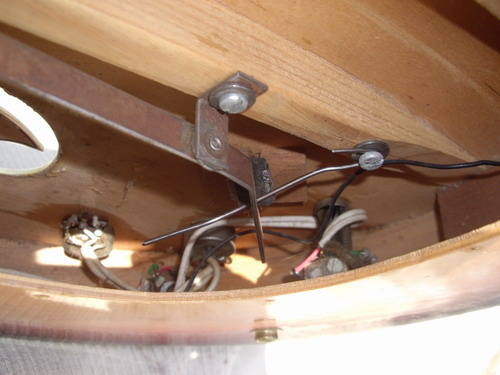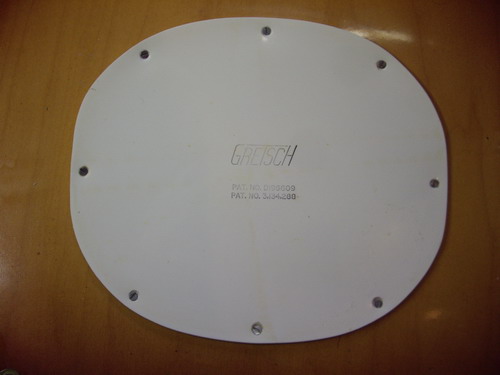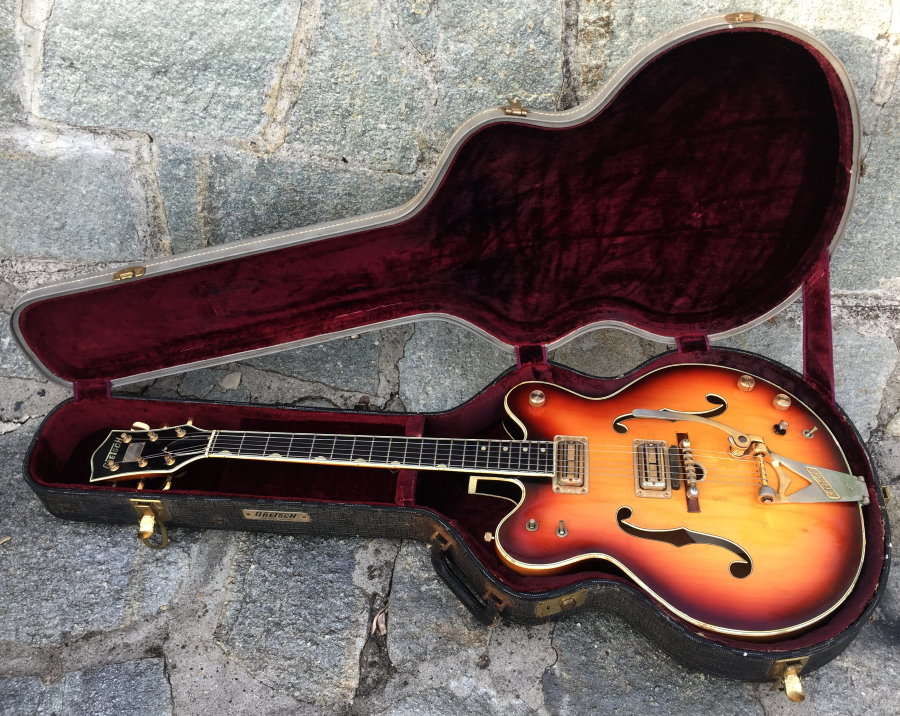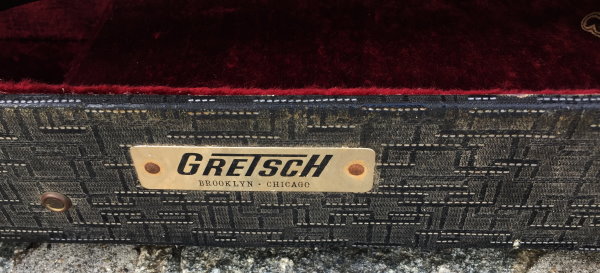 '67 GRETSCH VIKING Mod.6187 Sunburst Made in USA, 2Cutawa, Bigsby, Gold Parts, code VA855
Guitar is all original without the floating tuning fork bridge and pickguard, all the binding has undergone the classic cancer of the grtsche of this period, it has been repaired everywhere and resists, but in the future plan a total make over if you like it perfect! Very nice neck with good frets in the fingerboard ready to play, low action, strong Gretsch sound. Comes in original Gretsch case.
17" wide 2" deep double cutaway body
2x Super tron pickups
2x control knobs and 1 switch on lower bout, 1 knob on upper treble bout, 2 switches on upper bass bout.
Single mute with 1 small lever on lower treble bout
Roller bridge
Ebony fingerboard with thumbprint inlays and dots
Padded back
including orig. Gretsch Silver/grey hardshellcase.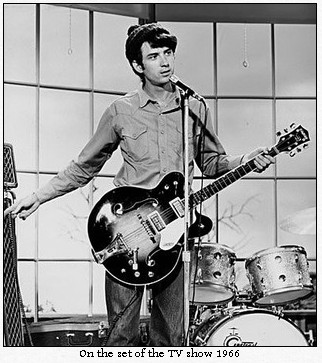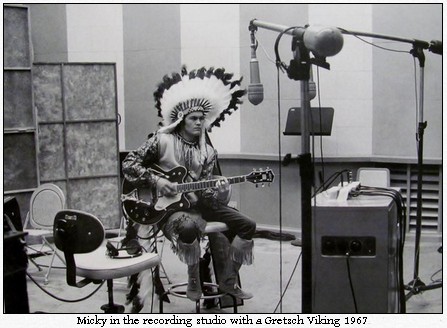 Micky in the recording studio with a Gretsch Viking 1967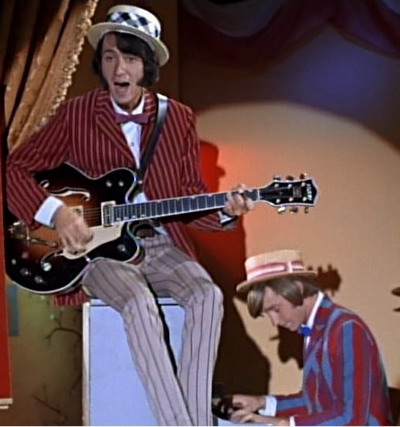 http://www.monkeesconcerts.com
https://www.youtube.com/watch?v=8q4C_40NDdY
https://www.youtube.com/watch?v=XpPxHfNOQRQ
https://www.youtube.com/watch?v=oiTTKY-SAS0
https://www.youtube.com/watch?v=-Fr5z5Q36SA