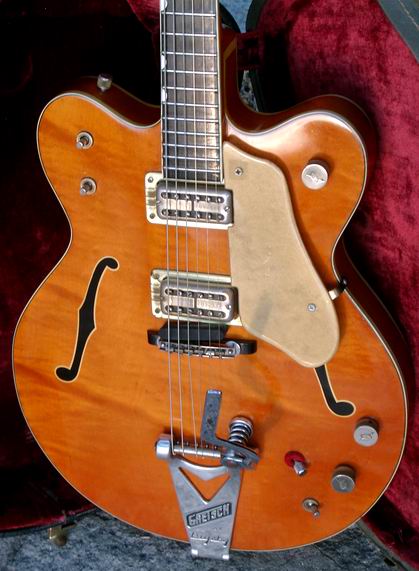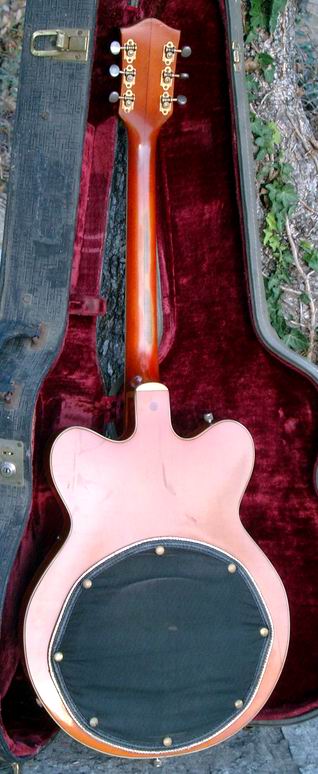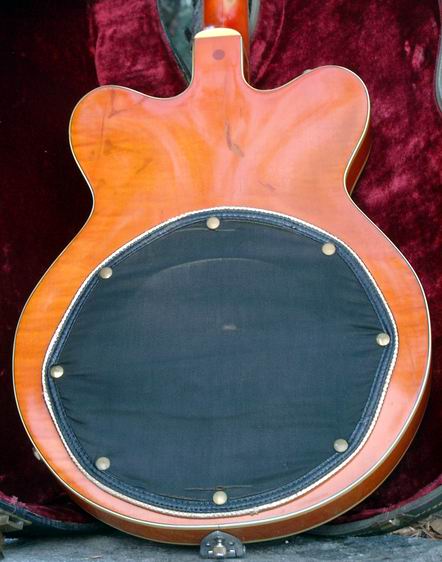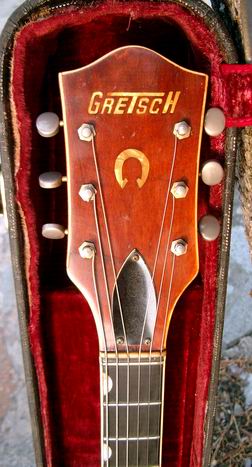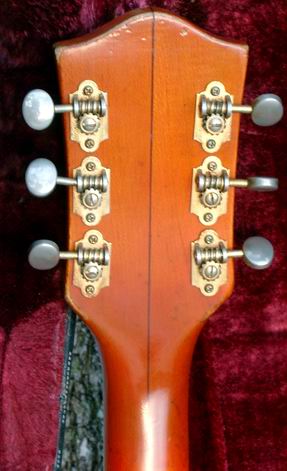 '62 GRETSCH 6120 ORANGE 2 Patent.Numb.Very Nice Top & Back, original horseshoe on the headstock and the "Gretsch by Bigsby" tailpiece EX+
code VA810
Late 1961 model 6120 specs:
Double cutaway
Simulated (painted) "F" hole body.
Smooth Leather back pad.
Single mute added.
Signature (no signpost) on pickguard.
One added standby switch on lower treble bout (three switches total; pickup, tone, standby).
Brian Setzer
http://www.youtube.com/watch?v=kVpz9k5myno&feature=related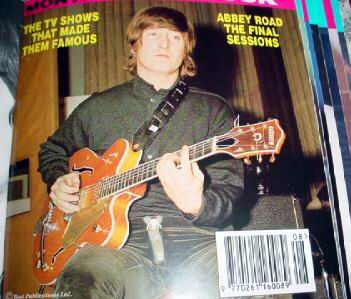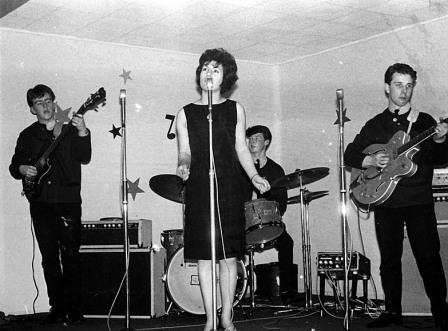 In 1961 the group got work in France where they teamed with London vocalist Jenny Paul. During this period their manager was Sam Curtis, who had been formally connected with the Shadows.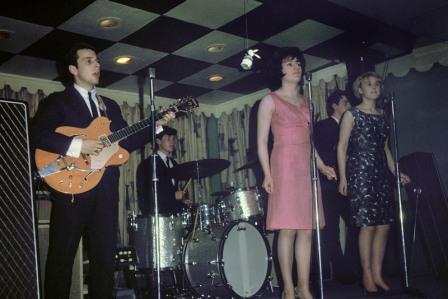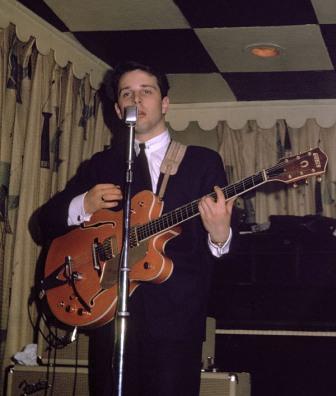 In early 1962 the band was very successful in French clubs and was signed by Polydor Records
Recording twenty-odd songs over two days in Paris in early 1962 - resulting in two hits "Little Latin Looby Loo" and "Mix It Up."