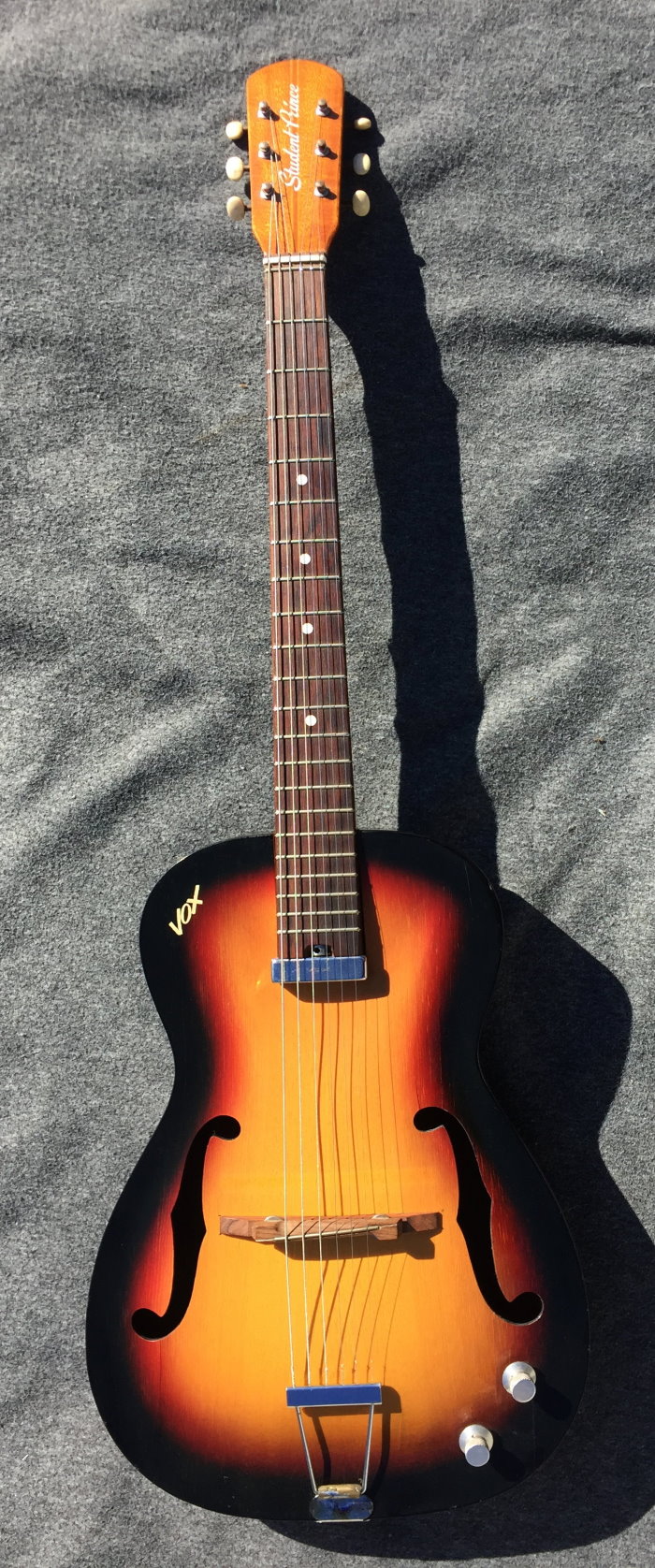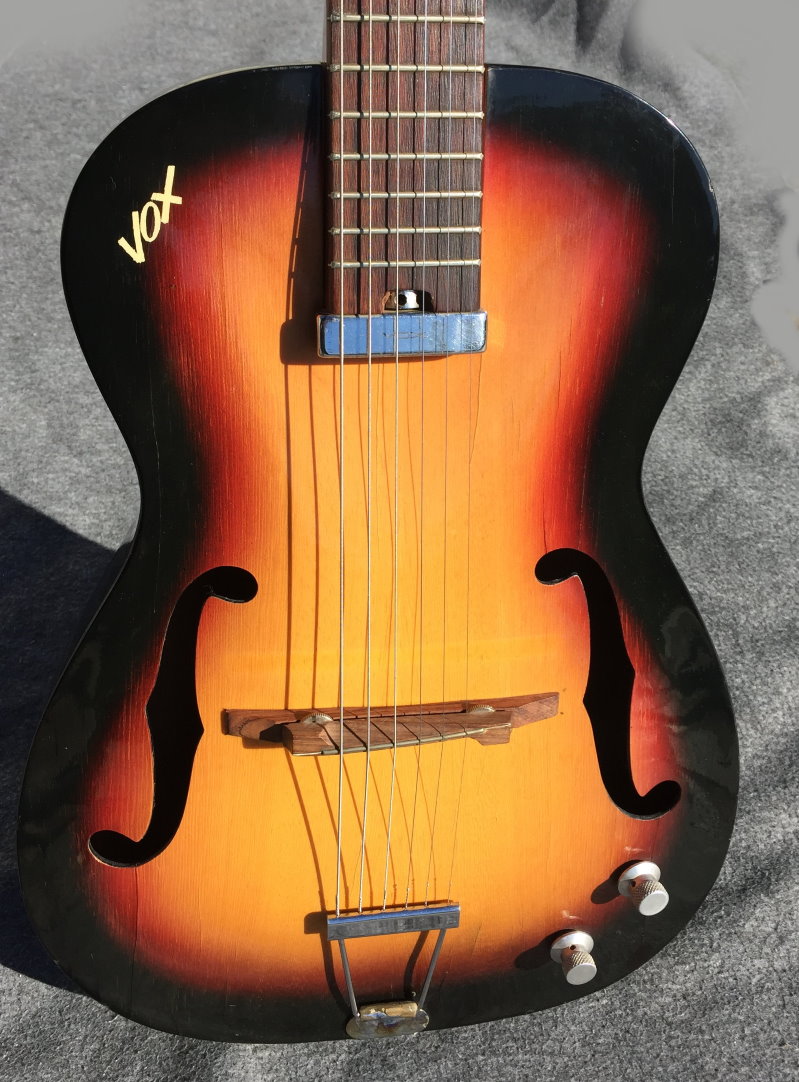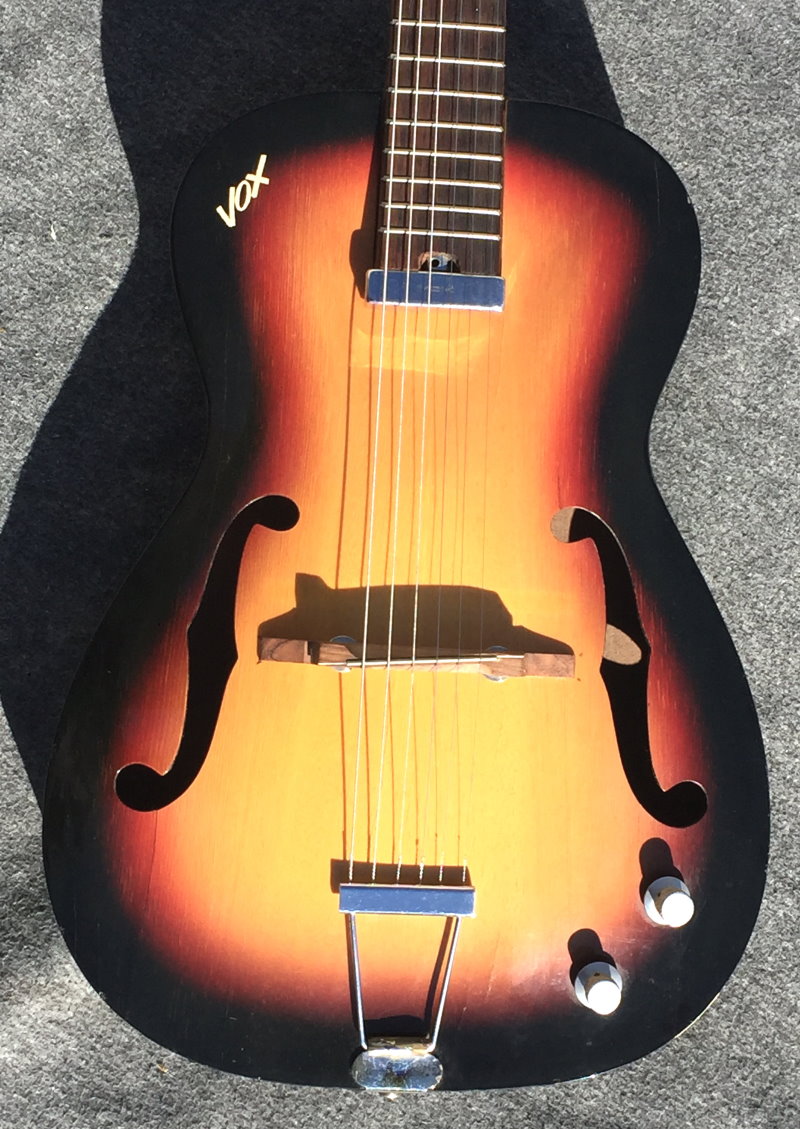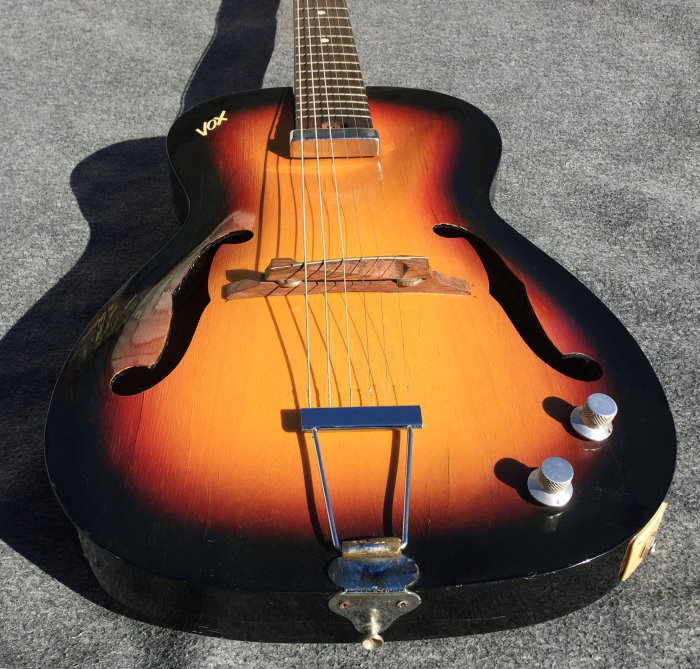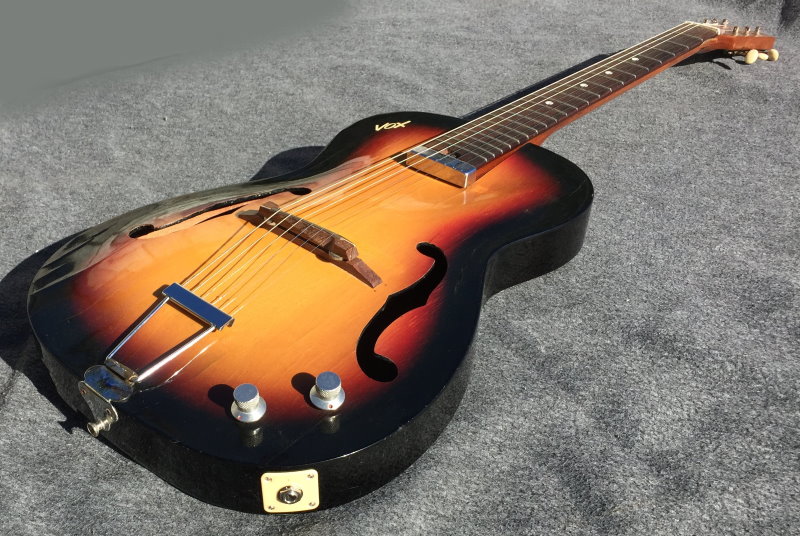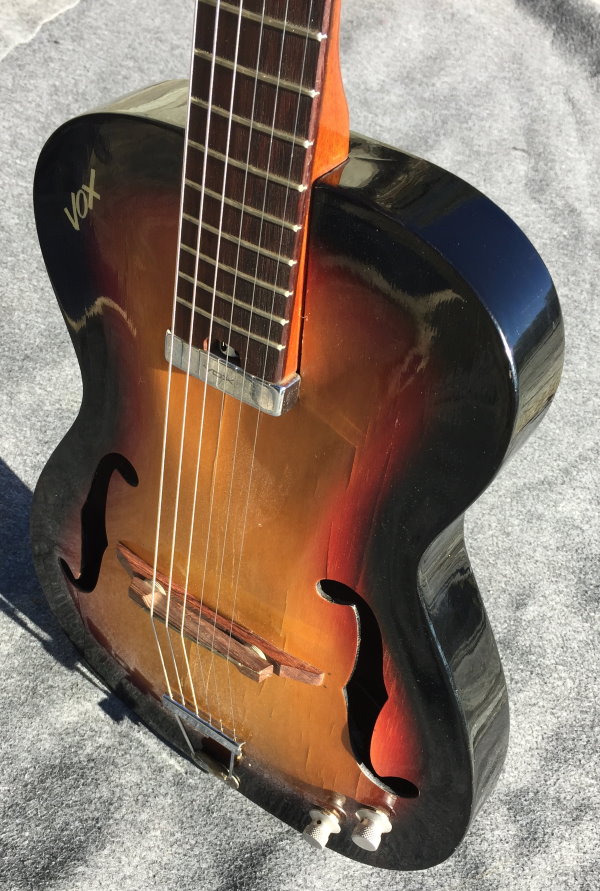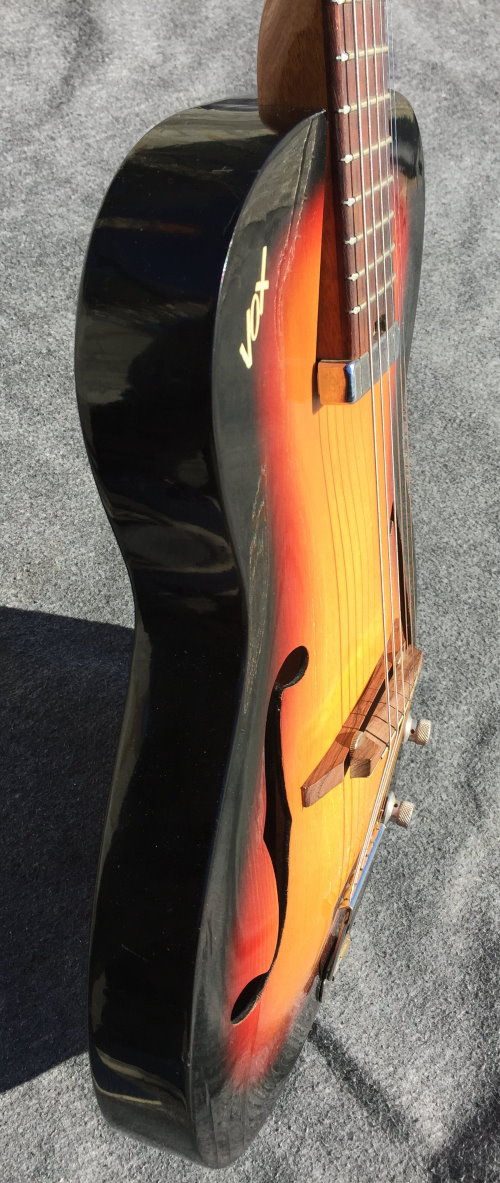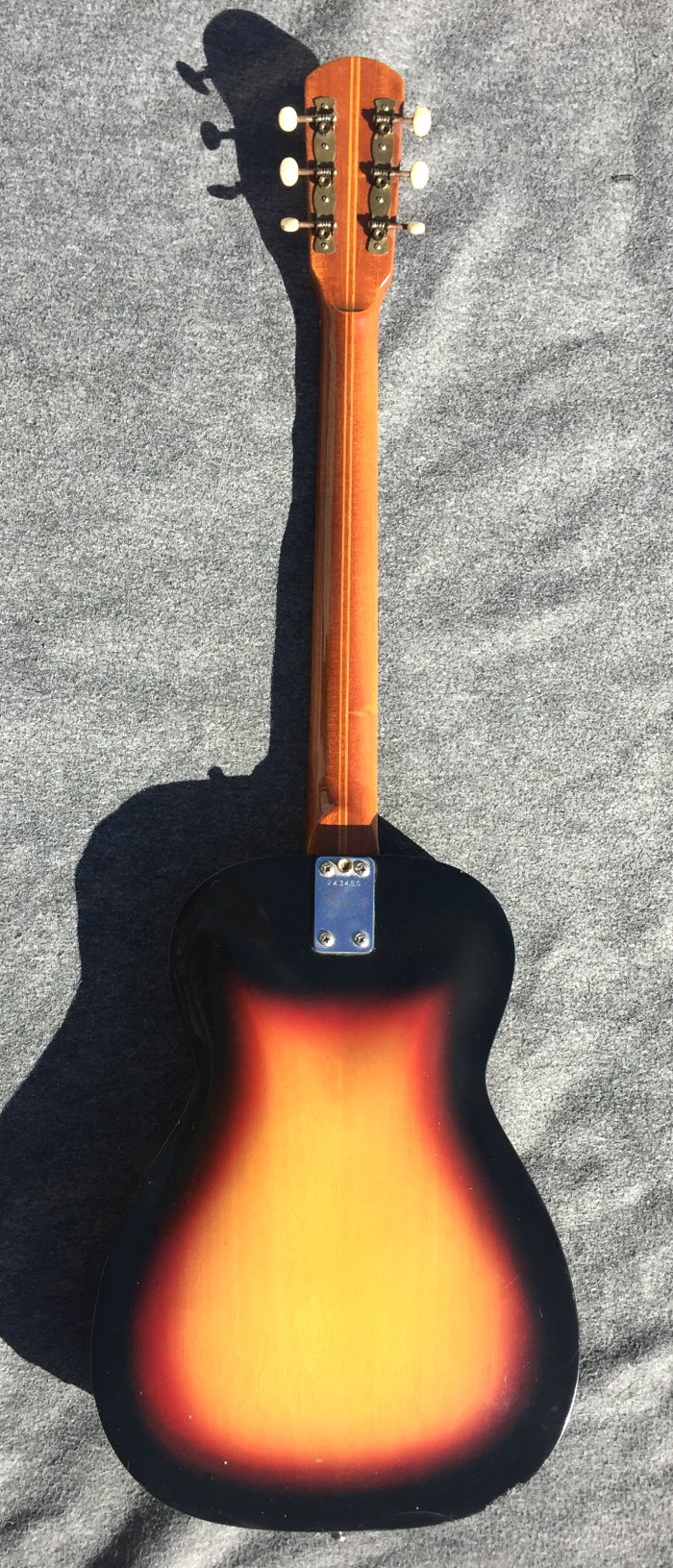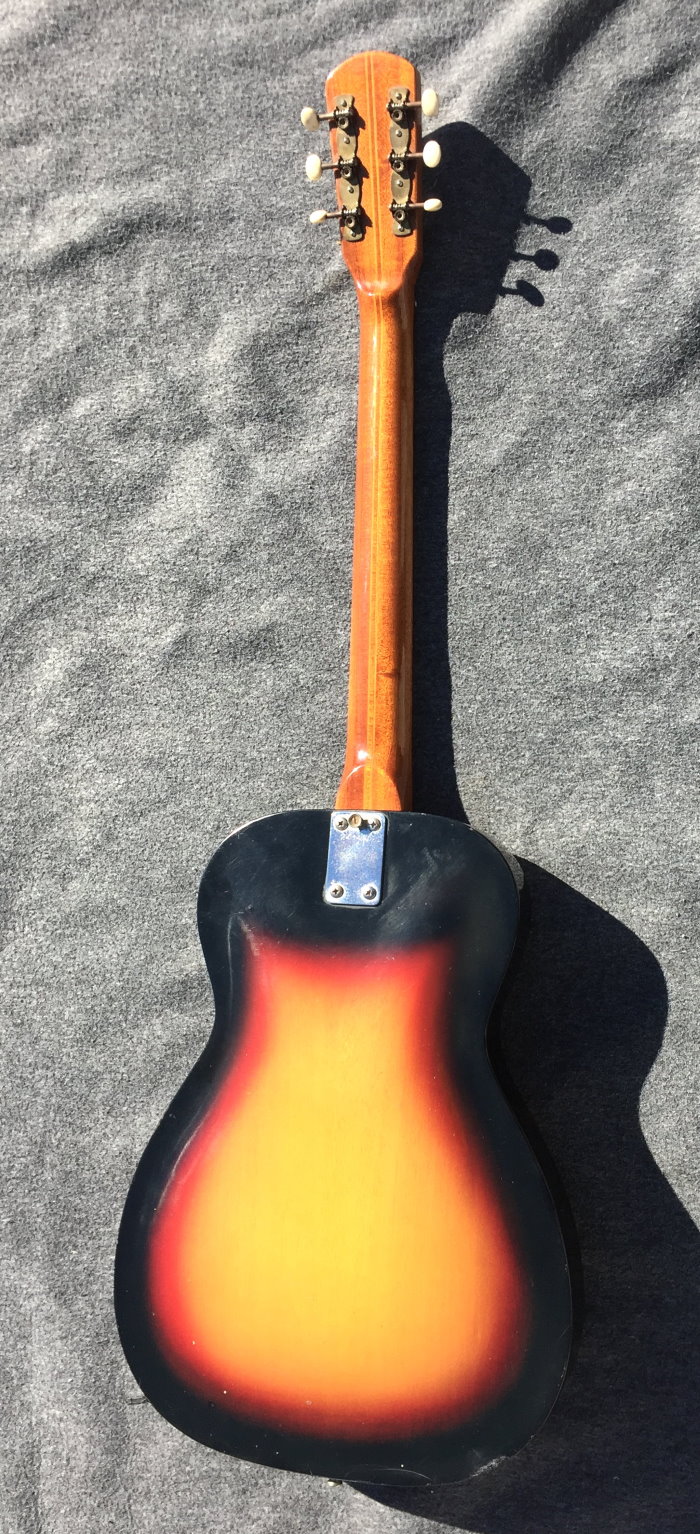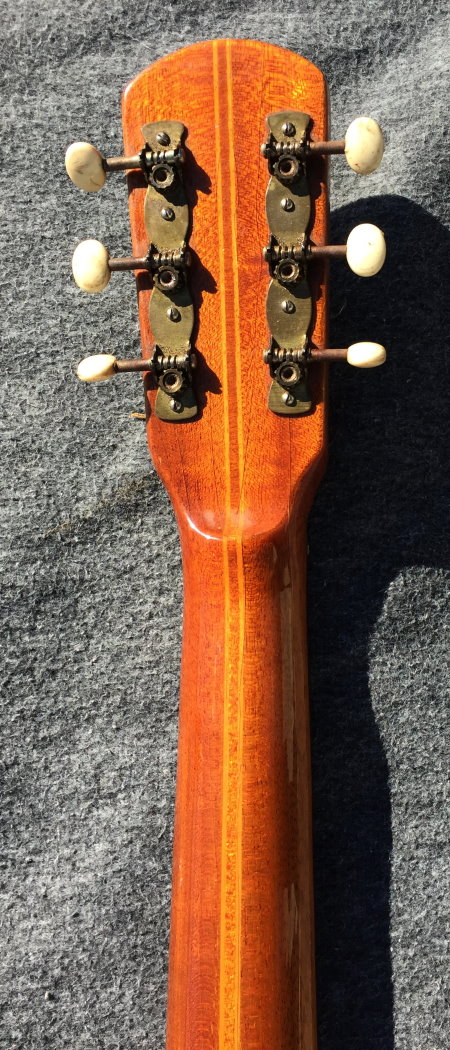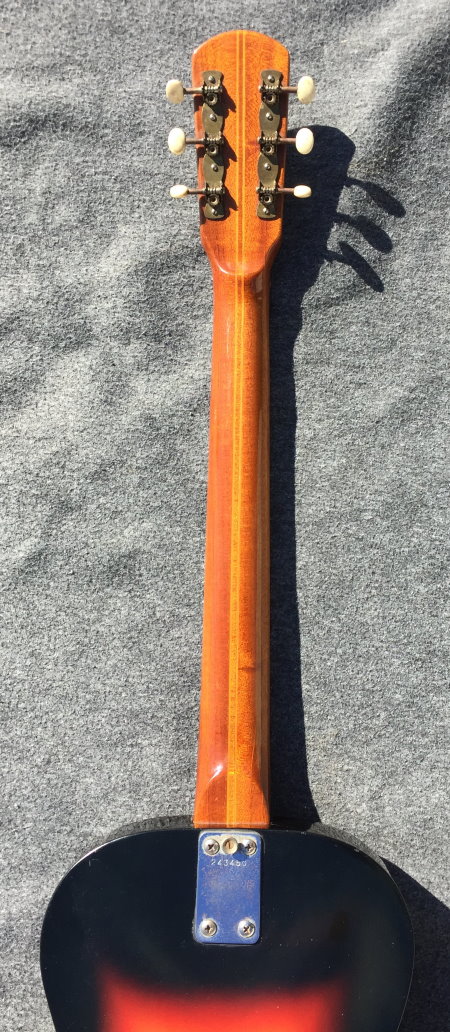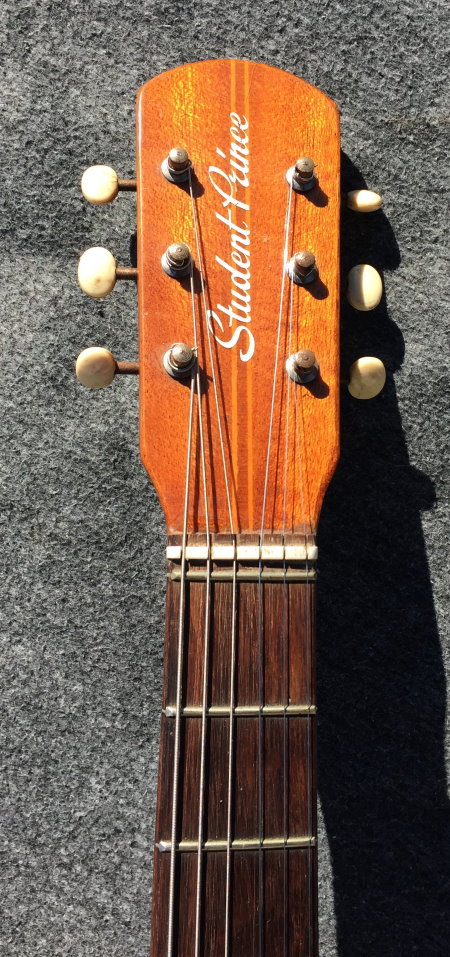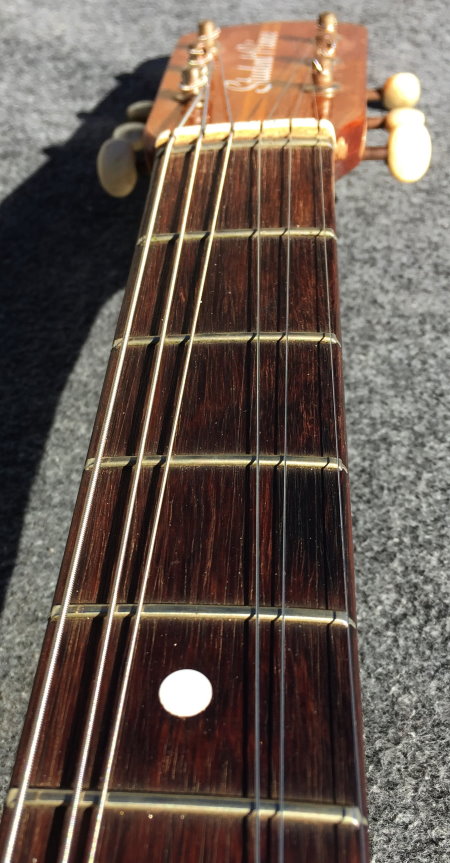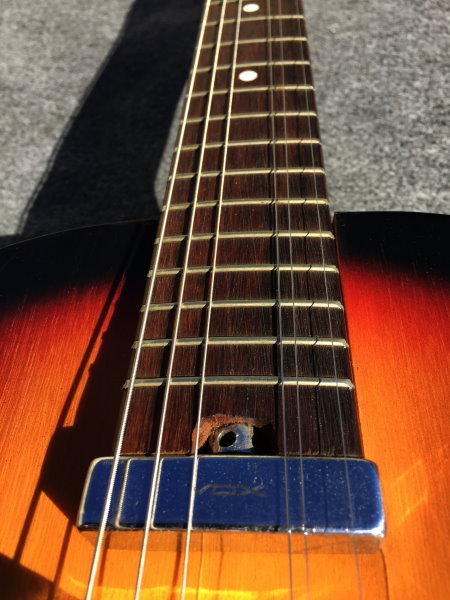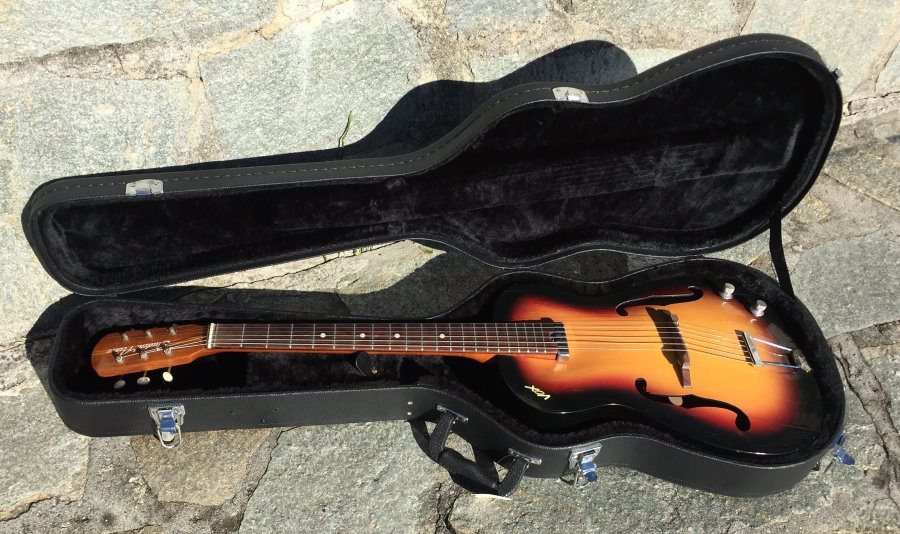 60's VOX STUDENT PRINCE Sunburst 1 Pickup. Small Hollowbody, Very Good and original conditions, little wear some ding&dong, a lot of crack line in the polyester finish as normal in the almost all Vox but nothing srtuctural. Frets no wear, good actions. All working well. Come in nice Hard Case code VA65

The Vox V229 Student Prince semi-acoustic guitar was manufactured for Vox by the Italian guitar manufacturer, Eko. The 1.75" deep unbound body features an arched top and back, twin "f" holes and measures 13.25" across the lower bout. The removable 21 fret, rosewood topped neck has a 24 3/4" scale and is 1 11/16" wide at the zero fret. The neck also features an adjustable truss rod, four dot markers and a pair of "three on a side" open gear strip tuners. The Student Prince also includes a chrome plated trapeze tail piece, an adjustable mahogany bridge and a single coil Vox pickup with volume and tone controls.

Vox aimed this inexpensive model at the beginning guitarist. The design of the Vox Student Prince appears to have been derived from the Eko "Commander" guitar. Unlike the Student Prince, the Eko Commander had a single cutaway and a perloid pick guard. The Commander also featured a different pick up than installed on the Student Prince. The 1967 Vox catalog described the V229 Student Prince guitar as follows "Genuine mahogany body, rosewood fingerboard, easily adjustable bridge for custom action, 3 color sunburst." The 1967 Vox price list indicated that the V229 Vox Student Prince guitar retailed for $99 with case. Neck, Headstock, Fretboard, Frets, Nut and Tuners: Neck straight & tuners work fine. Fretboard is great, there is ZERO wear attesting to the fact that it has seen minimal play time. Pickups, Controls, Electrics, Bridge: All original stock and in working order. The action is low and fast. We benched it and made sure everything functions as it should.