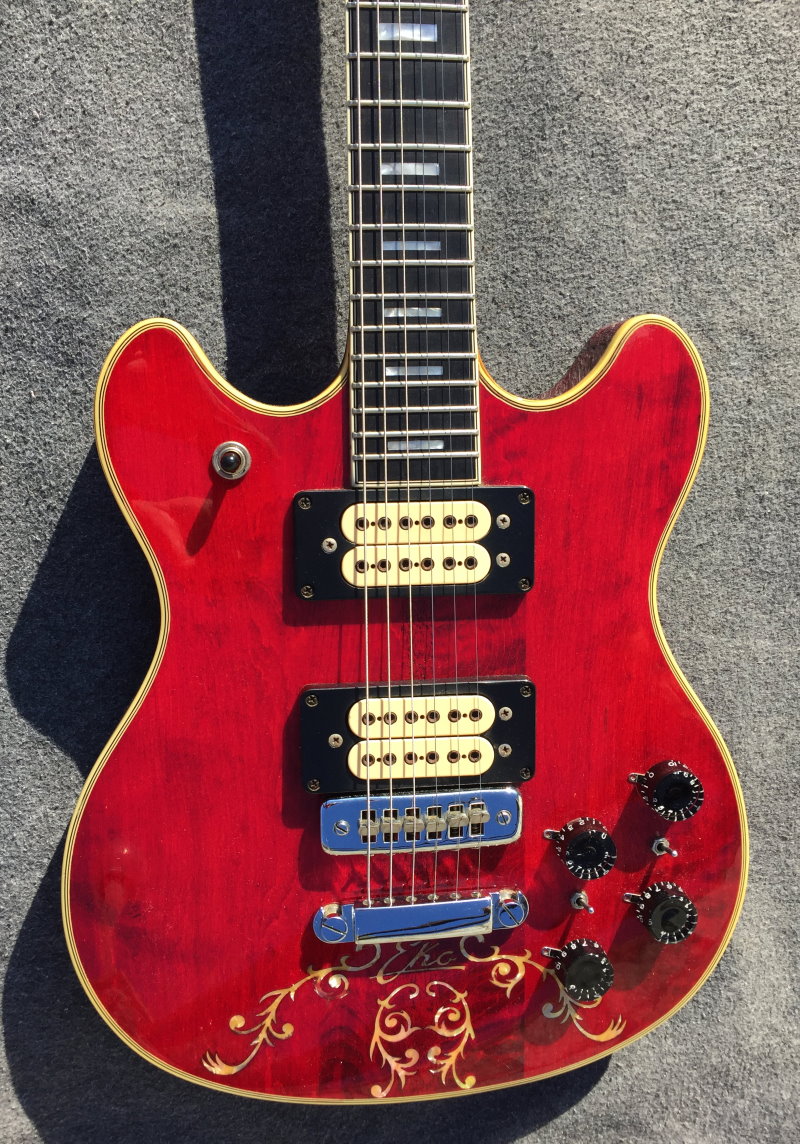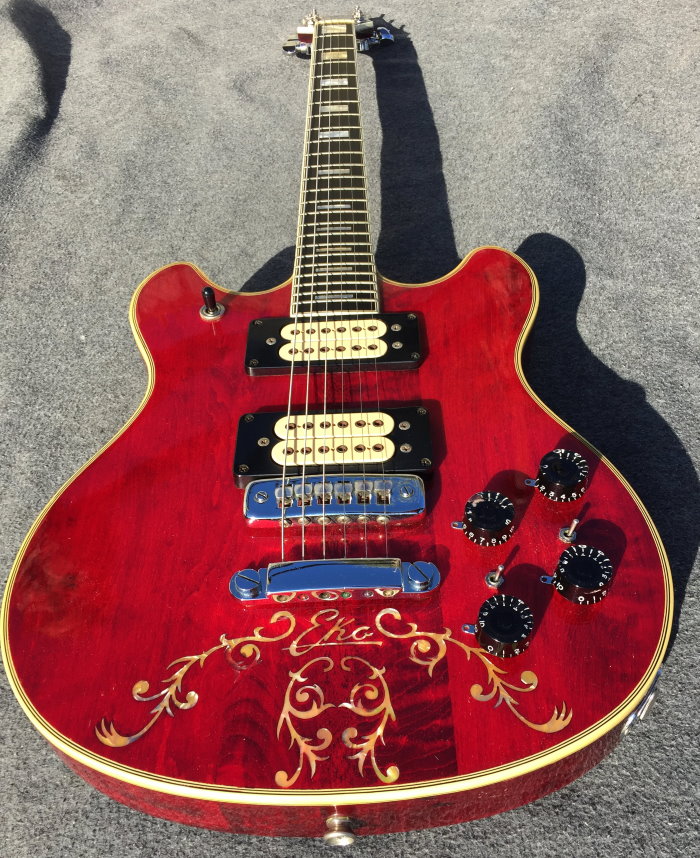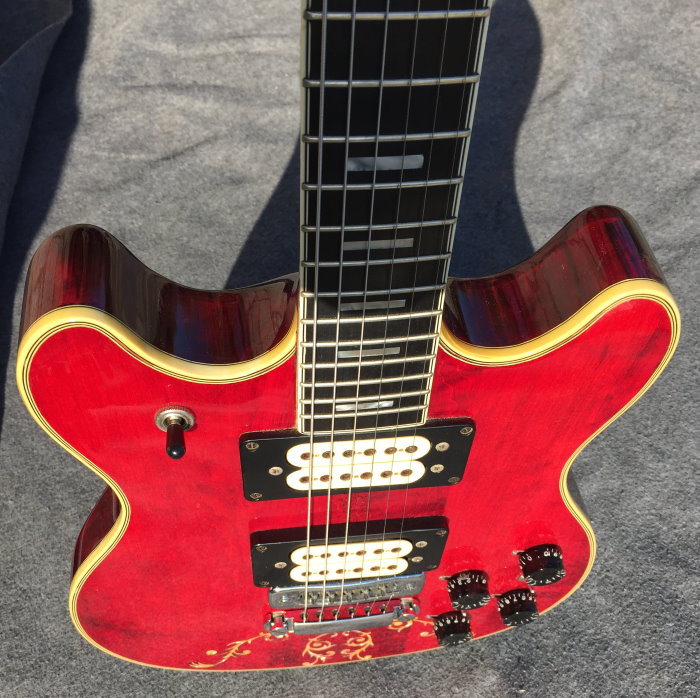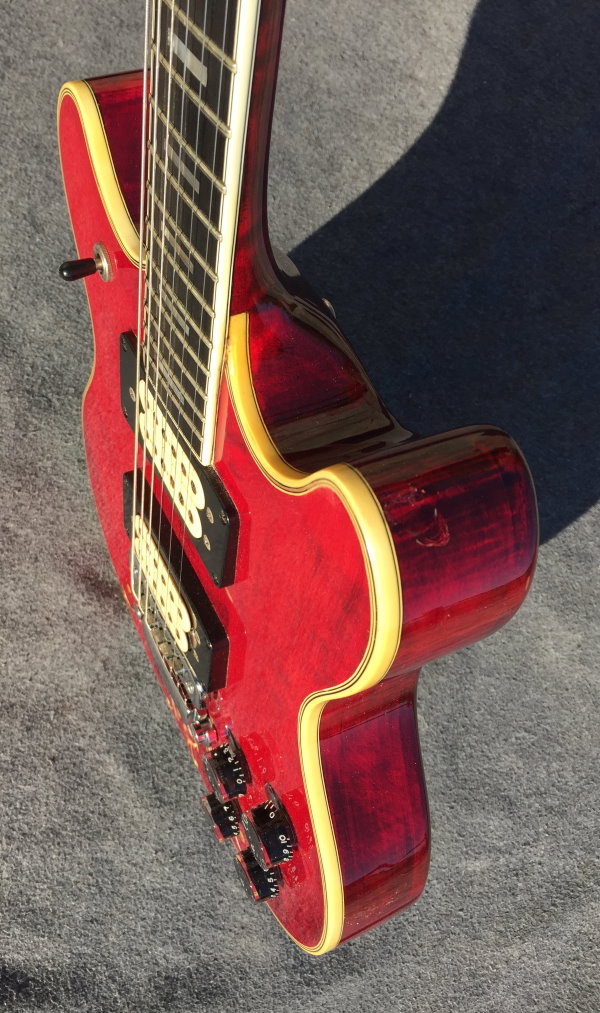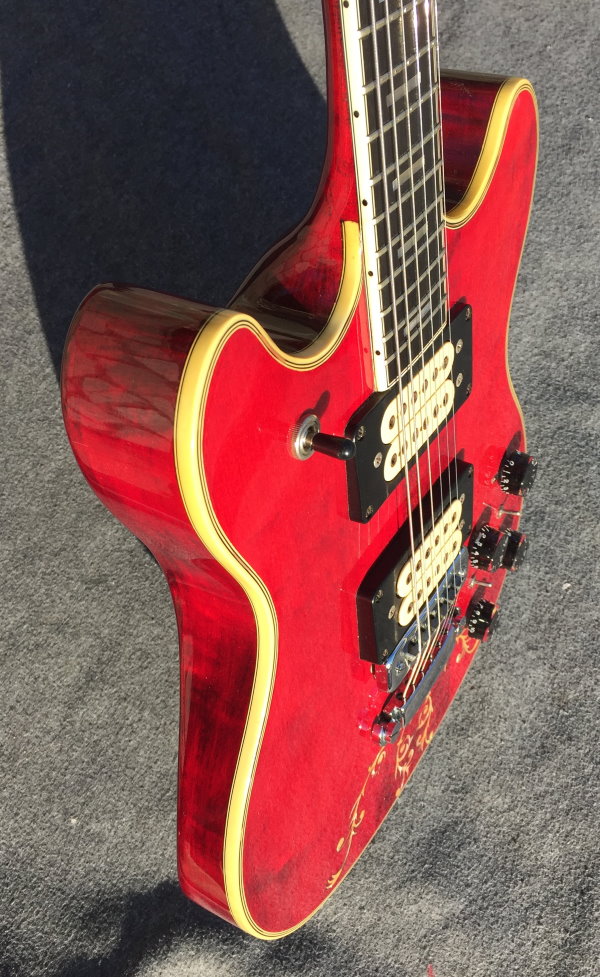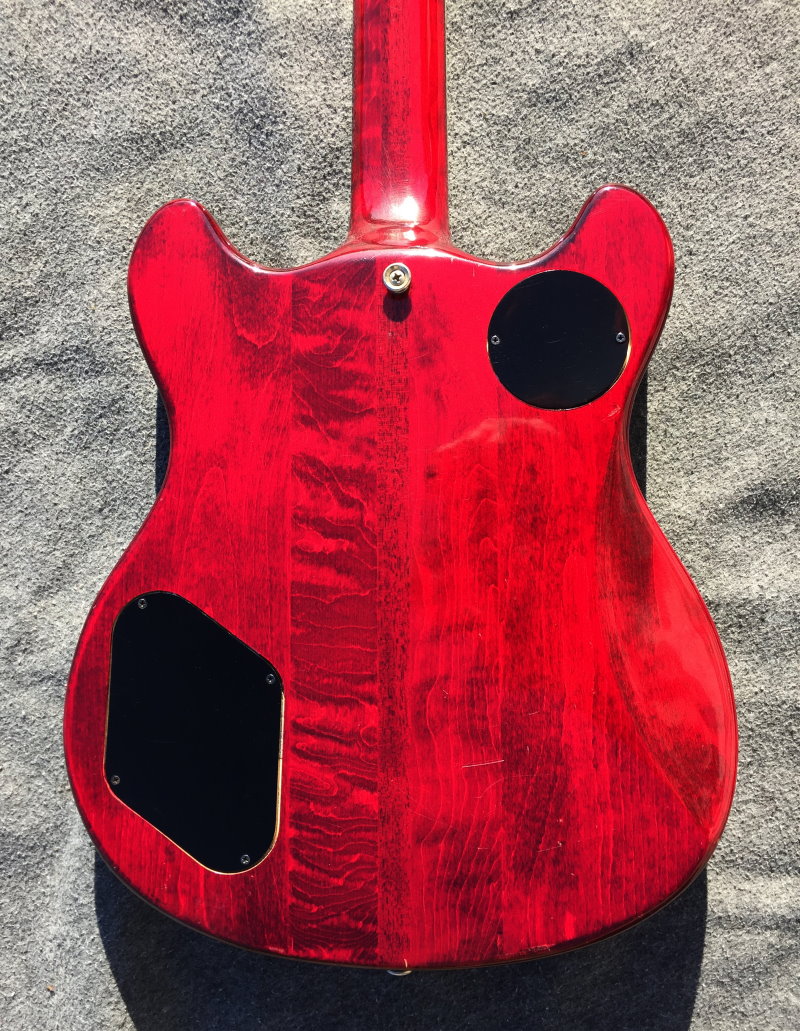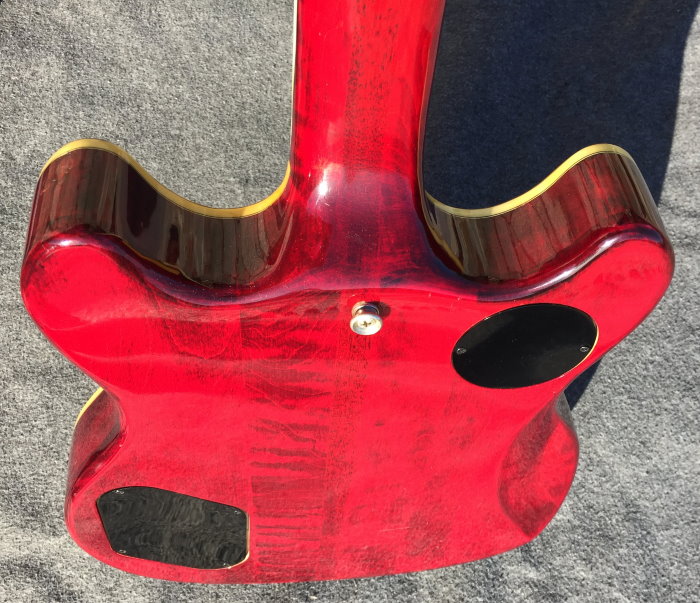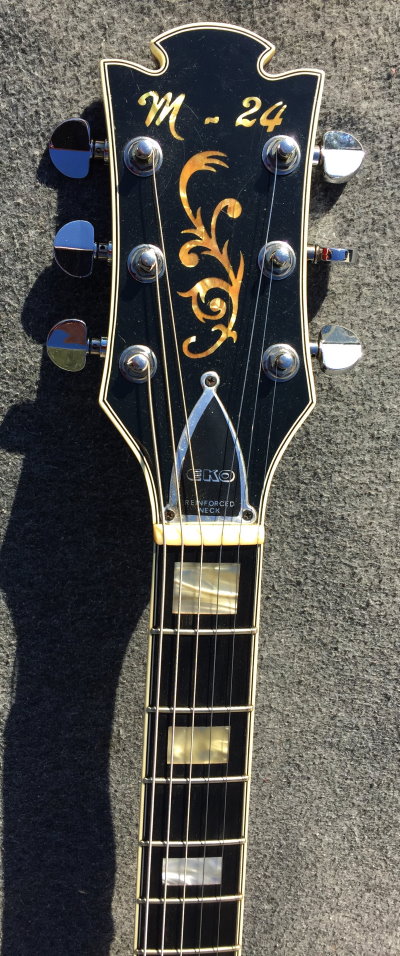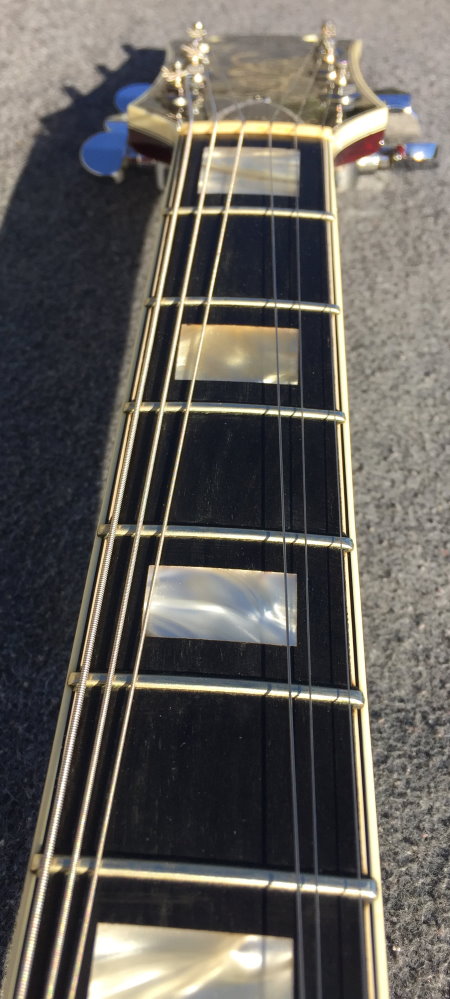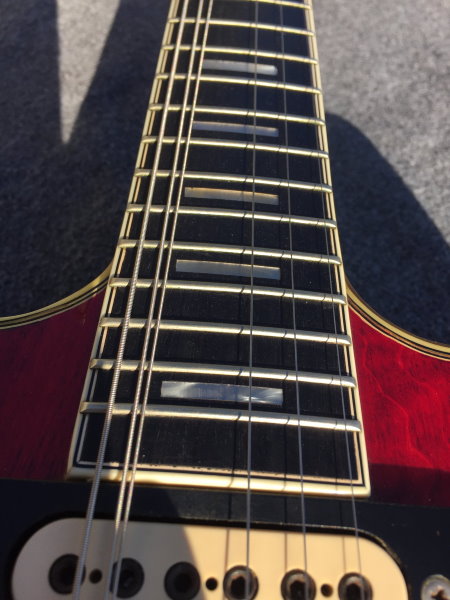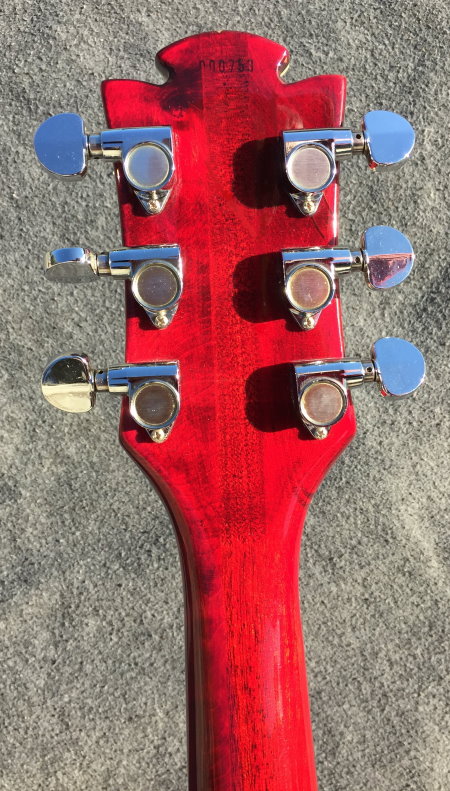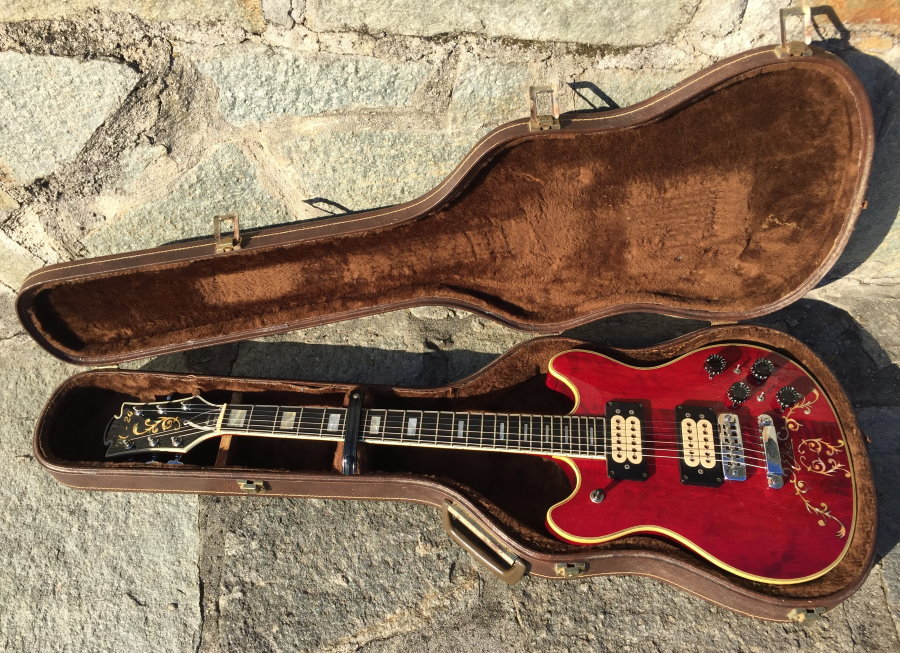 '80s EKO M24 Cherry Red Professional M series, 2 pickups, A rare version with original Eko Pickups Nice conditions, all original, very little wear,a classic some thin invisible line in the polyester. Come with Original Case Code VA62
The final years, the tail blow of an industry that produced quality instruments but was unable to be competitive on the markets. The flagship series was called Unibodies due to the neck / case construction method. The spearhead, the M-24 model, was also distributed by the dealer D'Agostino as a Benchmark series.
Eko guitar from the early 80s, new and complete with original case from the time. Description from the Eko catalog: highly professional guitar, in central monobloc counterplated in three pieces maple / mahogany / maple (thickness 52/68 mm). Fingerboard in selected ebony. High precision mechanics with double friction adjustment. Solid brass bridge with special chrome plating. Microphones: two Special Eko humbucking pickups with two original split switch - one three-position switch - two two-position micro-switches - two knobs for Volume control and two knobs for Tone control. Original case.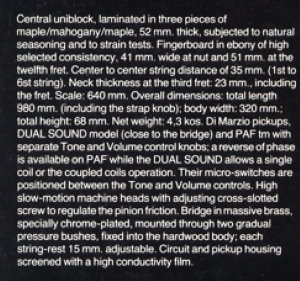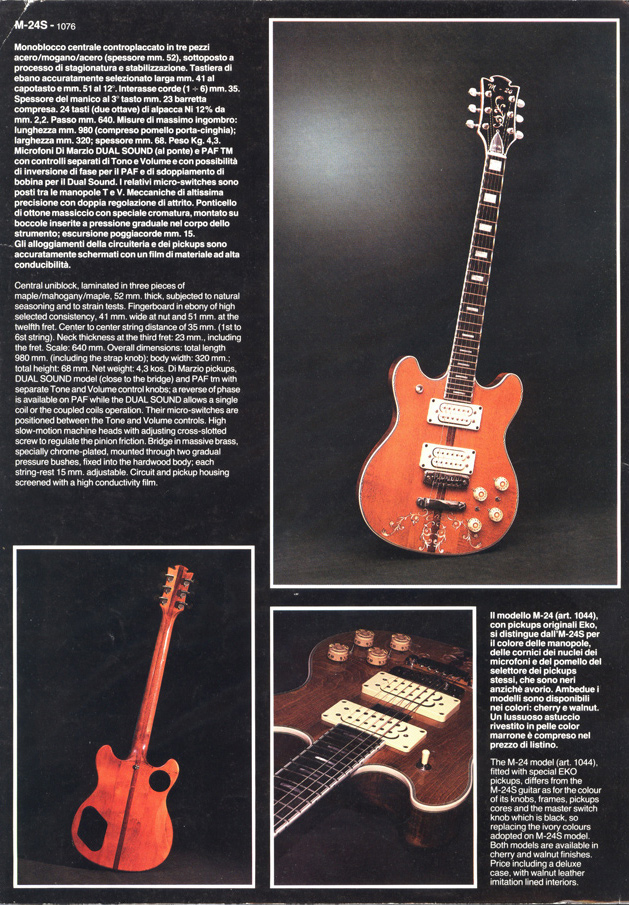 https://www.youtube.com/watch?v=tYGrikfbQto
BANCO DEL MUTUO SOCCORSO (1981) BUONE NOTIZIE

Rodolfo Maltese: chitarra elettricha Eko M24
https://www.youtube.com/results?search_query=Banco+del+Mutuo+Soccorso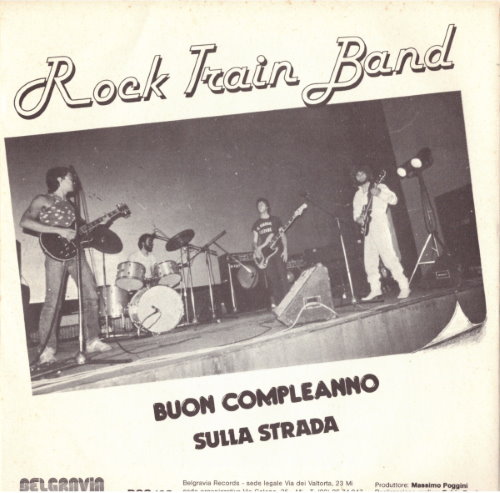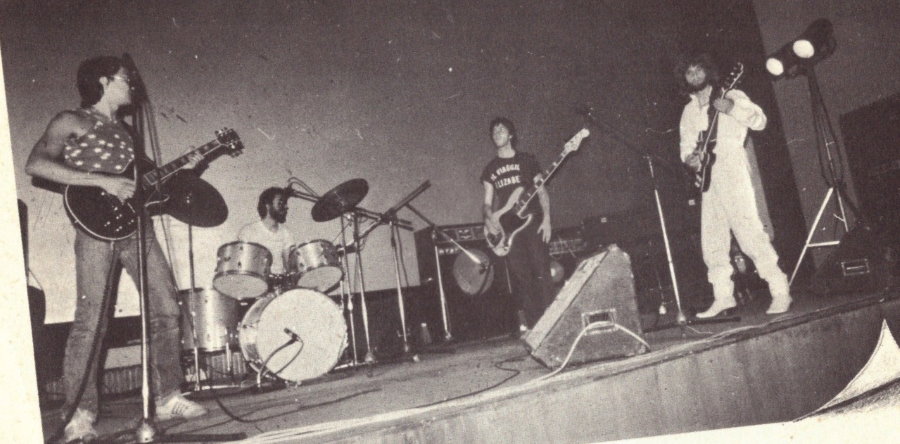 Rock Train Band
https://www.youtube.com/watch?v=BEc2Z3odtaE