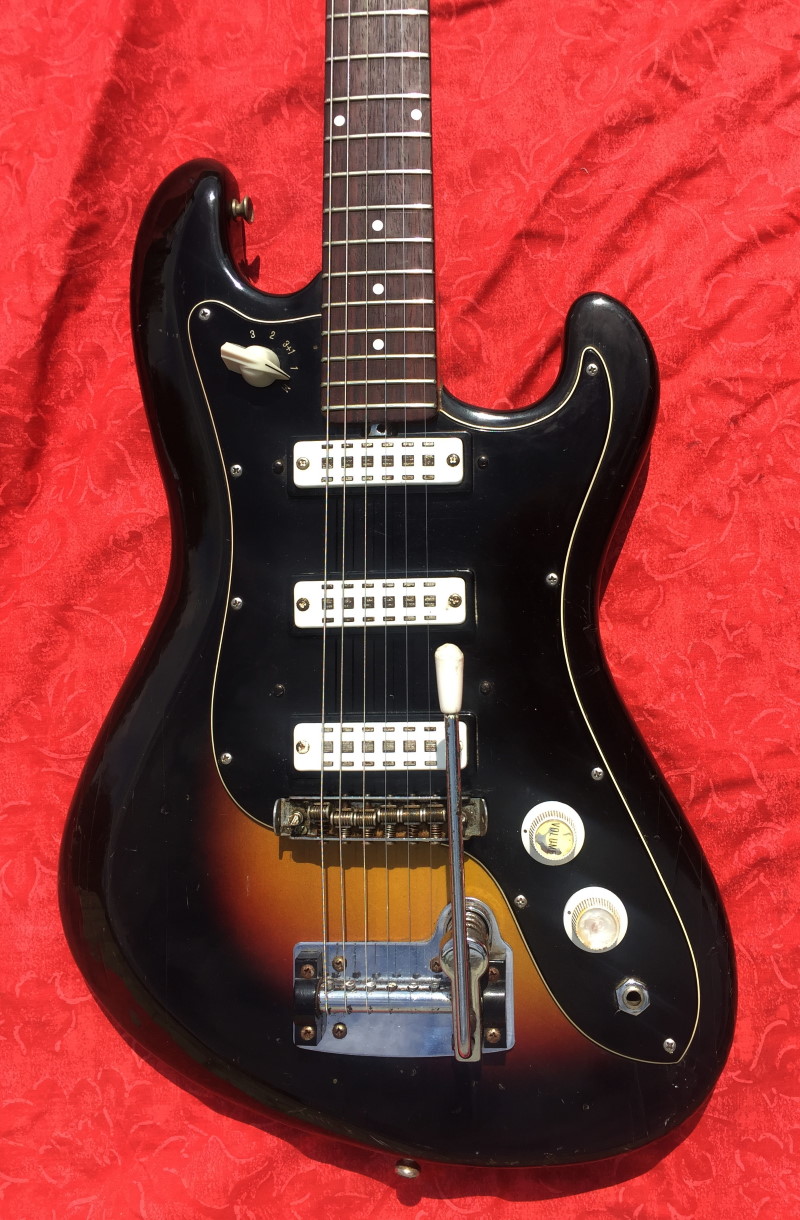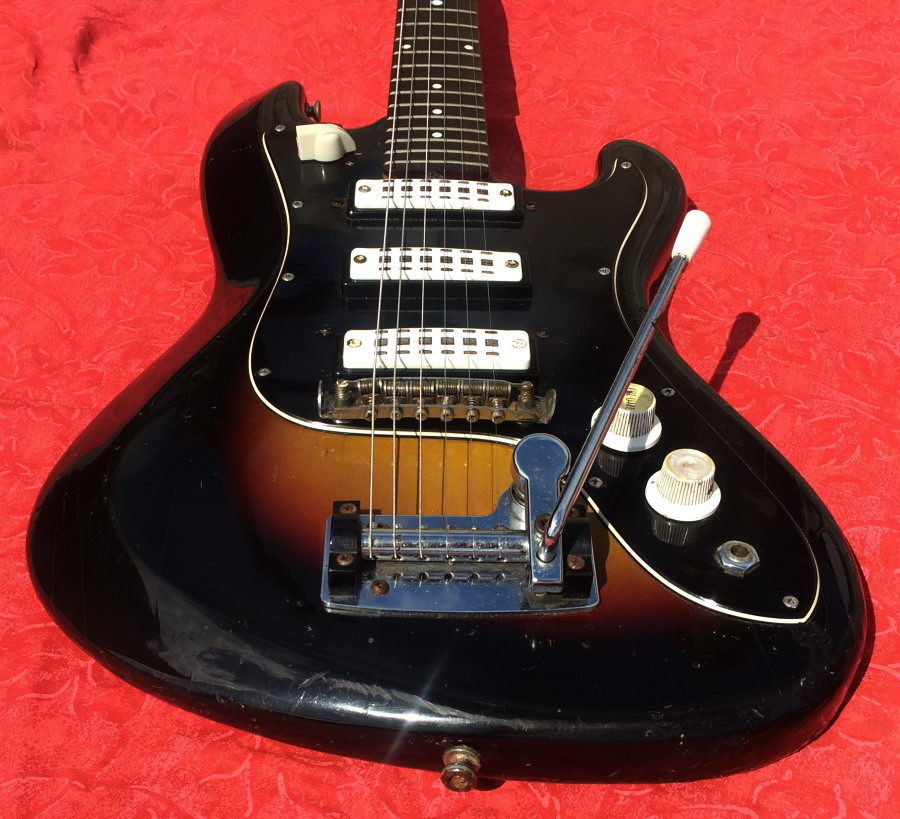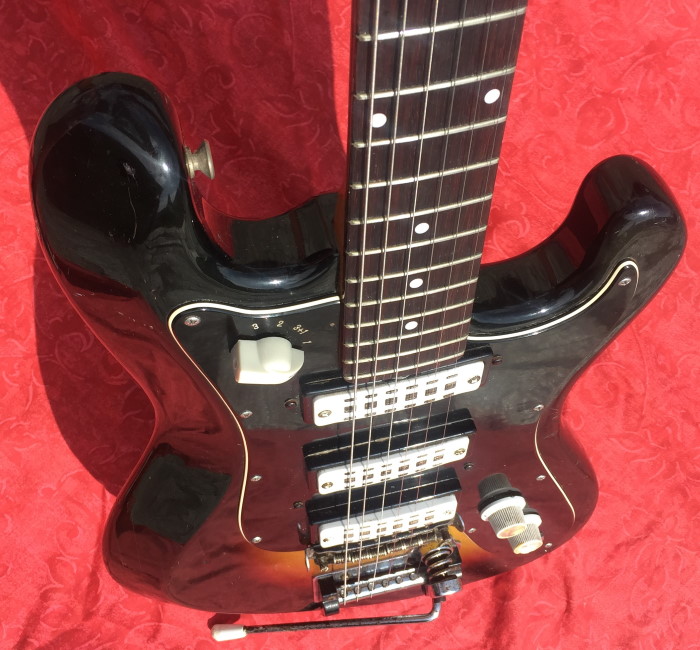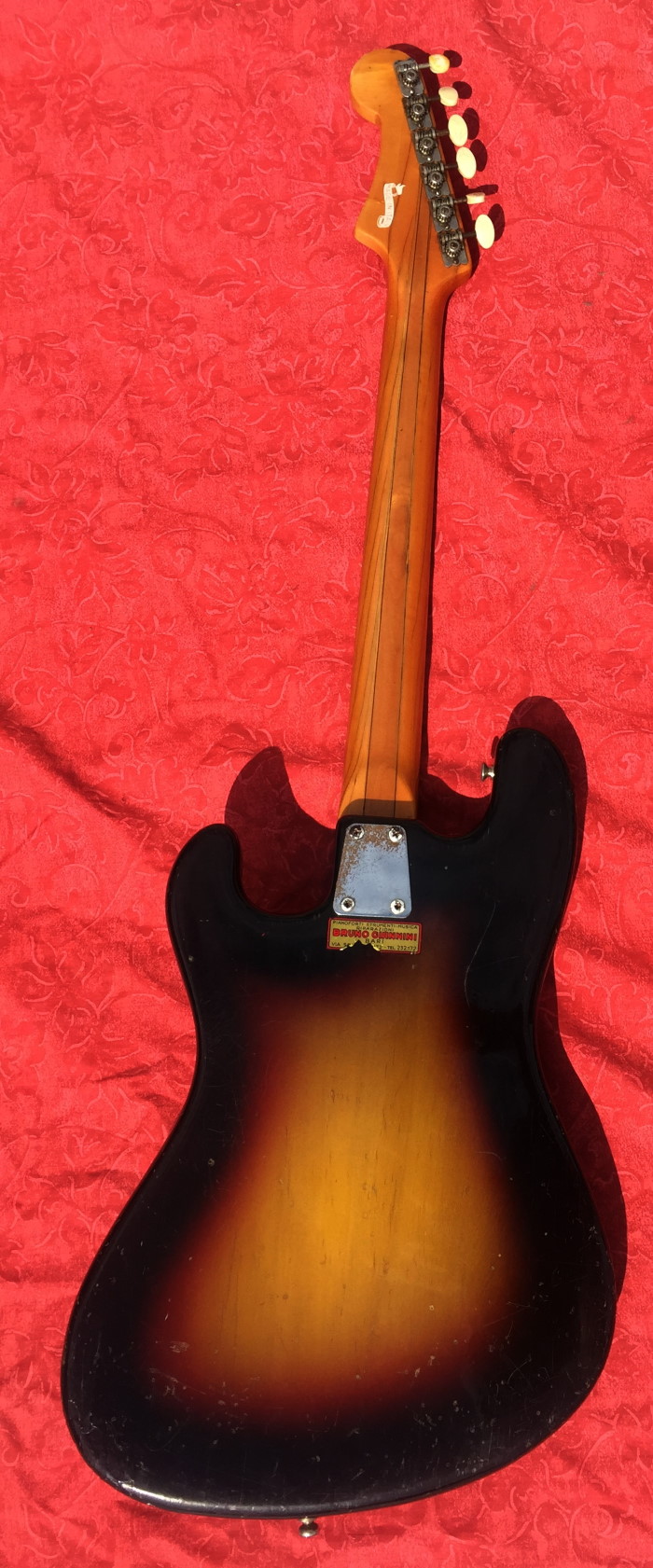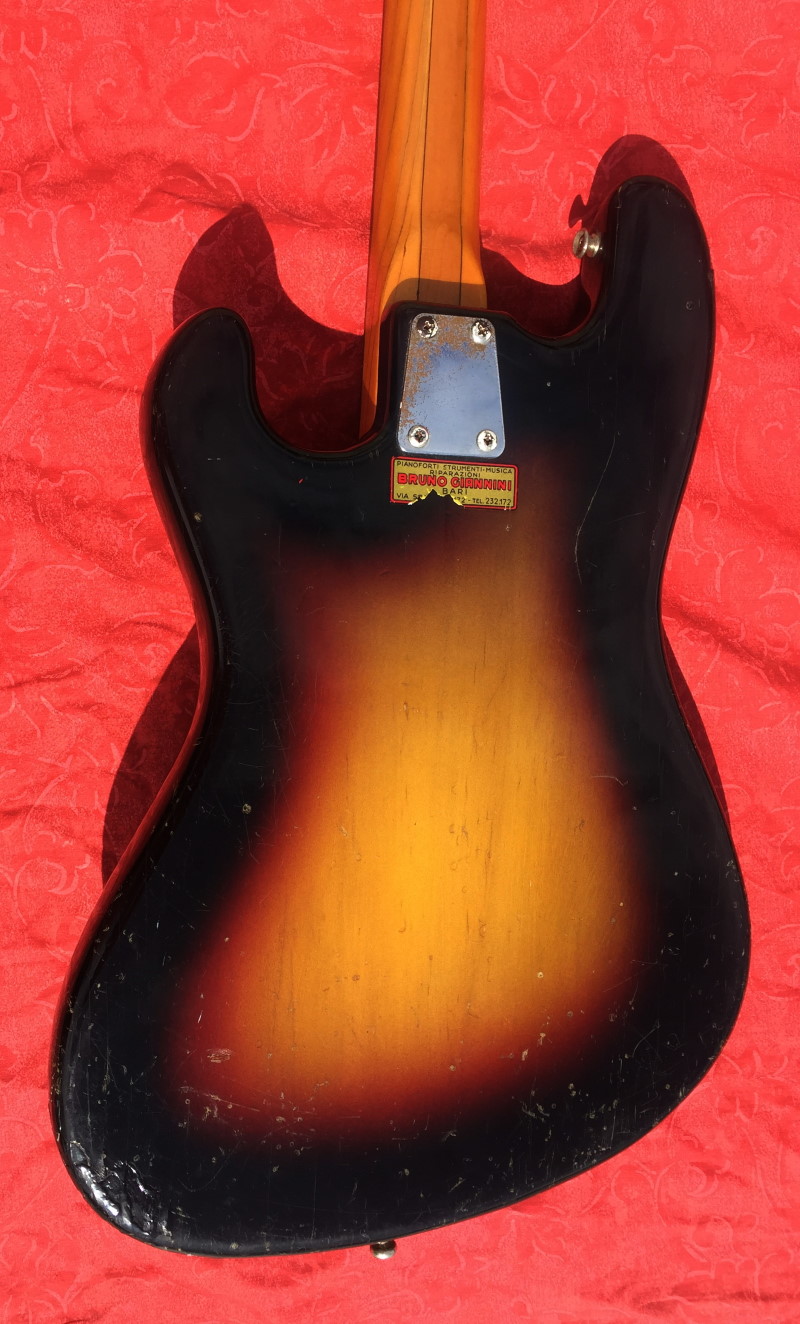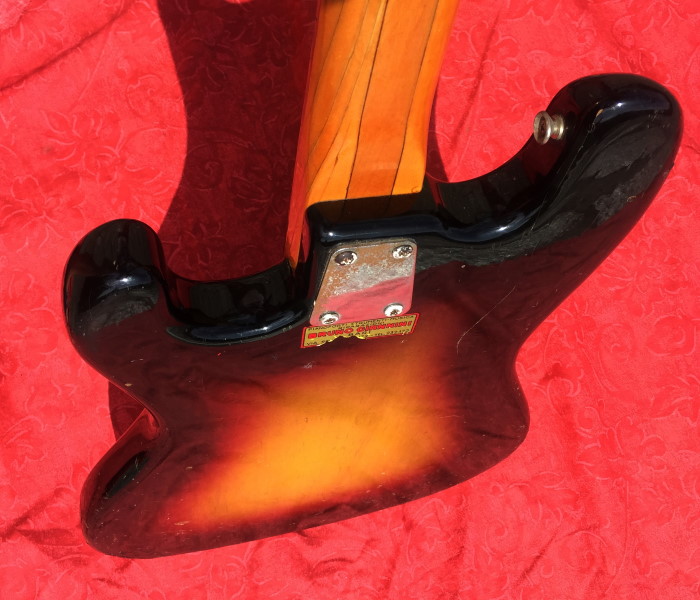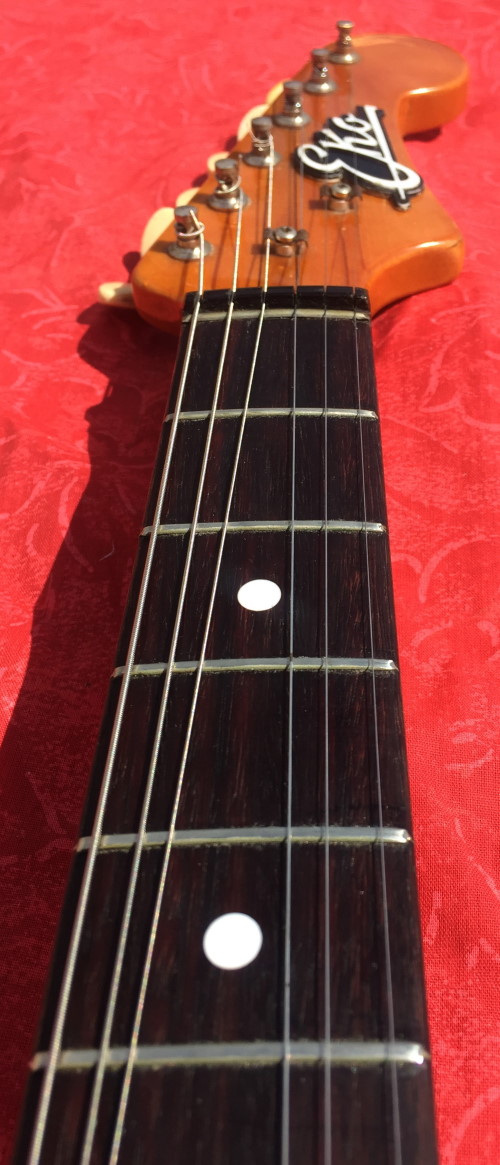 1966 EKO COBRA 3V Model Sunburst, 3 Pickups, Vibrato, VG code VA61
Very cool and versatile guitar from EKO! This is the rarer 3 pickup model of the Cobra. Has a lot of tonal versatility and plays very well with a slim taper neck and low action. Nice fret on rosewood neck. Some ding&dong and crack line in the finish. One tuner restored. Come with Gig Bag.
In 1964 the Cingolani twins finished production on their own and went to work by Eko who was looking for human resources to support his exponential growth. A department was entrusted with the mission of developing a new type of solidbody and managing its piece production. Thus the Eko 600 Cobra and the Lancer appeared at the beginning of 1965.
Cobra is an icon of Eko production, a classic, stratified form that could not be more classical. Entry into the catalog in 1965, this model practically does not come out until the closure of the Eko.
Available in all pick-up combinations from 1 to 4, with vibrato or without, low version, six and twelve strings. The latter in particular was a great success having few alternatives on the market at that price. In 1967 the model born as 600 takes the name of Cobra alongside the elder sister 820 / Condor.
Founded as 850 the Lancer was in fact the luxury model of the Cobra on which the Tri-sonic pick-up, the stereo configuration and finally an active version was experimented.