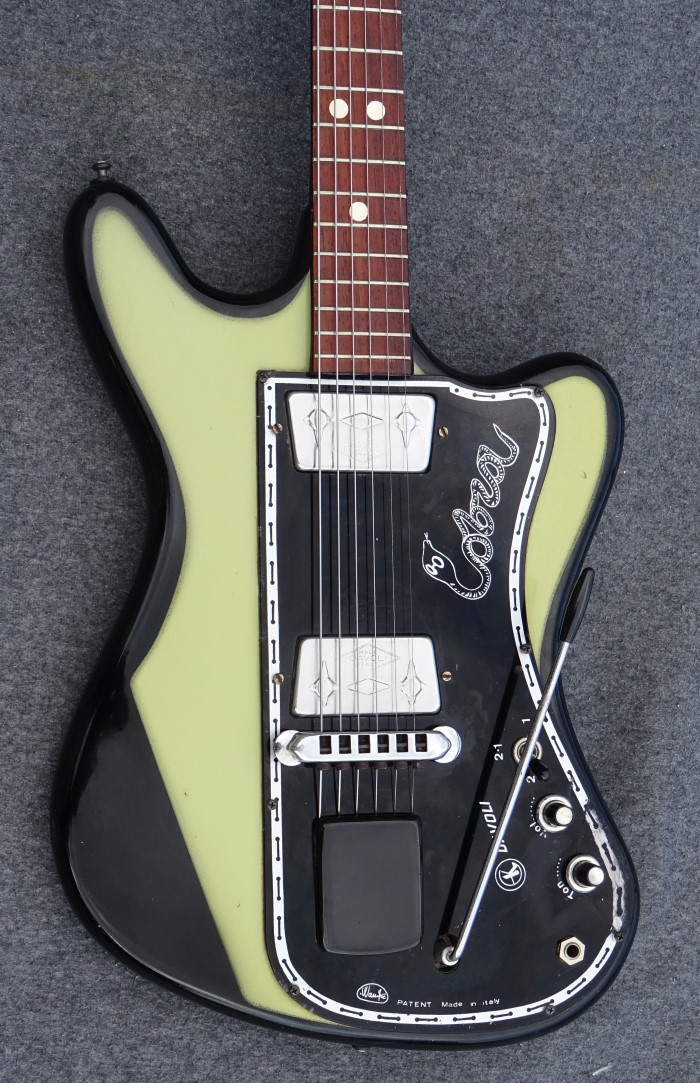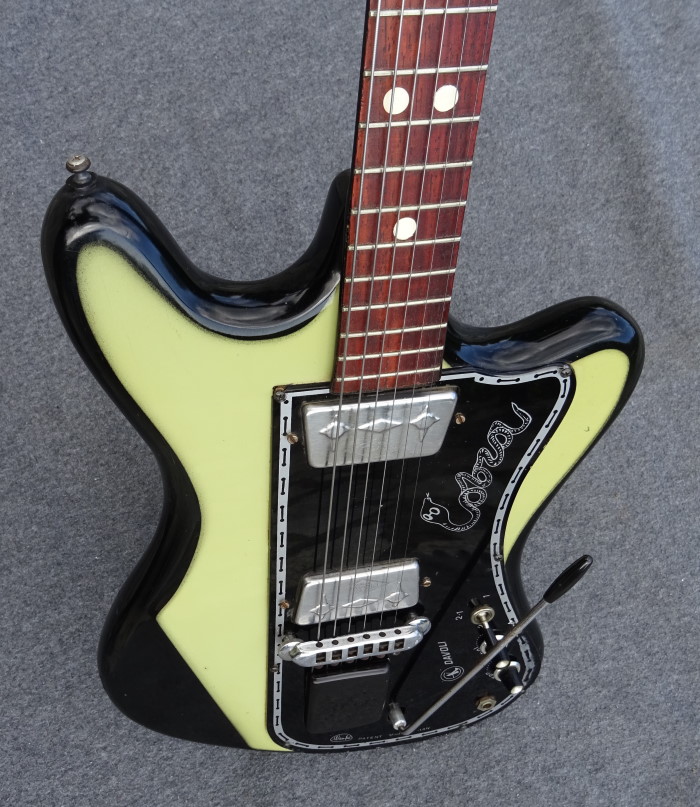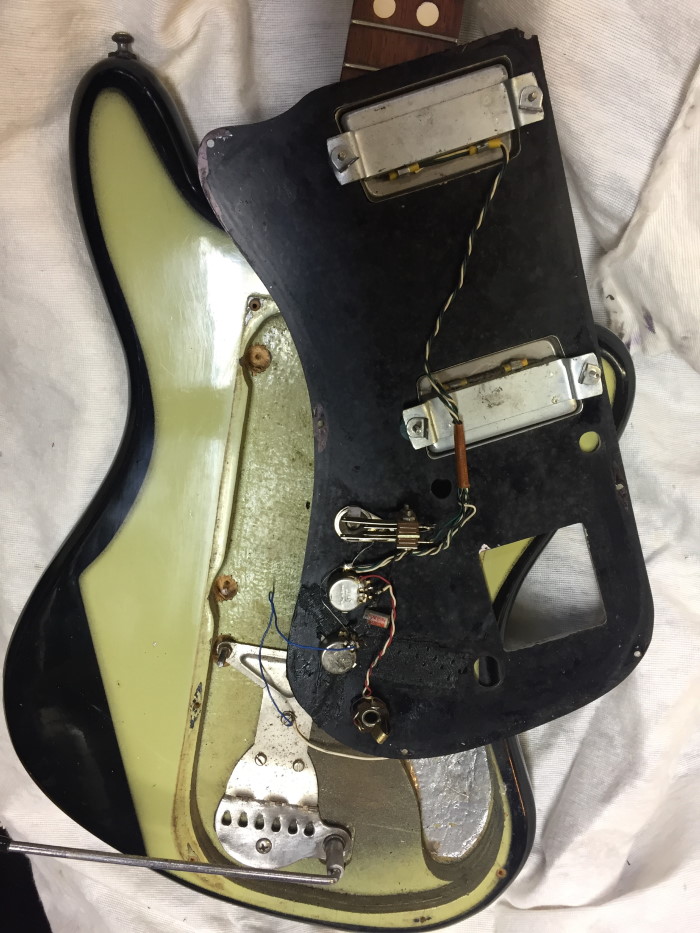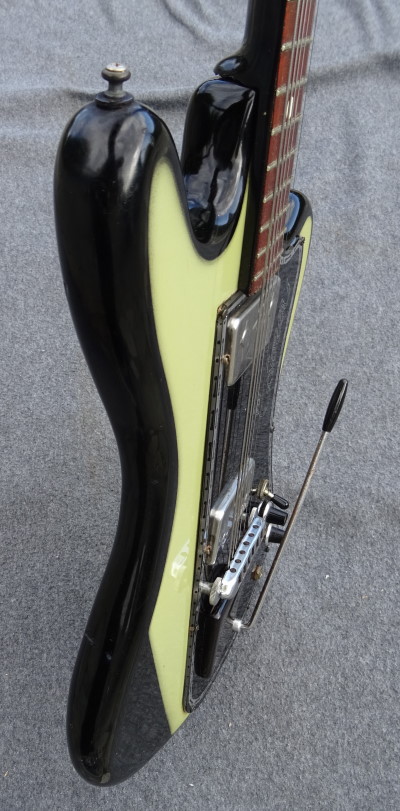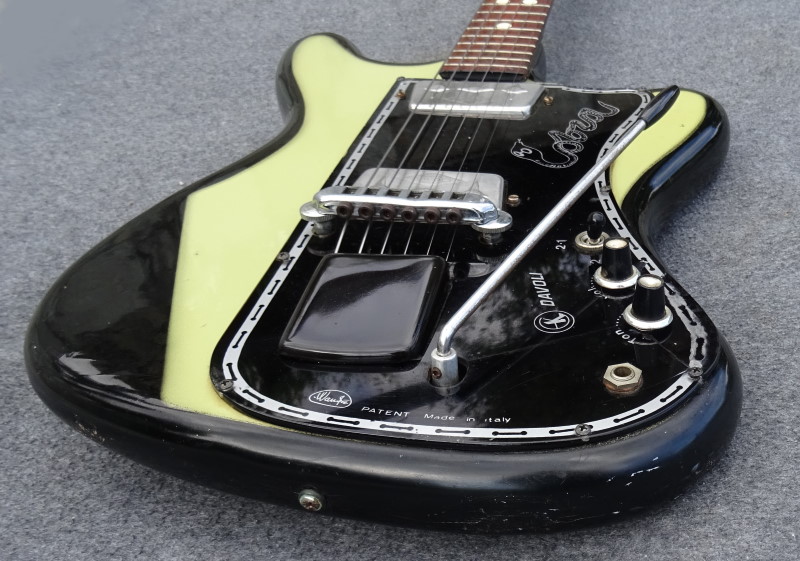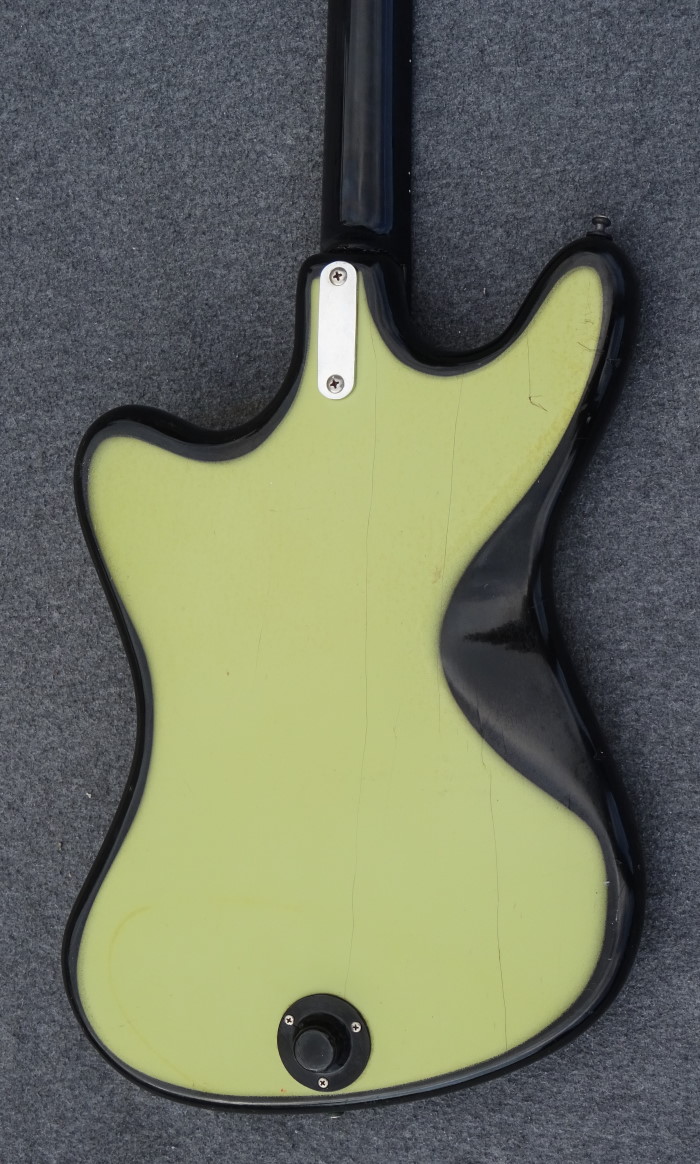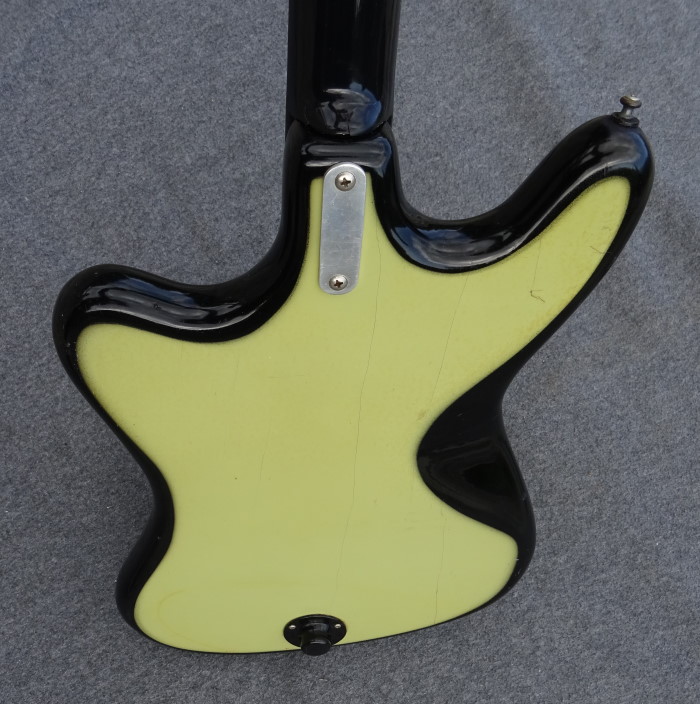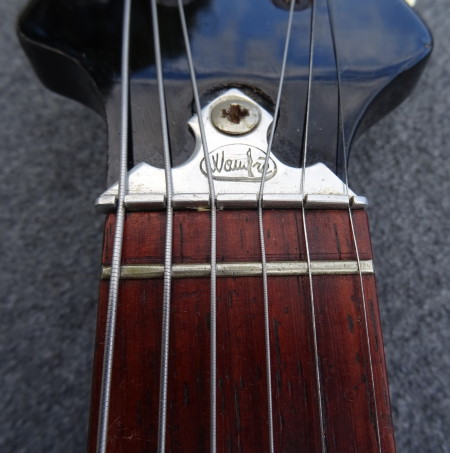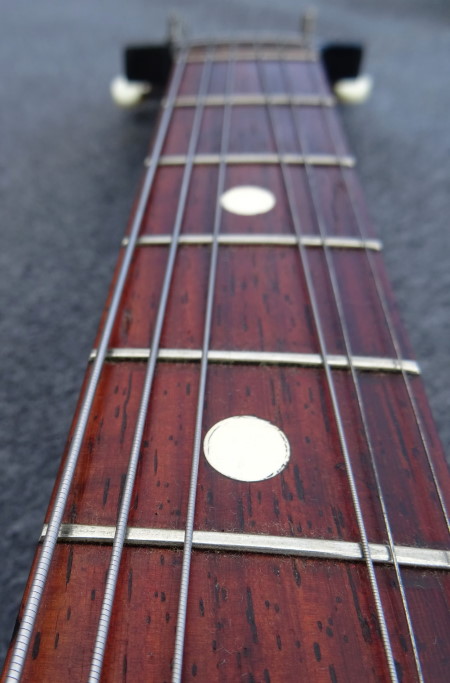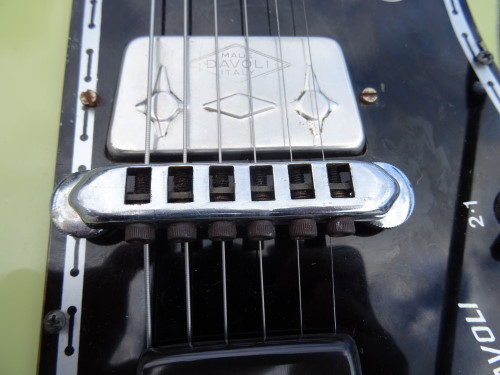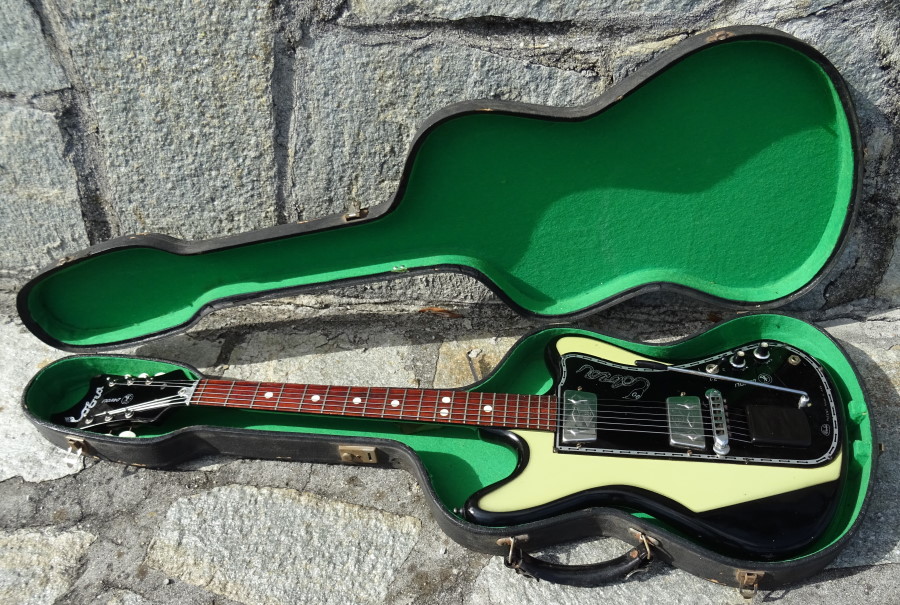 60s' WANDRE Davoli Cobra codeVA54
One of the most famous and most widespread Wandre's guitar. The traditional shape and the fist rate performance made it an everyday guitar to use for gigs and in the studio, with the advantage that could be left in damp taverns with no consequences to the neck because of the use of aluminum. No big innovation in the traditional type of electronics, floating bridge, aluminum neck but not up to the tremolo like in the other solid body of the time. .Laminated body coated in plastic. Two headstocks used for the first version: the beautiful "batman" 3x2 and a 6-in-line fender-like.
Una delle chitarre più note e diffuse di Wandré. La forma tradizionale le ottime prestazioni ne facevano una chitarra da usare quotidianamente per le serate e lo studio. Con il vantaggio di poter essere lasciata nelle cantine umide senza problemi al manico grazie all'utilizzo dell'alluminio. Nessuna grande novità nell'elettronica di tipo tradizionale, ponte sospeso, manico in alluminio che però non arriva fino al vibrato come le altre solidbody dell'epoca.. Corpo in laminato rivestito di plastica. Due palette usate per la prima versione, la bellissima "batman" 3x2 ripresa da una delle prime Hagström a brillantini, e una 6 in linea più fenderiana, inedita e ai limiti dell'artigianalità.
http://www.fetishguitars.com/html/wandre/cobra/index.html
http://www.fetishguitars.com/html/wandre/cobra/cobra2.html
http://www.youtube.com/watch?v=PuYnlaeiicE