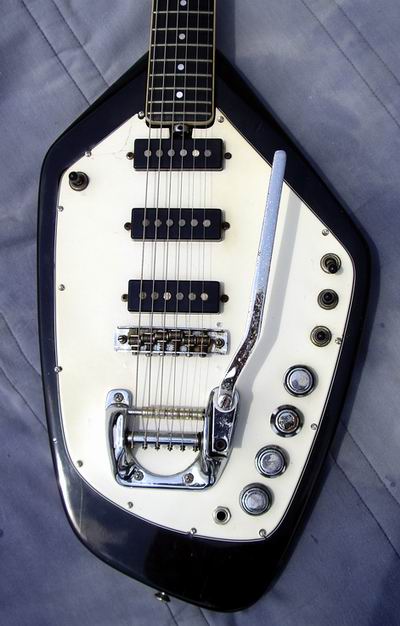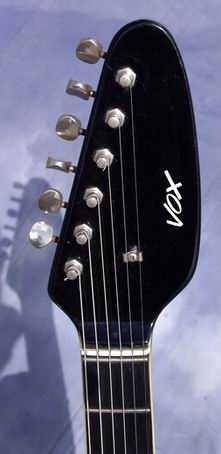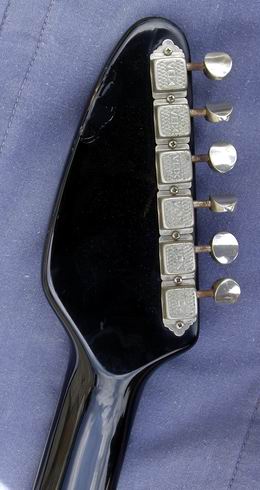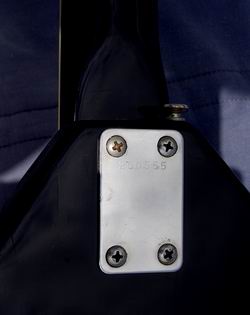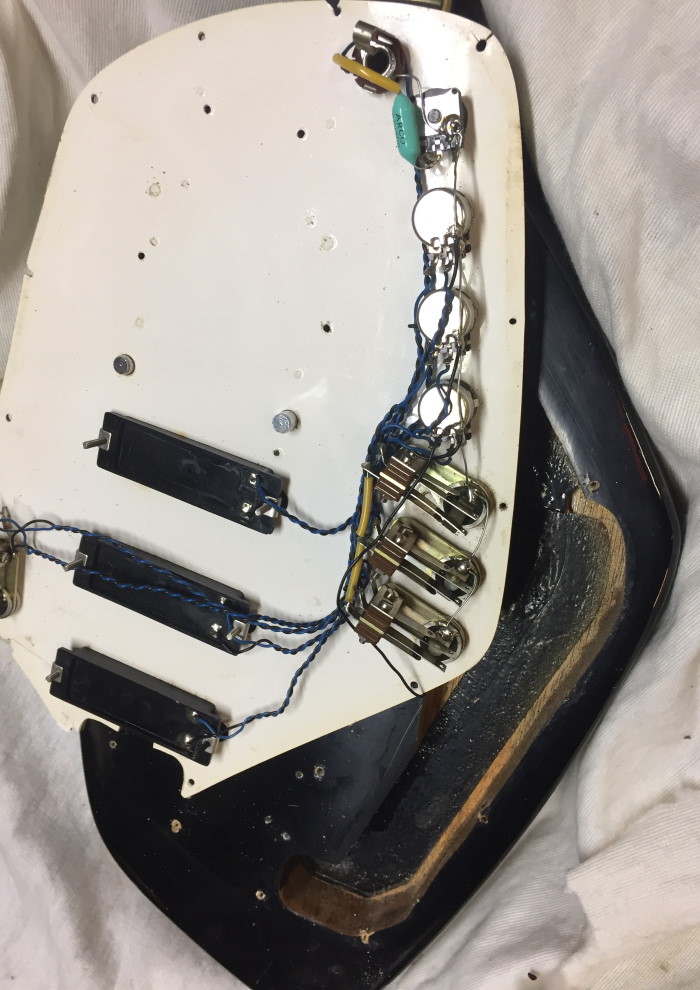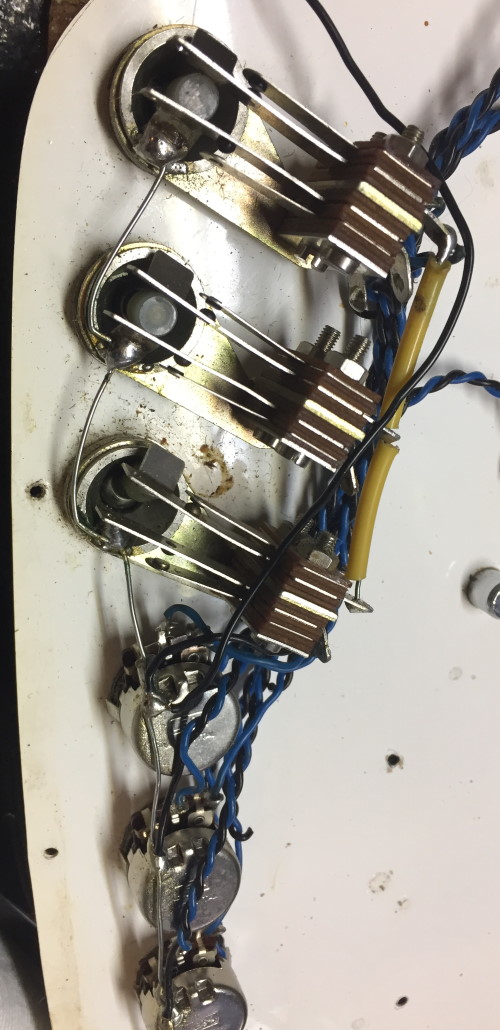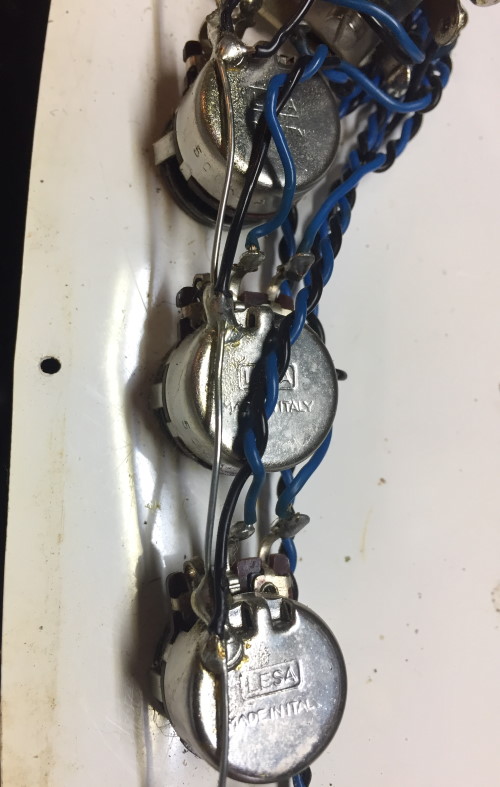 63 VOX PHANTOM VI, Black, EX
60's VOX PHANTOM VI,Black, Rareprototype. I have been collecting this model for many years from one of the old Vox (EKO) Italy worker man in the 60's. He told me it was one of the prototypes made for testing in the Vox laboratories with the 3 single(original)selectors of the 3 pickups, 3 single volumes of the three pickups and a general tone control. All Posts are original by Lesa. Everything works very well. The original pickguard tends to tighten some screws they have pulled, but it's all as seen in the picture, acceptable in its entirety.
In 1962 Vox introduced the pentagonal Vox Phantom guitar, originally made in England but soon after made by EKO of Italy. Phil "Fang" Volk of Paul Revere & the Raiders played a Phantom IV bass (which for some reason was eventually retrofitted with a Fender neck). It was followed a year later by the teardrop-shaped Mark VI, the prototype of which was made specifically for Brian Jones of The Rolling Stones, using a Fender Stratocaster bridge.
http://www.youtube.com/watch?v=Nkp7cjy-8mU
http://www.youtube.com/watch?v=AvgbaETK578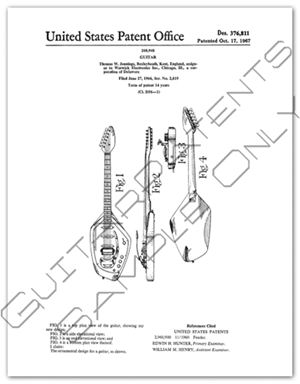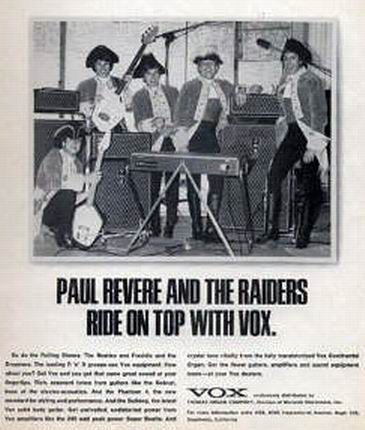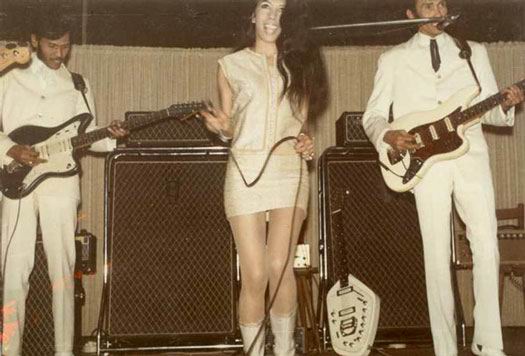 TIELMAN 1966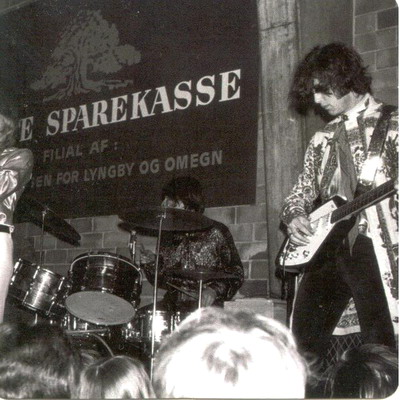 The Yardbirds April 15, 1967, Holtehallen, Holte, Denmark,
Photo Courtesy of Jørgen Angel. Jimmy Page plays VOX Phantom XII