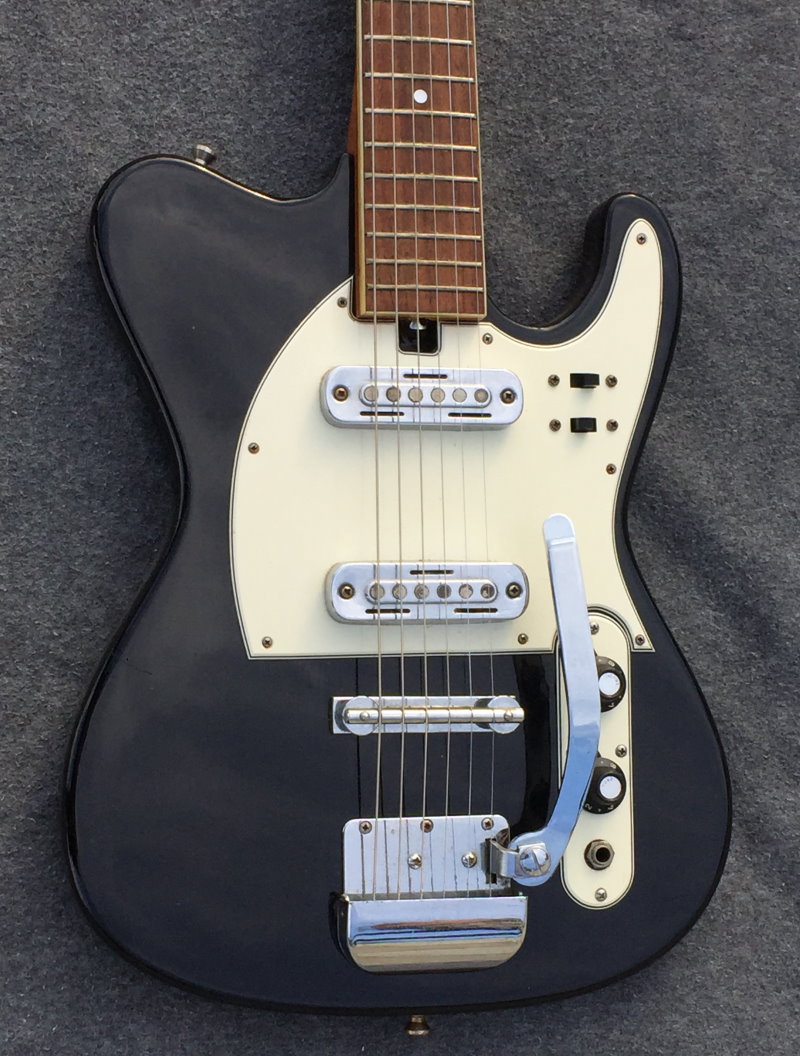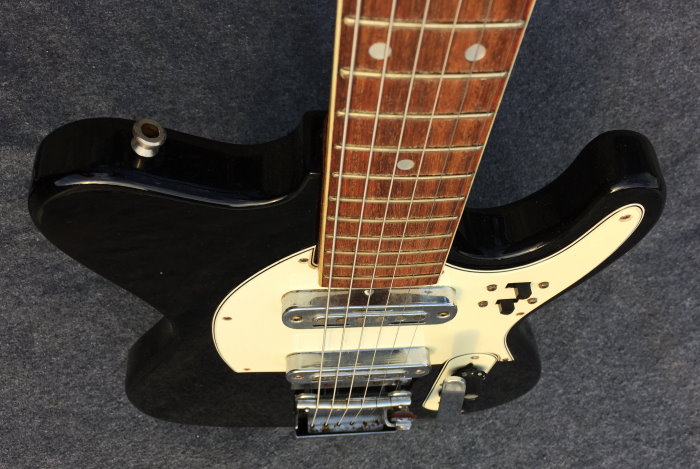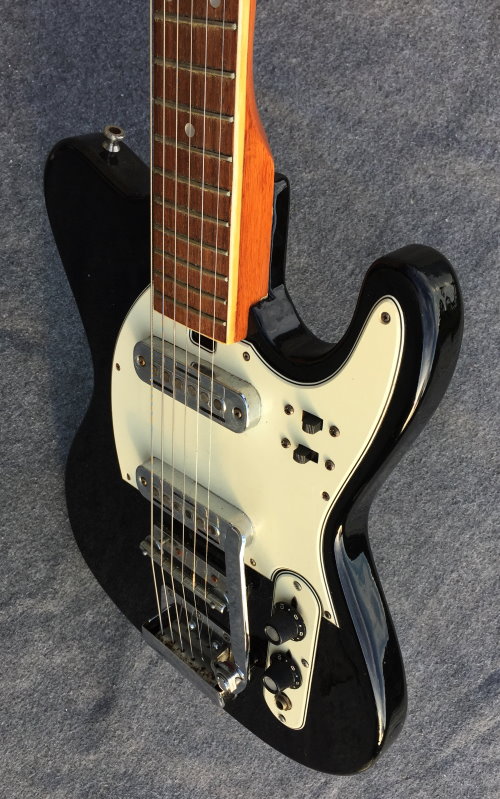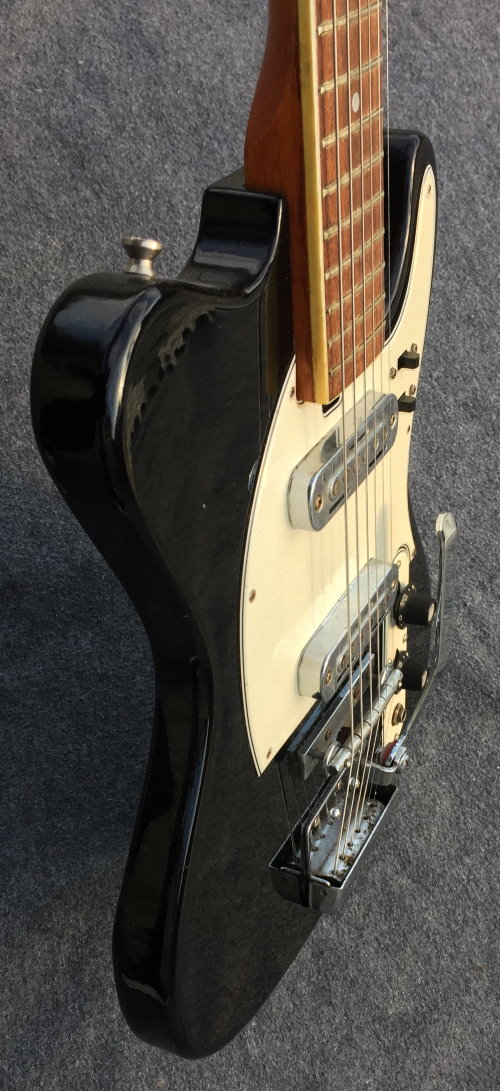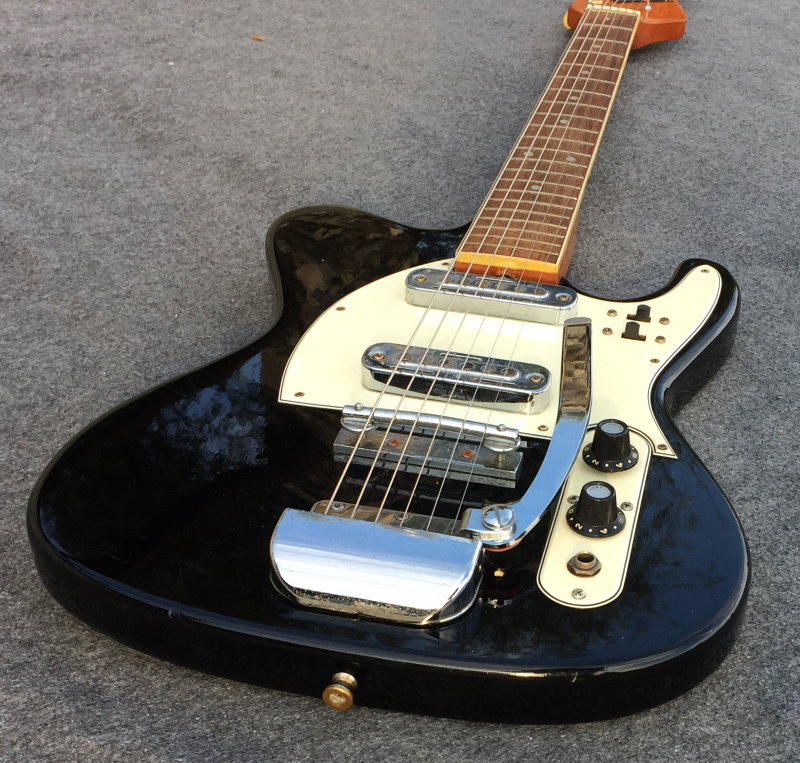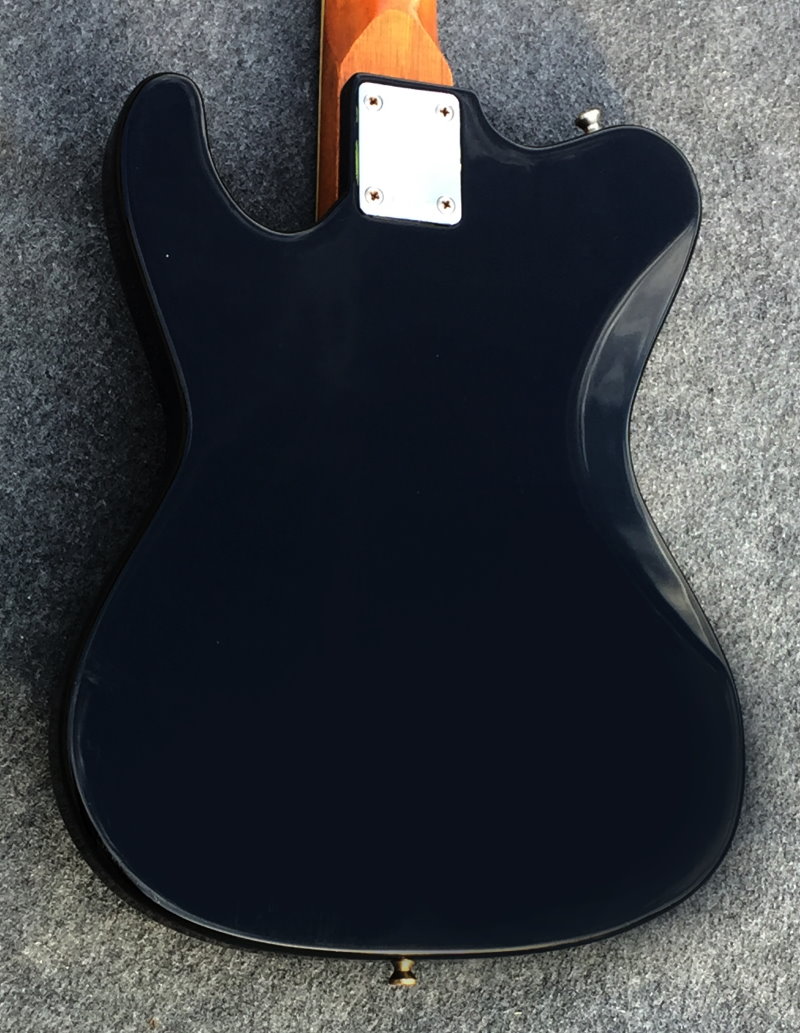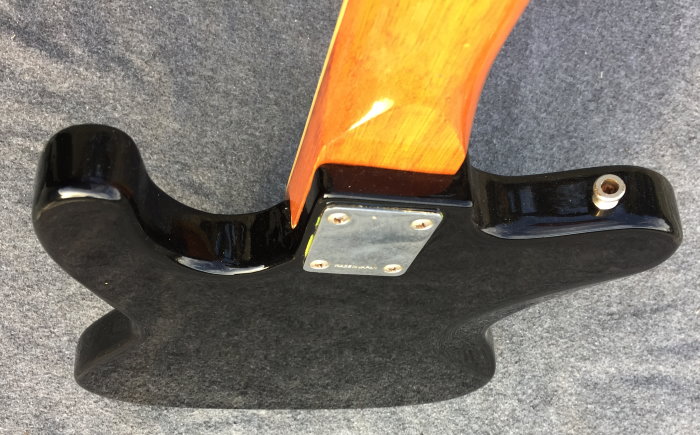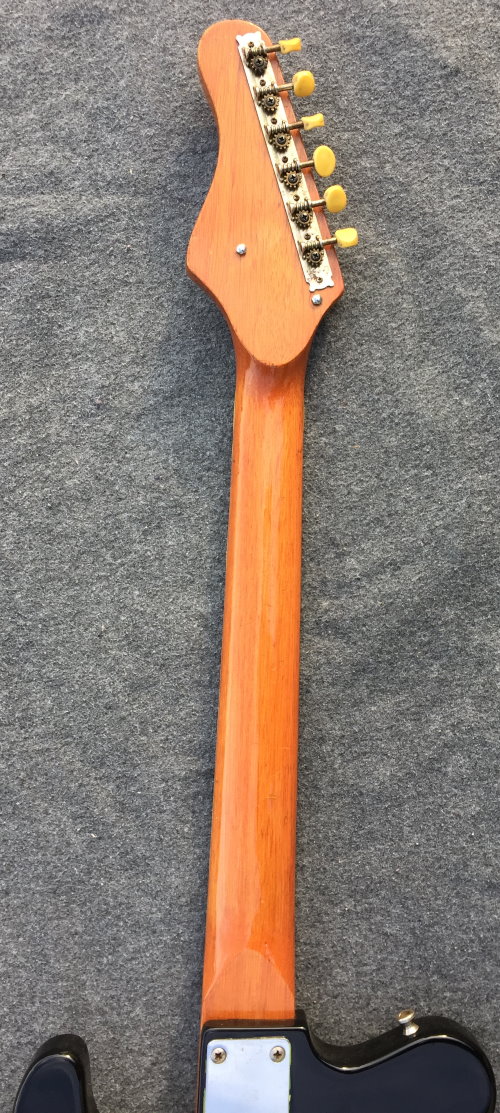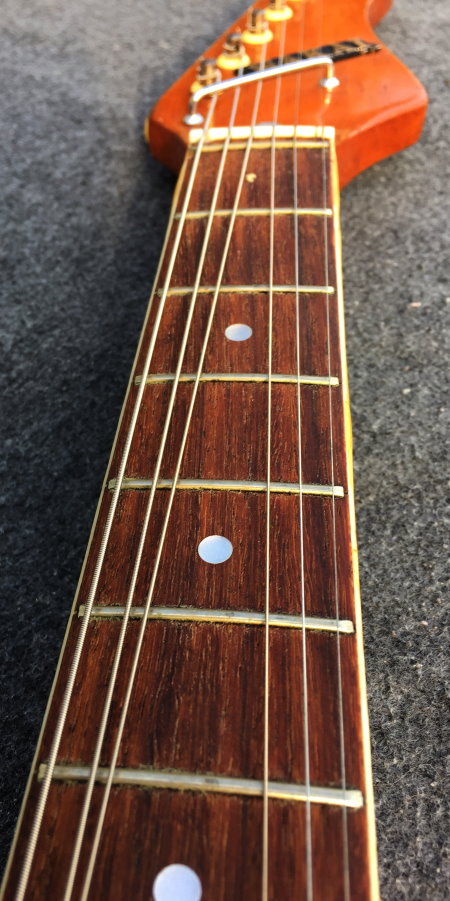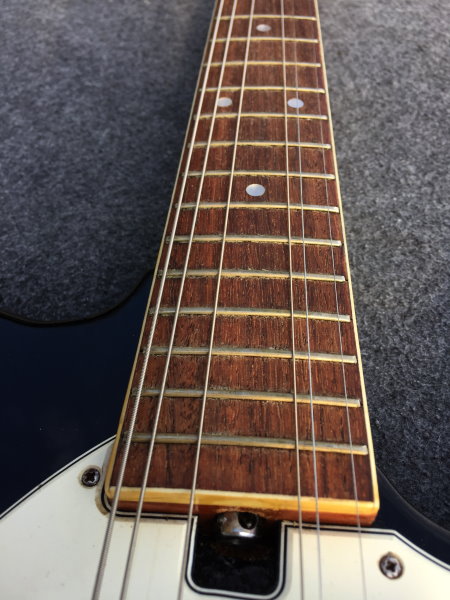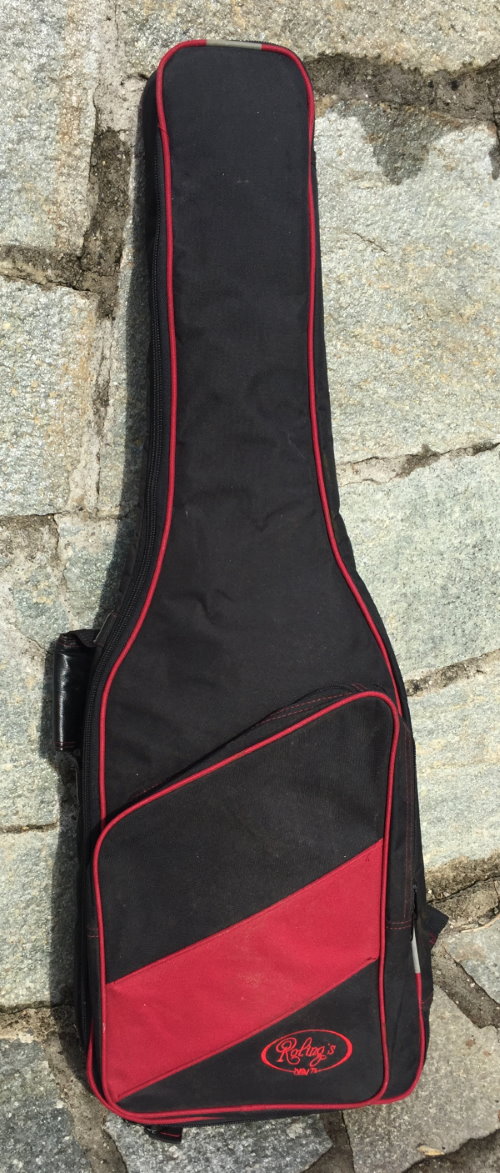 60's SAKAI/TEISKO Tele Model, Vibrato, Black, code VA26
Telecaster style guitar made in Japan in the 1960's. Plays and sounds very good. Everything works well. Very low wear lacquer checking and a few dings. Hardware good. The neck is straight and low action with frets very good ready to play. Tuners work fine. No dirt or crackle in the hardware. Switches control on/off of their respective pickup. Truss rod functions well and neck is straigh. the body and neck weigh very little and as such it makes the instrument very manageable. Pickups have a great single coil tone. Comes with very good Gig Bag Case. For shipping I make a super packaging!
Sakai started building guitars in the early 60's, this model can be most closely dated to the late 60's, but despite Sakai being a major japanese brand/manufacturer, much less is known compared to Teisco or Kawai.