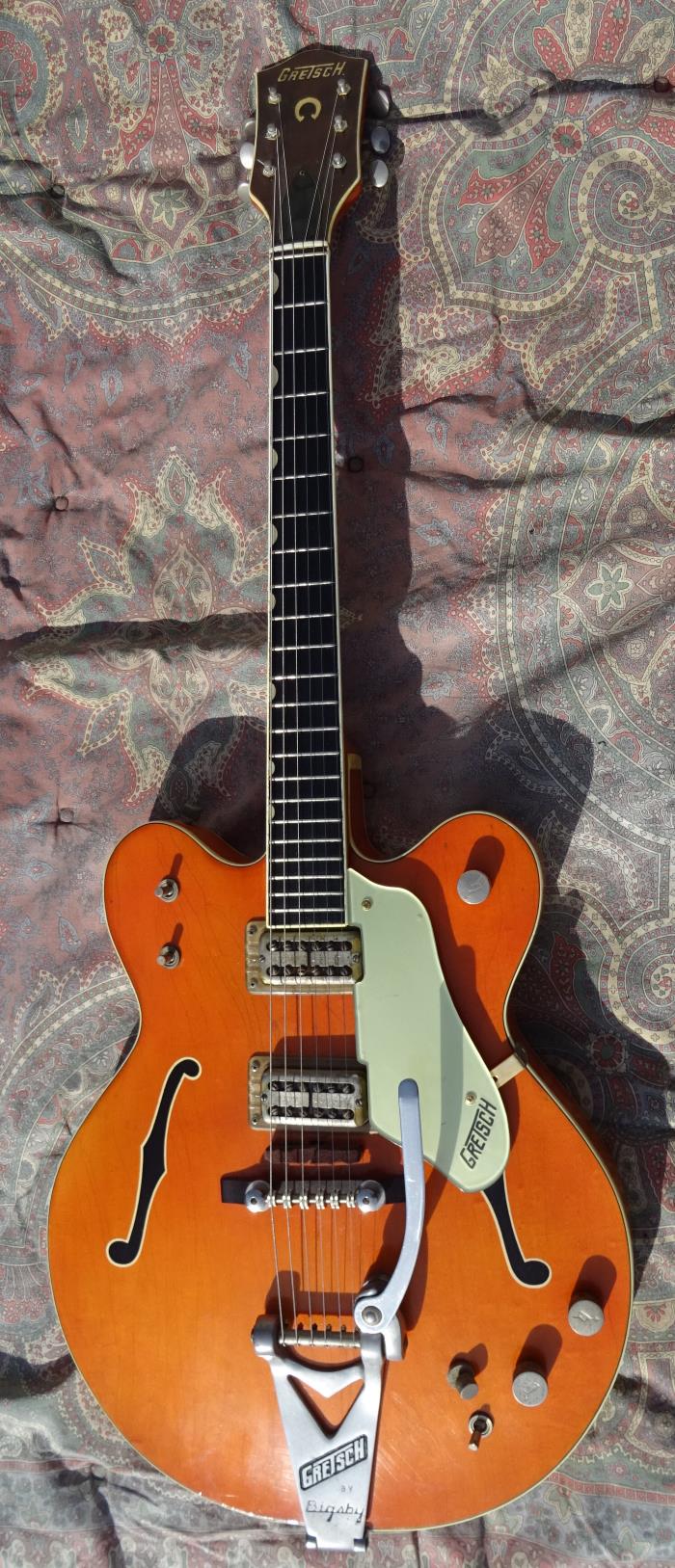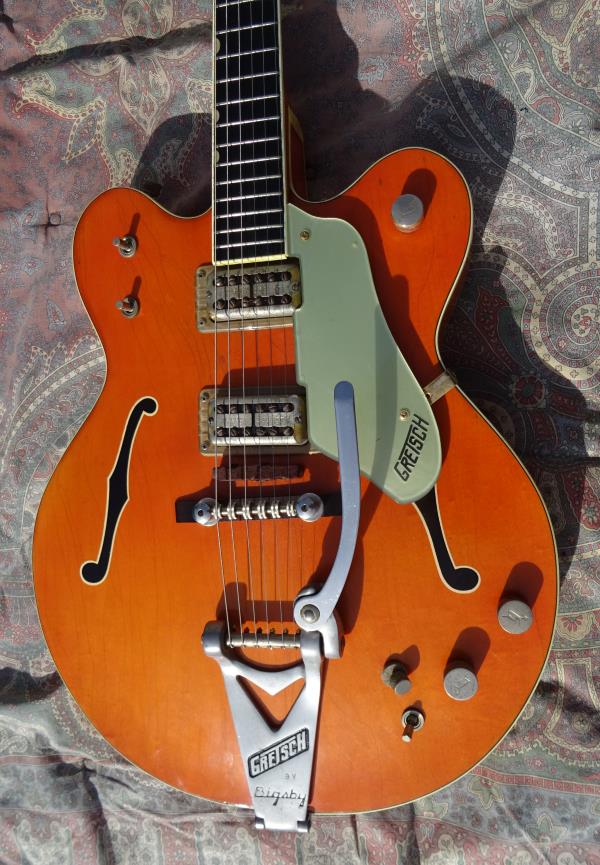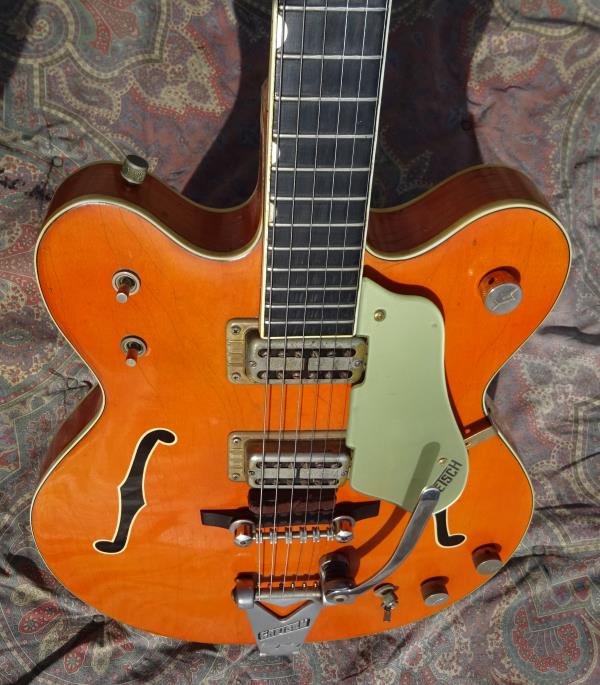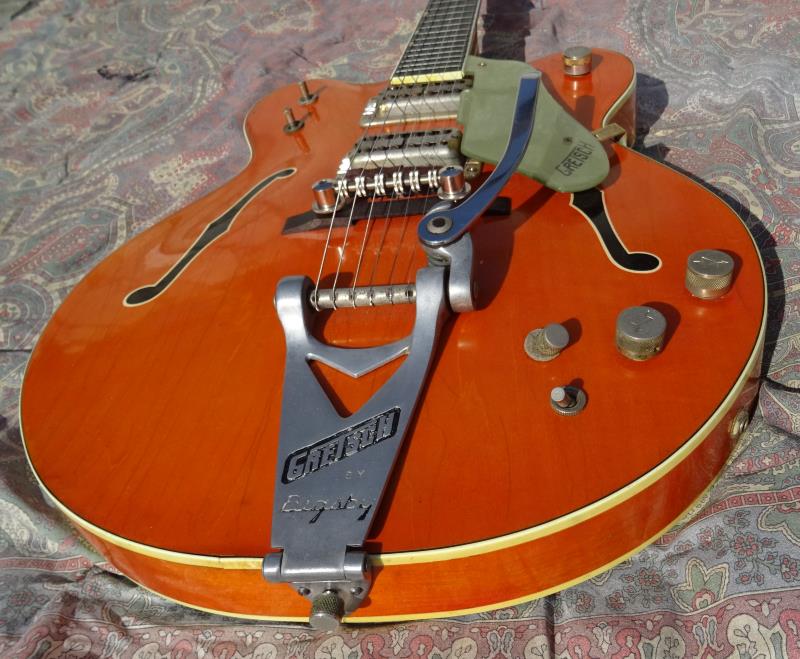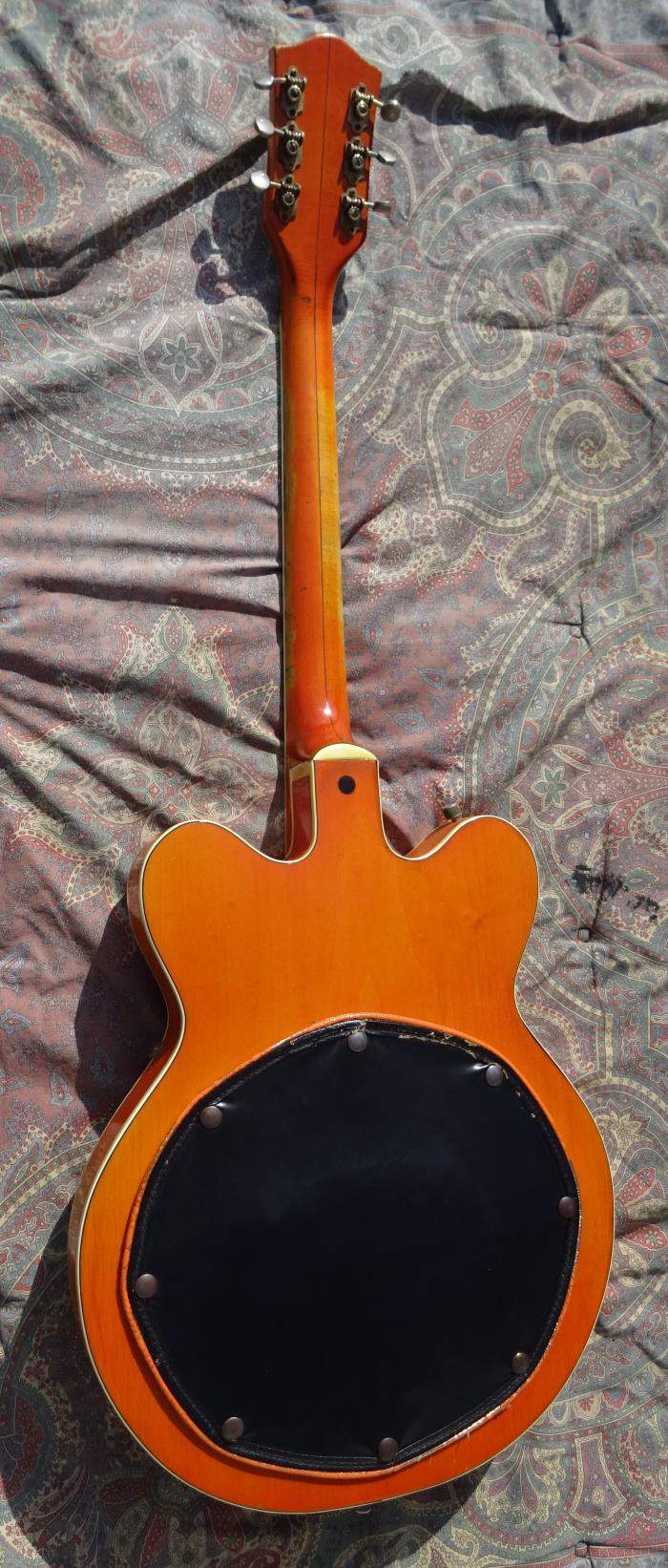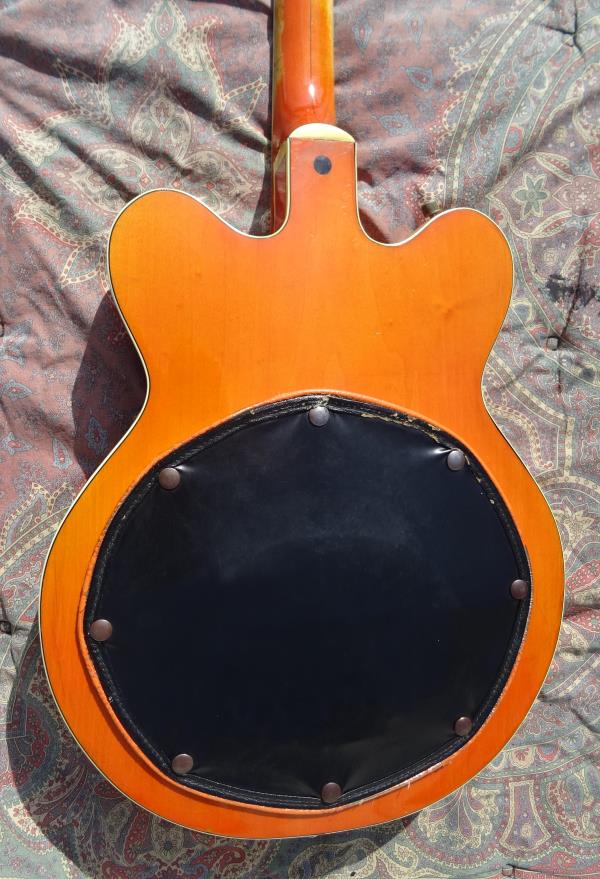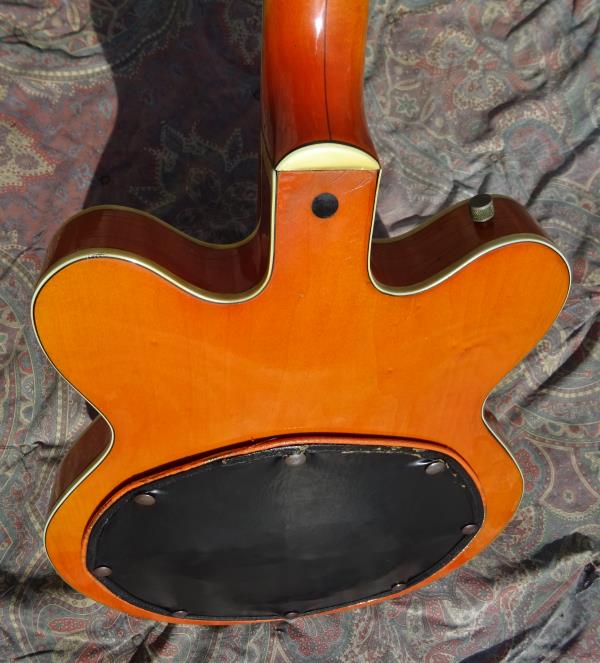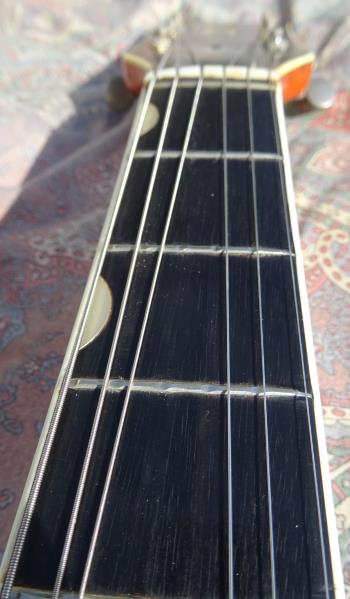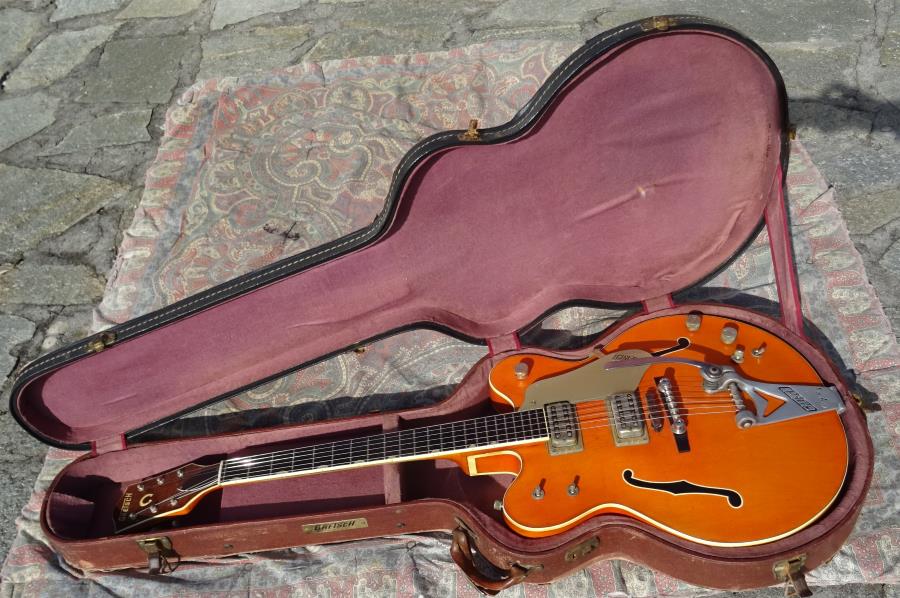 1964 GRETSCH 6120 Nashville Orange Chet Atkins Made in USA, 2Cutaway, Bigsby, OHC code VA188
In Very Good Overall Condition. Original Orange Finish Original Parts And Electronics, Including Original FilterTron Pickups,Mute,Tuners, Back Pad. Fully hollow body constructed of maple on the top, back, and sides. Ebony Fingerboard.Medium C-Shape neck profile.Neck Thickness (IN): 1st fret: .81" / 12th: .85" Fingerboard Radius: 10.00 Nut Width: 1-11/16 in. Two Pat. No. Filter'Tron pickups with 3-way toggle pickup selector switch, 3-way toggle tone selector switch, 3-way toggle off/on/on switch, master volume control, and independent volume controls for pickup.Come with original case.
The first of several Gretsch guitars with the endorsement of country legend Chet Atkins, the 6120 Chet Atkins Hollowbody is a prime example of the type of guitar most commonly associated with Gretsch. This electric archtop premiered in 1955 with bound F-holes, a Bigsby tremolo tailpiece, and a striking set of finishes. In late 1961, the 6120 switched form a single to a double cutaway design. In 1964, it was renamed the Nashville and was given simulated (painted-on) F-holes like several other Gretsch models in this era.