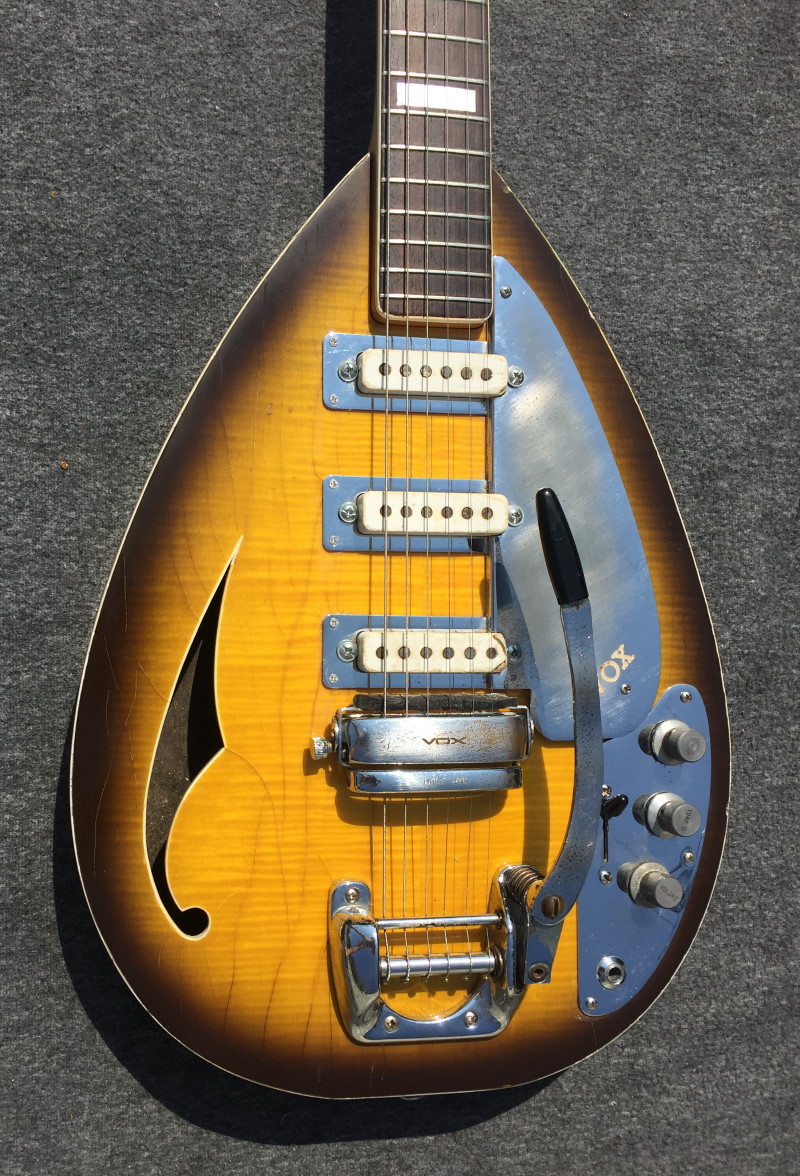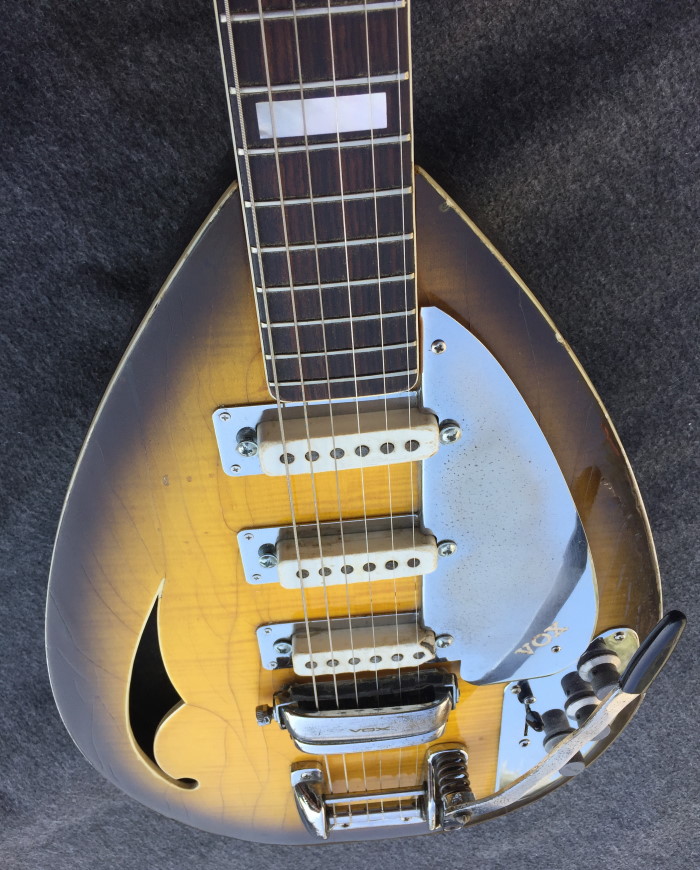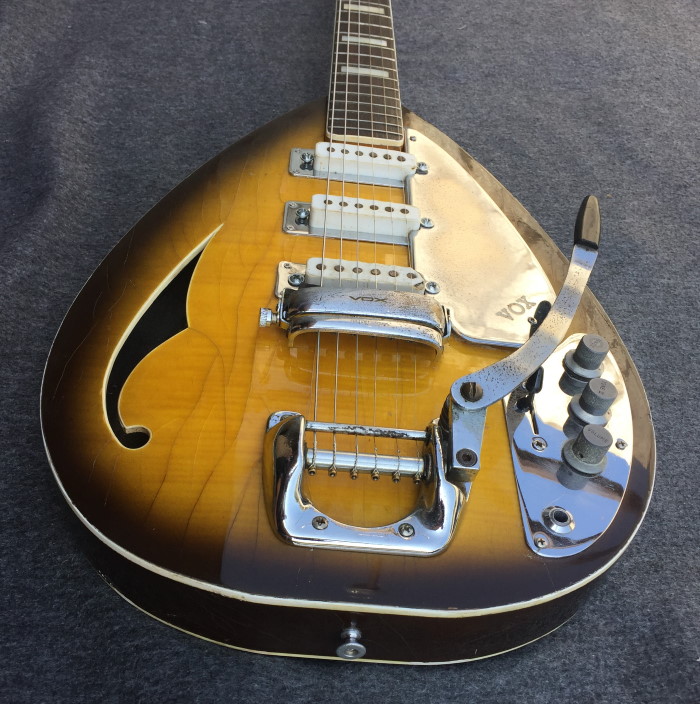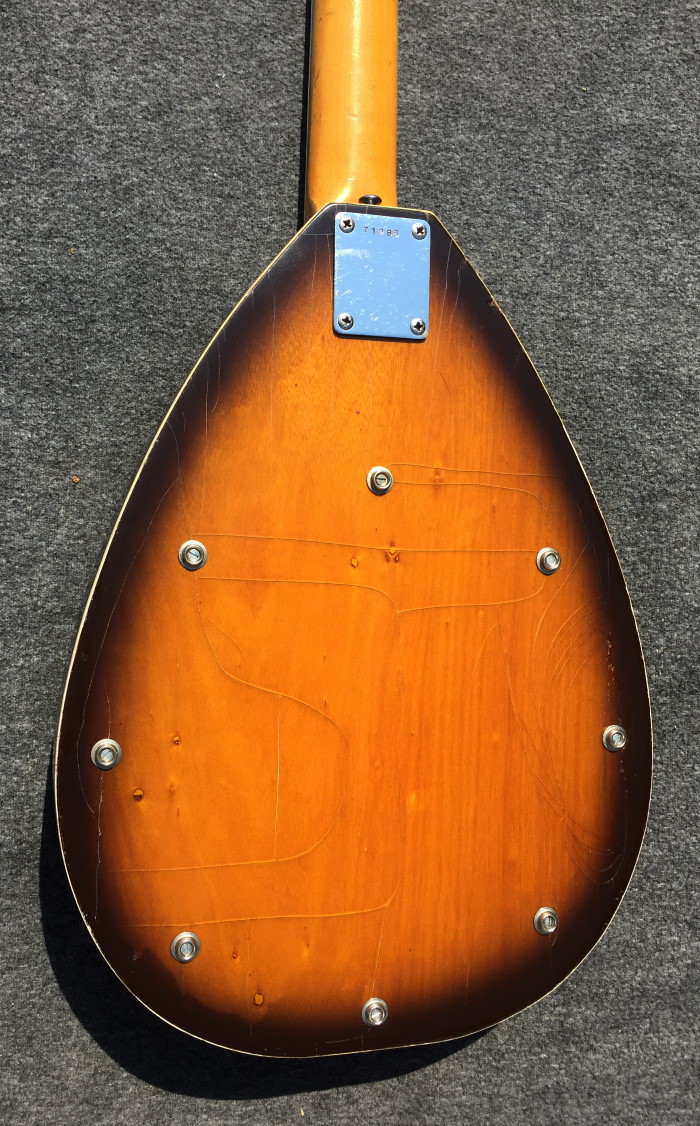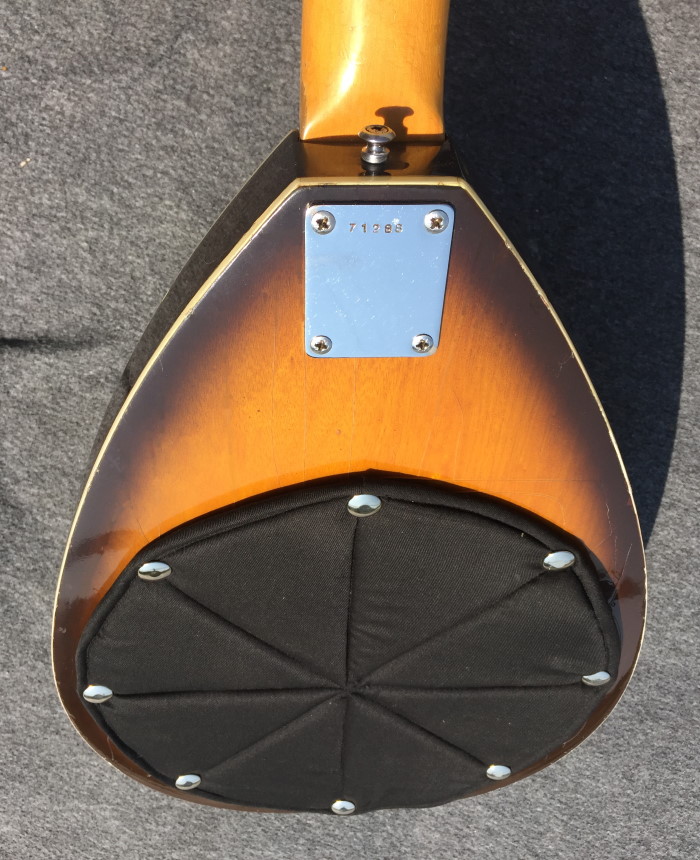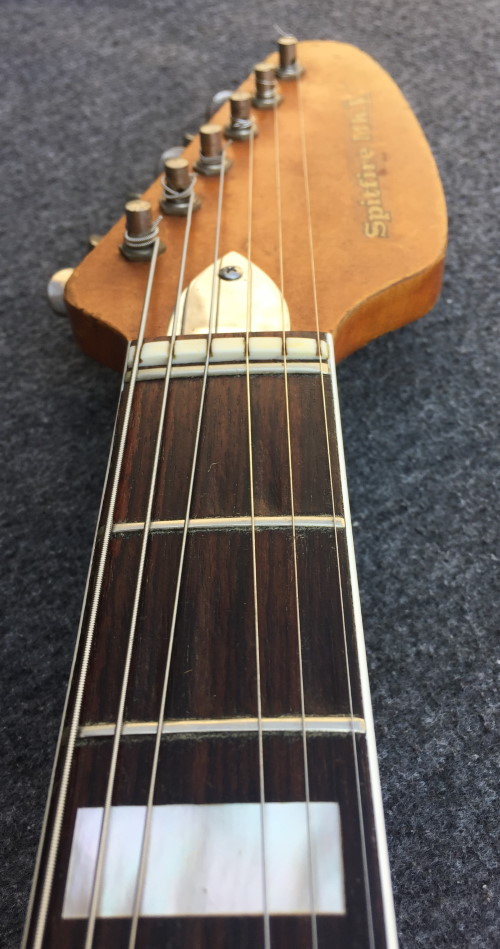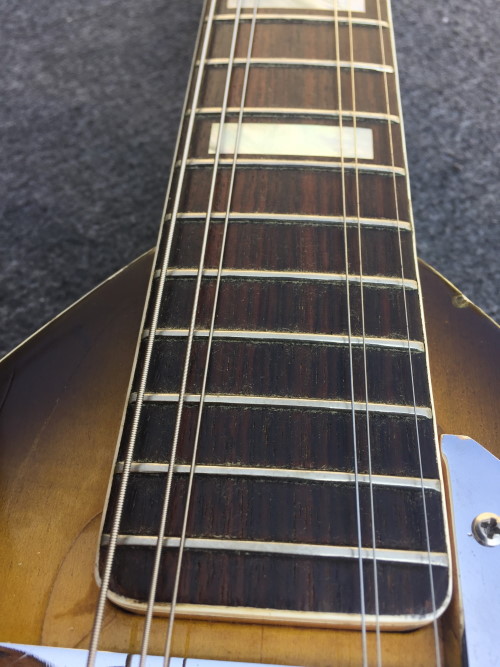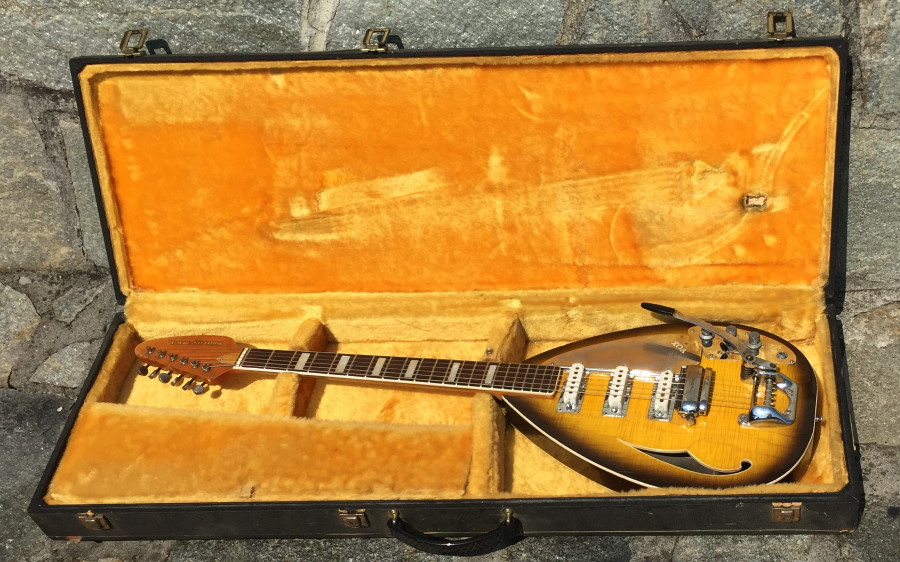 1965 VOX SPITFIRE MARK VI Sunburst Flamed Maple, Made In England RARE code VA15 This is a UK made Vox Spifire All of its hardware is made of chrome, and it even features a pad on the back of the body common for the time period, but rare today. In later years, a similar iteration of this model was produced in Italy by EKO. Teardrop-shaped electro-acoustic from Vox was rolled onto the market in the early 1960s and featured a spring vibrato, an adjustable master bridge channel, three six-pole pickups, and individual string bridges. The guitar is fully original also the finish with some laquer cracking here and there, but other than that, there are no issues. In the headstock the logo Vox "Spifire Mark VI" The back pad is new as original. The guitar sounds and plays great. It has a nice thin neck and a low action. Nice frets ready to play. The body is acoustic (not semi-acoustic). The pickups are very nice and dynamic. The guitar comes in Original Vox hardshell case.
https://www.youtube.com/watch?v=-lUc3w6Bo7k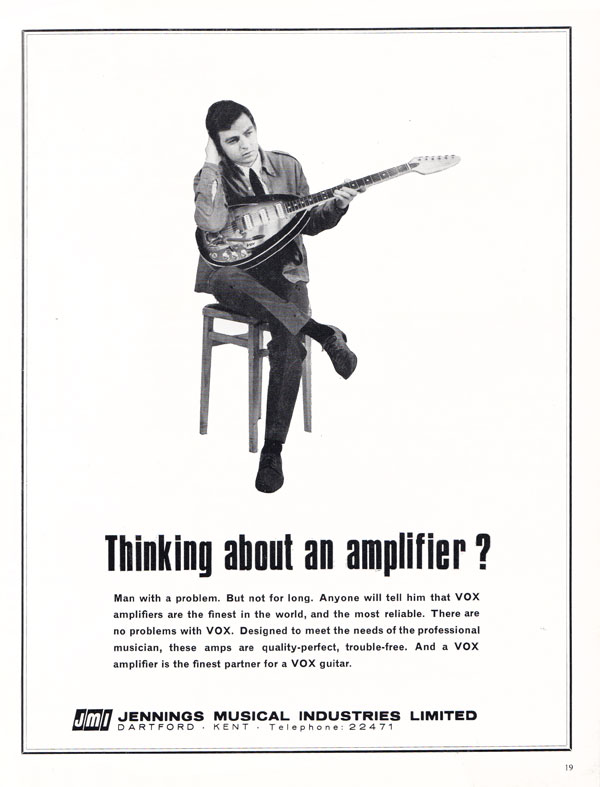 1965 British advertisement for Vox amplifiers featuring the new Vox semi-acoustic teardrop electric guitar, the Spitfire Mark VI
Man with a problem. But not for long. Anyone will tell him that VOX amplifiers are the finest in the world, and the most reliable. There are no problems with VOX. Designed to meet the needs of the professional musician, these amps are quality-perfect, trouble-free. And a VOX amplifier is the finest partner for a VOX guitar.