1976 GODWIN GUITORGAN VINTAGE SYNTH GUITAR Super rare Code VA110 Euro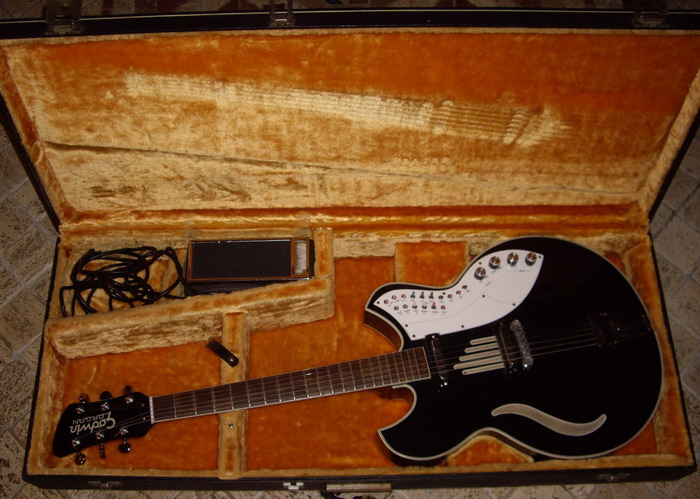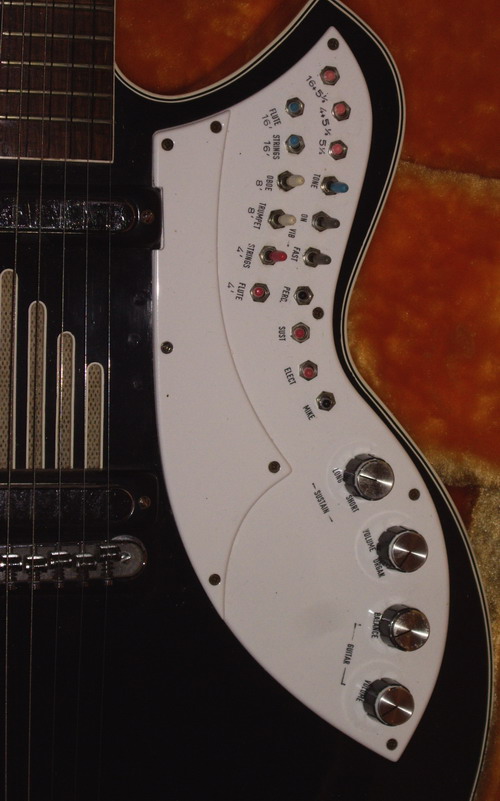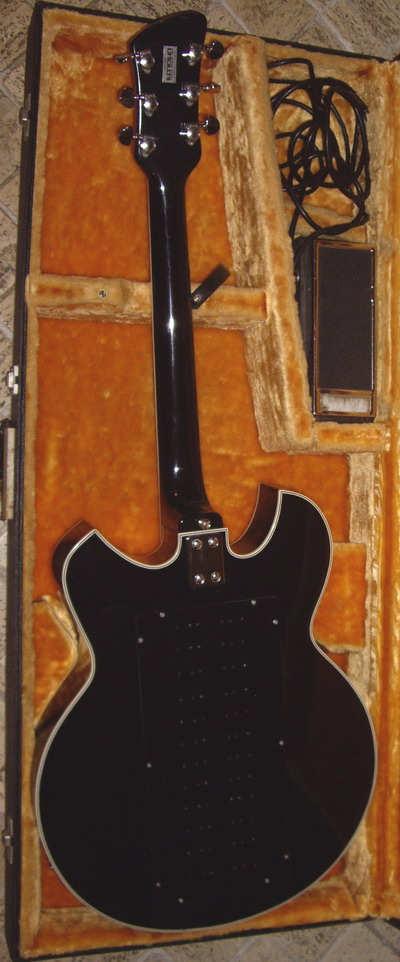 Rare Godwin organ guitar made in Italy in the 1970's in mint condition and in perfect working condition includes the original expression pedal with original instrument cable only 100models were made.The guitar comes in the original case, and includes the original volume foot pedal.This model has 4 knobs and 16 switches.The organ engages by depressing the strings and this operates up to the 15th fret.The guitar is in excellent overall condition and playing well.The volume and balance knobs are good, the pickups are good, and the switches are mostly good,The guitar has been in the case in good condition and the volume pedal is working.
vintage 1976 Godwin Guitar Organ made by Sisme. Considered the absolute premier "Guitorgan," this 13-knob/19-switch version is the more deluxe of the two manufactured in Italy for Godwin in the mid-1970's. While those fortunate enough to have heard a working Godwin guitorgan respect it as the most authentic organ-emulating guitar (sounding nearly identical to a Hammond B3), it also offers beautiful sounds completely unique to such an incredibly advanced instrument. Essentially an electronic organ re-arranged and manipulated to fit within a guitar, normal Univox/Musiconics Guitorgan just don't compare. This beyond rare guitar organ is virtually inaccessible, and is rarely offered for sale anywhere.
The Godwin guitorgan is capable of functioning as an organ or traditional guitar independent of one another. It features a 5 pin connector output for the control pedal, and a normal ¼" output for the typical guitar output. With Italian-inspired cosmetic appointments, the detail to sonic quality was equally matched by the tuxedo black and silver sparkle faux sound holes. The control panel was designed to be both attractive and intuitive. Typical of Italian artistry, the design of this instrument incorporated both form and function.
The guitar is all original, and features: original Schaller tuning machines, the original "G" tailpiece, all original knobs, all original switches with corresponding colored tips, and all other miscellaneous chrome hardware. The guitar plays amazingly well. The neck profile is an open soft C-shape neck profile, with very comfortable action. The neck is perfectly straight, and all of the segmented frets are in excellent condition. With better playability than any guitar we currently have in stock, it is very easy to play super fast organ-inspired melodies.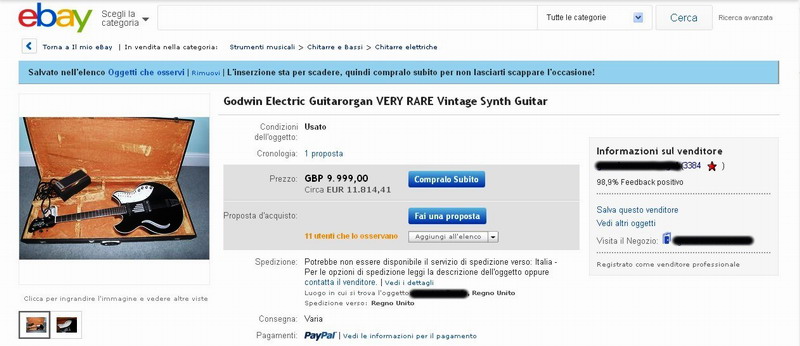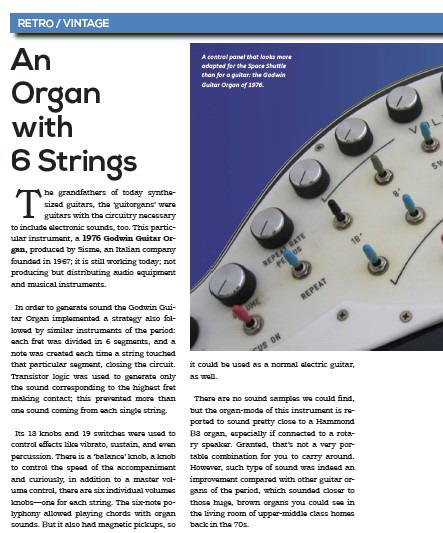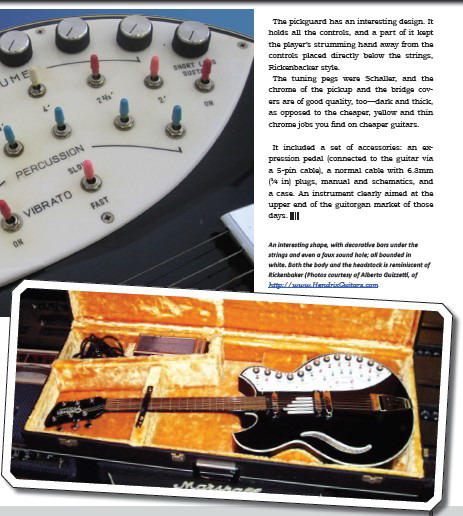 By Leonardo Lospennato (THANKS !)