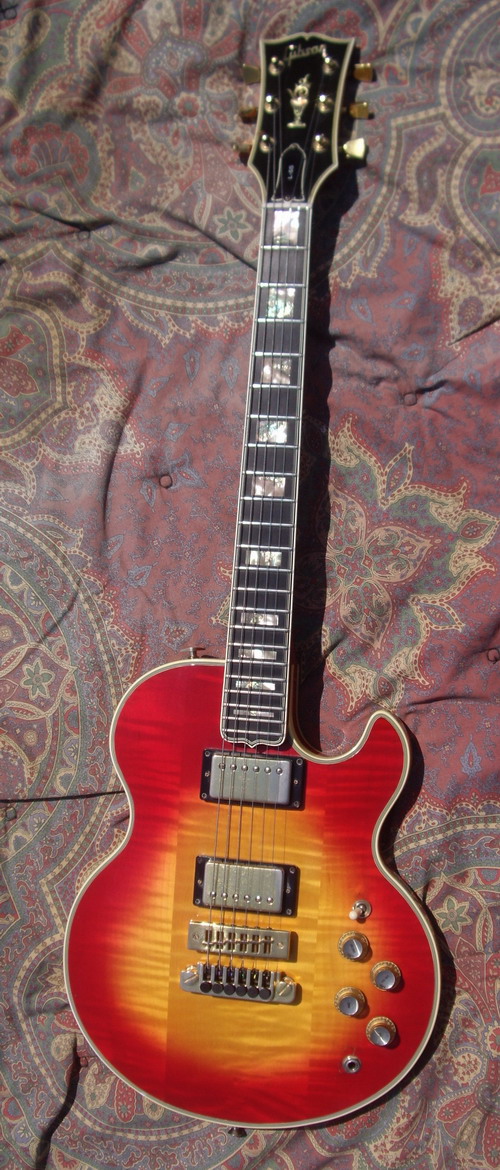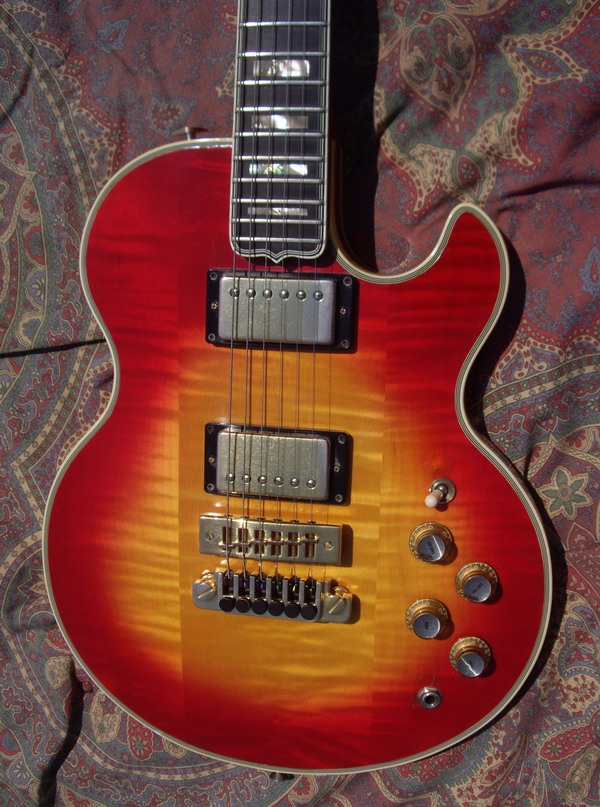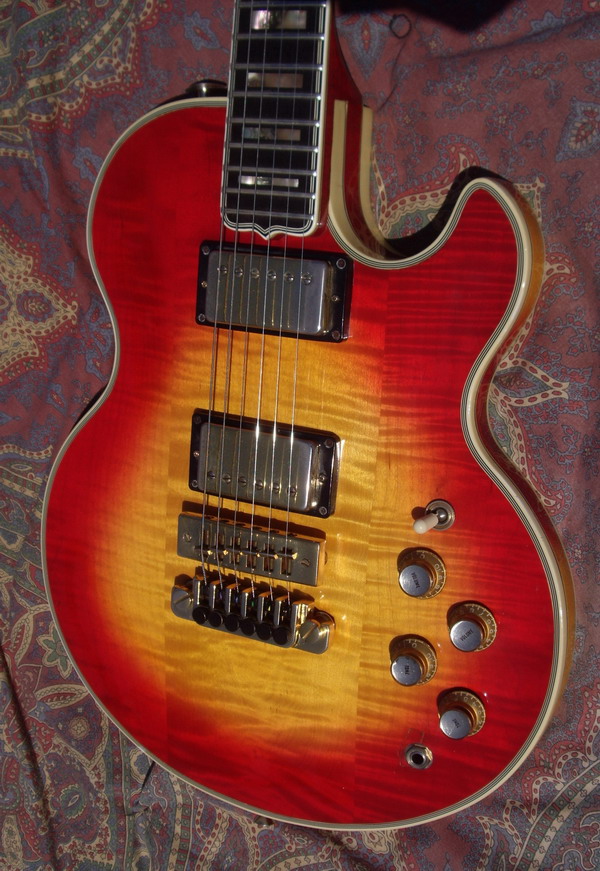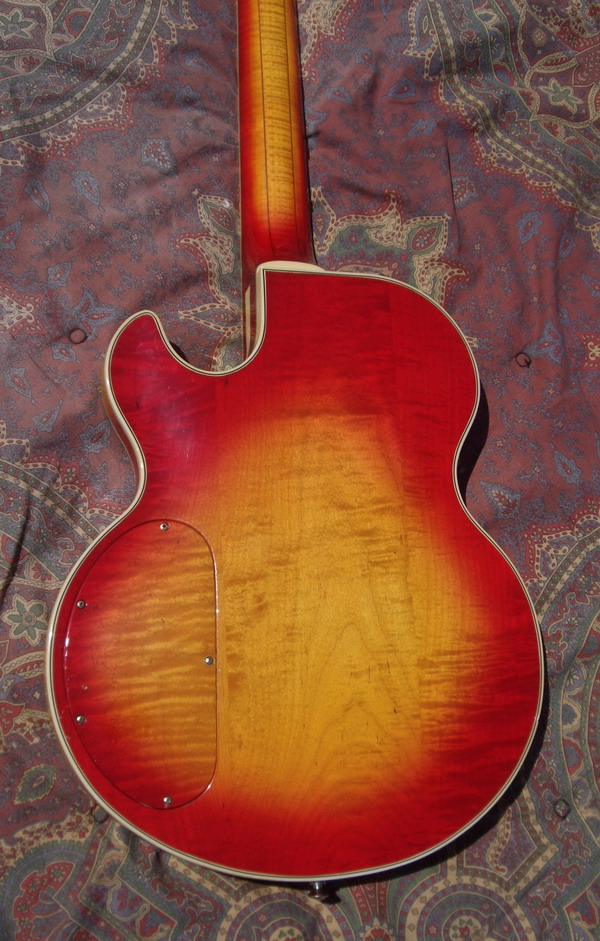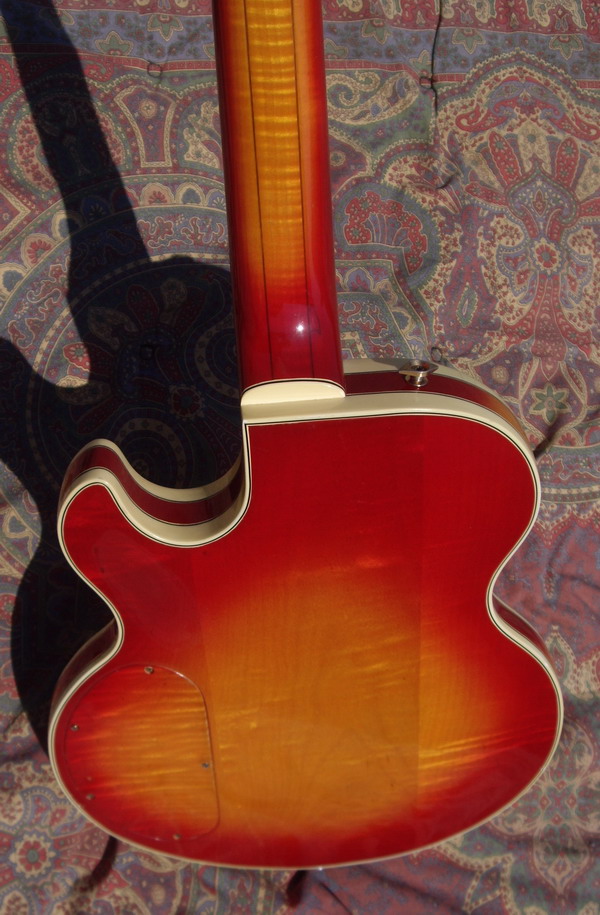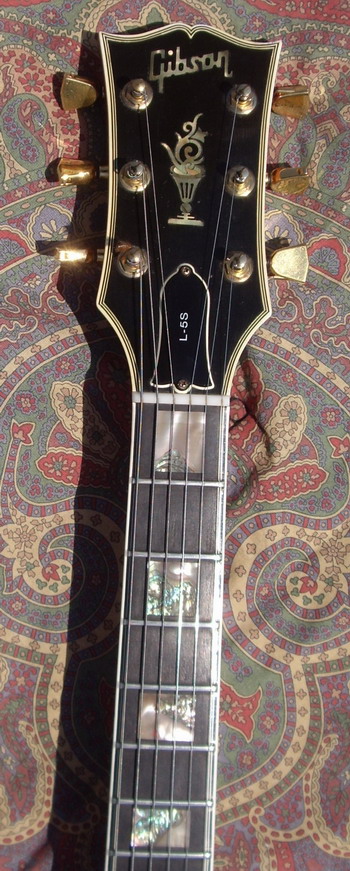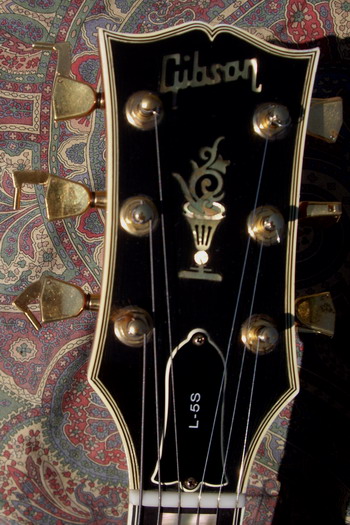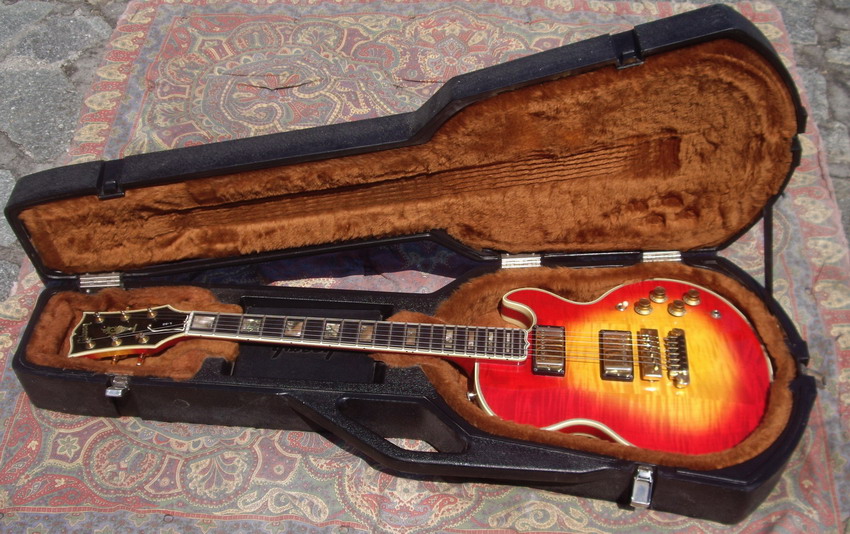 '81 L5 S Cherry Sunburst, Nice Flam,top & Back, 2HB Orig Frets OHC Excellent Cond. code GI939
http://www.vintageguitars.org.uk/gibsonL5S.php
The Gibson L5S was played by several famous guitarists. Ron Wood has occasionally used a black custom-made single-pickup L5S over the years with The Rolling Stones, and Keith Richards used the same guitar with his band the X-Pensive Winos in the late 1980s. Pat Martino used the L5S in the 1970s. Paul Simon also used a black-finished L5S in the late 1970s and early 1980s; he can be seen playing it in his film "One Trick Pony", and in several of his concert films of that era. Richie Sambora also had 2 of these guitars custom made for him by Gibson.

In 2004, the L5S was briefly reissued by the Gibson Custom Shop Division; this reissue was partly based on the black-finished single-pickup L5S that Ron Wood and Keith Richards played. However, the model was discontinued by Gibson in 2005. It retailed for $5000.
L

-

5S

: 13.5" wide, single cutaway, carved maple top, contoured back, 2 large oblong low-impedance pickups with metal covers and embossed logo. 4 knobs. Large rectangular tune-

o

-

matic

bridge, large

L

-5 style plate tailpiece with silver center insert, no

pickguard

, 7-ply top binding and 3-ply back binding with black line on side, maple control cavity cover, 5-piece neck (3 maple pieces with mahogany laminates), 5-ply fingerboard binding with black line on side, 22 frets, 24 3/4" scale, 17 frets clear of body, bound ebony fingerboard with pointed end, abalone block inlay, 5-ply

peghead

binding, flowerpot

peghead

inlay, gold-plated hardware, natural, cherry sunburst or vintage sunburst finish.
First listed: mid 1972
First shipped: 1973
Humbucking

pickups, vintage sunburst finish discontinued,

Fireburst

finish added: 1974
Stop tailpiece: late 1975
Discontinued: 1985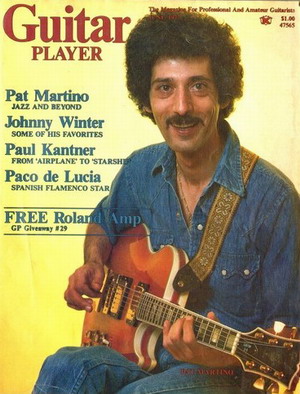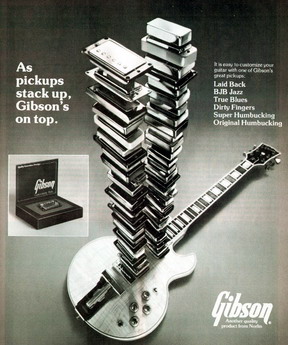 http://www.vintageguitars.org.uk/gibsonL5S.php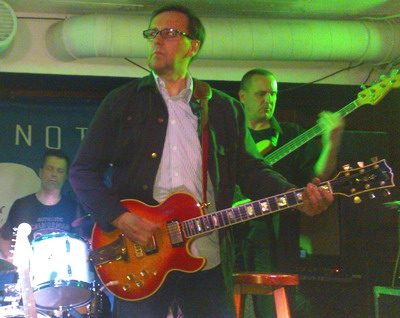 Seppo Suvisalmi From Finland with L5S 1974 same model of Albert
Järvinen ..(Thanks Seppo ! )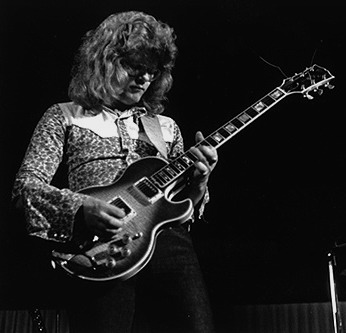 Albert Järvinen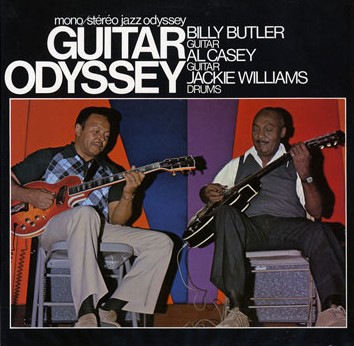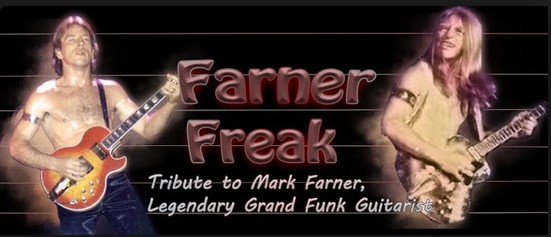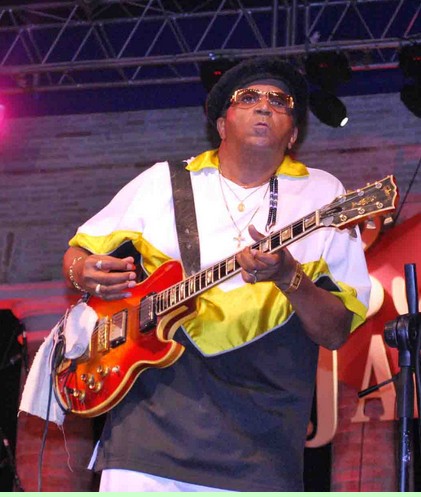 Ray Sharpe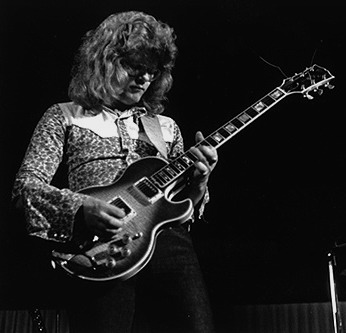 Albert Järvinen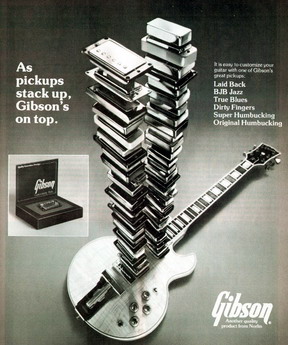 http://www.vintageguitars.org.uk/gibsonL5S.php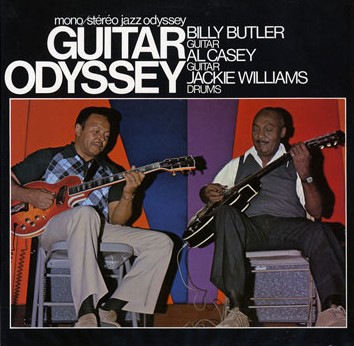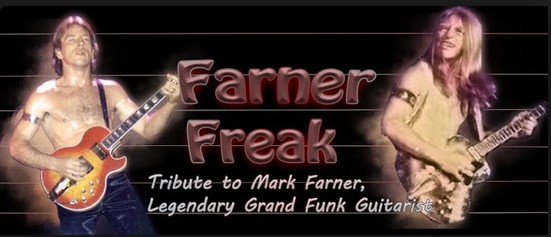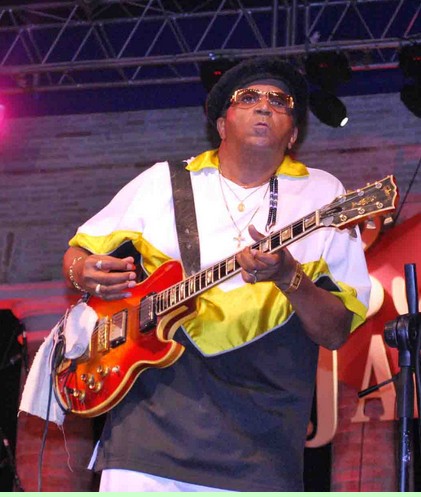 Ray Sharpe