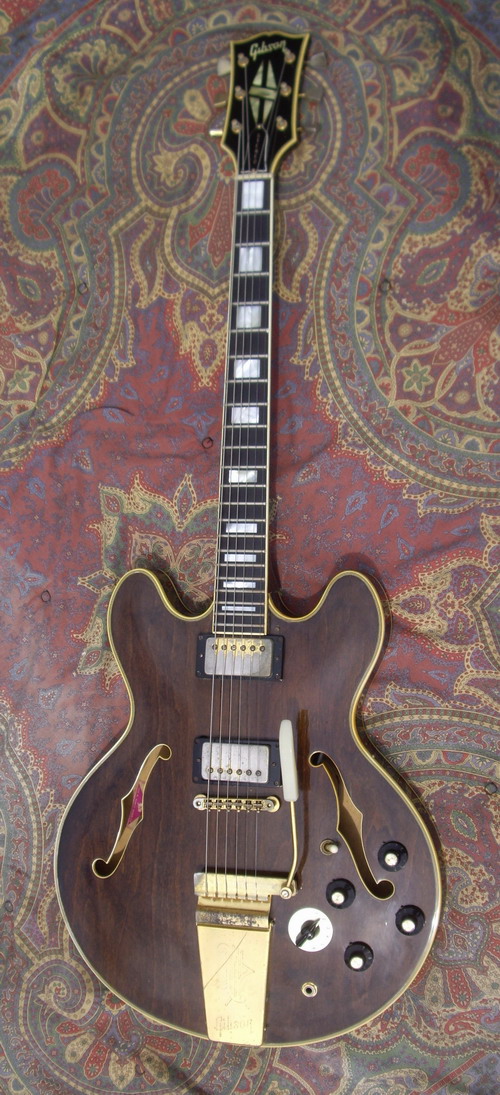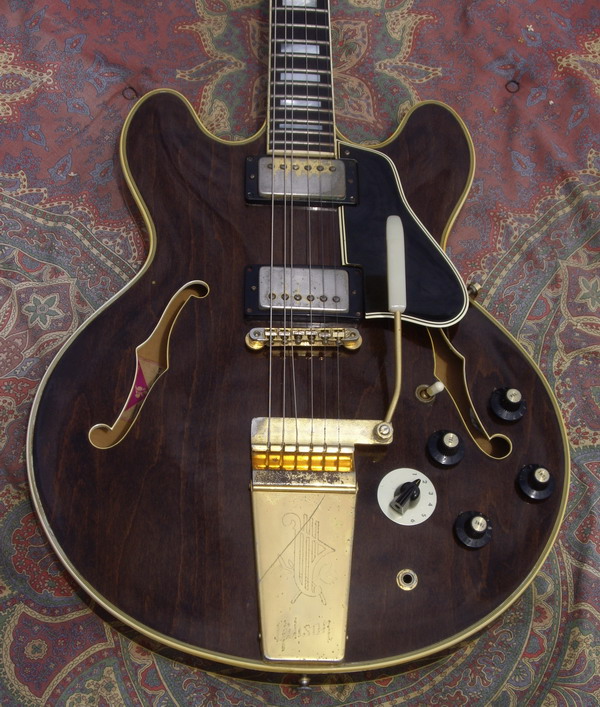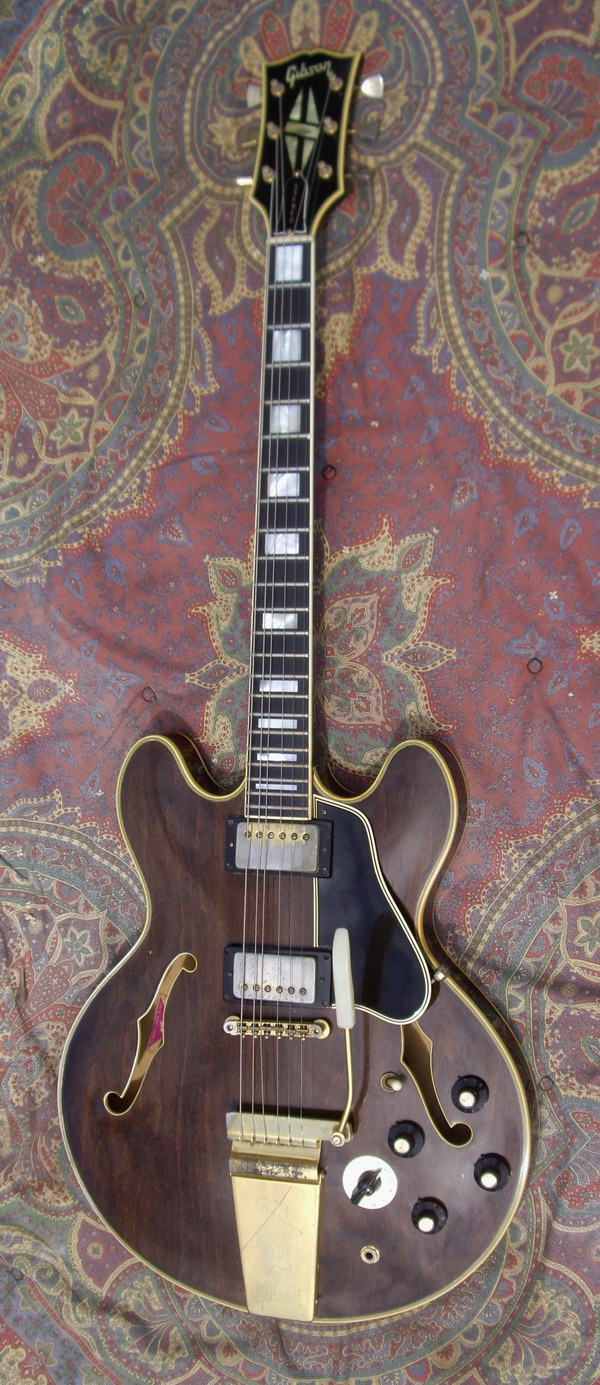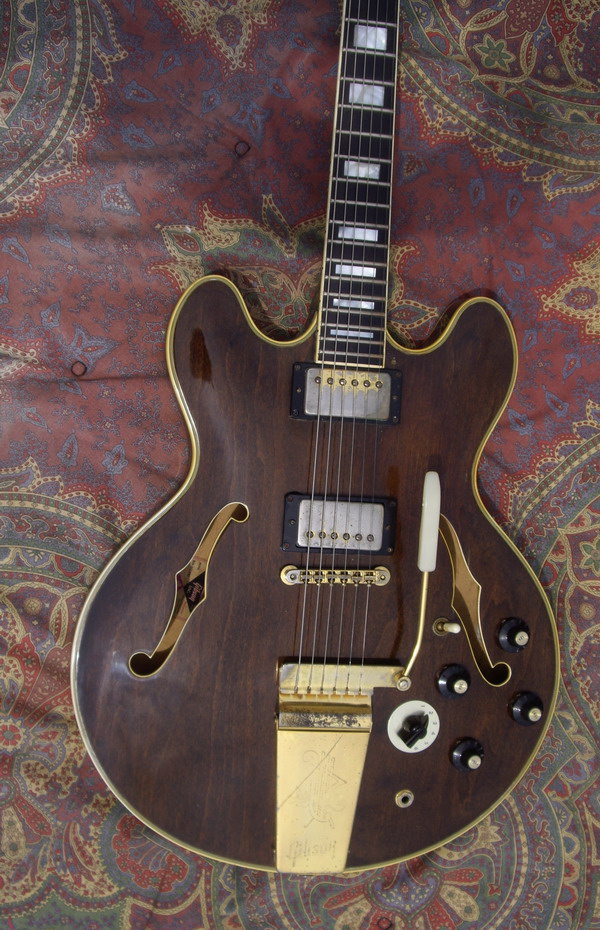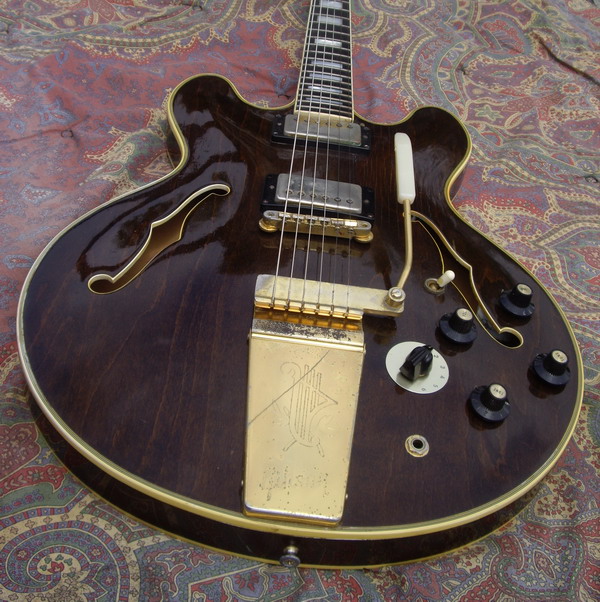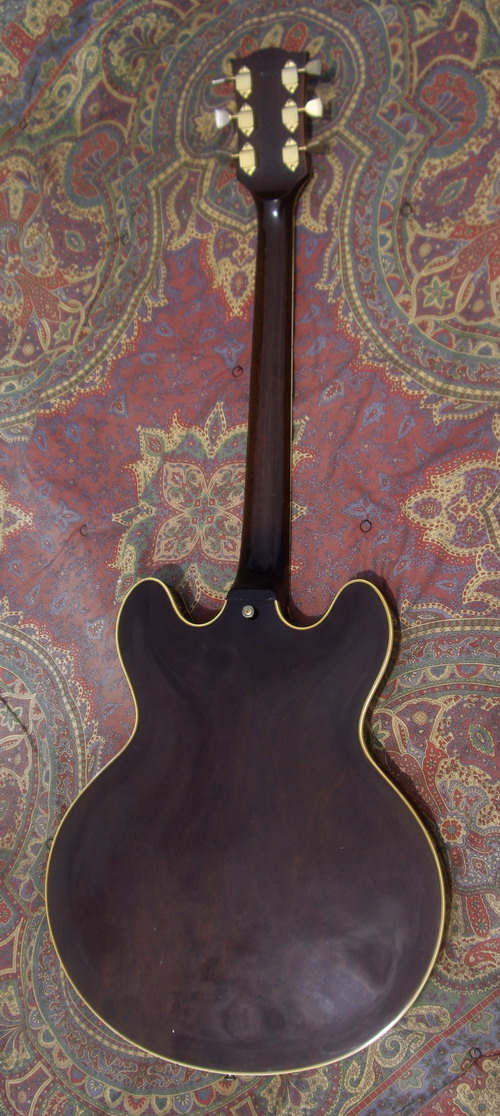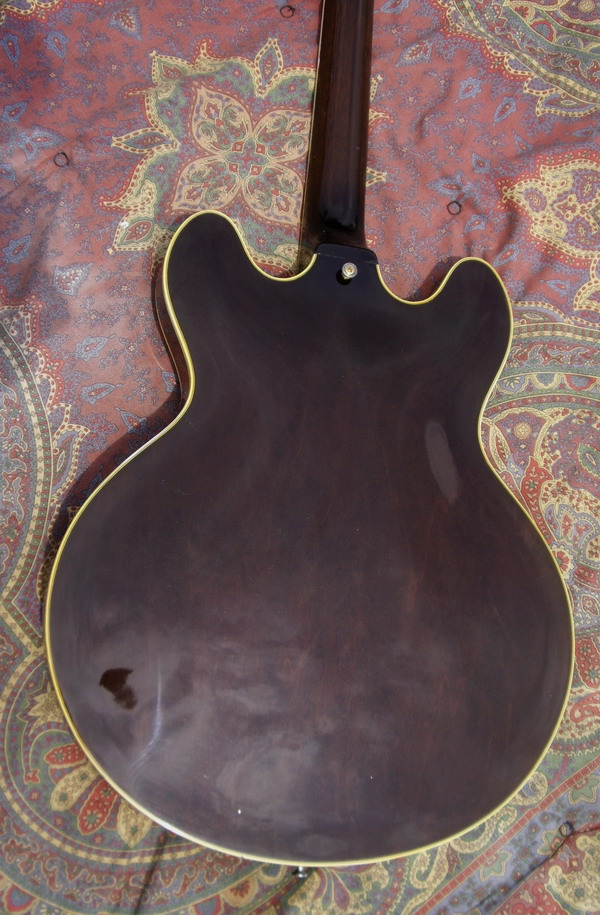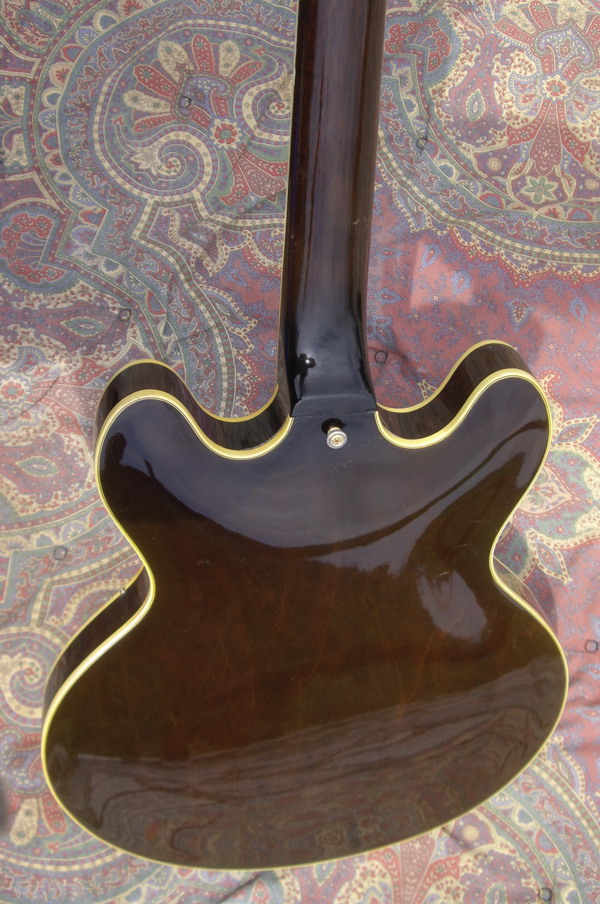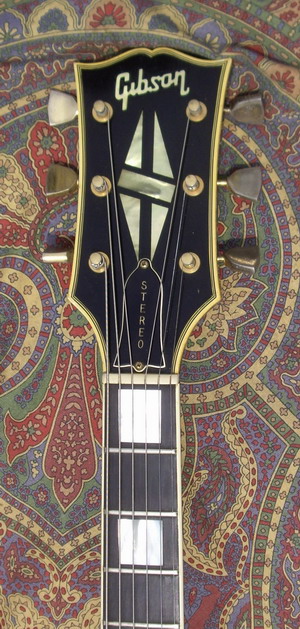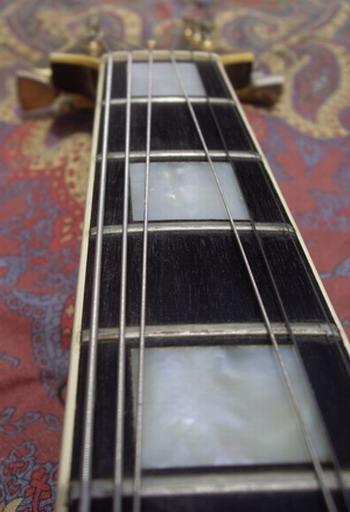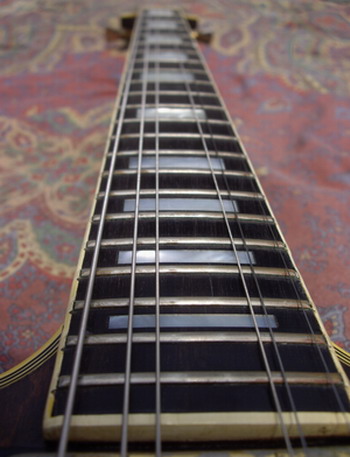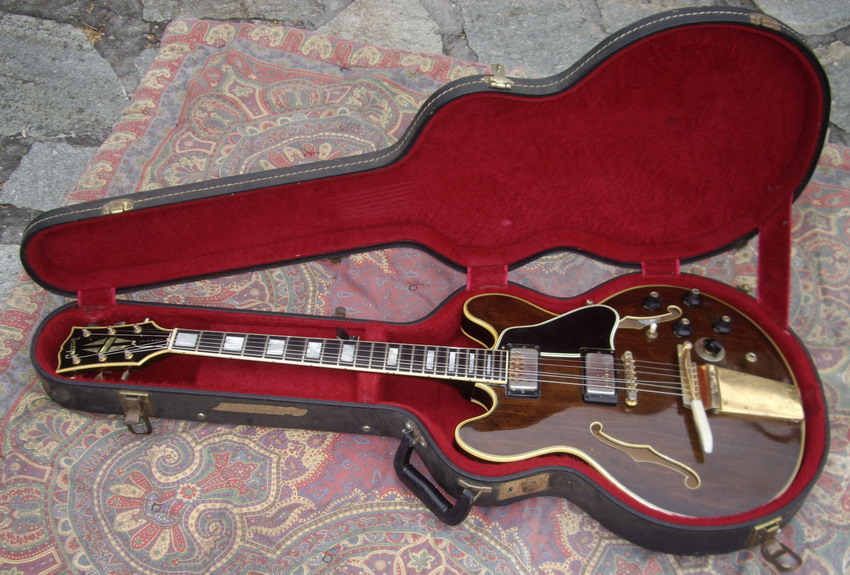 '72 ES 355 TDW Walnut,Varitone, Lira Vibrola,Gold Parts, EX+ OHC code GI321
1972 Gibson ES-355 electric guitar with the following features: Maple body with original walnut finish, 3 piece mahogany neck with ebony fingerboard and block inlays, split diamond peghead inlay, gold plated hardware, Original Lyre vibrato, Stereo model with 6 way rotary switch, 2 original sticker Pat # Gibson humbucking pickups, witch hat knobs with gold inserts, waffleback tuners, volute and made in USA on back of pegheadGuitar plays and sounds great! Great sounding sticker Pat # pickups. Nice low action. Set up to rock!
This is EXACTLY the type of guitar Chuck would have been playing in the first 70's era.
https://www.youtube.com/watch?v=jyfe5c1eLe0
https://www.youtube.com/watch?v=14nZH5XjPz4
https://www.youtube.com/watch?v=xWga6TsBRBQ
https://www.youtube.com/watch?v=J_RKmm8w0rI
https://www.youtube.com/watch?v=9vogk82d1wU
https://www.youtube.com/watch?v=4To5rszxXmo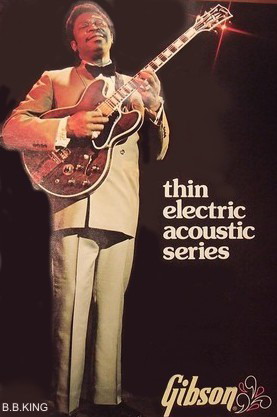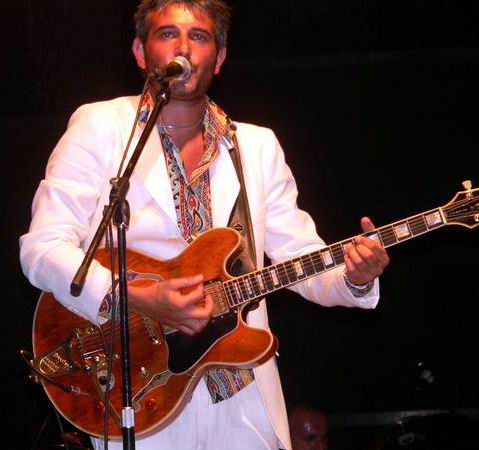 Luca Bertone
http://profile.myspace.com/index.cfm?fuseaction=user.viewProfile&friendID=172926649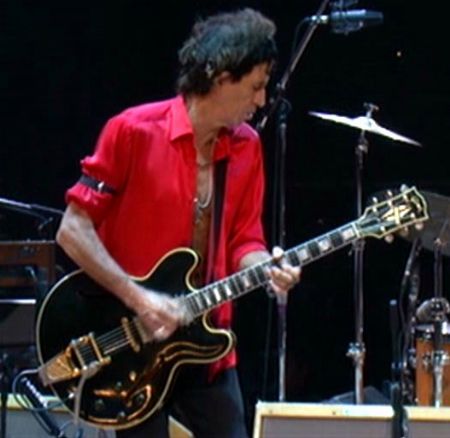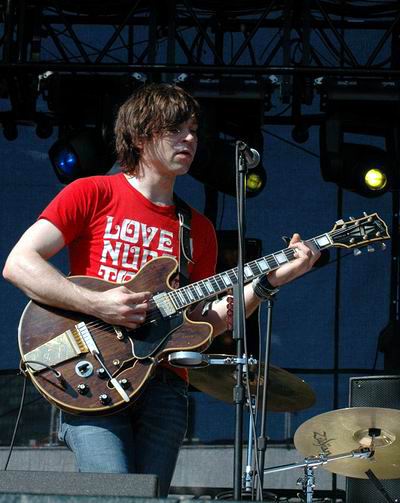 Ryan Adams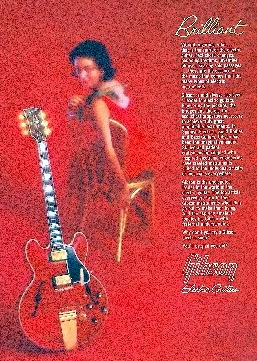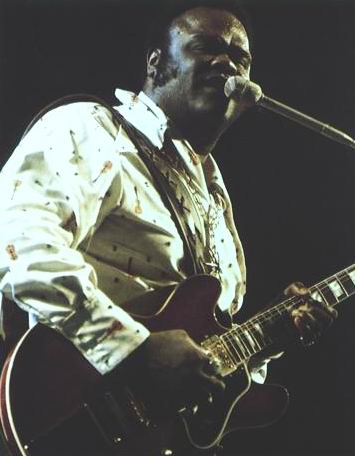 FreddieKing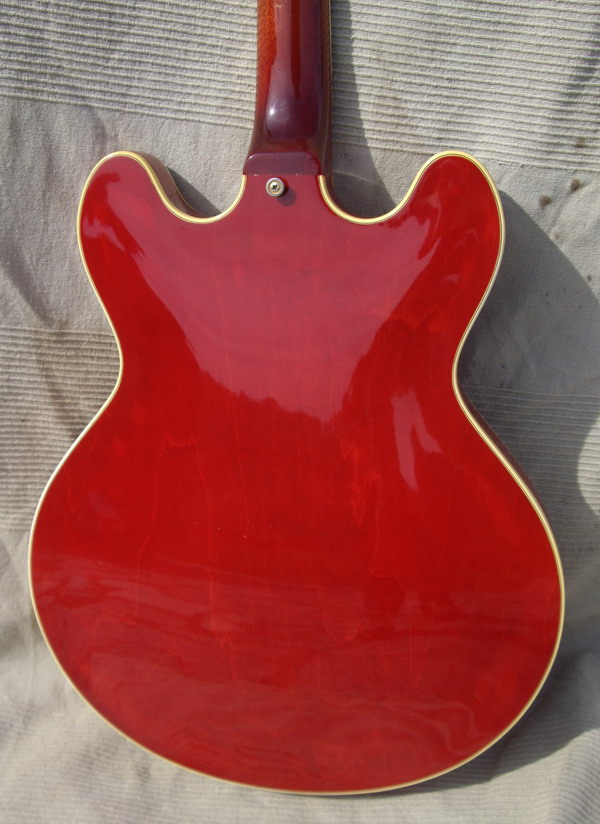 Freddie King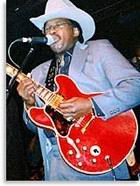 Otis Rush