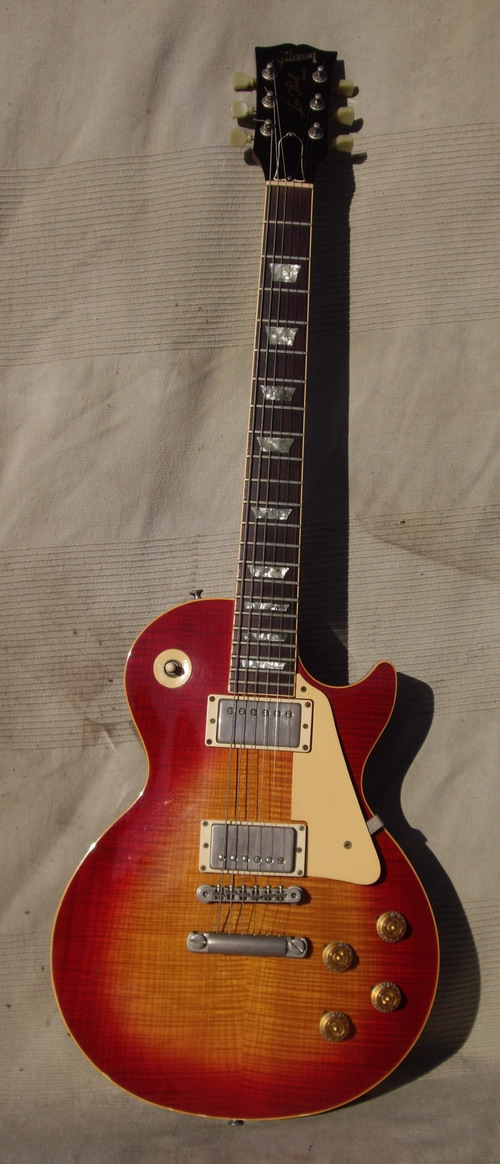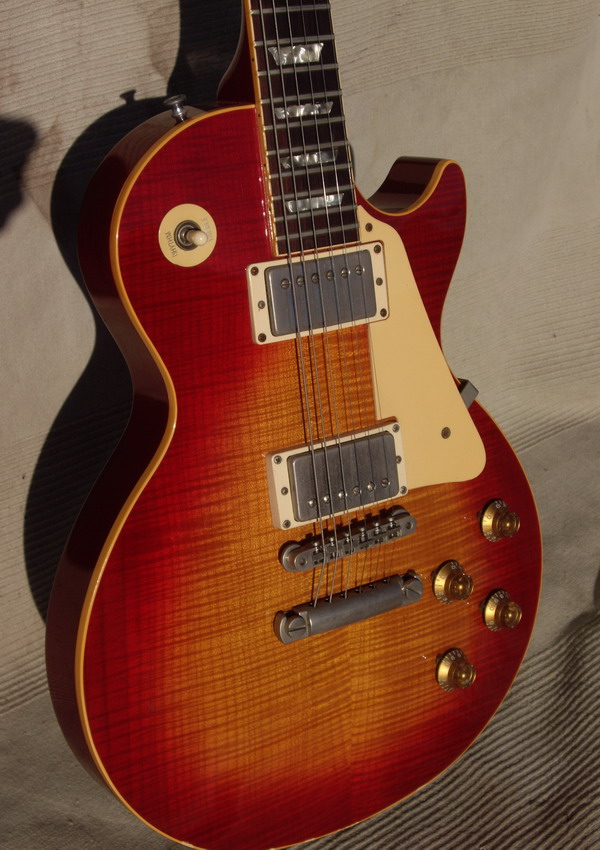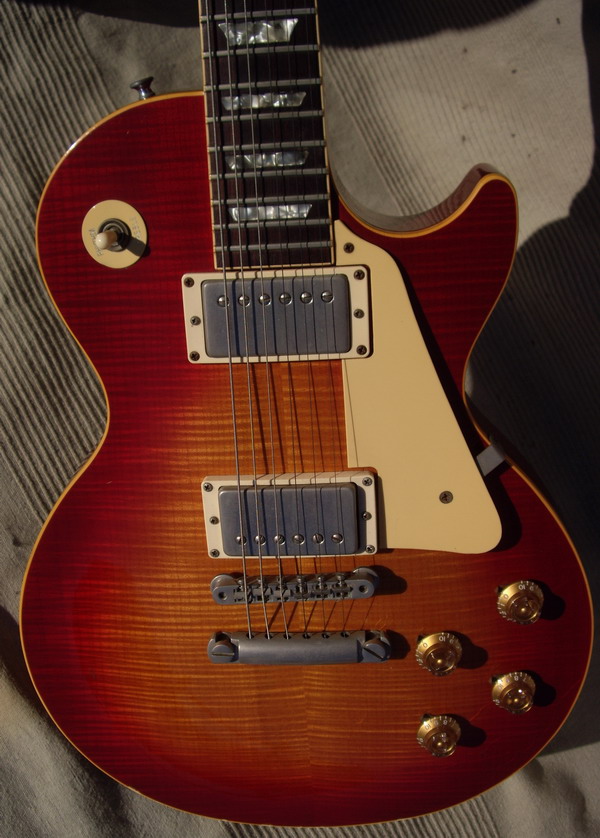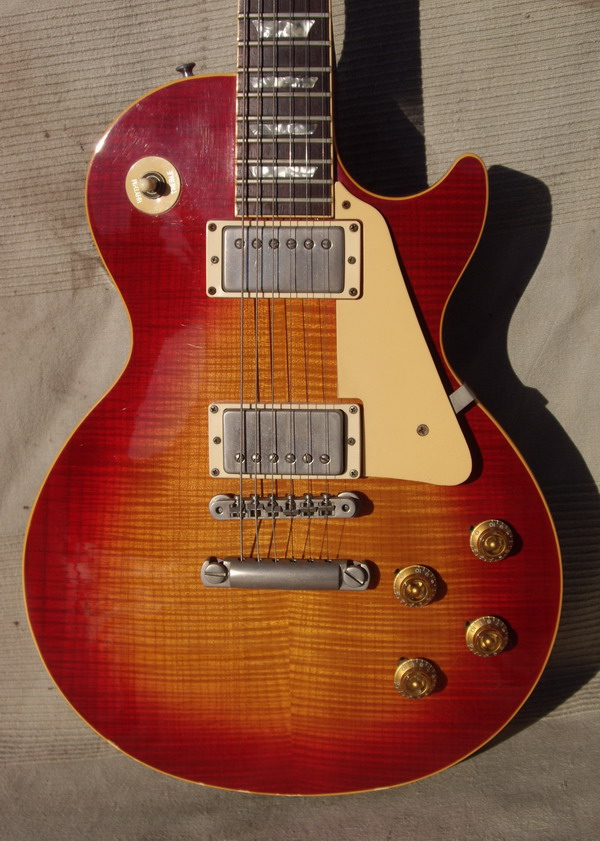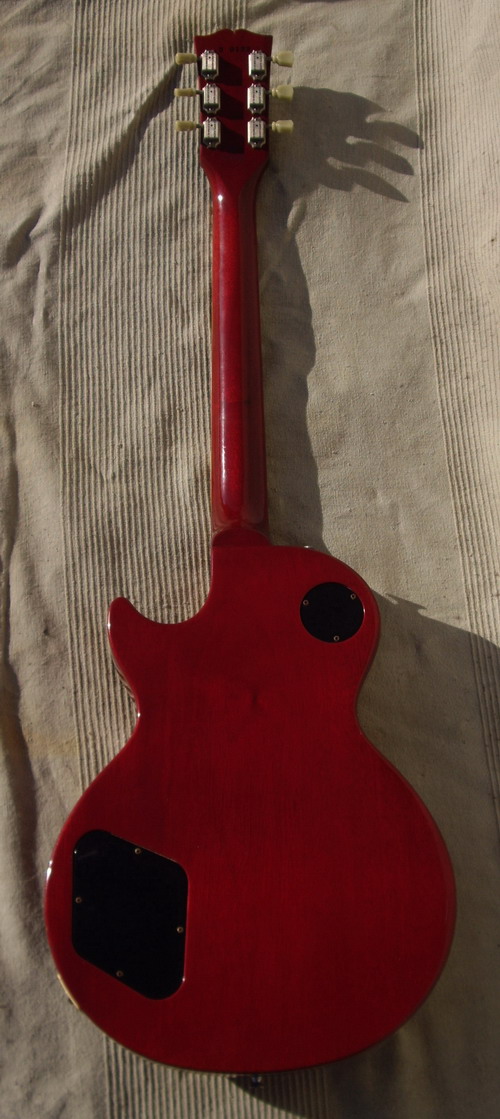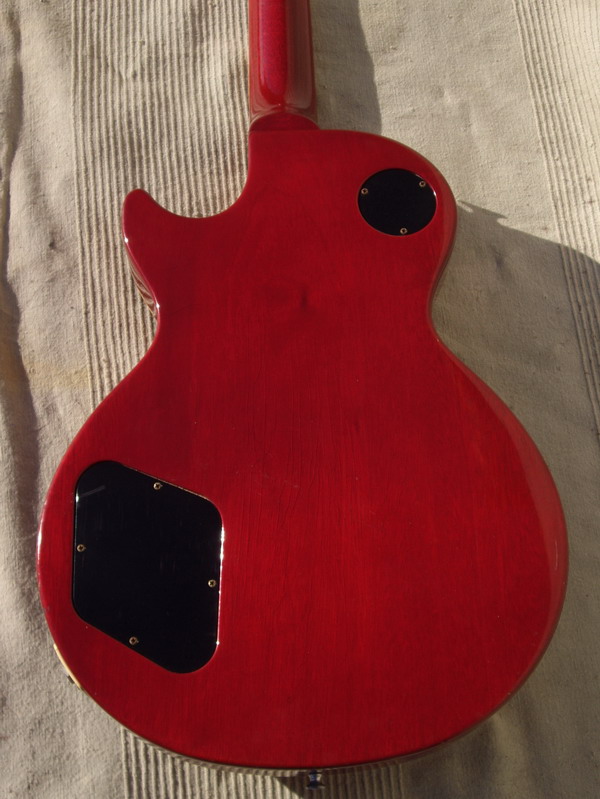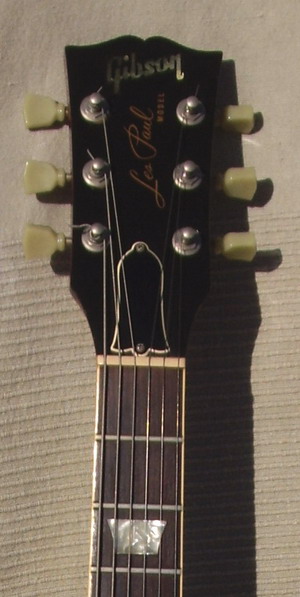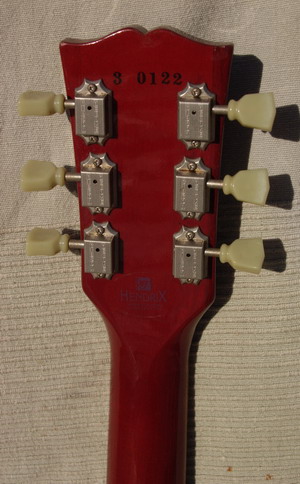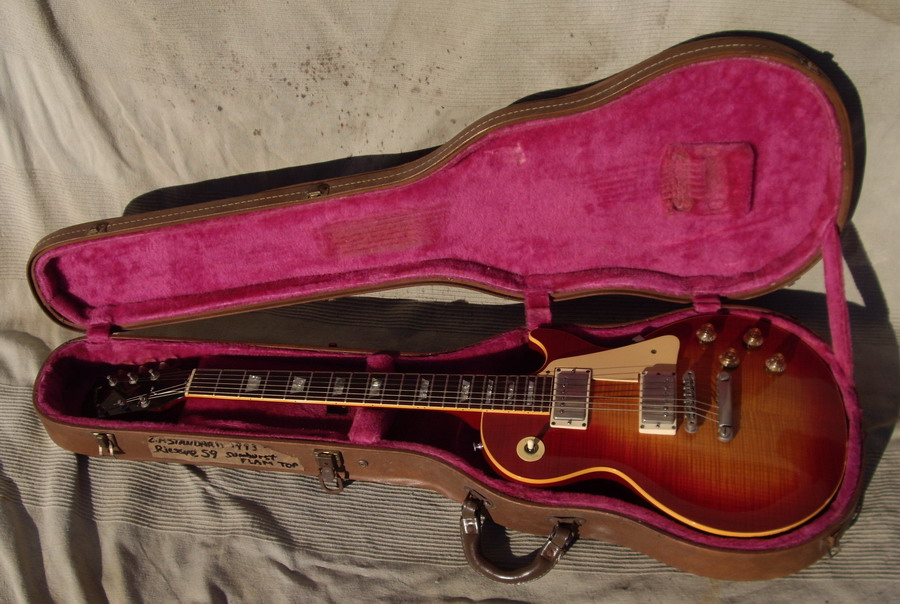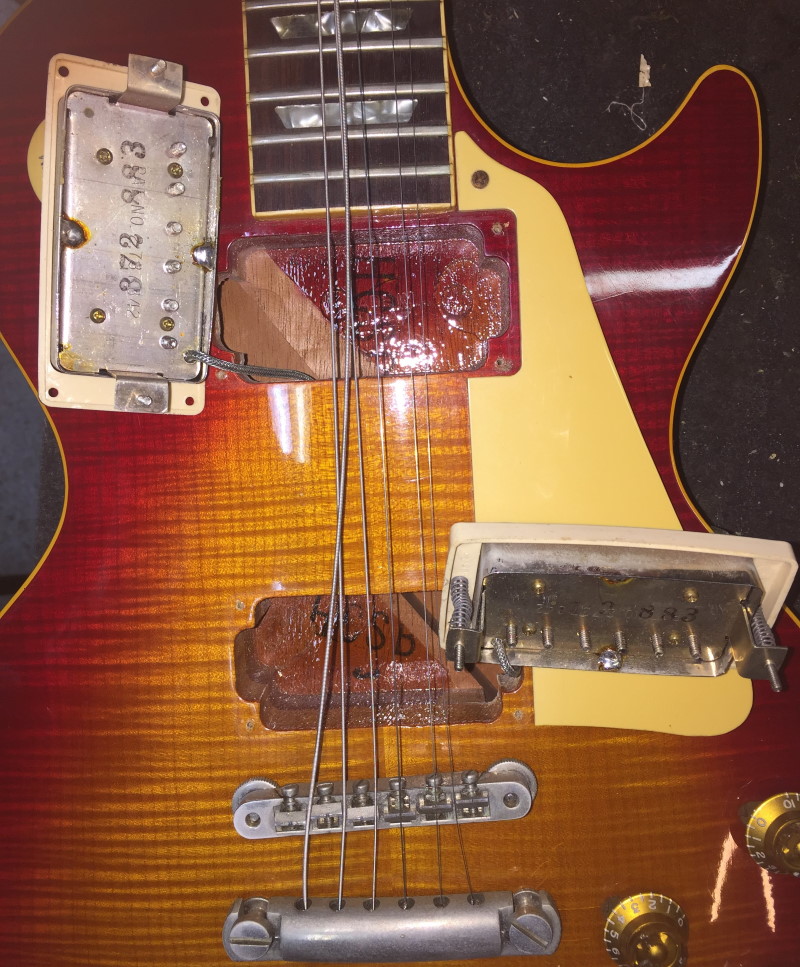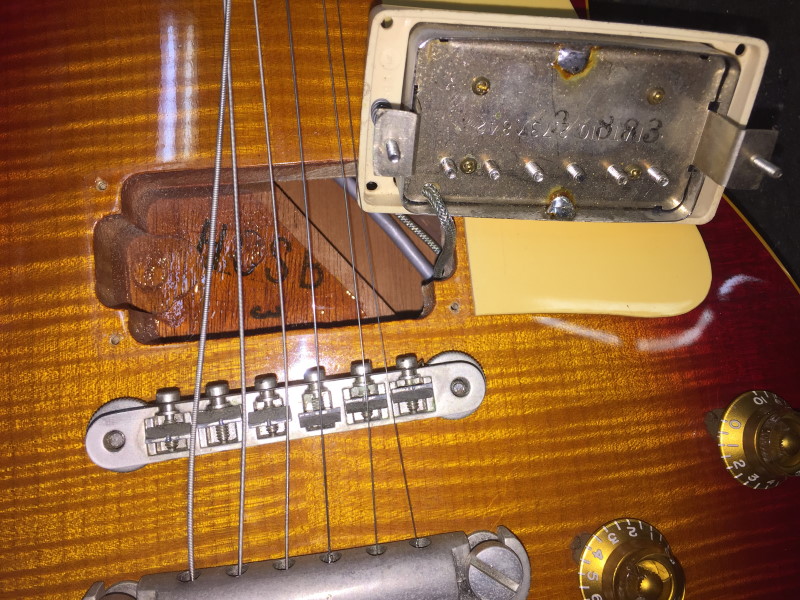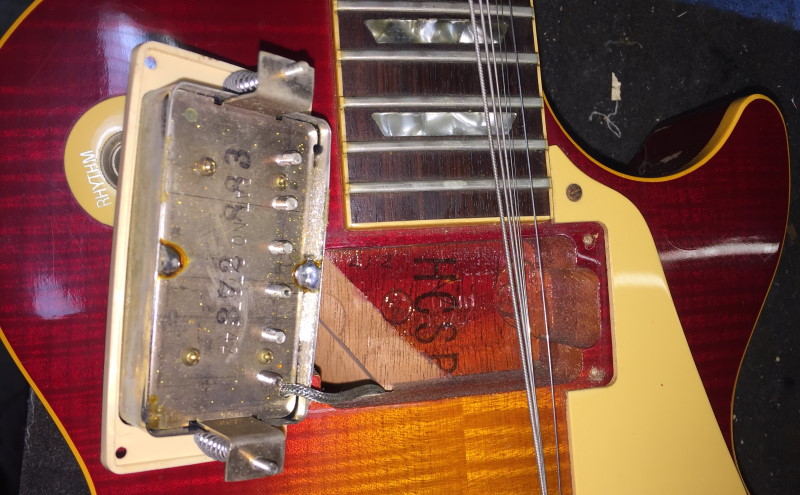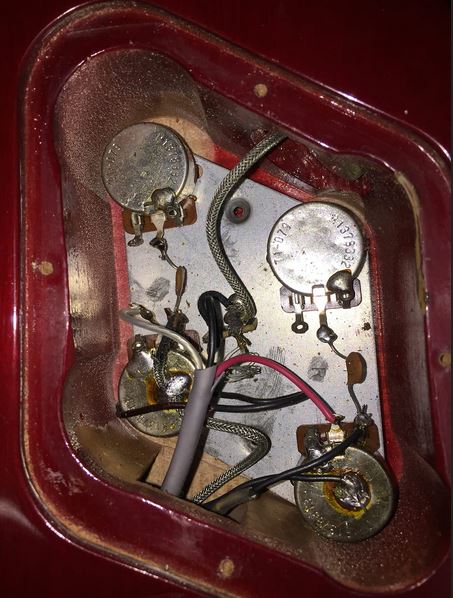 1983 LES PAUL STANDARD REISSUE '59 Pre-Historic, Sunburst, 2 P.A.F T.Shaw Pickups, Flame Top, Very firs serial number, RARE weight 4,14 Kg ! in super excellent conditions code GI061
1983 Gibson Les Paul 1959 Standard - Leo Reissue
Extreme rare and in great condition, Gibsons limited edition of a 59 Reissue built in the early 80s for Leo's Music, a music Store in Oakland near San Francisco. Much better than most factory Gibson LPs from the same period, as the Leo Reissues where made of hand-selected woods and spot features as a 1-piece neck, 1-piece body, correct details such as top-carving, thin binding in cutaway, small headstock, 17° headstock-angle, old style ABR-bridge with studs directly into the top, 2x Gibson "Tim Shaw" PAF pickups and many other details. Beautiful figured maple-top and a nice shaped mahagony-neck (not as oversized as on most new RIs). Exellent sound, ...must be the selected old woods, ..definately a great guitar. Comes in its orig brown Gibson case with pink interieur.

1-piece mahagony body,
1-piece mahagony neck,
2-piece bookmatched figured maple top in Cherry Sunburst,
Rosewood fretboard with 22 Frets,
2x Gibson "Shaw" - humbucker PU´s,
4x orig. Pots dated 13783
Nickel hardware,
Gibson Tune-O-Matic bridge,
Including original brown Gibson hardshellcase with pink lining.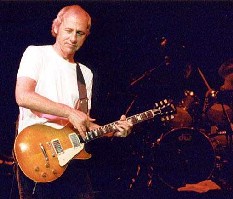 M.Knopfler
http://www.gibson.com/magazines/amplifier/1999/1/mainevent3.html
The research and quest for various "Pre-Reissue" and "Reissue" Les Pauls of the 80's and early 90's, especially during the experimental period of 1980-83, has been a fascinating journey, still leaving many unanswered questions about the thought process behind the evolving features of these guitars over time. During a period of changes in market demand, economic conditions, a plant closing, layoffs, new ownership, and market repositioning, Gibson was doing its best to recreate the magic of vintage 50's Les Pauls in response to the never-ending requests of collectors and players who wanted to recapture the magic of one of the most important instruments in rock and roll. And the Historic Reissue has continued to evolve in the decade of the 90's and the new millennium with features that more closely emulate their 1959 predecessors.
http://chitarre.accordo.it/articles/2008/05/16197/le-riedizioni-les-paul-flametop-2.html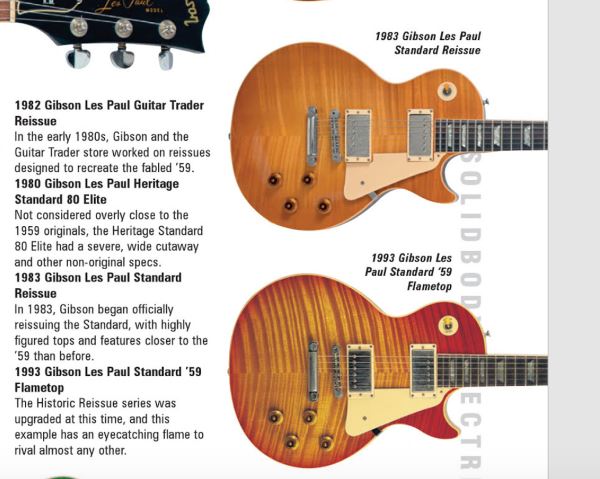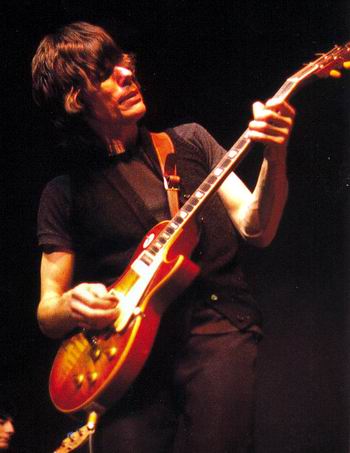 Jeff Back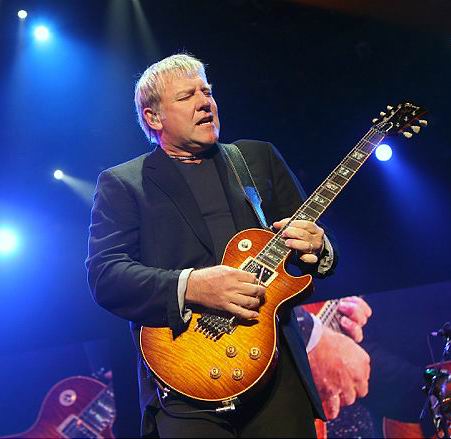 Alex Lifeson of Rush has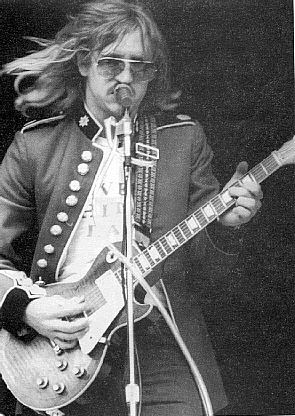 JoeWalsh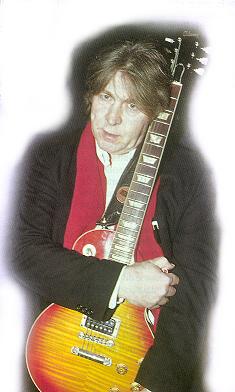 MickTaylor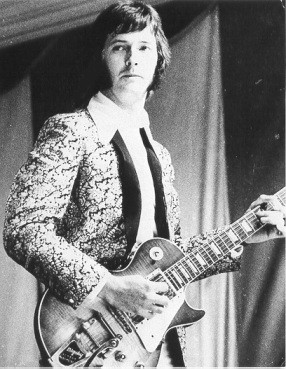 E.Clapton