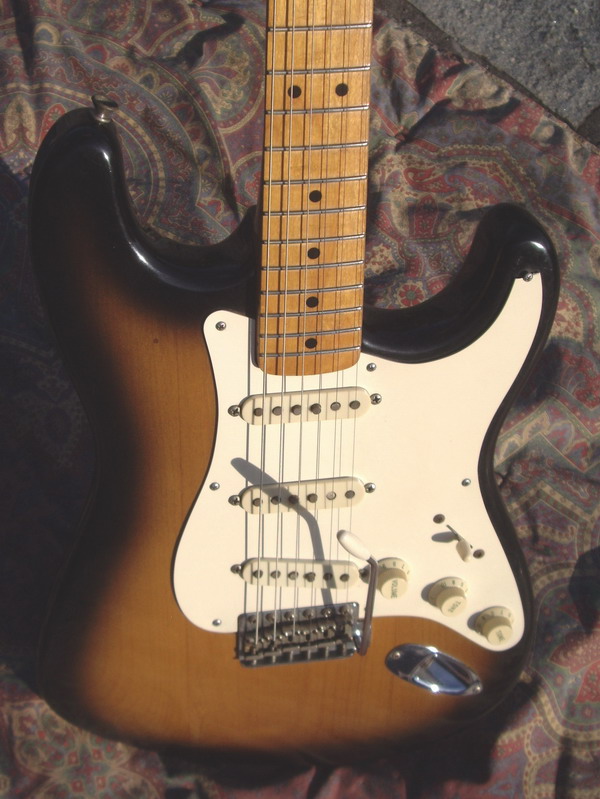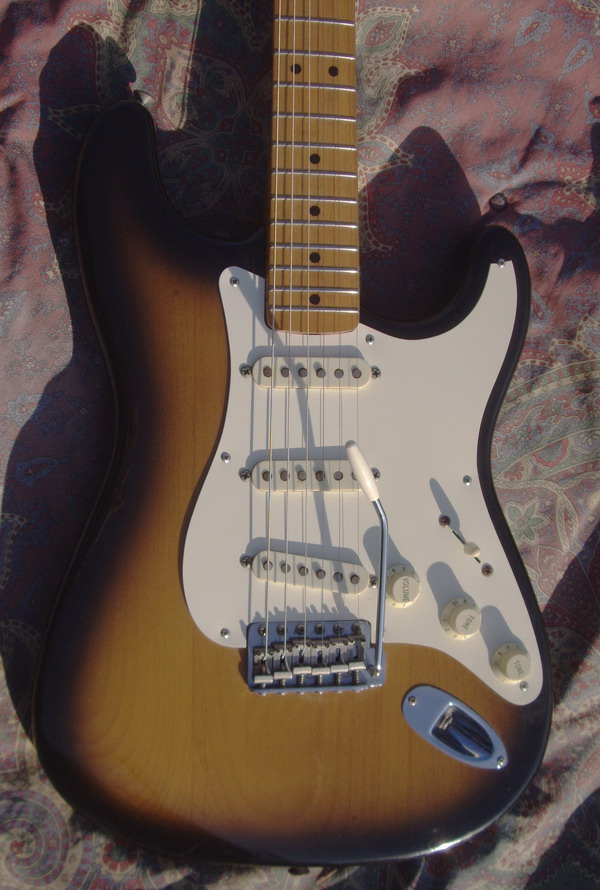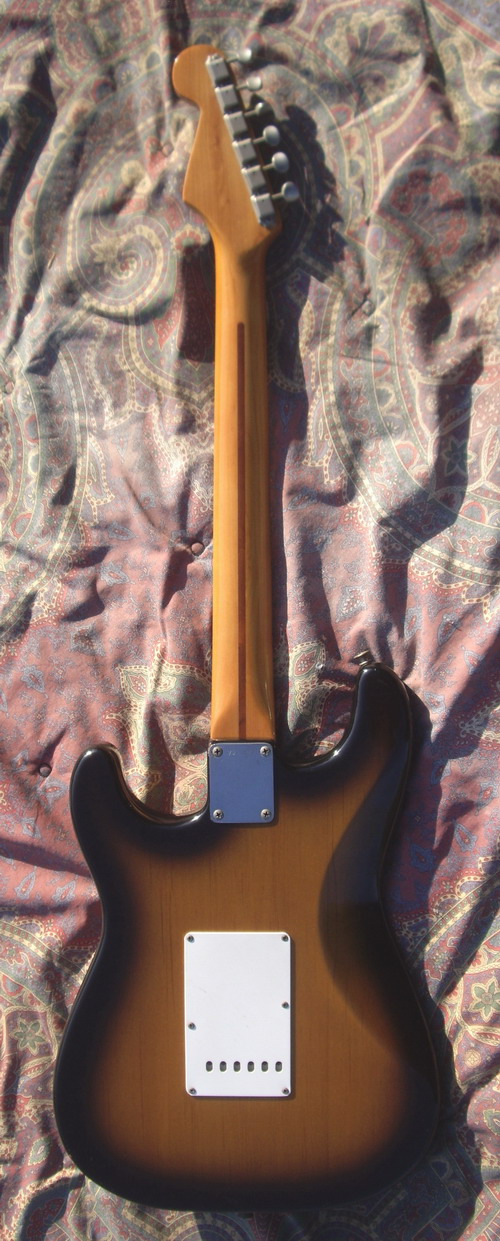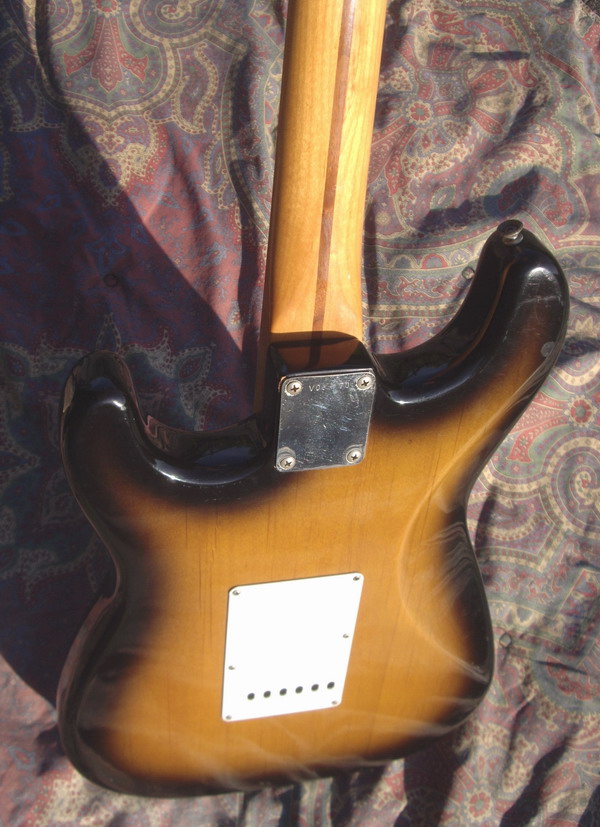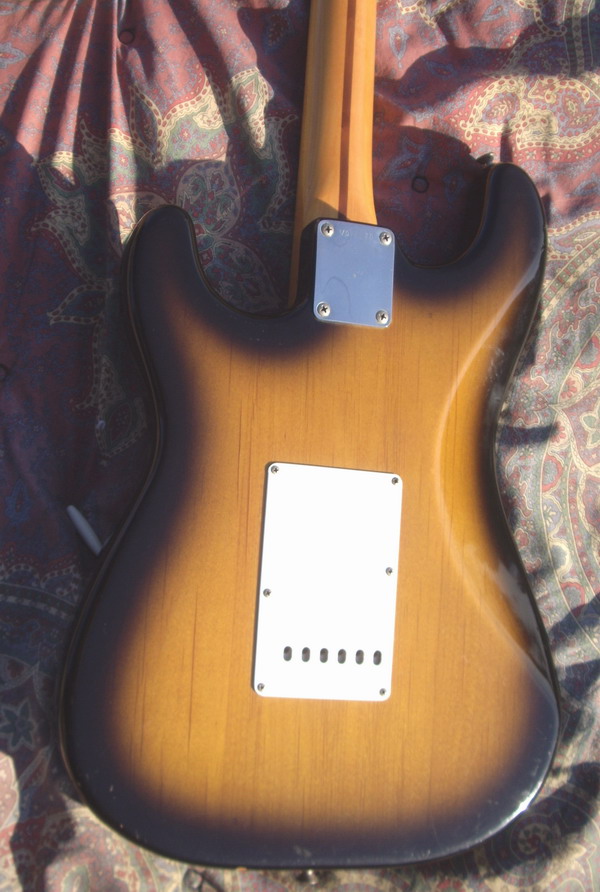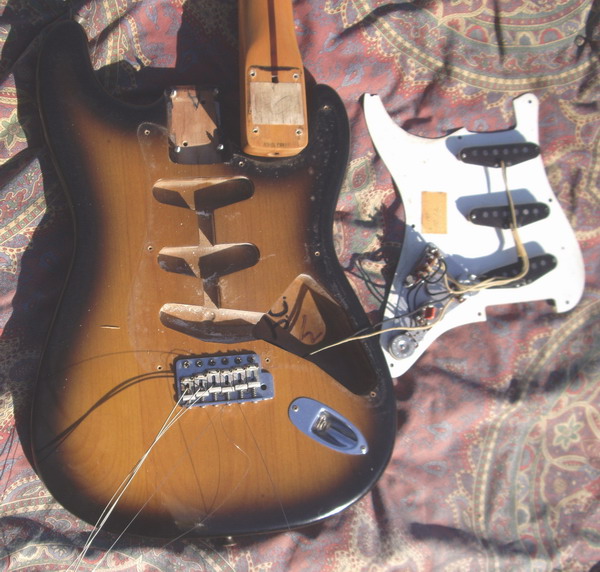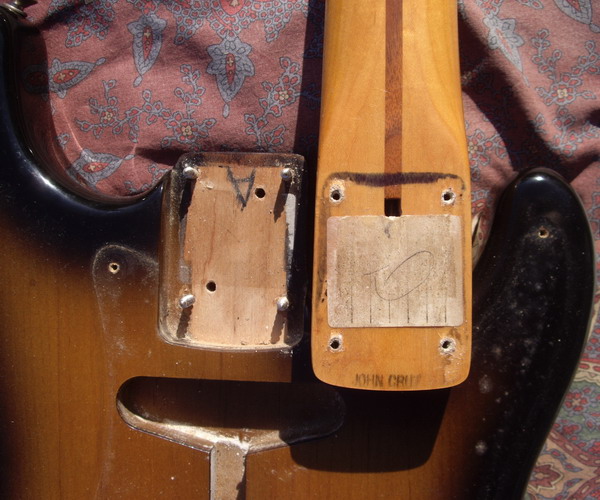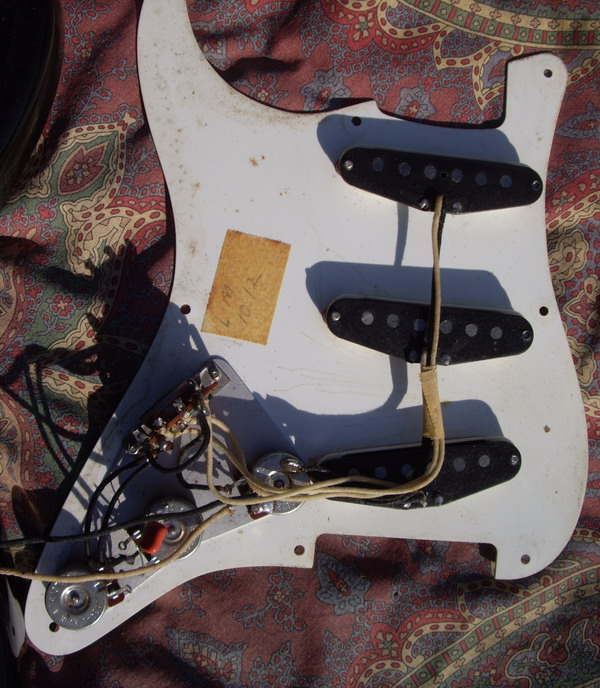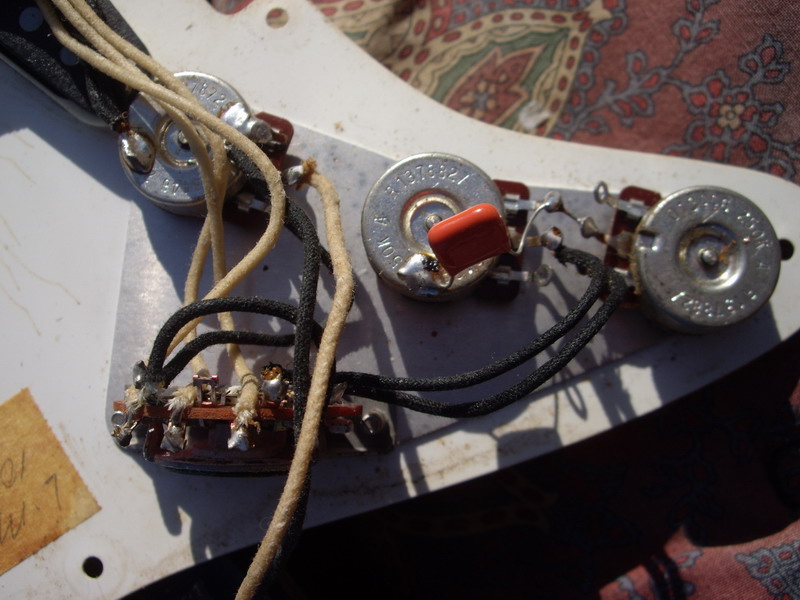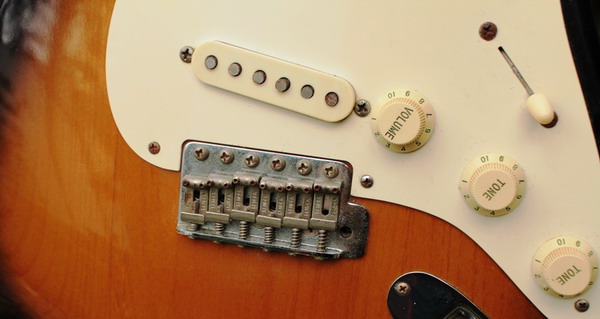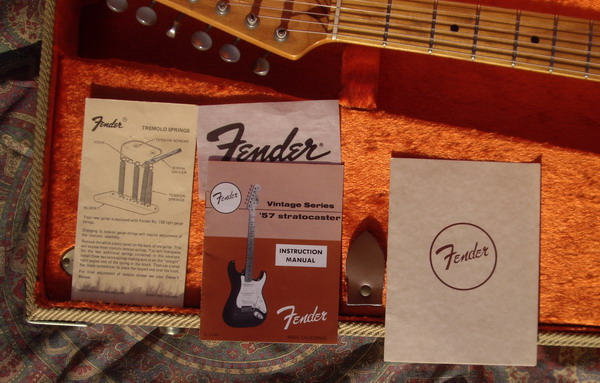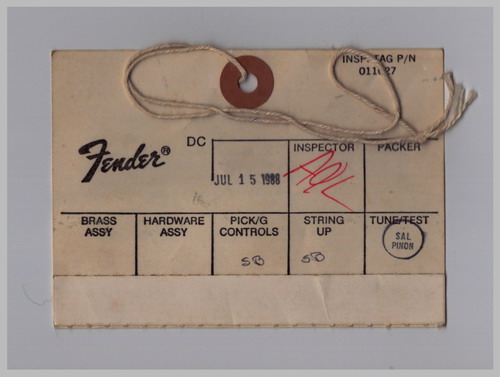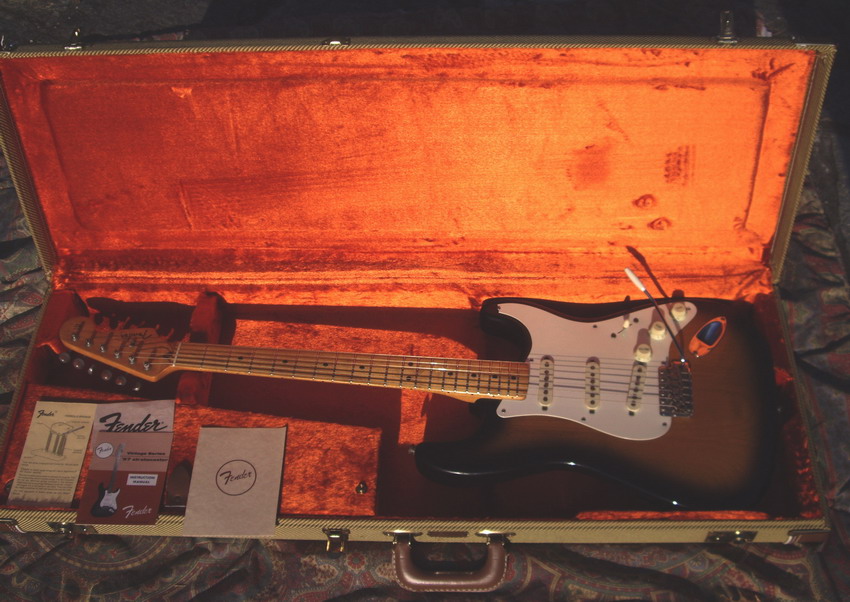 1988 STRATOCASTER JOHN CRUZ 57' REISSUE , Sunburst 2 Tone, RARE Excellent plus Conditions OHC
Fender V-serial USA stratocaster in 2TSB nitro finish made by famous Fender masterbuilder John Cruz . Alder body with great looking grains. Very thin finish on a body. In very nice condition. Frets are in great condition!! All original! 3-way switch. Fender stamped saddles. CTS potentiometers. Come with Original Documents and Tweed Case. One of John's first works at Fender before he became Master Builder ! Super Rare

Plays and sounds amazing!
John Cruz
John Cruz came to Fender in 1987, joined the Custom Shop in 1993 and became a Master Builder in 2003. Being a guitarist and understanding what a great guitar should look, feel and sound like has always been a top priority for him. Custom guitars are his passion, and he is the man behind several famous Custom Shop instruments, including the replica of Stevie Ray Vaughan's famous "Number One" Stratocaster guitar, the Jeff Beck Esquire Relic (as used with the Yardbirds), the replica of Yngwie Malmsteen's famous "Duck" Stratocaster, the John Mayer Limited Edition Black 1 Stratocaster, And most recently The Famed limited Edition Gary Moore 1961 Fiesta Red Stratocaster as well as countless others.