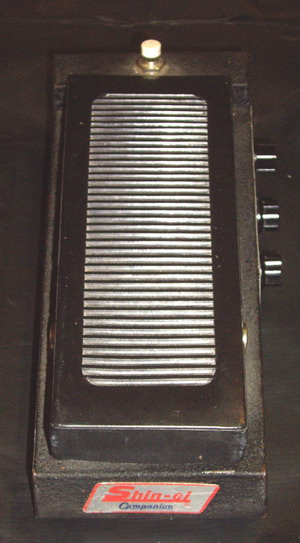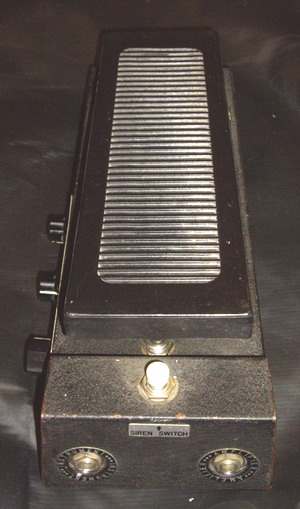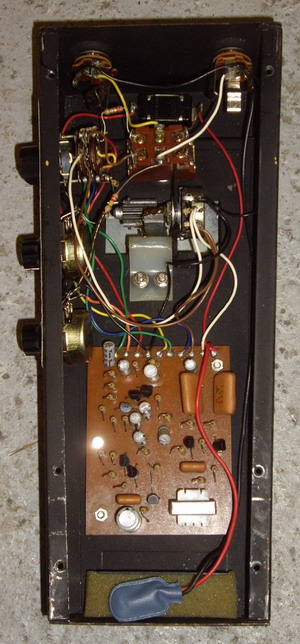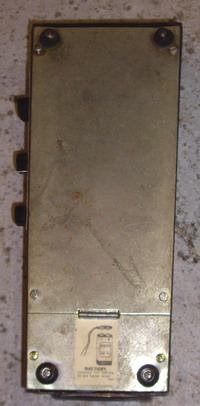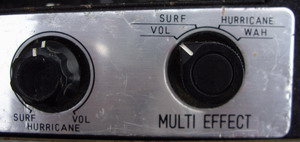 Shin-Ei Companion Wah Surf Hurricane Sirene Multi Effect Pedal 70's
Really great and rare vintage pedal.
Made in Japan in the 60's-70's. Backwards Wah, with Siren, Hurricane, and Surf effects.
Also works as a volume pedal. This has to be one of the worlds first multi effects pedals, containing wah, volume, wind, surf and siren effects!The Wah has a unique sound and response and actually operates in the reverse of a normal Wah! Toe down on the treadle is actually the maximum bass setting and heel down is the treble end of the wah's sweep.
Hurricane (pitch controlled hurricane/tornado sounds),volume (normal volume pedal), wah (funky 70s "growl-y" wah sounds!), surf (like "hurricane" but volume controlled). and the last choice is a switch called 'siren' which is a sine wave rising and falling.
http://www.youtube.com/watch?v=2IsrPYLWGjw
http://www.youtube.com/watch?v=W0xgKo8YIXY
http://www.youtube.com/watch?v=PTvSltyd6zc
http://www.youtube.com/watch?v=fME4a2YLB8c
Notable musicians who have used the FY-2 include:

William Reid of The Jesus and Mary Chain famously used the FY-2 and a Shin-ei Companion Fuzz/Wah extensively on their 1985 debut album, Psychocandy.
Colin Greenwood of Radiohead (can be heard on "Exit Music (For a Film)" from OK Computer and "Myxomatosis" from Hail to the Thief, and also in live performances of "The National Anthem" from Kid A and "Packt Like Sardines in a Crushd Tin Box" from Amnesiac)
Graham Coxon
Dan Auerbach
Stephen Morris
Ross Knight of Cosmic Psychos
Nick Tyler of Driveblind
Adrian Lendon of Red Riding Quartet
Andrew Wilson of Die! Die! Die!
Joy Division- various members
Jon Wilson-Father One
Christian Bland-The Black Angels
Mick Destiny - The Demon Drink