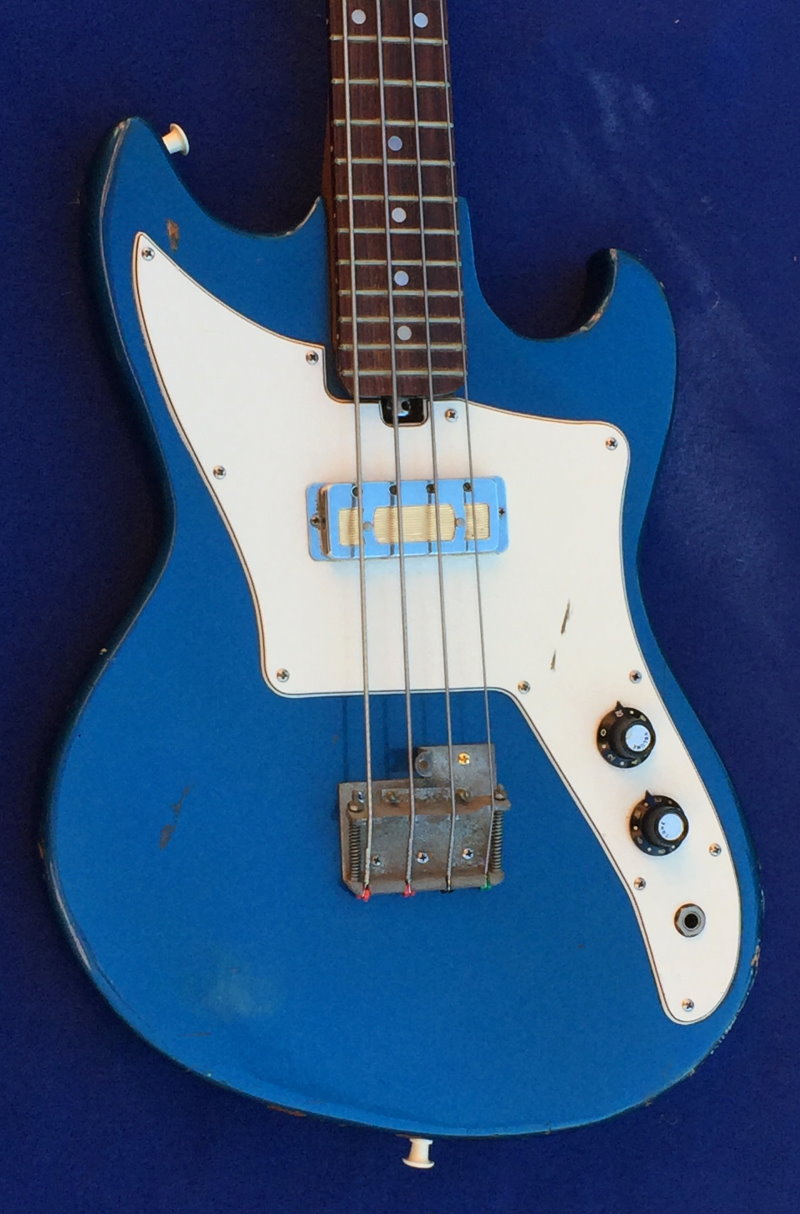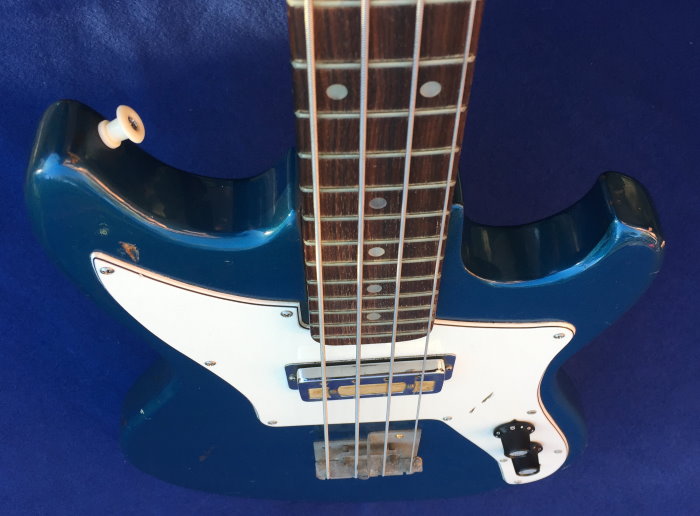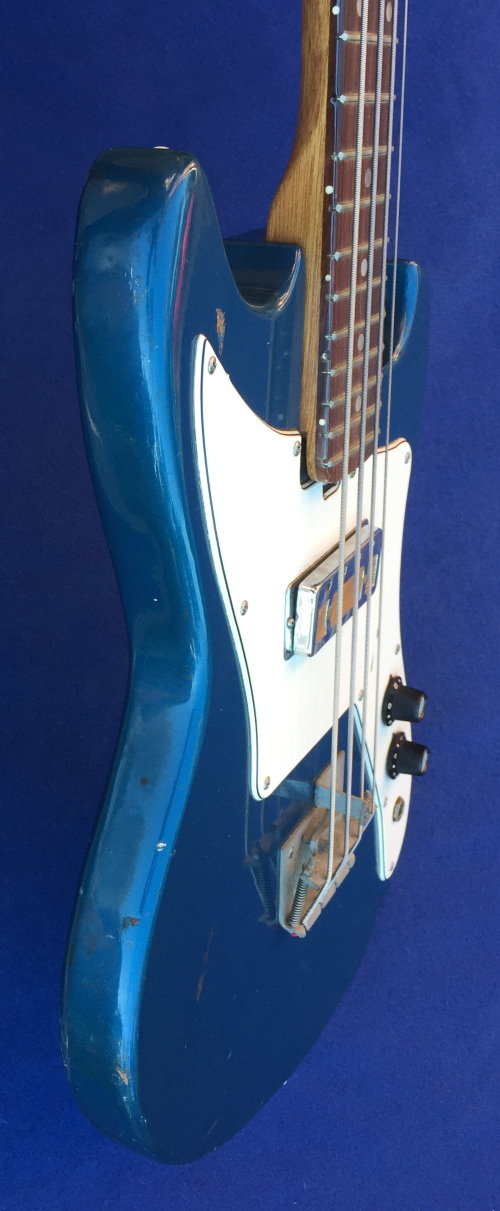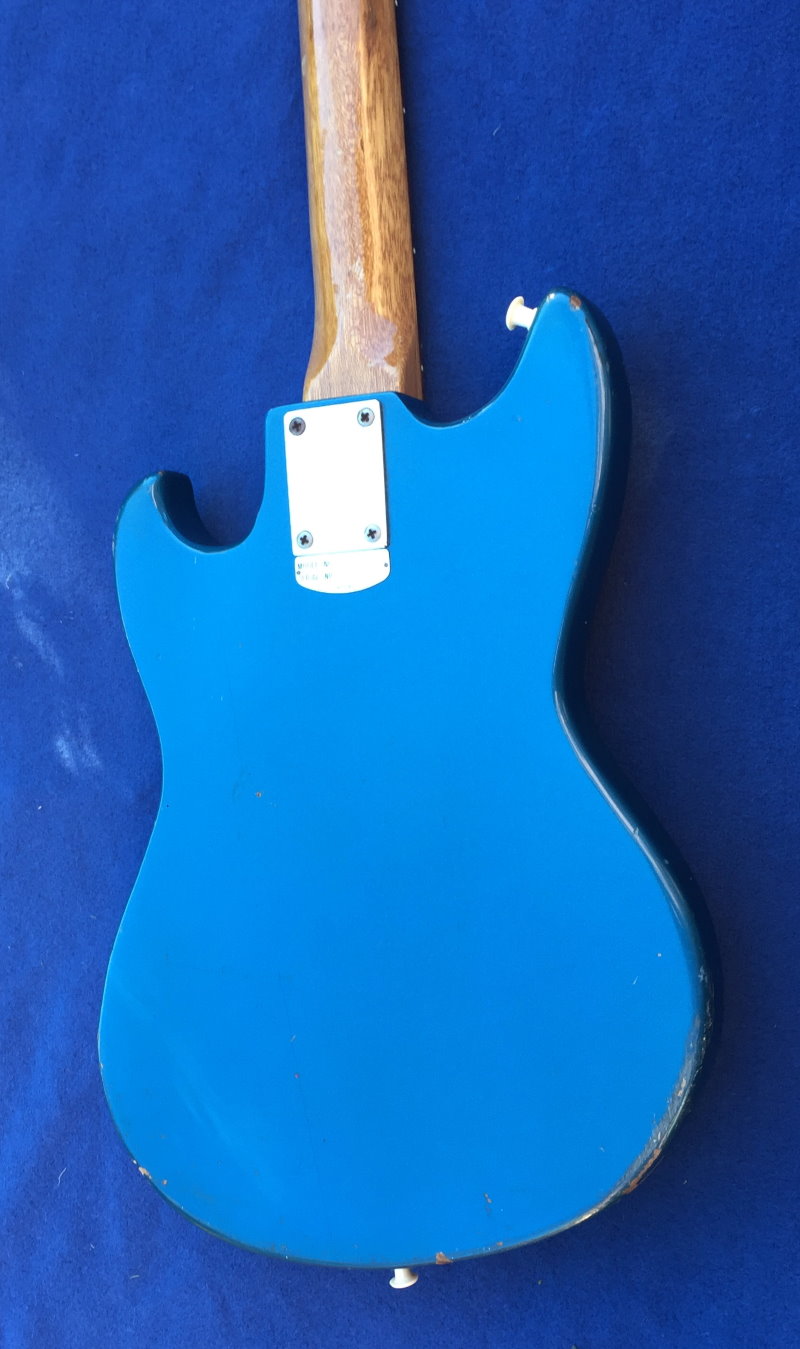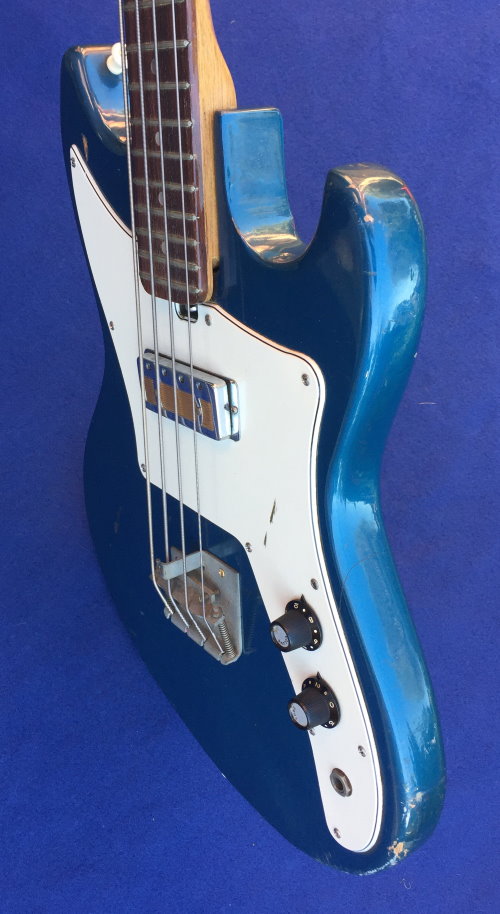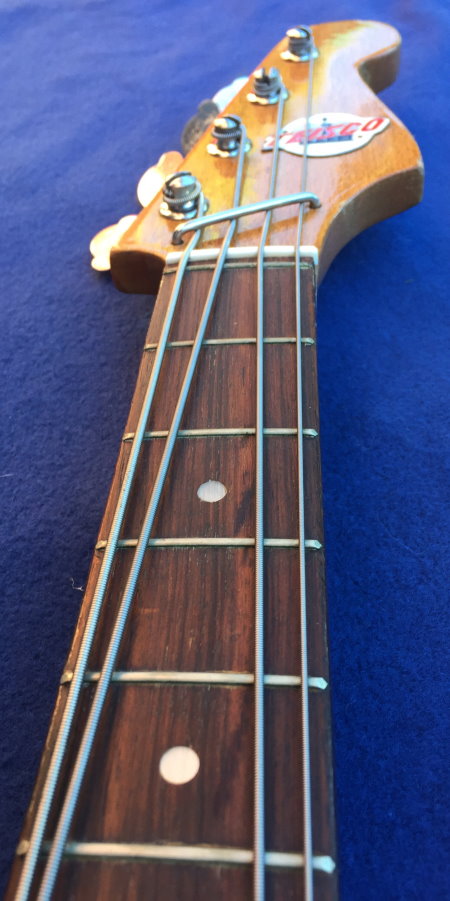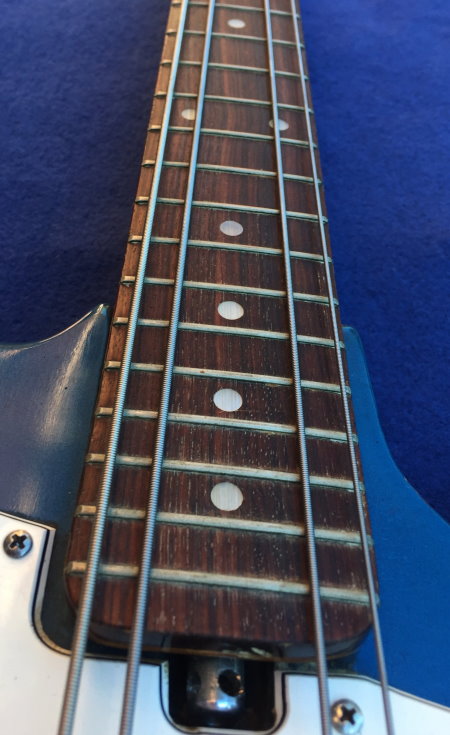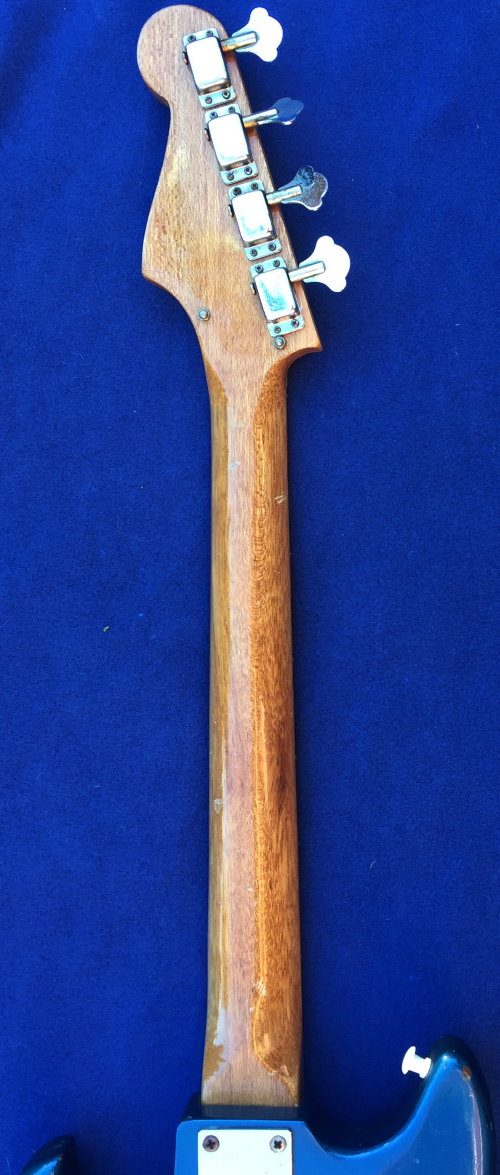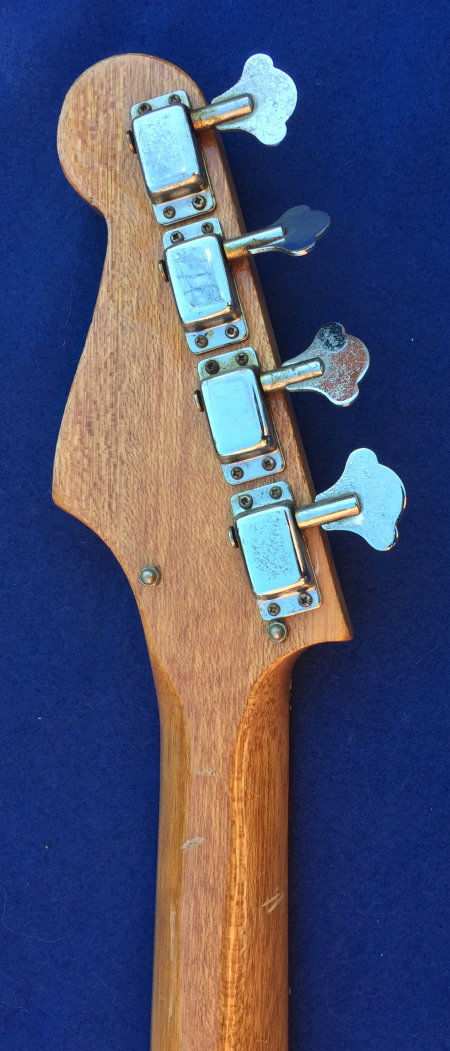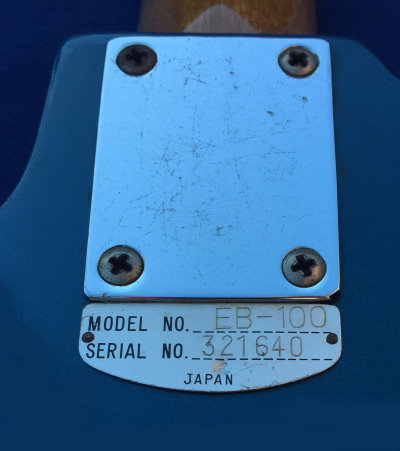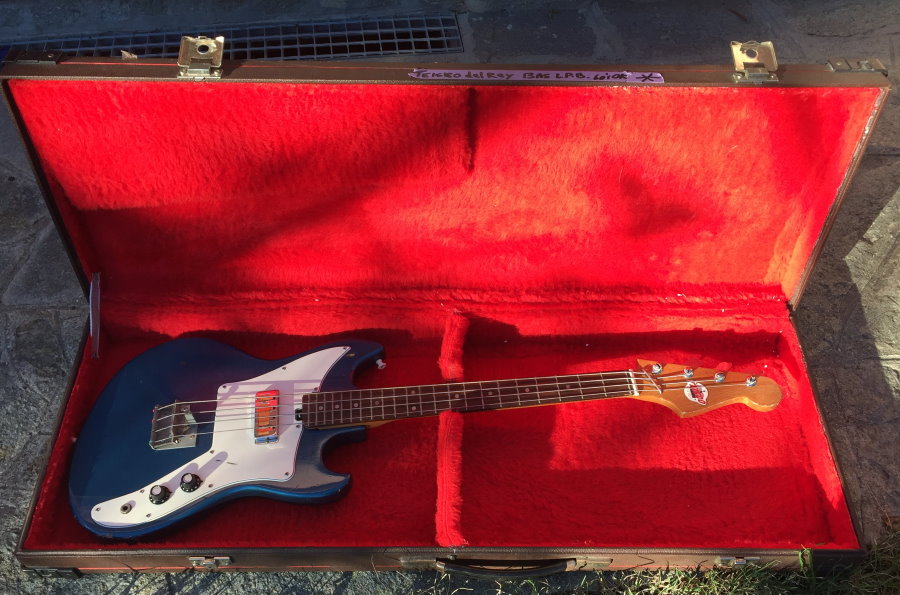 1968 TEISCO DEL REY Bass Mod EB100 Lake Placid Blu code BA911
Short scale, Mahogany neck, Rosewood fingerboard, played but not abused, straight neck, very good frets ready to play. Comes in Hard Case

A simple but very attractive beginner's bass rig from the late 1960's, of the sort thet must have started many a budding rocker down the road to ruin. The bass has a very short guitar-scale neck and a single pickup with tone and volume controls, and an ingenius one-piece adjustable bridge saddle. The finish is a beautiful Lake Placid blue surprisingly similar to Fender paint, applied to both the body and neck.This is actually a good sounding and fun little bass to play. Then as now, if you can't afford a custom-color Fender, Teisco can help!

Overall length is 39 in. (99.1 cm.), 12 1/2 in. (31.8 cm.) wide at lower bout, and 1 1/4 in. (3.2 cm.) in depth at side. Scale length is 24 1/2 in. (622 mm.).

https://youtu.be/ei6ka12pfTE
https://youtu.be/8Dq57cQ2fwY