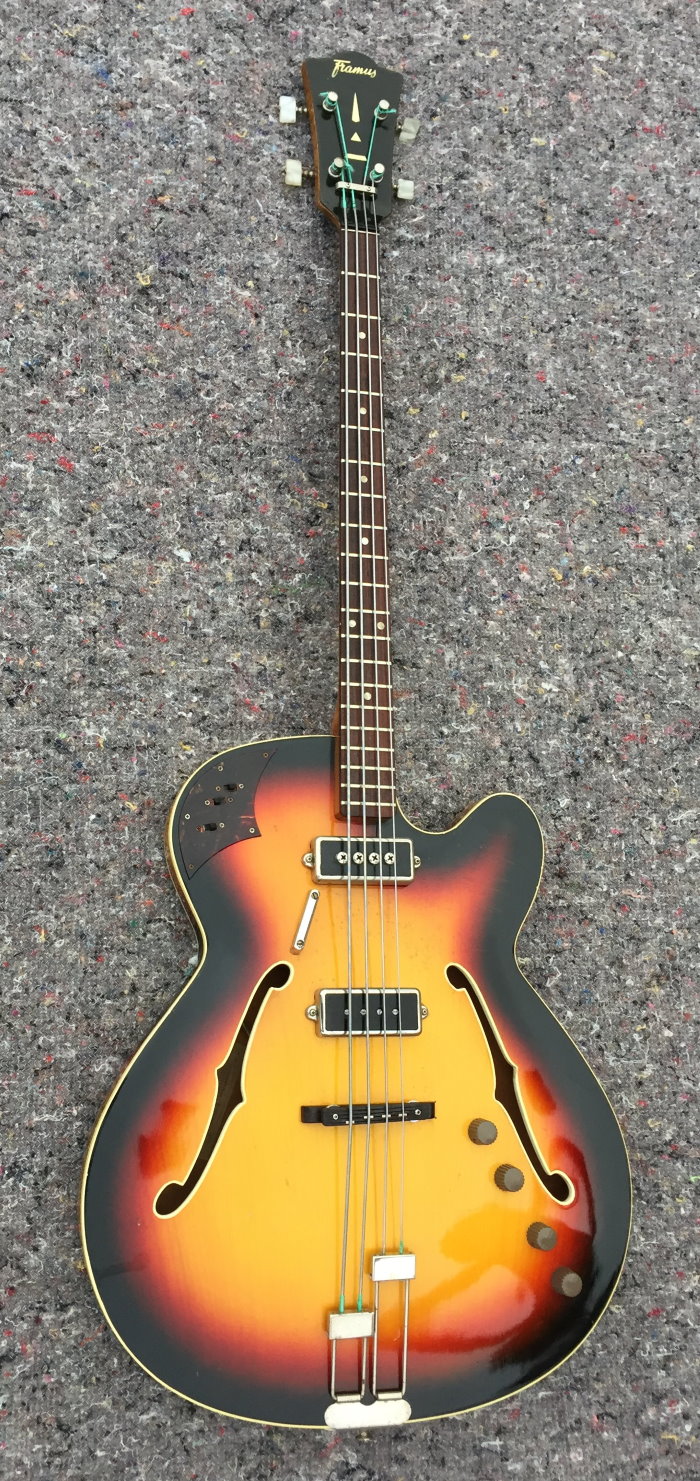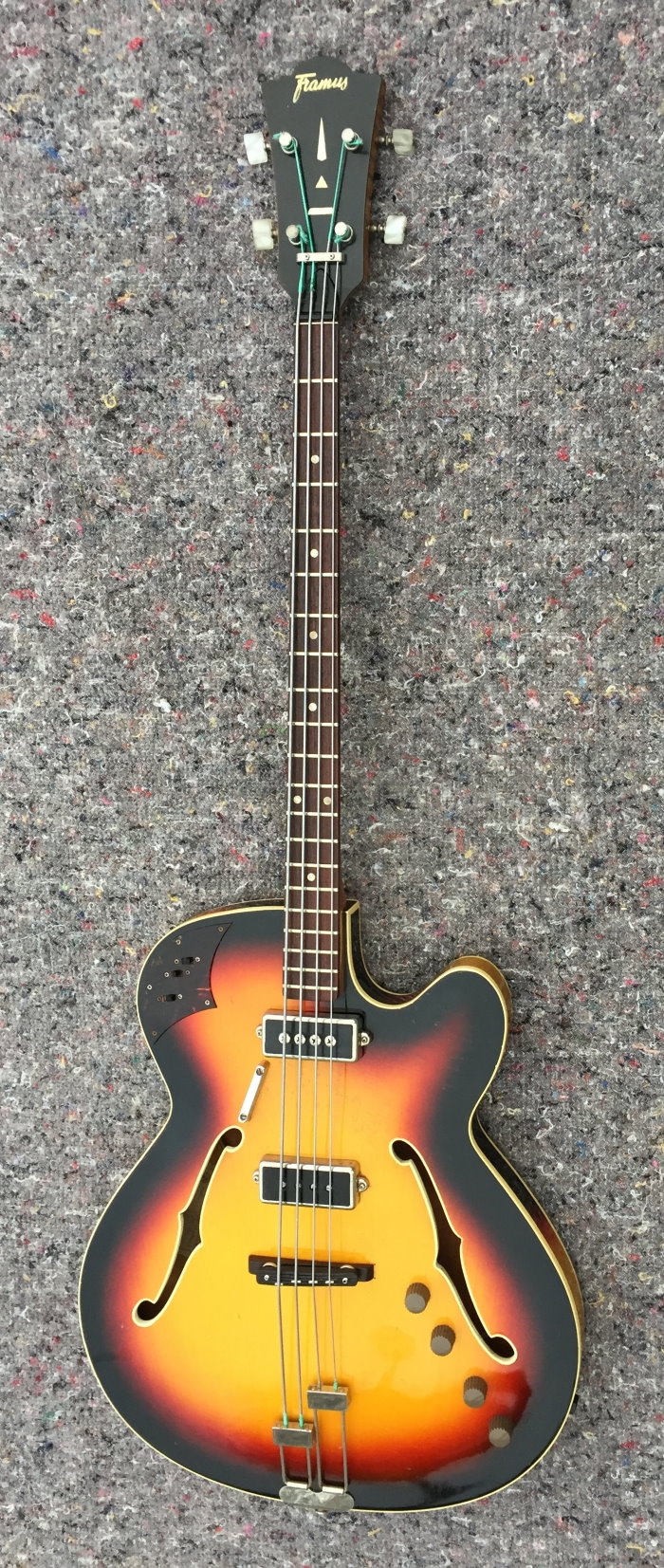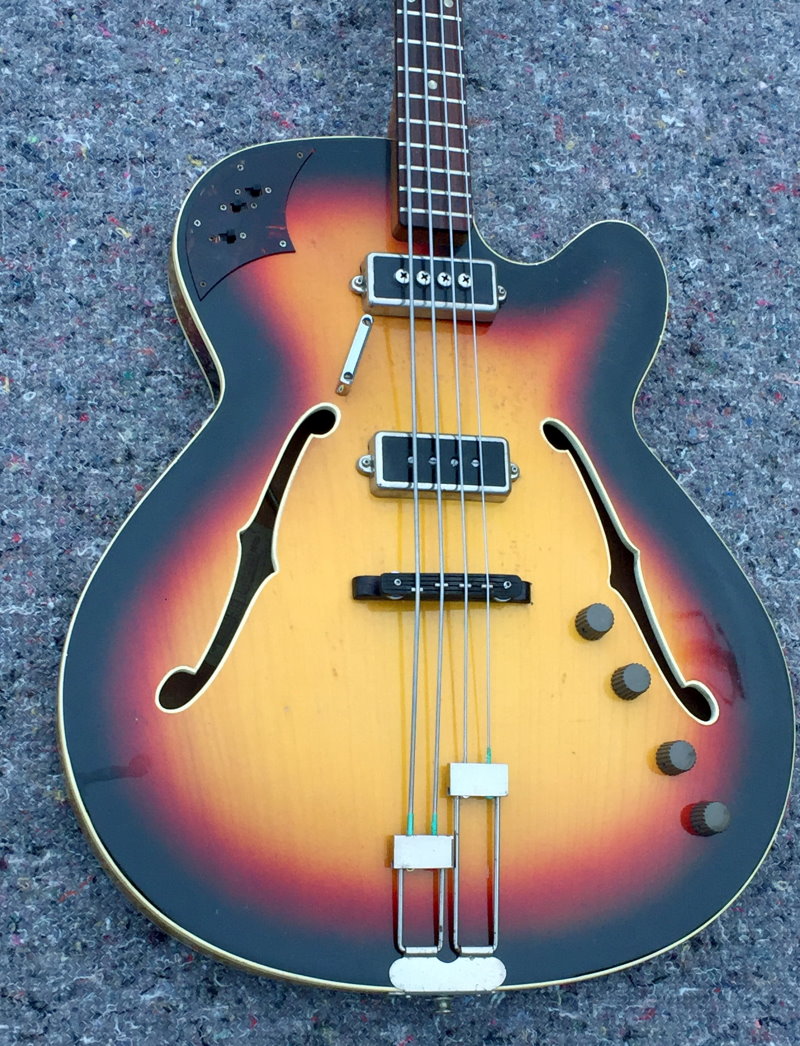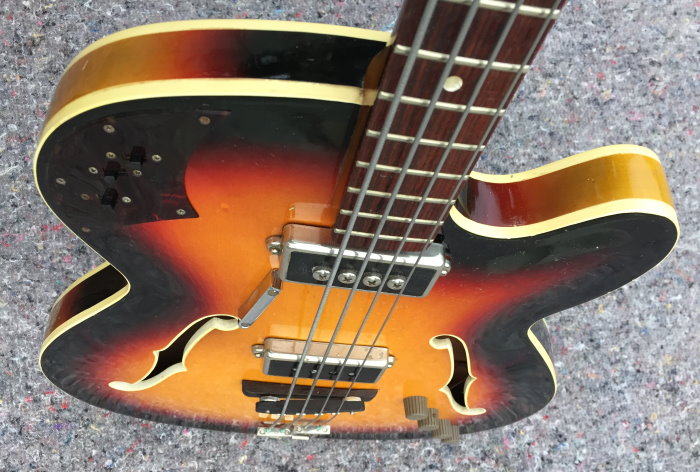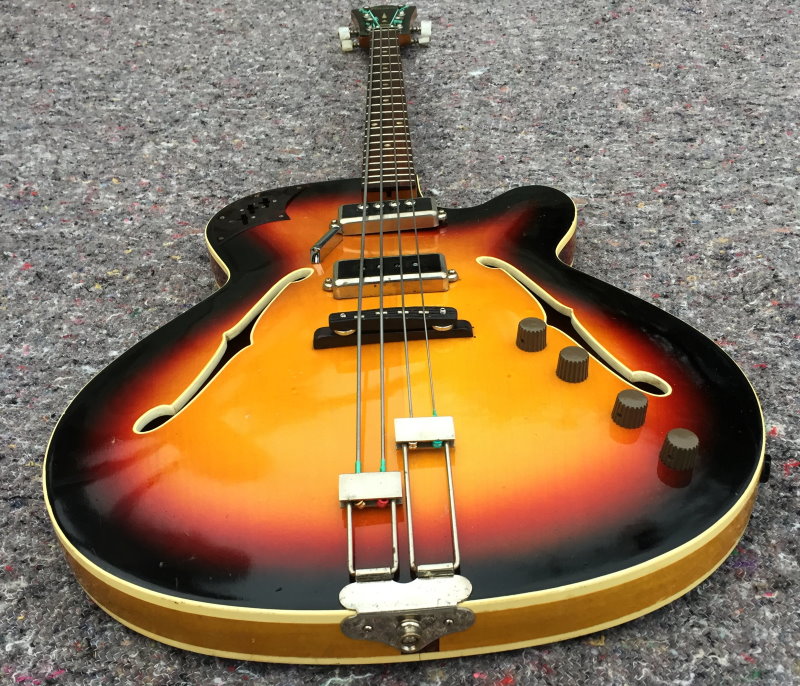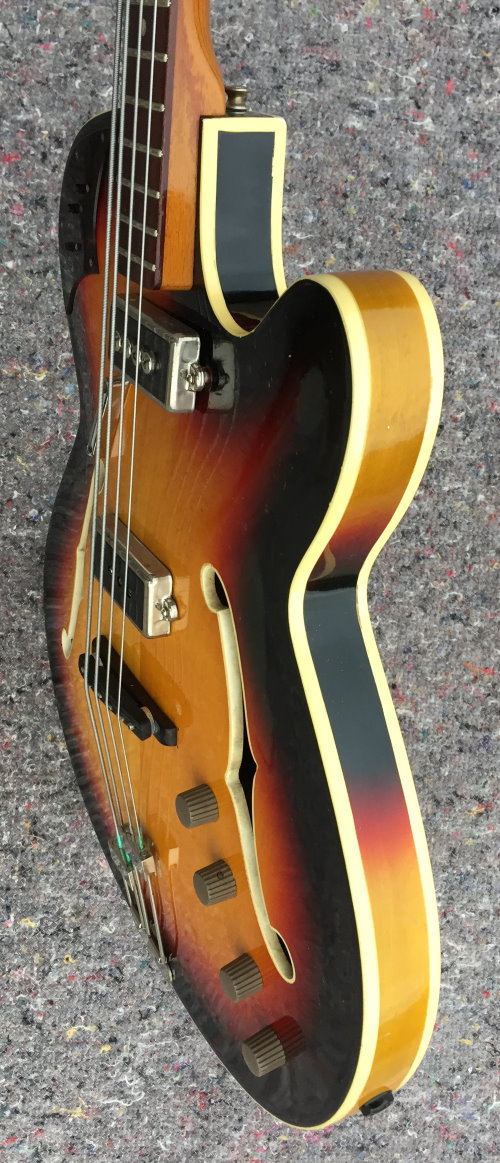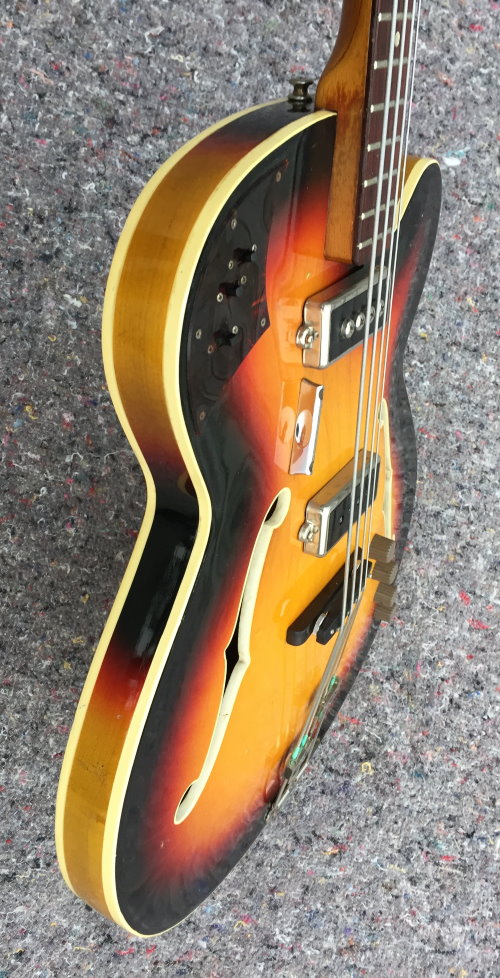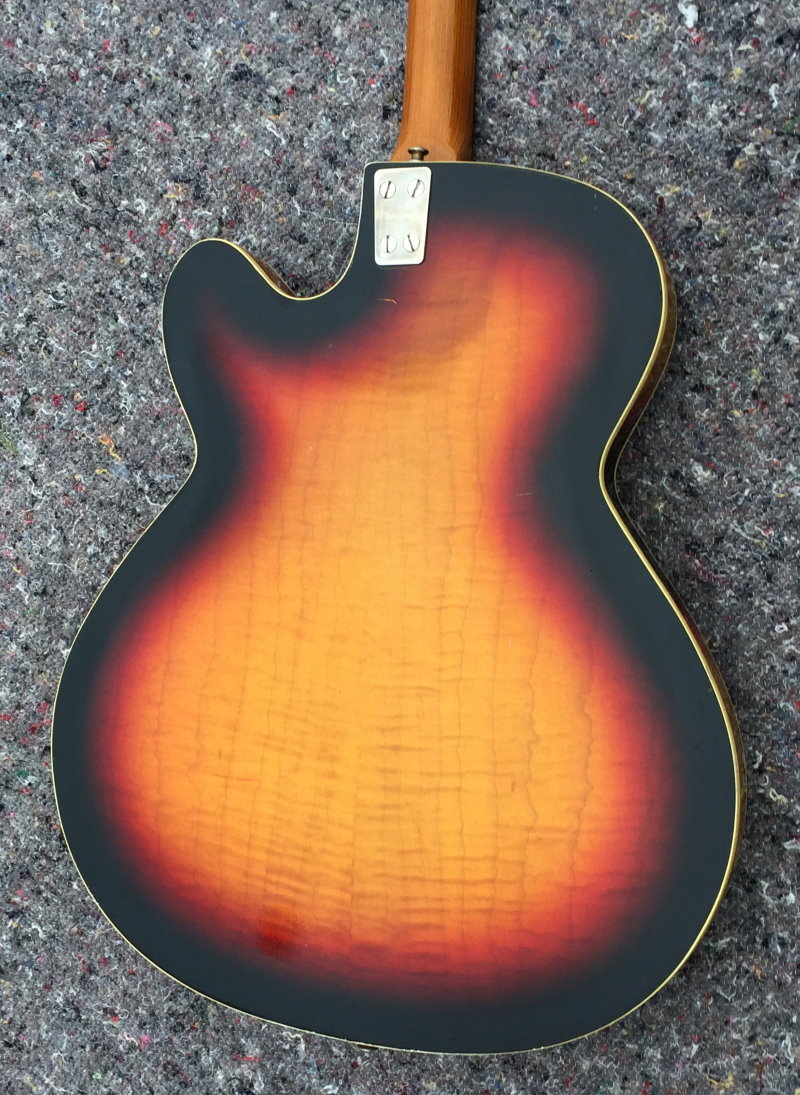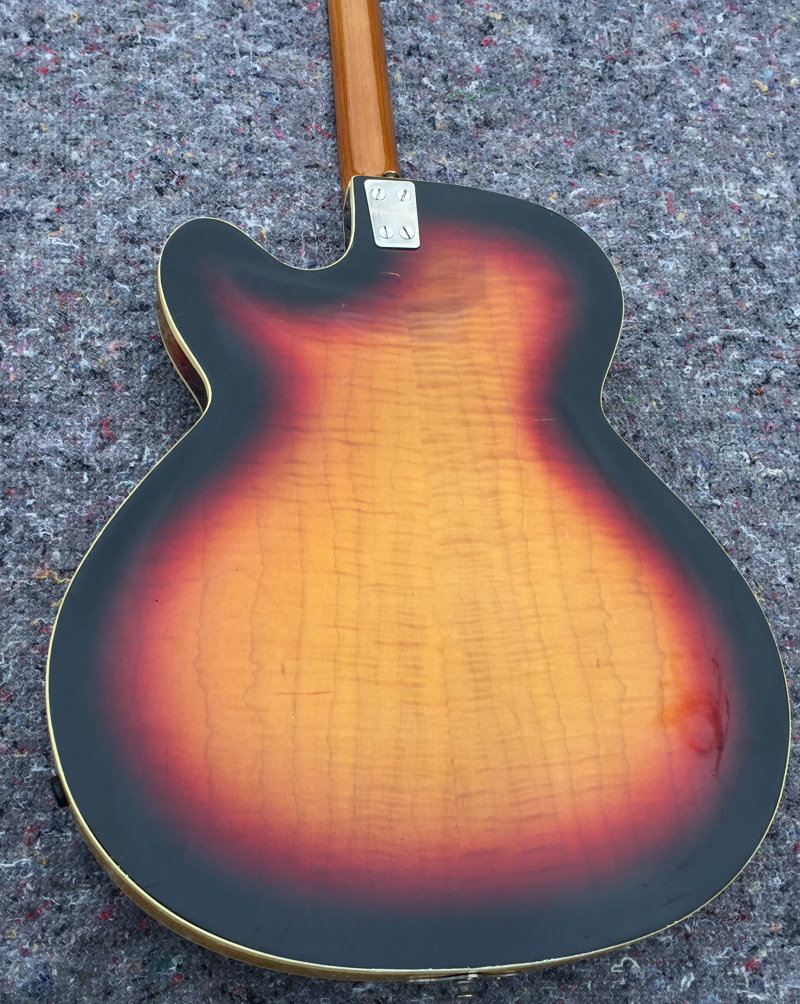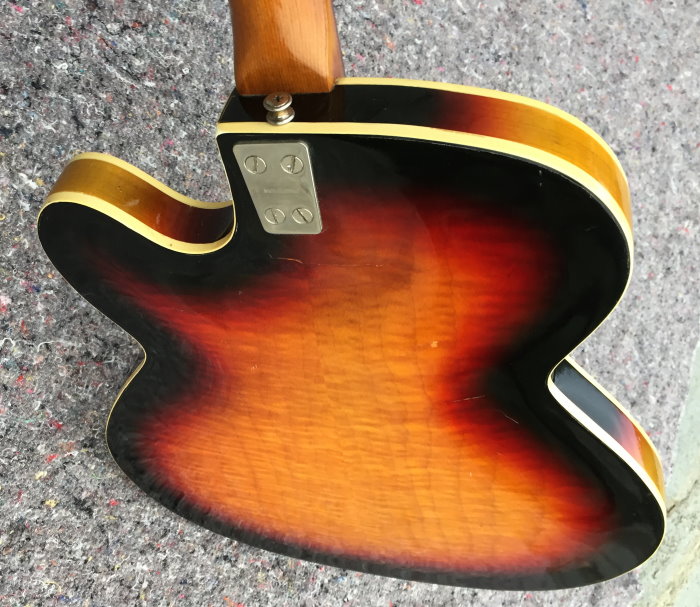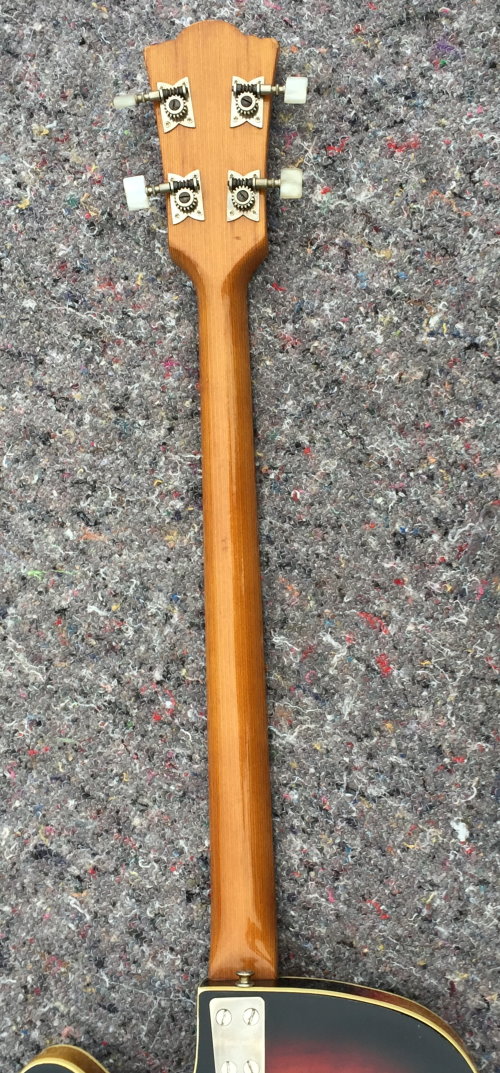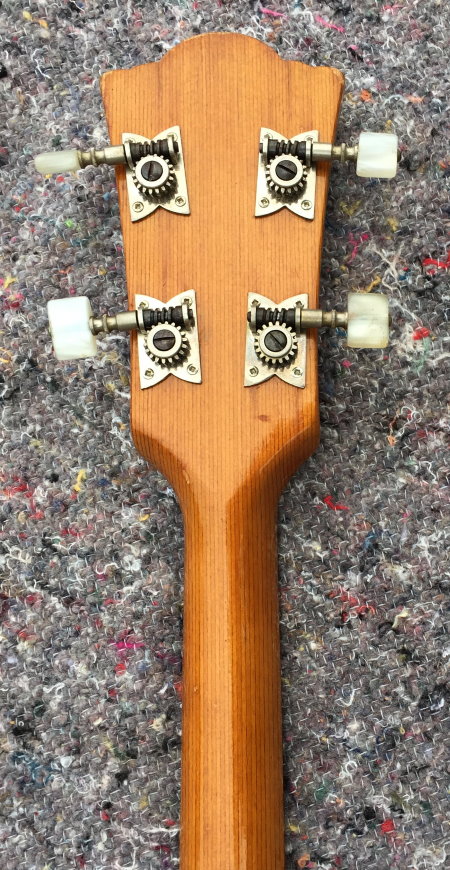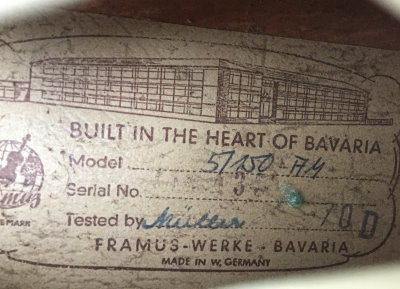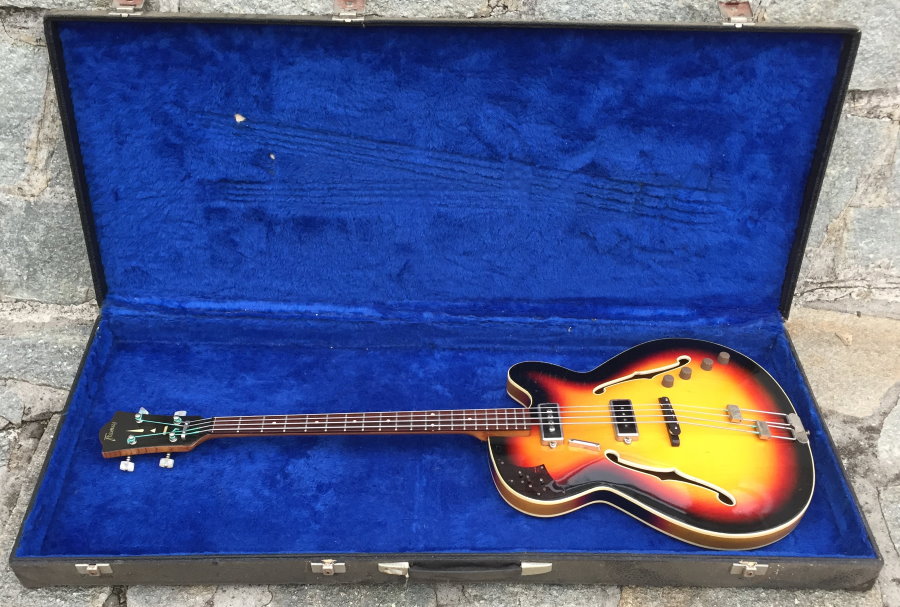 1970 FRAMUS BASS Mod. 5/150 Star Bass, Semiacoustic Hollowbody, two pickups, Made in W. Germany EXC Hard Case. Code BA64
Bass is in very good conditions and very playable. Usual sign of wear litlle ding&dong and scretches. Electronic work well, straight neck with perfect fingerboard and frets, low action ready to play. Hofner Bridge. Comes in a period Hard case. Laminated maple body, single-cut hollow body with flamed maple back, bolt-on neck with bound rosewood fretboard and 2x Framus P-90 Style pickups. Bound rosewood fretboard w/20 original frets and zero-fret, binding on body - back and front. Made famous by Bill Wyman of the Rolling Stones used in concerts and records session from 1963 to 1965. The Star bass has a short 30"scale attached to a Maple body with 2 single coil pickups. It has a narrow nut width that makes playing easy and actually really fun. His bass sounds fantastic both acoustically and electrically with a super-classic 60s thump.
https://www.youtube.com/watch?v=9xL9JAxx3sM
The early bass player of the Rolling Stones is a rock legend. Bill Wyman (* on October 24th 1936 as William George Perks) was the bassist for the Stones for 31 years and significantly shaped the style of the legendary rock band. He was, just like his colleague Charlie Watts (dr), always in the shadow of Mick Jagger and Keith Richards. He was hardly ever present in the mediaīs headlines and didnīt have much of a chance to materialize his musical ideas within the band, but was always appreciated as a bass player. Bill Wyman then went under contract with Dallas Ltd. (London) in 1964 to promote the Framus Star bass. The prospective superstar made this instrument famous worldwide - just like Paul McCartney did with the German Hofner bass equivalent. In the mid sixties Wyman predominantly played the Star bass model with the attached pickup plate and the big body - mostly with a round, but occasionally with the pointy cutaway. The Framus Star bass of this kind therefore was called at times "stone bass".

In the seventies and eighties he released a few albums under his own name and with "Willie And The Poorboys" but never really managed to break through as a soloist. Then again he received a lot of support and recognition for his involvement with an organization whose mission was to battle multiple sclerosis. Bill Wyman then announced in 1992 that he would leave the Rolling Stones. Wyman, who also plays autoharp, guitar, vibraphone, glockenspiel, keyboards, percussion and cello, is busy and successful on stage with his band Rhythm Kings till today. Also his miscellaneous books about the Stones and the history of the blues became standard works.