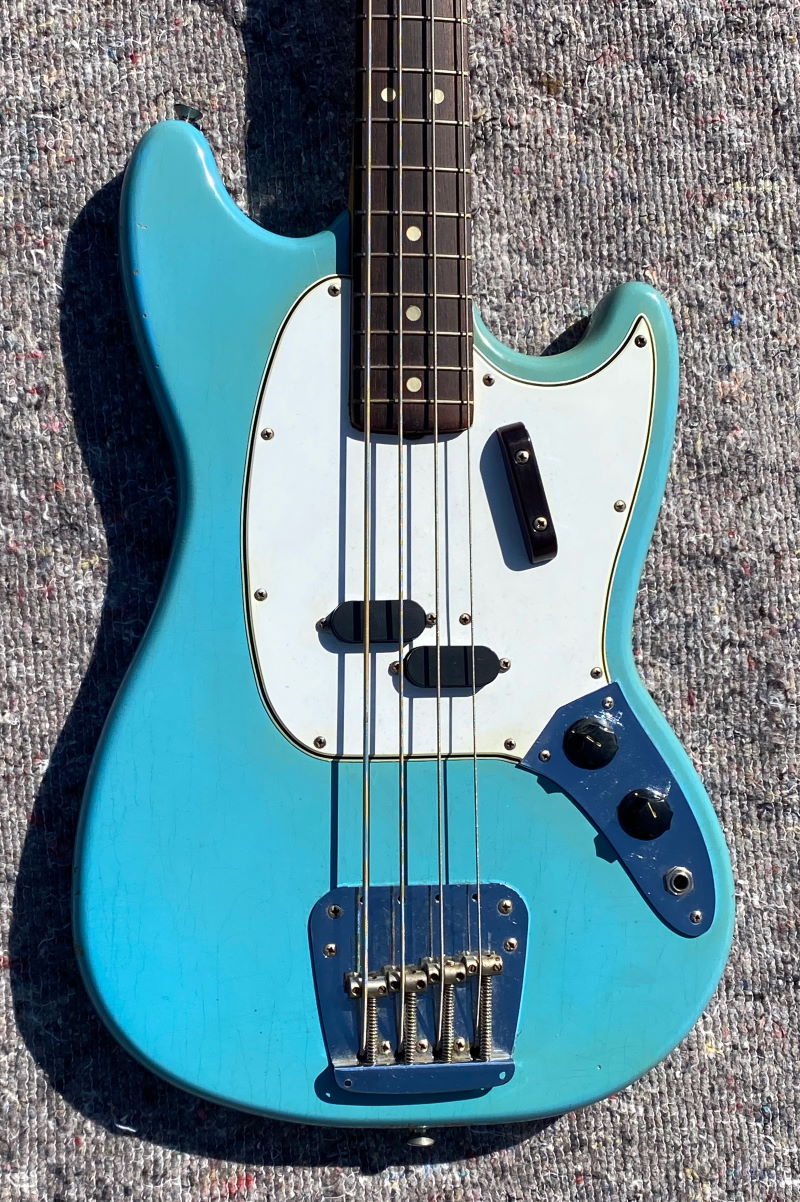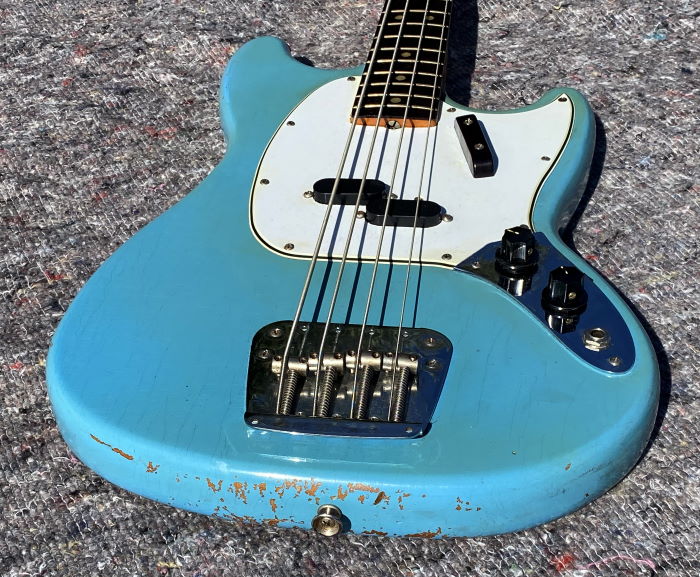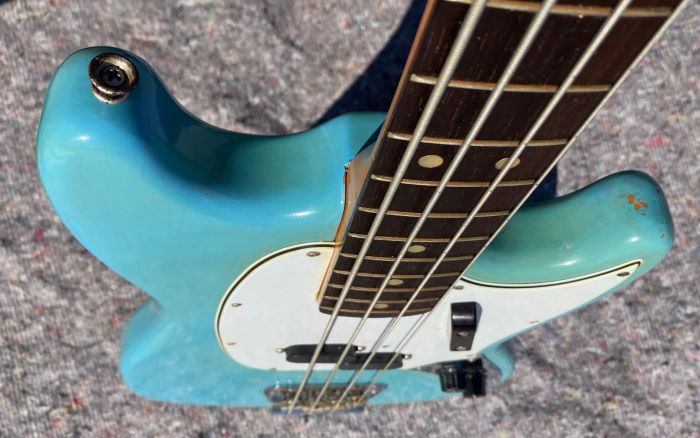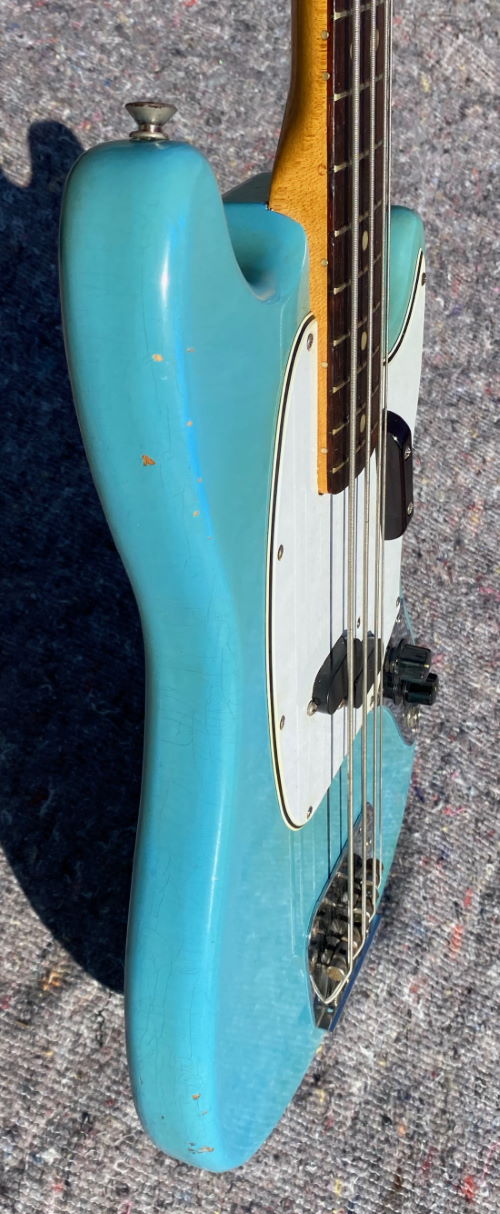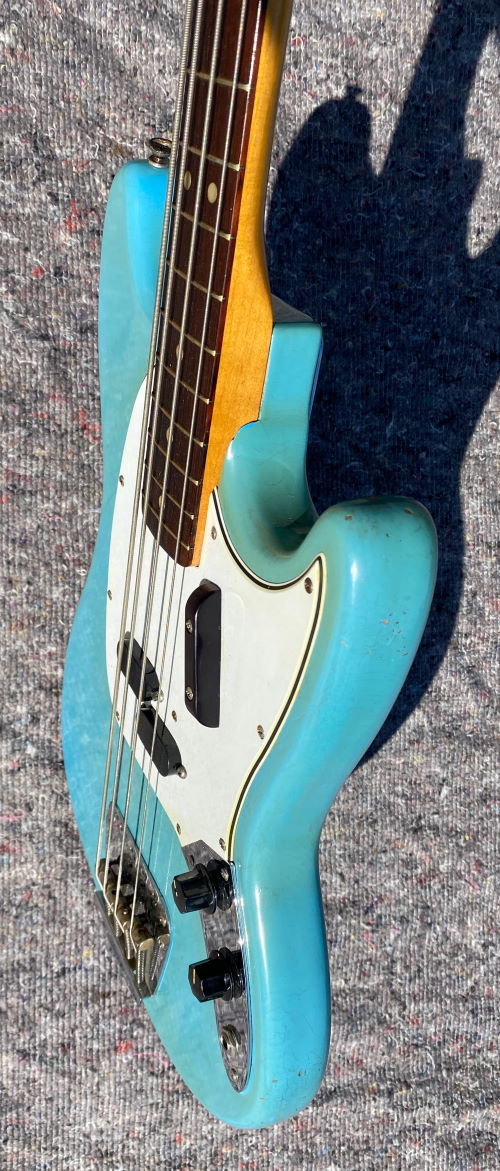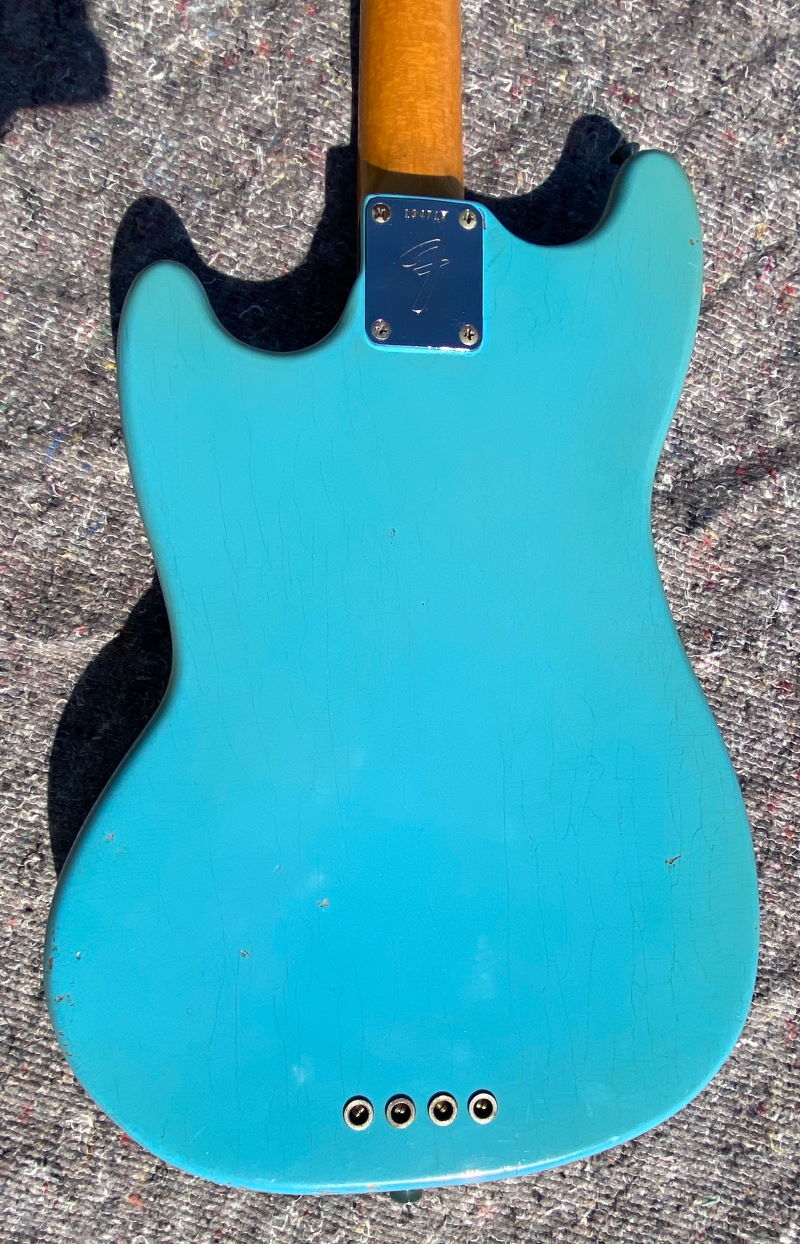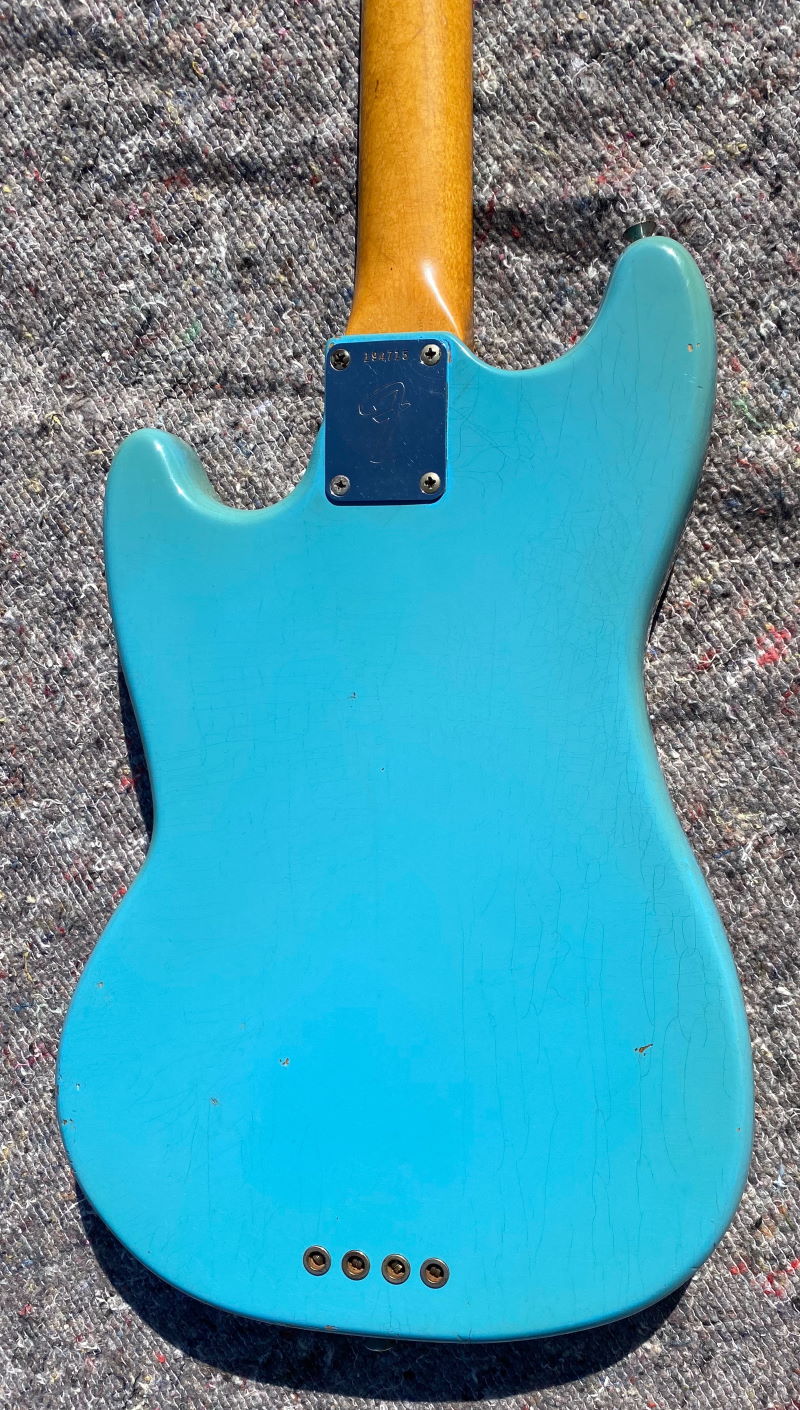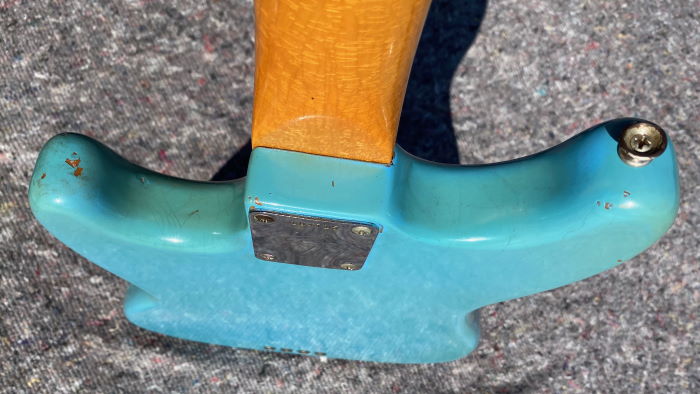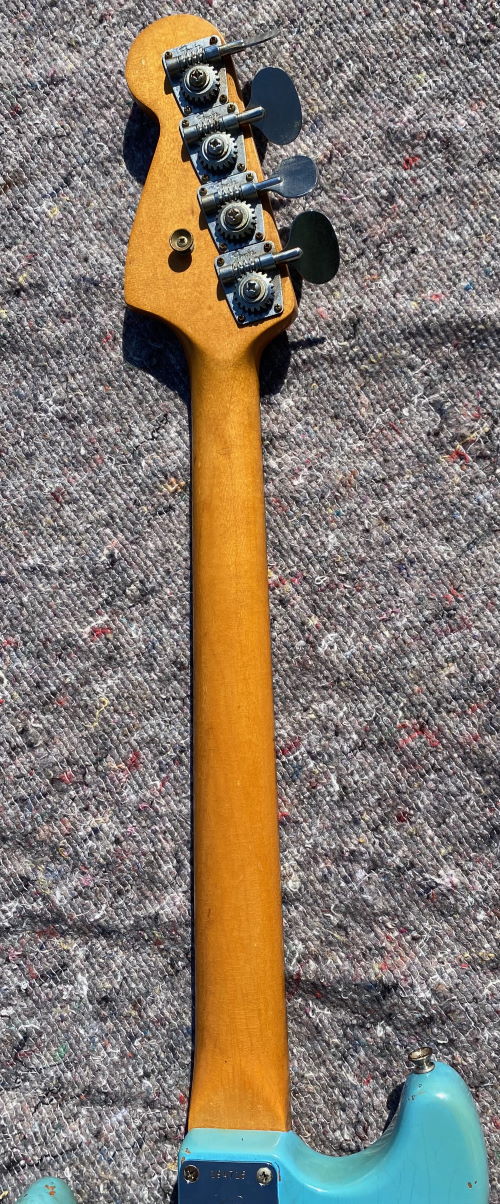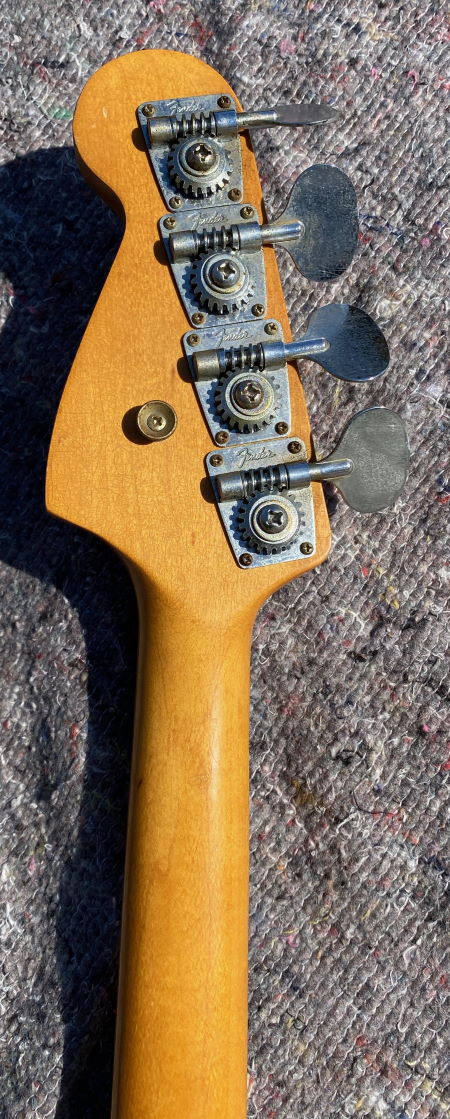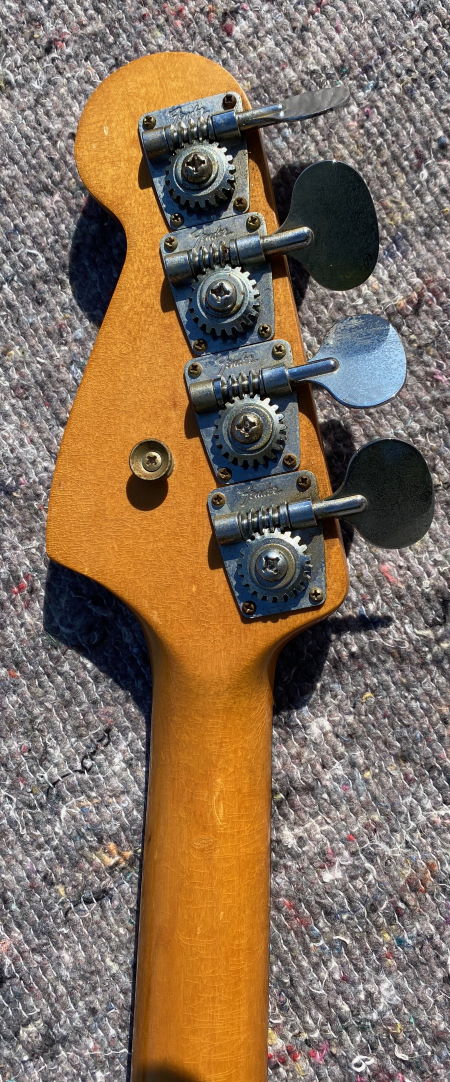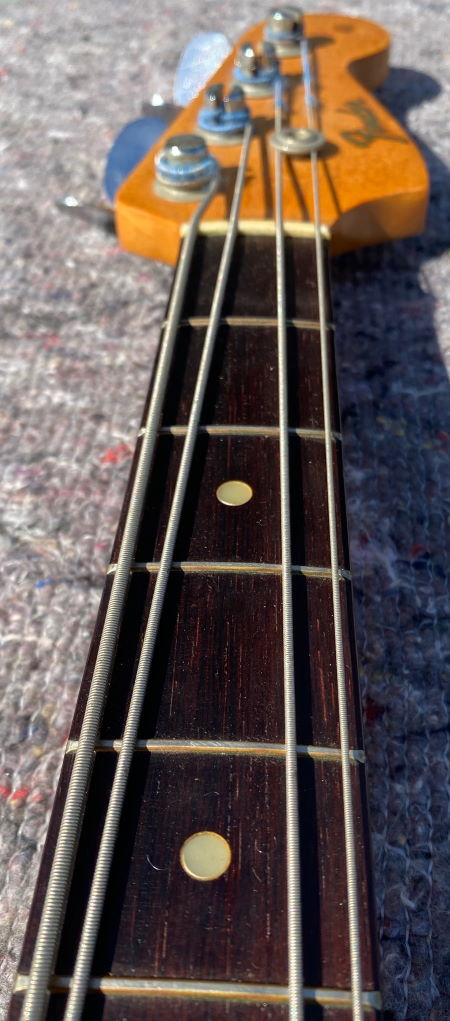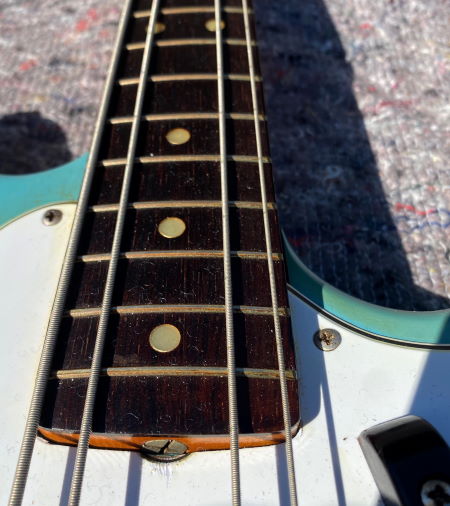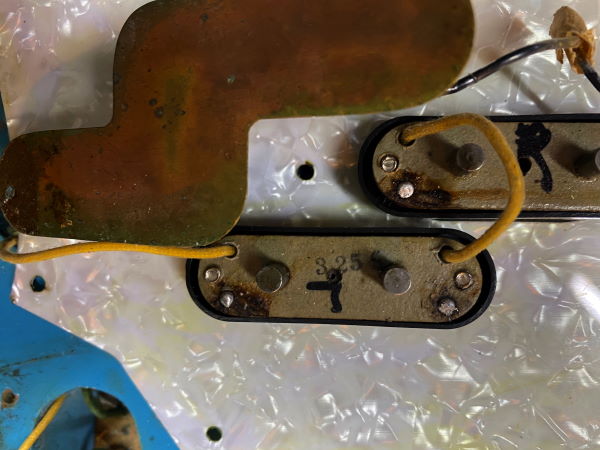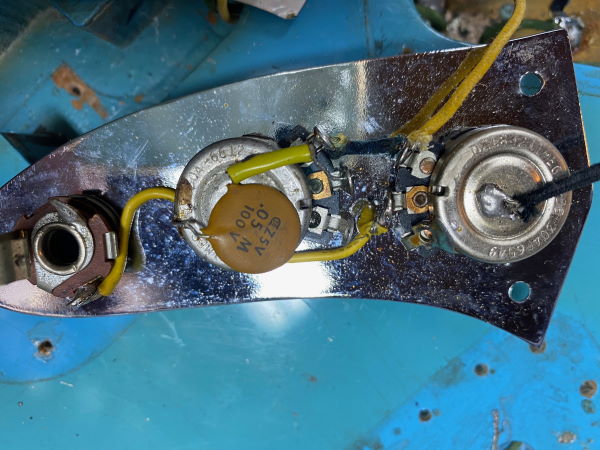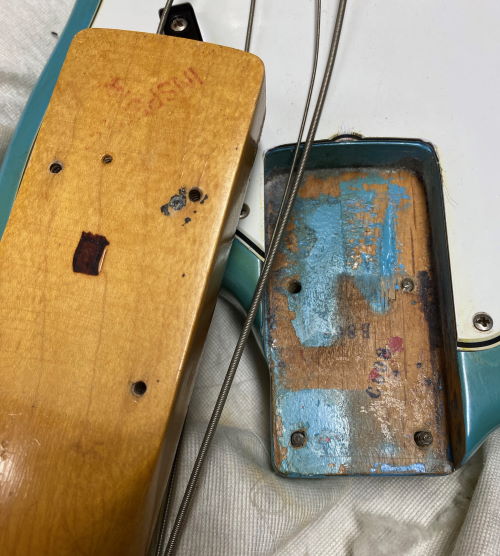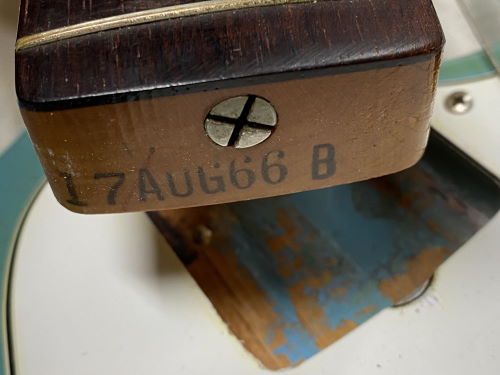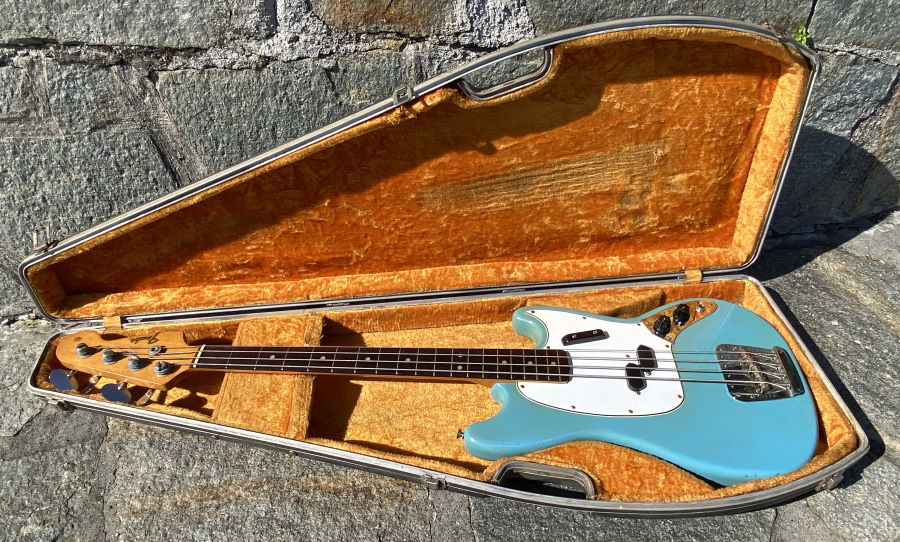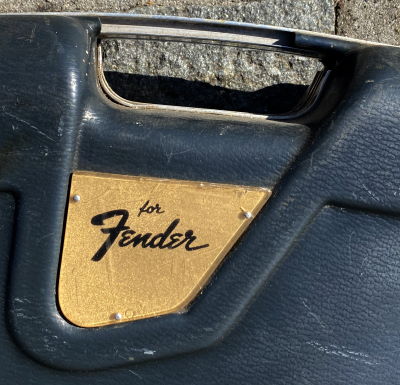 '66 FENDER MUSTANG BASS Daphne Blue, alder body, maple neck with rosewood fingerboard, OHC code BA56
A true closet classic. Looks like it was played a few times and tucked away for the past 50 years. Not flawless but very, very clean with just the right amount of character. Light lacquer checking throughout with a few impressions and beauty marks mainly along the lower bout. This instrument is 100% original. Plays well with good action. Frets are original in very good condition and all electronics work very well. The rare and original formit hard shell case"For Fender" made from Poleverini is in great condition.

1966 was the 1st year the Mustang bass was issued and the last production bass designed by Leo Fender himself. This appears to be an early production. Many had headstock decals pieced together with leftovers from the Mustang guitar and the short lived Fender Bass V. Some had "Contour Body" decals, some didn't. The pattern of the lacquer checking support this decal being applied at the factory and no portion being removed or altered after.