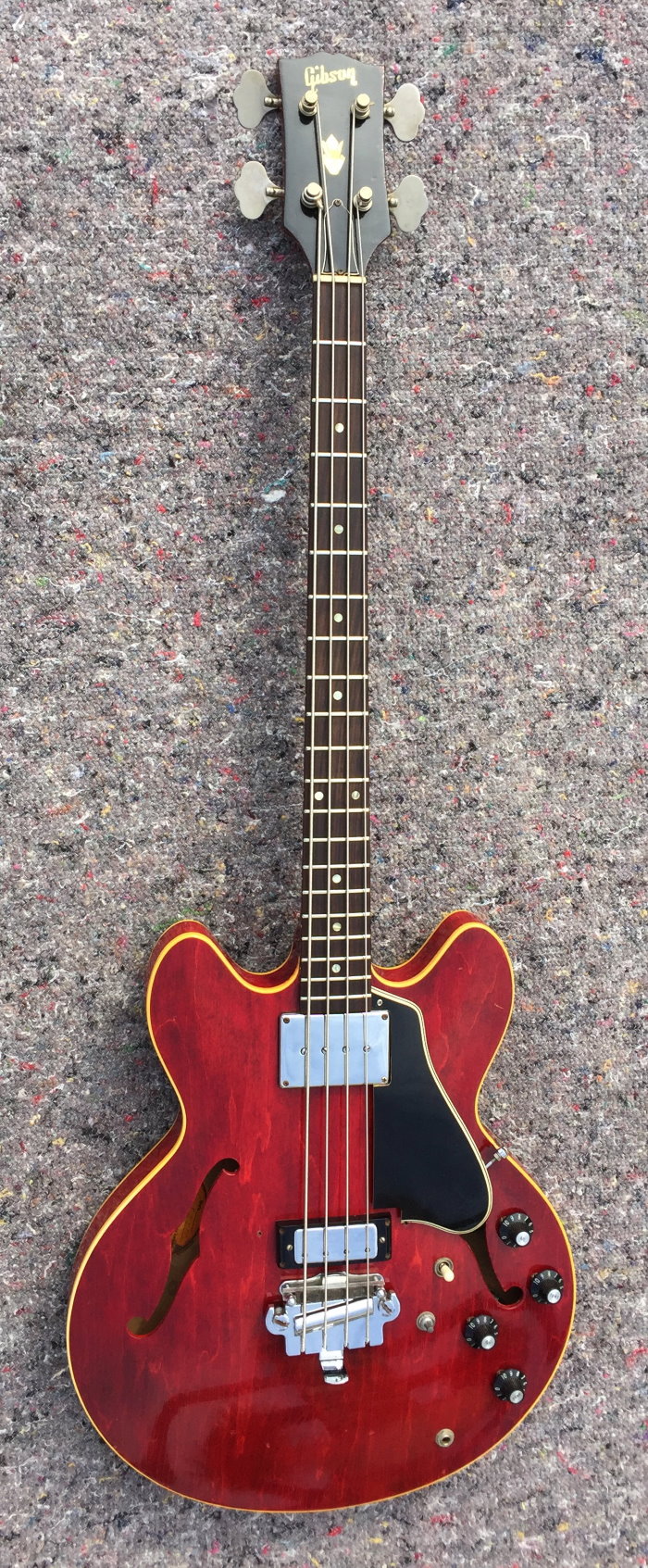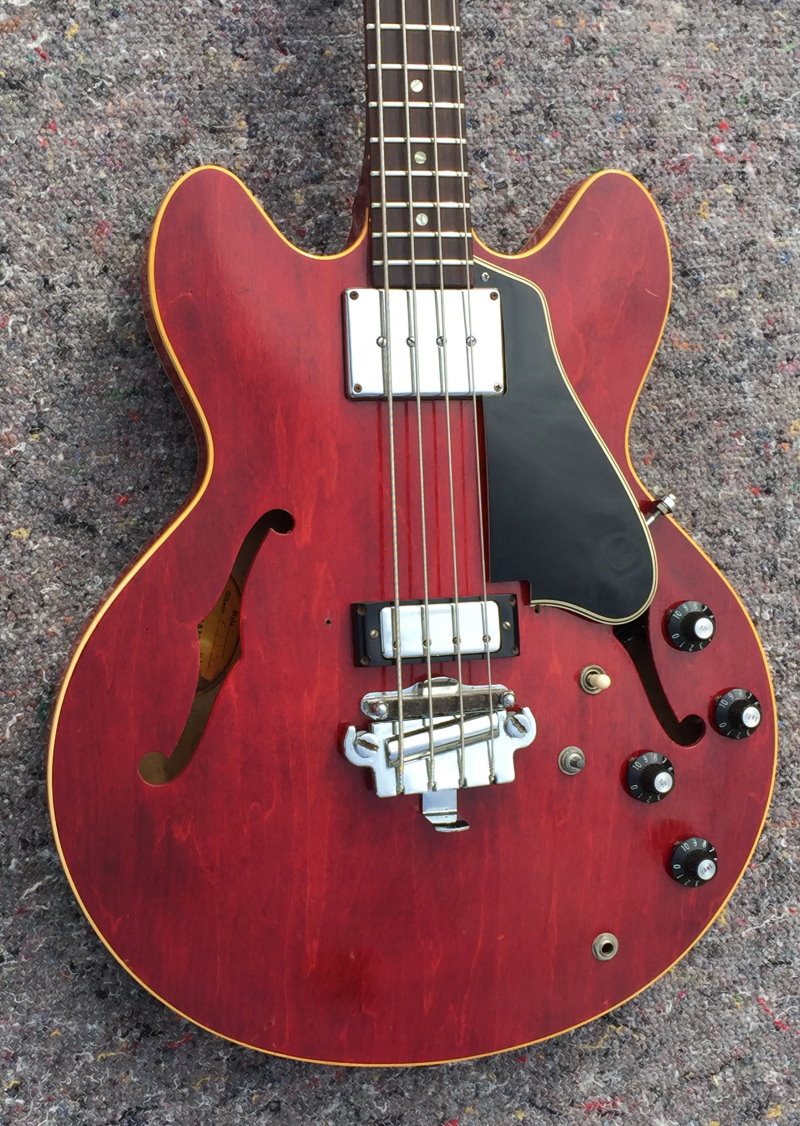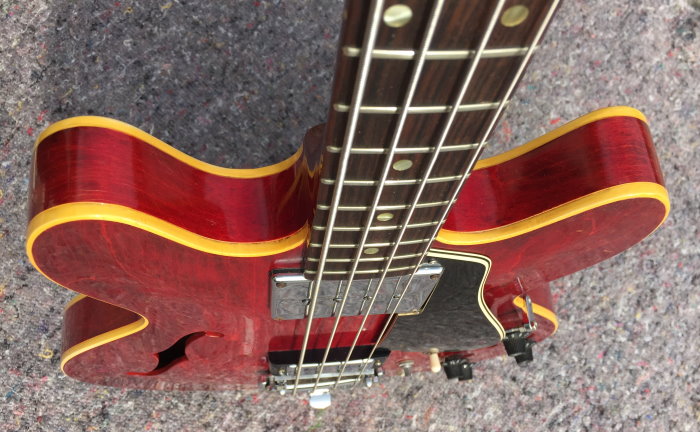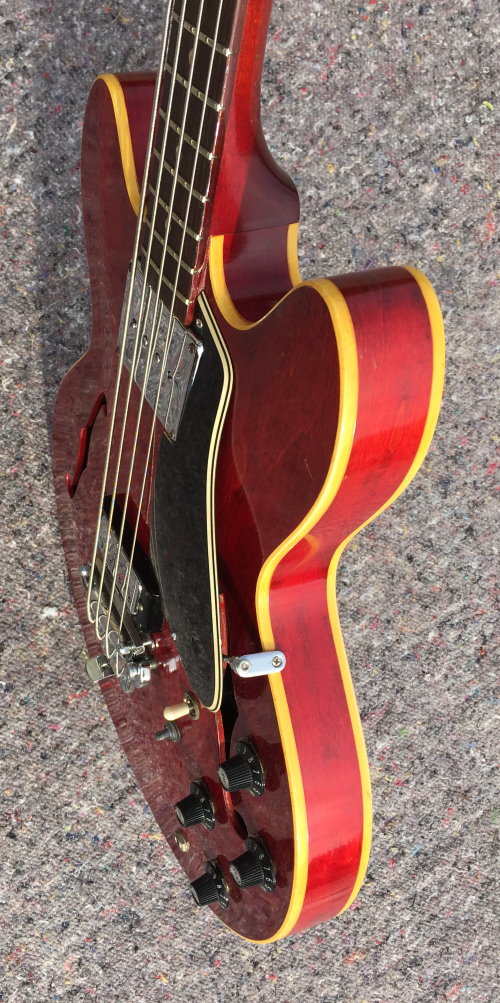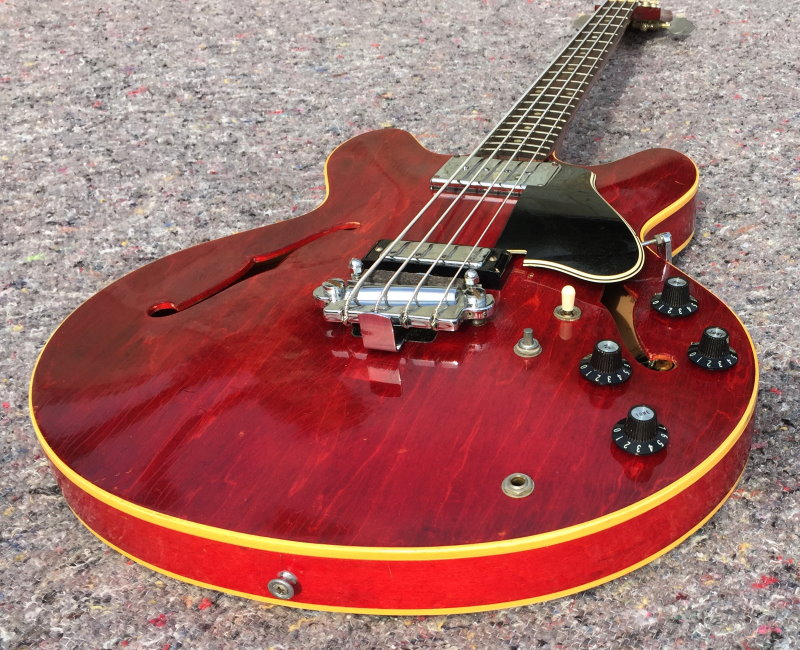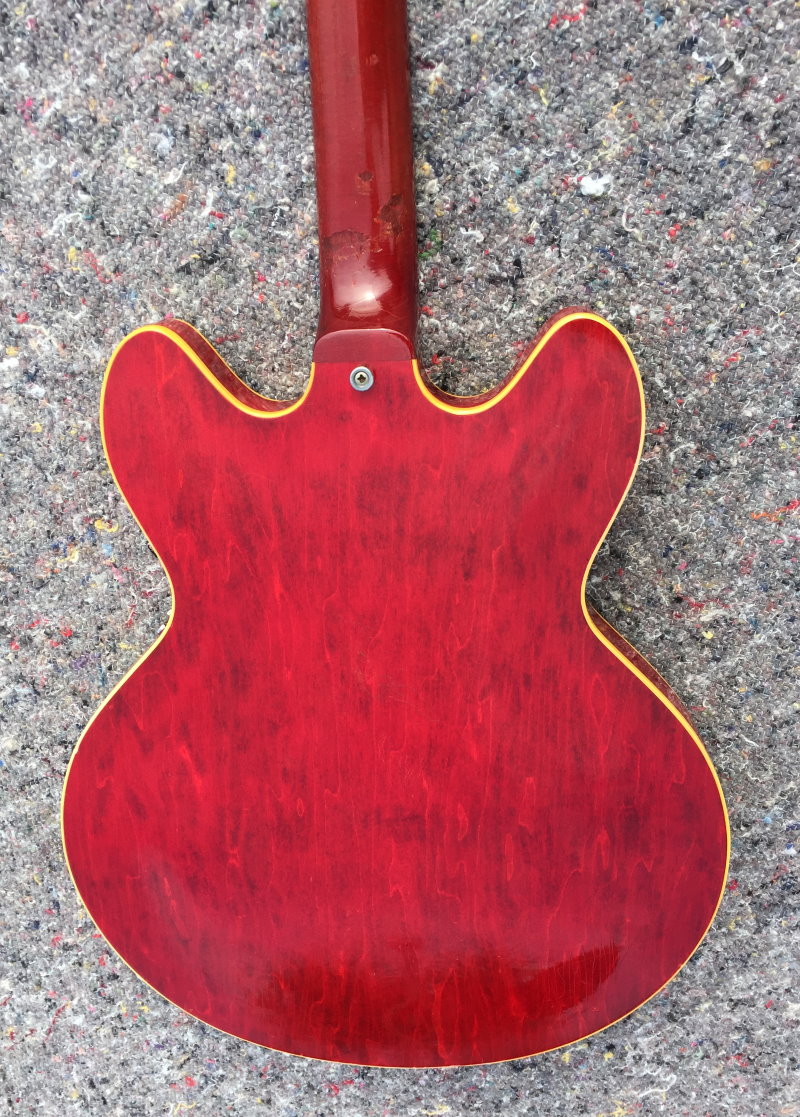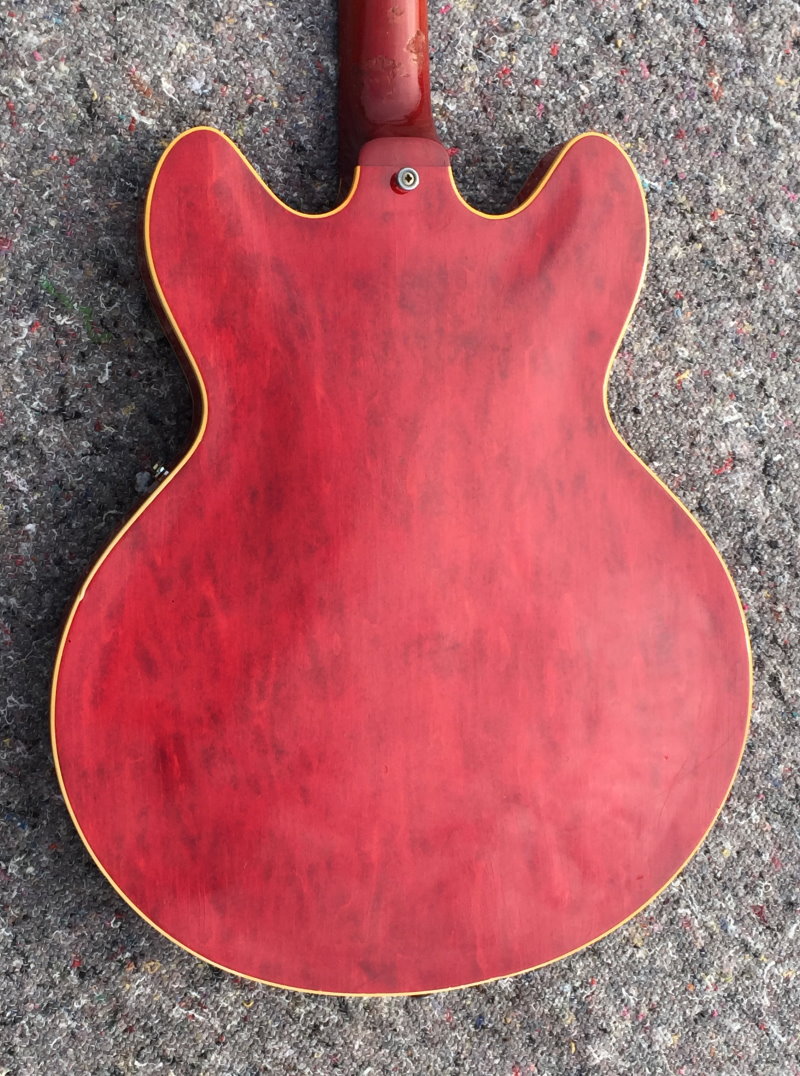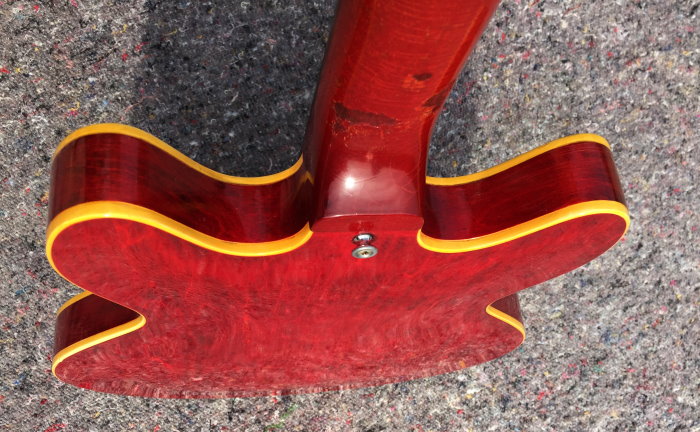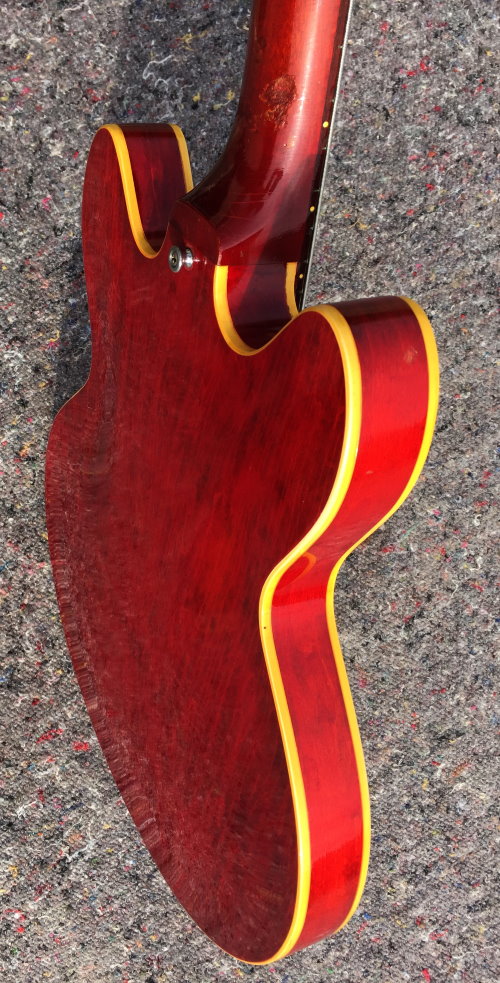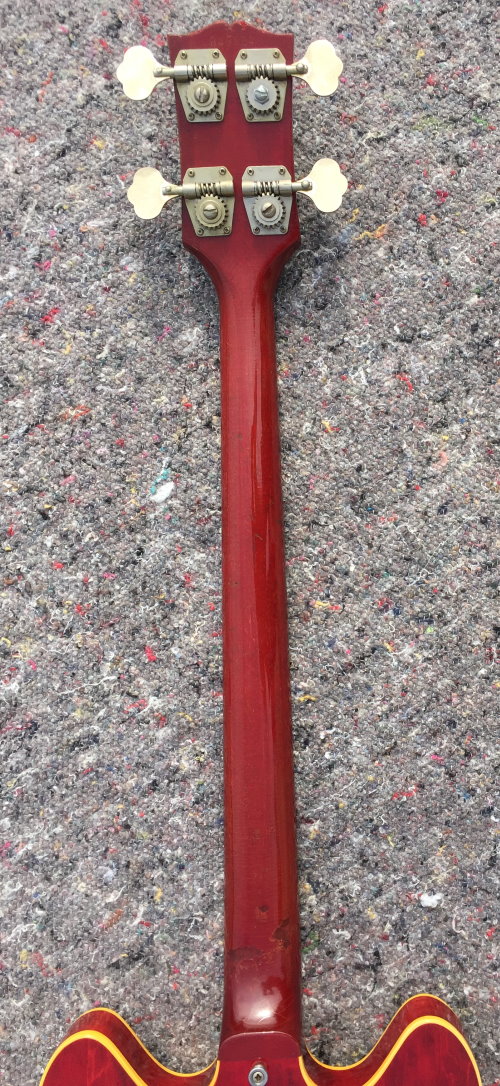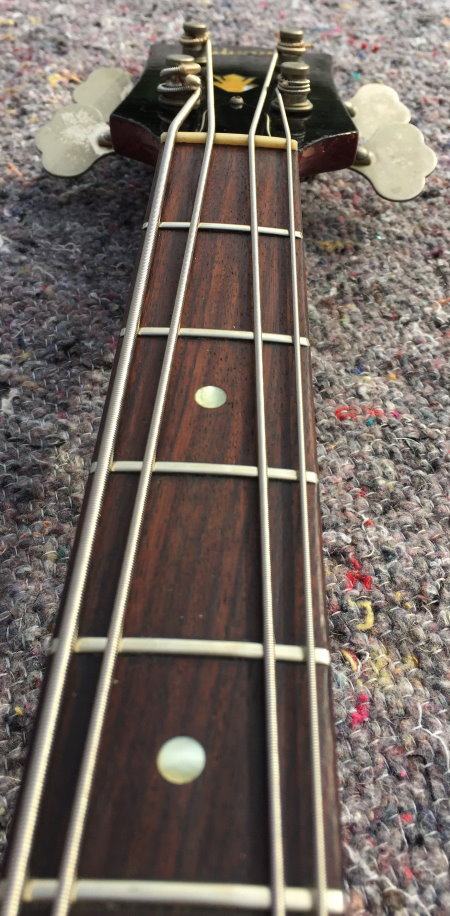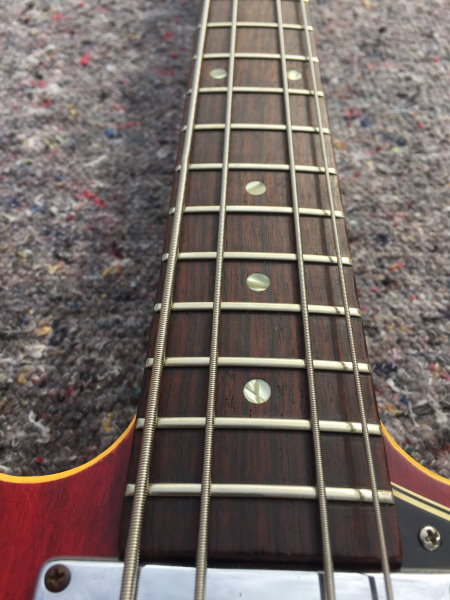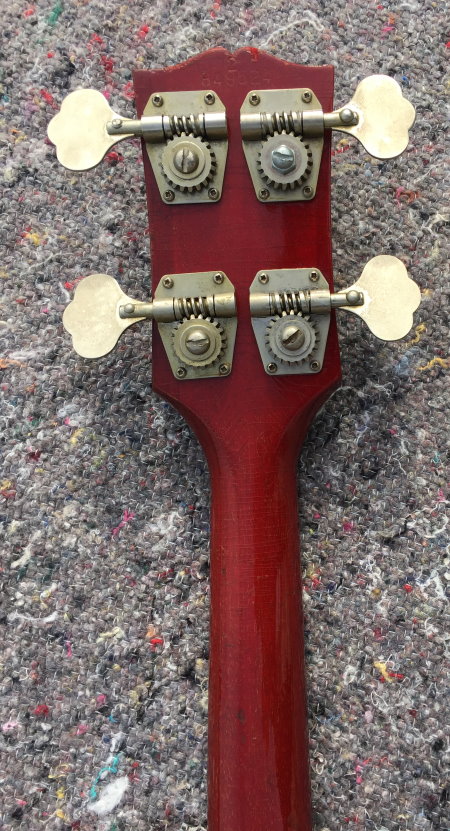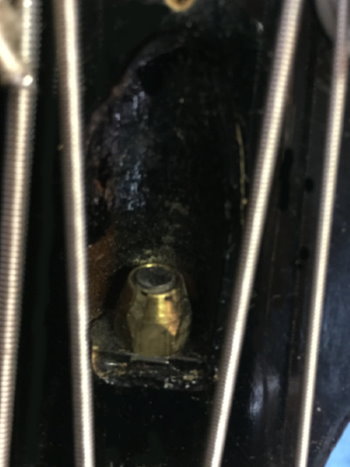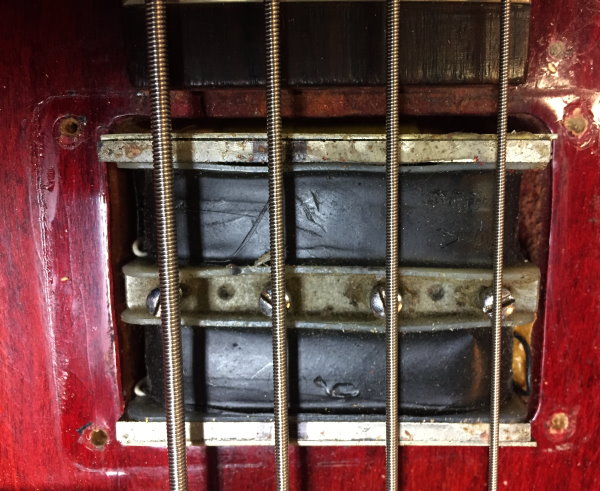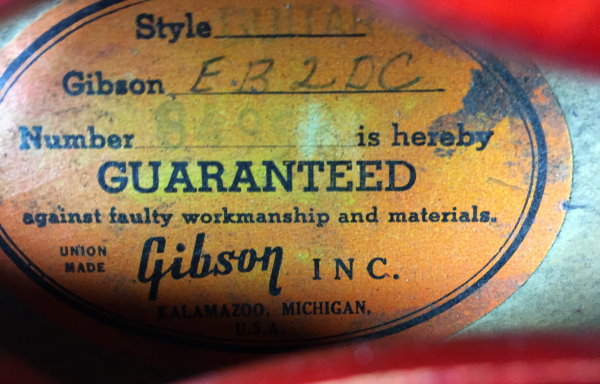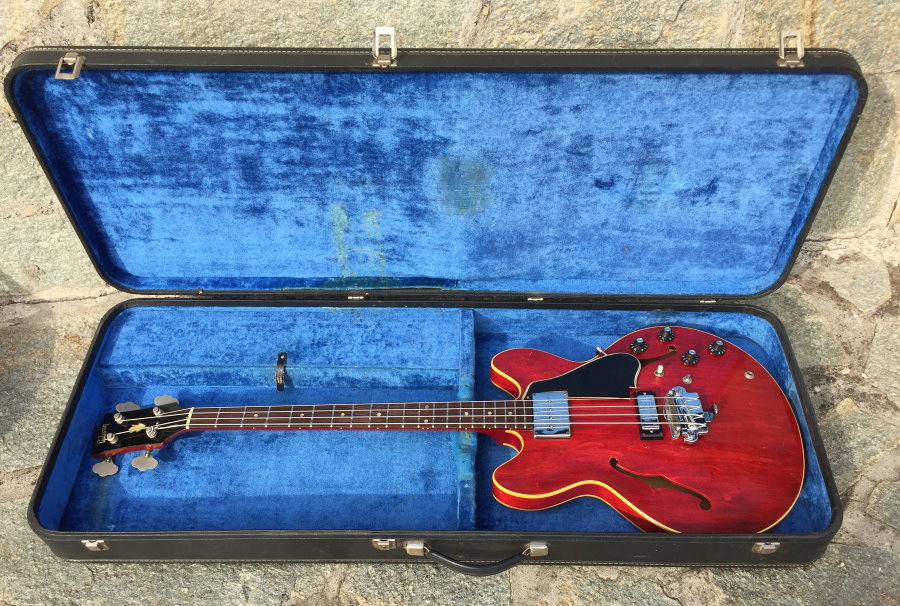 1966 GIBSON EB-2D Cherry Red, 2pickups, Excellent Cond. HC code BA36
Very good and 100% original conditions Made in Kalamazoo, only some war behind below the neck, excellent frets, low action ready to play, truss rod working, All the electronics work well, including the mute. Original Cherry finish hails from 1966 and is entirely original. Although its missing its original bridge pickup cover and mute (arguably the two pieces that are often misplaced from these basses the most), its electronics are fully original. One-piece mahogany neck. It appears they only made 2000 of these with the mini humbuckers throughout the entire 60's.Comes in an old hard case.
Semi-hollow laminated Maple body Nitrocellulose Cherry finish Mahogany neck w/ Rosewood fingerboard 30.5" Scale length C neck profile: .85" @ 1st fret / 1.01" @ 12th fret Original Gibson pickups and electronics Original Gibson "witch hat" knobs Baritone switch Weight: 9lb
Introduced in 1958, the Gibson EB-2 or 'Electric Bass' followed the formula of the guitar-equivalent ES-335 by way of a semi-hollow electric model with a laminated Maple body, and Mahogany neck with Rosewood fingerboard. It was originally offered as a single-pickup guitar and evolved into a twin-pickup variant. The Gibson EB-2D debuted in 1966 with a second pickup in the bridge position in the style of a mini-humbucker. Added volume and tone controls along with the Baritone switch offered up players a more versatile bass that could deliver fat, thumpy low end as well as a brighter, punchier attack.