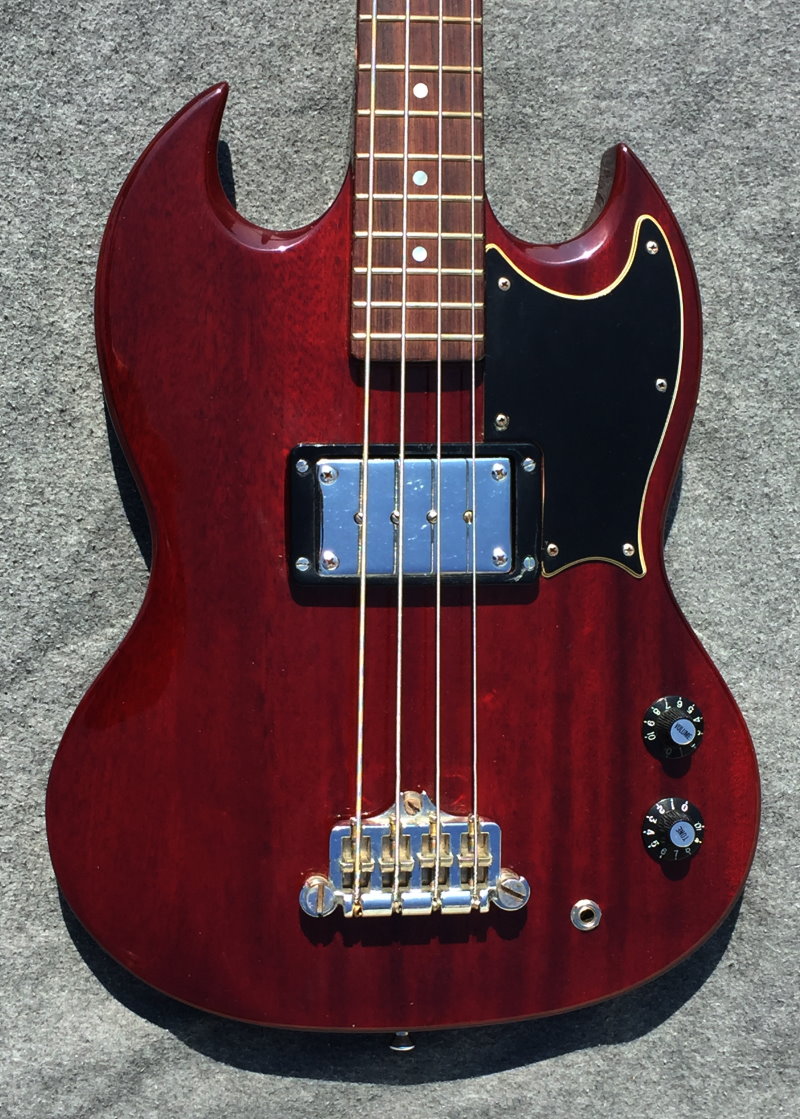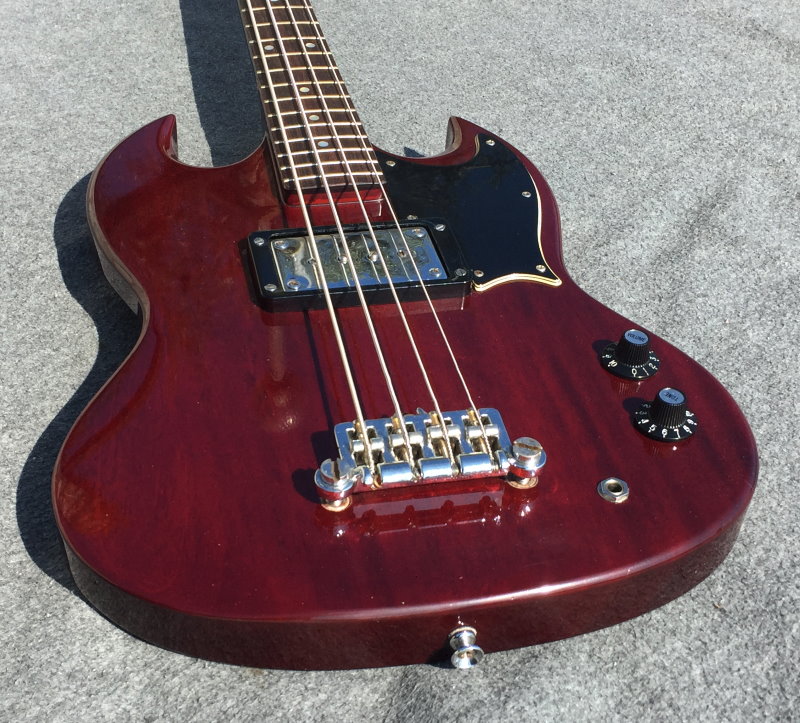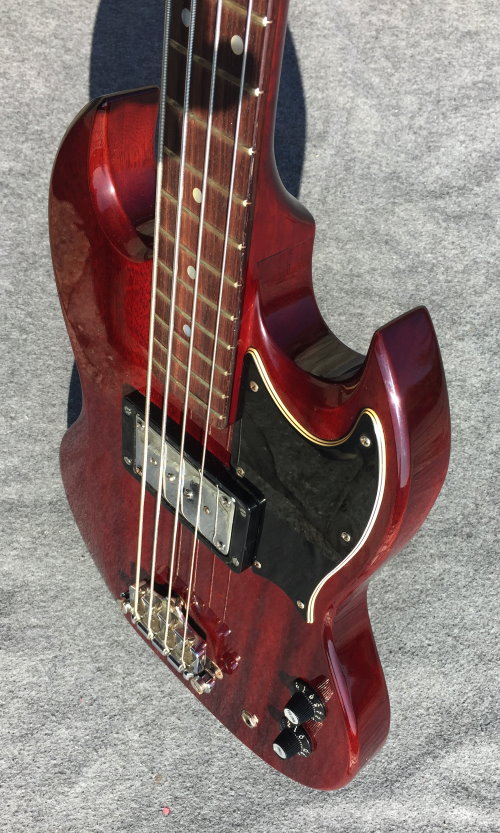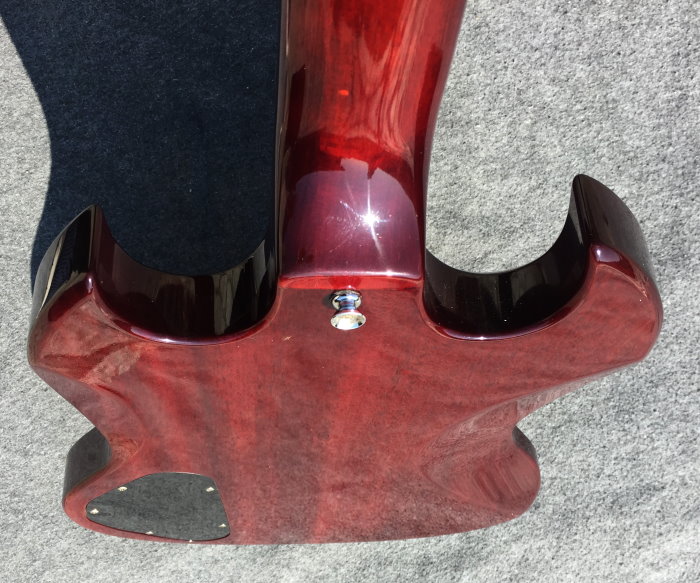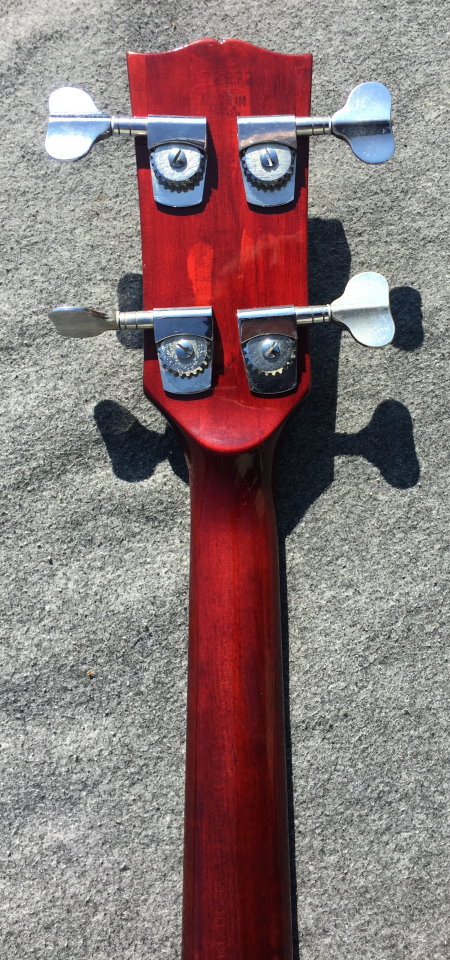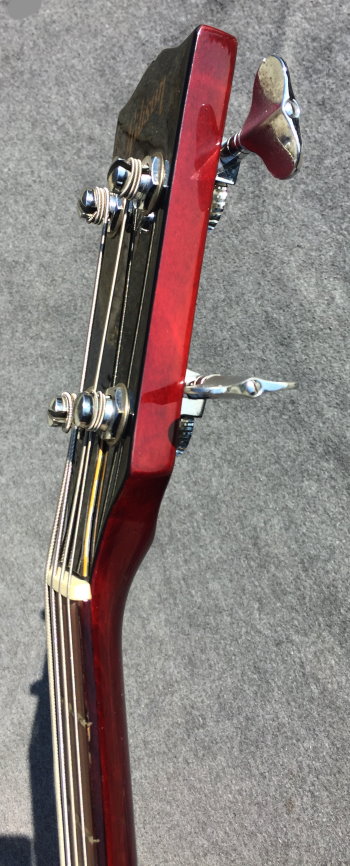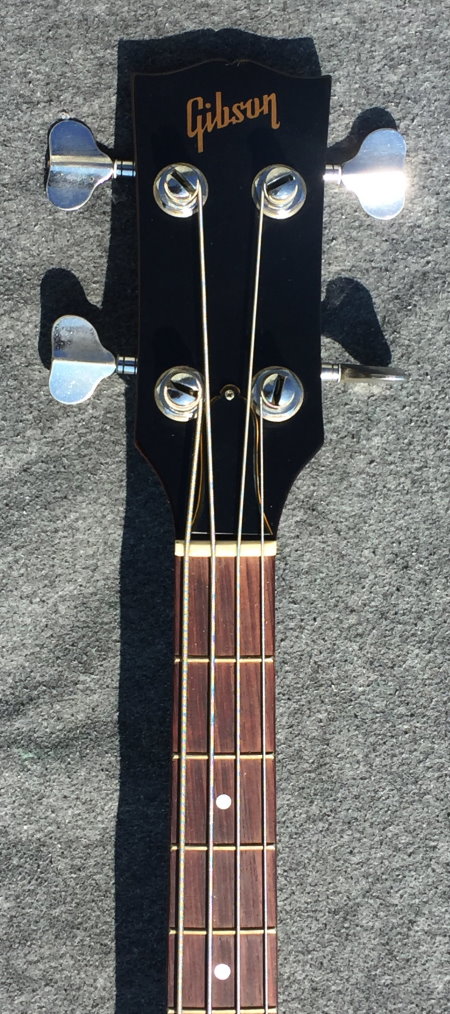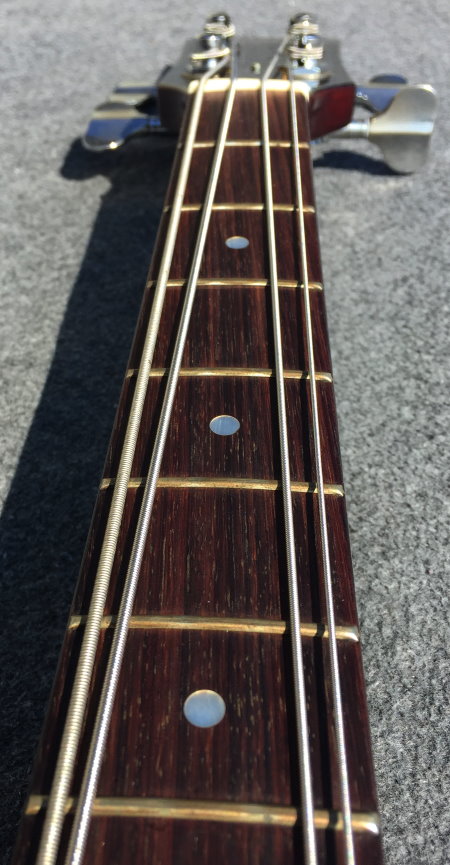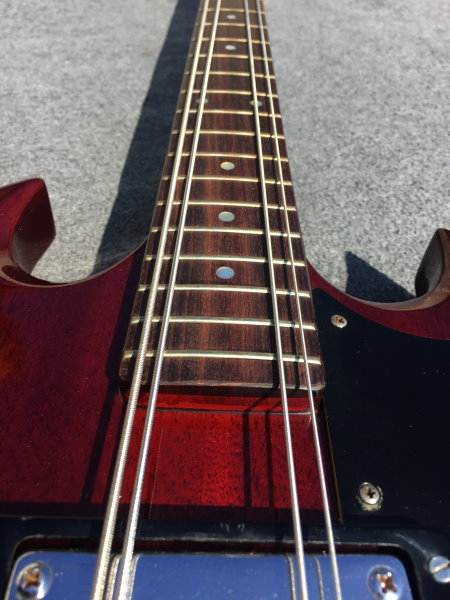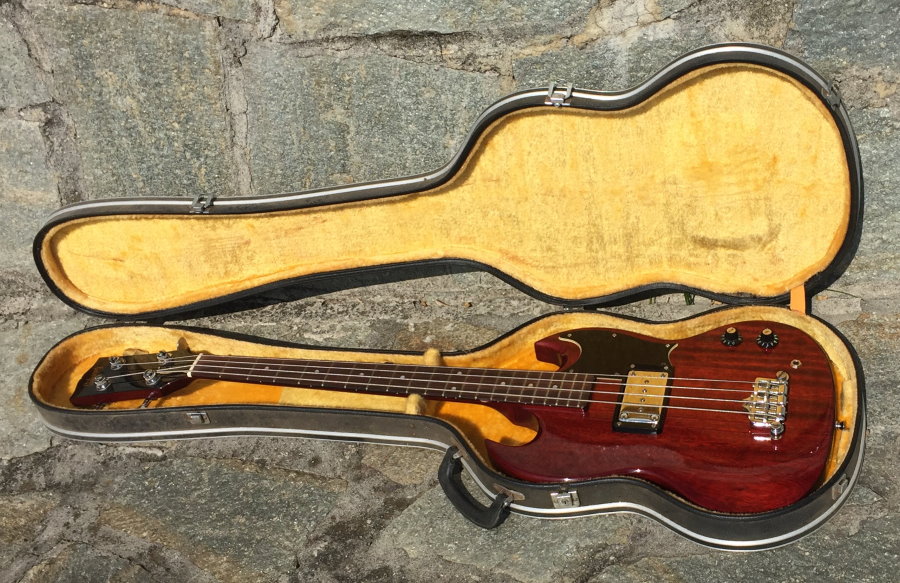 1972 GIBSON EB-0 Cherry Hard Case excellent conditions code BA17-
Very nice bass in excellent conditions, very good frets and low action, Mahogany body, Mahogany neck, Rosewood fingerboard, the famous "Mudbucker" Pickup in the neckposition a large growling sound this bass is famous for, Scale: 30,5" Unbound rosewood fretboard with dot-inlays and 19 fretshard case,
Short scale, mahogany throughout and the unique Gibson EB humbucker made for a quick playing bass with a heavy heavy sound. Obviously popular with the burgeoning rock movement of the late sixties, but also a great bass for jazz, R&B, and reggae - a true design classic that still looks as fresh as it did in '61.

The vast majority of Gibson EB0 guitars were shipped in the 1960s - the peak year with 3018 is 1969 when Cream style blues rock was at its height. Notable early users include David Knights of Procol Harum, Jermaine Jackson of the Jackson Five, Billy Kinsley of the Merseybeats, Dave Ambrose of the Brian Auger Trinity, and Dennis Dunaway of the Alice Cooper group.
"It was a 1959 EB0 which I bought on our first tour in Chicago. Was never able to use it on stage because it was far too bassy but used it on Stand Up on Nothing is Easy. It had a wonderful neck and I loved it - Glenn Cornick, Jethro Tull"
"I bought my EBO new.. I loved the shape of it and, switching from an Airline, I liked the shorter scale neck. I played it through an Acoustic 360, which seemed to be the biggest bottom most road durable amp of it's day - Dennis Dunaway, Alice Cooper "

David John Knights
https://www.procolharum.com/procoldk.htm
The Jackson Five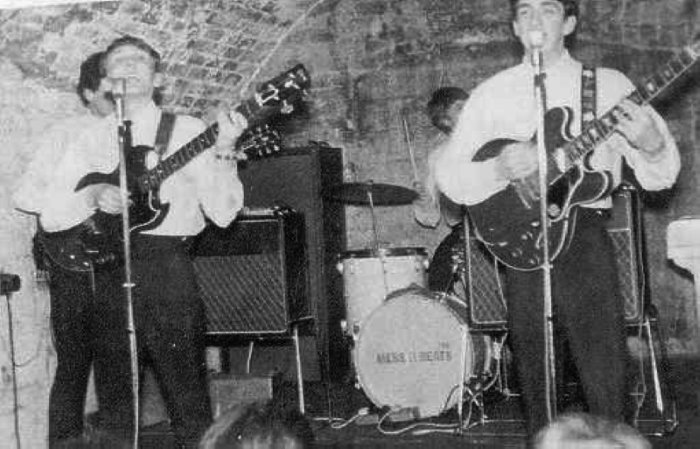 Billy Kinsley of the Merseybeats