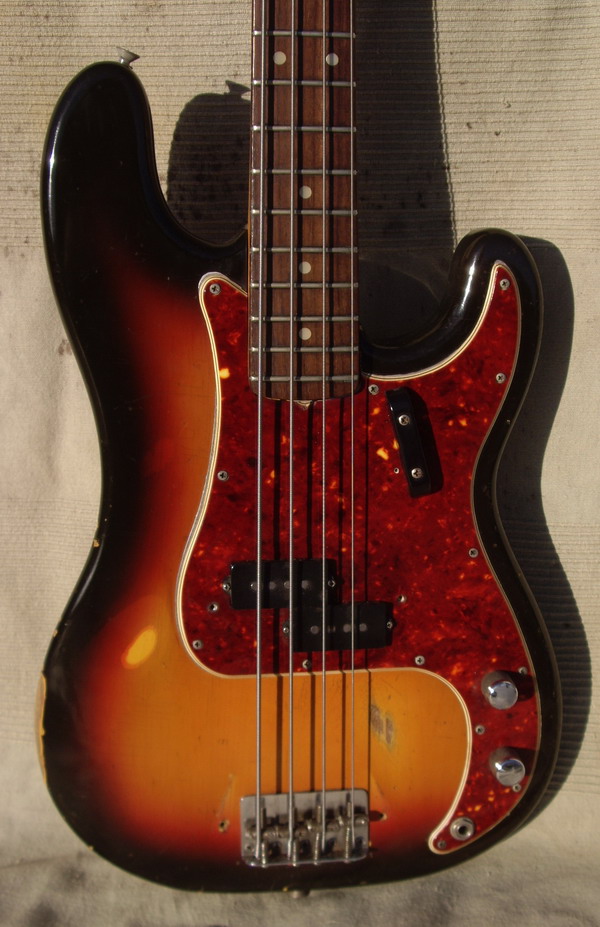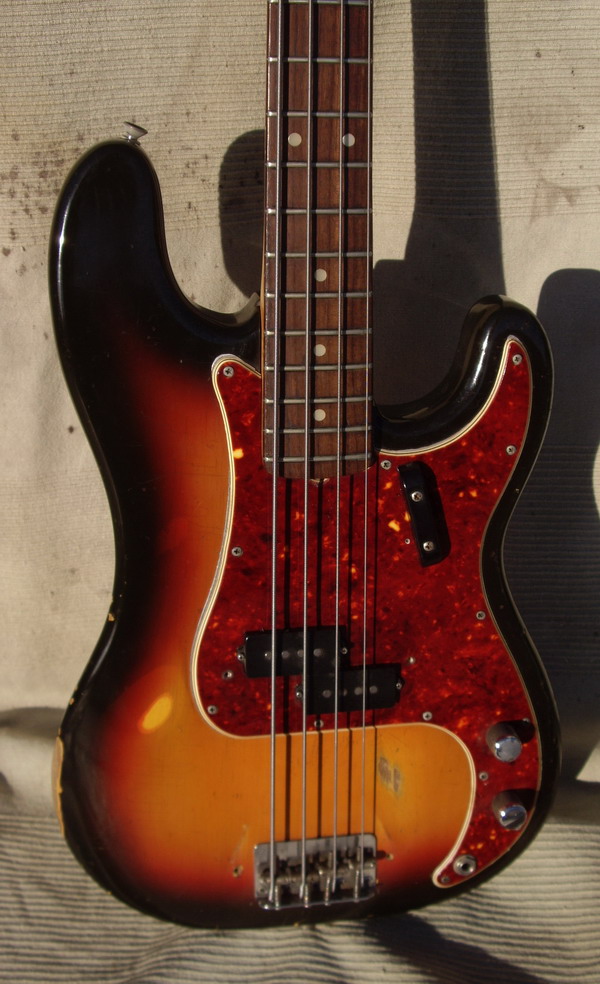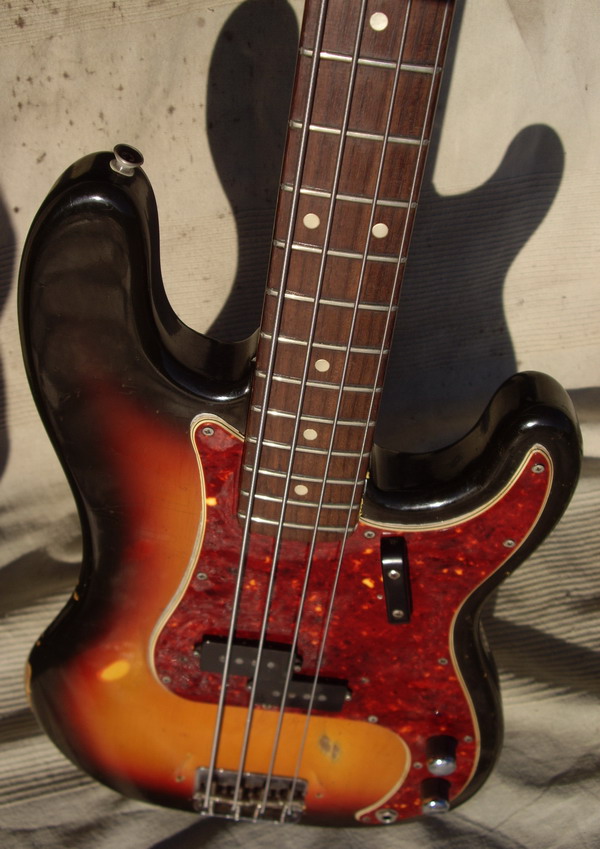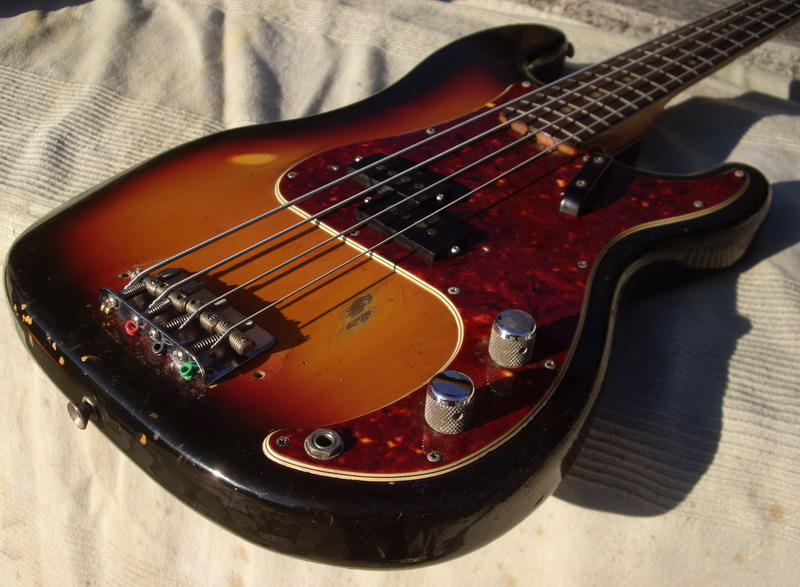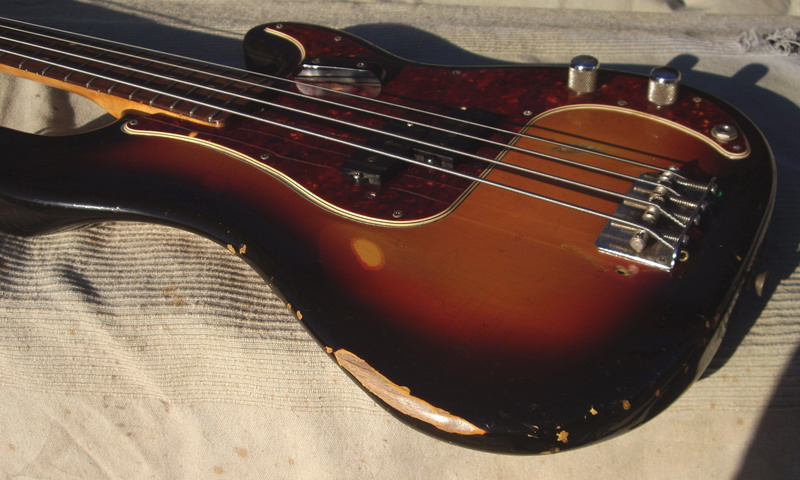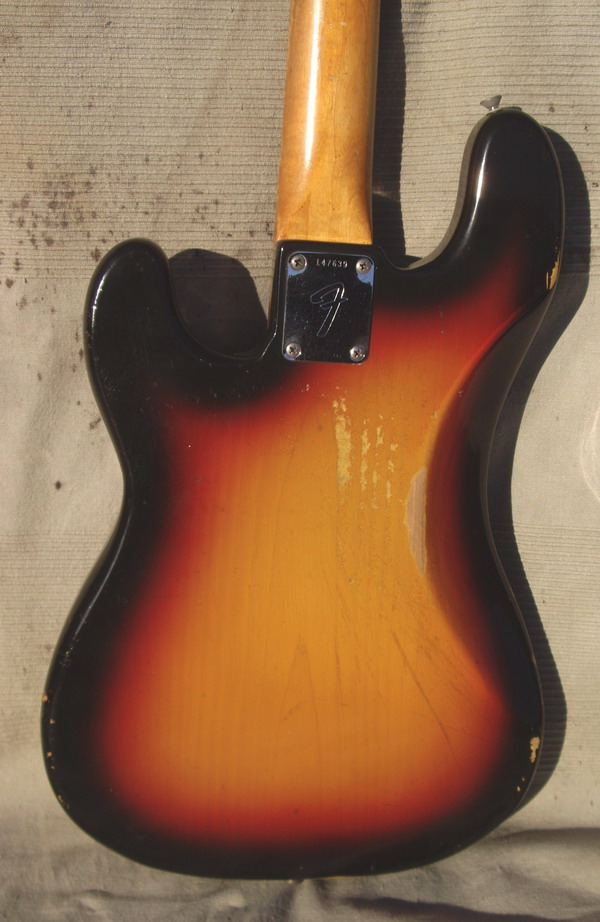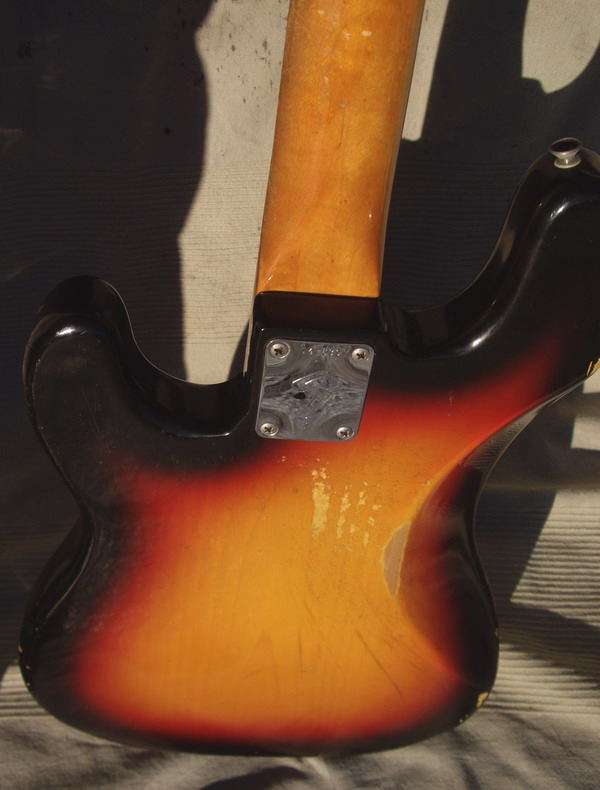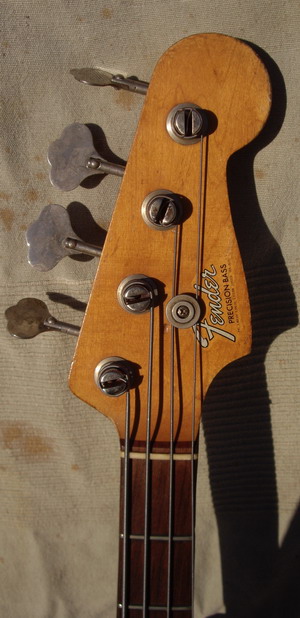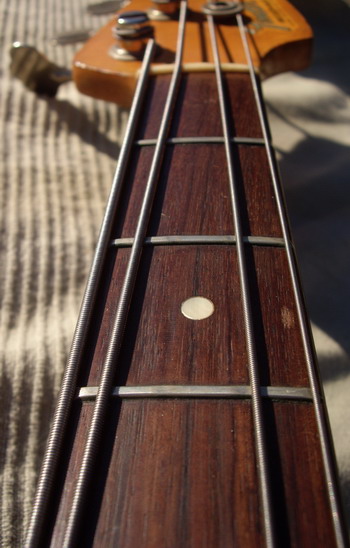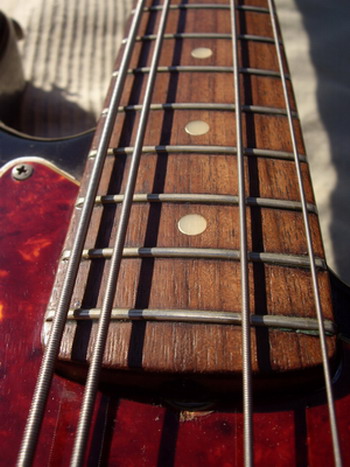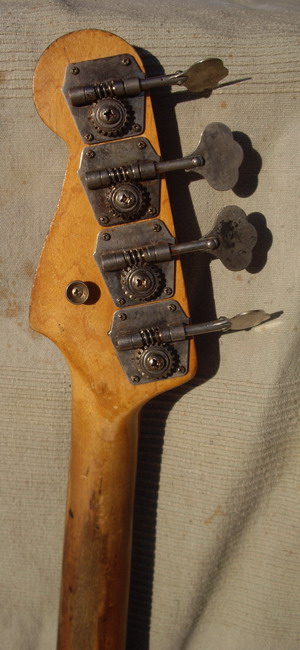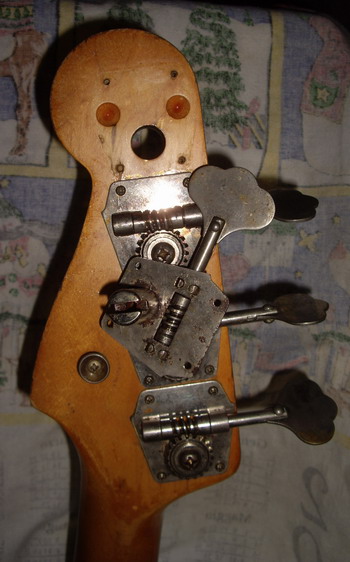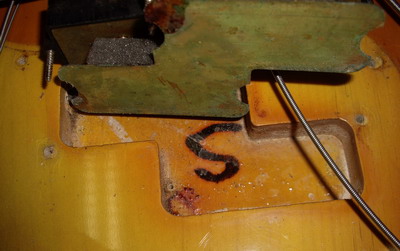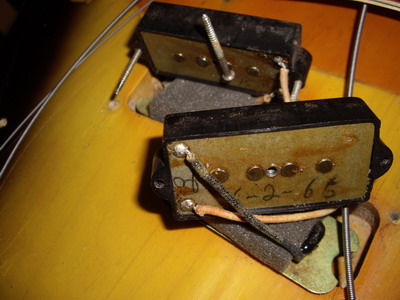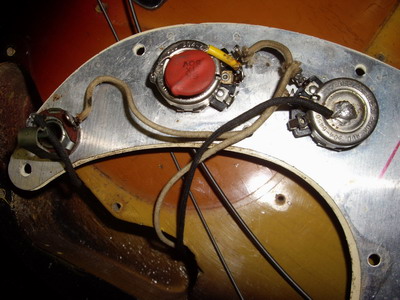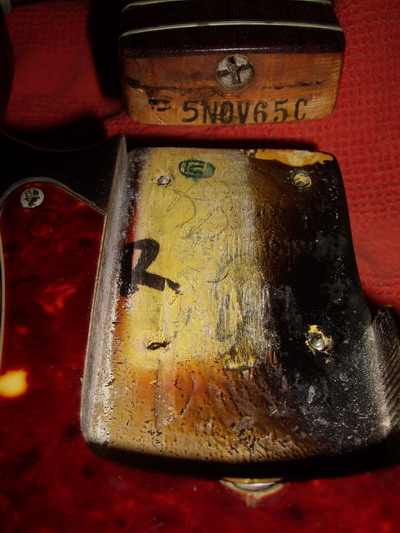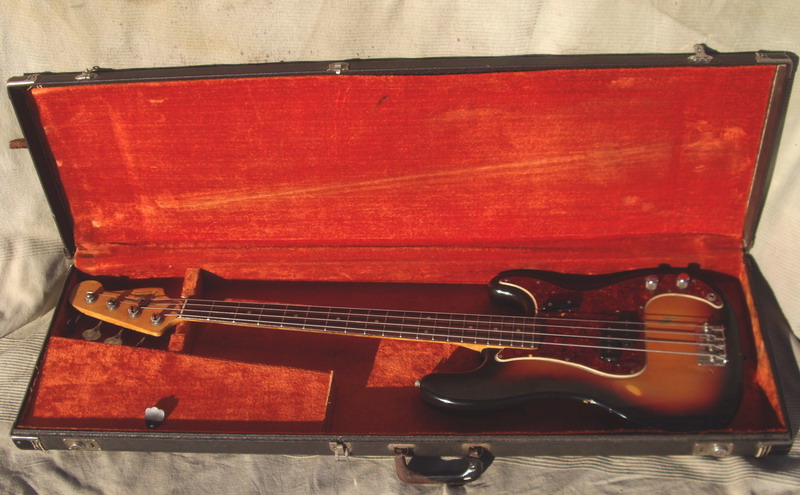 '65 FENDER PRECISION BASS Sunburst, Rosewood fingerboard, nice neck with good frets. This Bass has tons of cool Mojo and Vibe, EX OHC code BA155
The Precision Bass was everywhere during first half of the 1960s, and it remained remarkably unchanged during this period, as opposed to the handful of periodic revisions and redesigns Fender imposed during the 1950s. There were some changes, but nothing that substantially altered the look and feel of the Precision; these included an extra strap button added to the back of the headstock (1960), white three-ply nitrocellulose pickguards in place of tortoiseshell pickguards on most custom color models and patent numbers added to the headstock logo (1961), and "round lam" (radiused and laminated) fretboards in place of slab fretboards (1962-'63). In 1964, the clay dot markers on the fretboard were replaced with faux pearl dots, white three-ply vinyl pickguards replaced tortoiseshell pickguards (which had proven troublesome), pickup bobbins changed from black to gray-green and, most notably, the Precision's thin '50s-era "spaghetti" headstock logo was replaced with the darker and heavier "transition" logo.
https://www.youtube.com/watch?v=gJXwwNeFFuU
https://www.youtube.com/watch?v=SENxepYZQAk
https://www.youtube.com/watch?v=Mg06eWBZX2M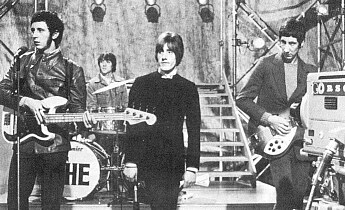 "I don't know what they used on them," Entwistle told Bassist magazine in 1995. "But those basses had a sound of their own—really raunchy, with more of a growl than a regular Precision."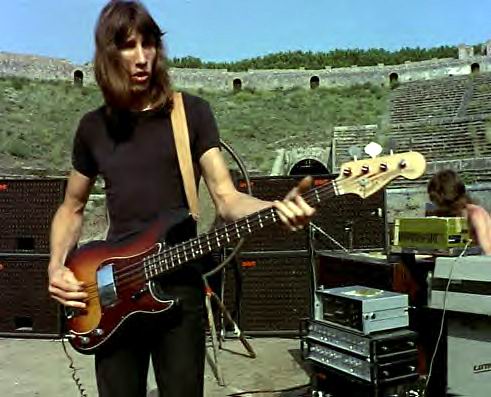 Roger Waters Pink Floyd live in Pompei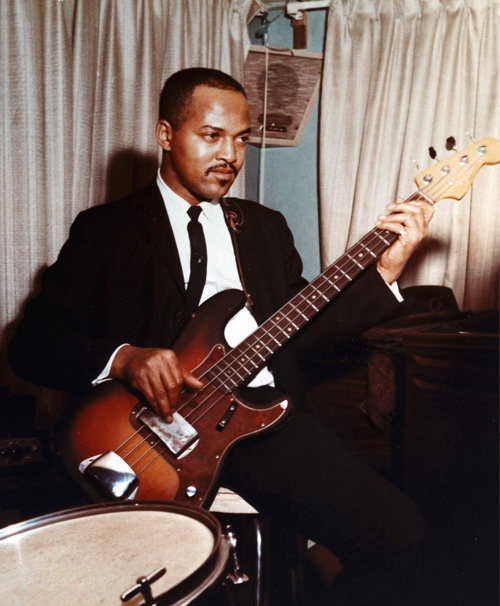 James Jamerson in the early 1960s playing his "Funk Machine" Precision Bass. Largely unheralded during his time, he is nonetheless regarded as one of the world's greatest and most influential bassists.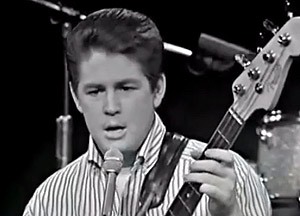 Brian Wilson on Precision Bass during a 1964 Beach Boys performance of hit "Little Surfer Girl."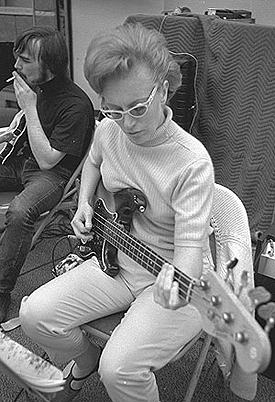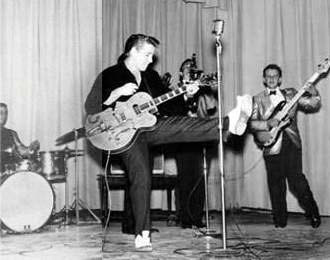 Guitarists would revere Leo Fender the world over if he'd only designed the Stratocaster and Telecaster. But you could make the case that popular music fans over the last 60 years are as much indebted to Leo for the Precision Bass. The P Bass is the seminal electric solidbody bass, even if companies like Rickenbacker has flirted with the idea before Fender. Leo built the first prototype in 1950 and full production started a year later. The genius in Leo's design is evident not only in the P Bass longevity, but in the wide spectrum of players that have carved new musical paths with the P Bass as a foundation—Motown Records' James Jamerson, Carol Kaye, Black Sabbath's Geezer Butler, U2's Adam Clayton, The Who's John Entwistle, Queen's John Deacon, Steely Dan's Walter Becker, Flea, The Cure's Simon Gallup, Dee Dee Ramone, and Roger Waters, to name just a few.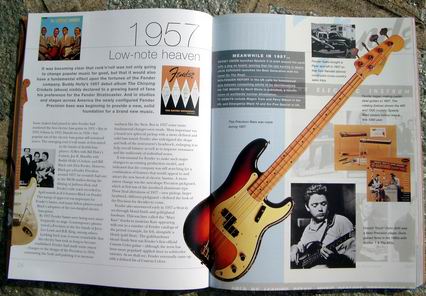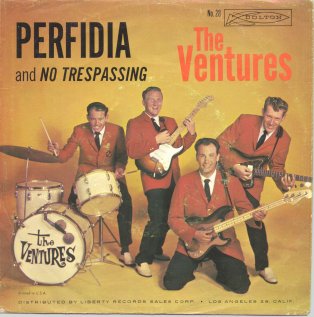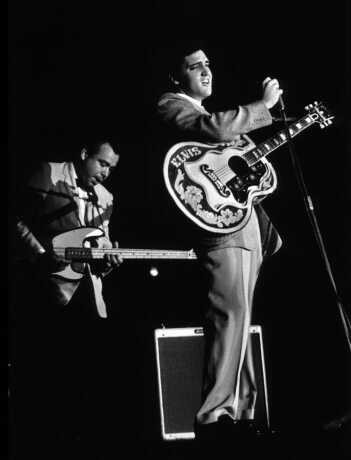 Elvis with his Gibson J200,Scotty and Bill with Fender Precision Bass, Paramount 1957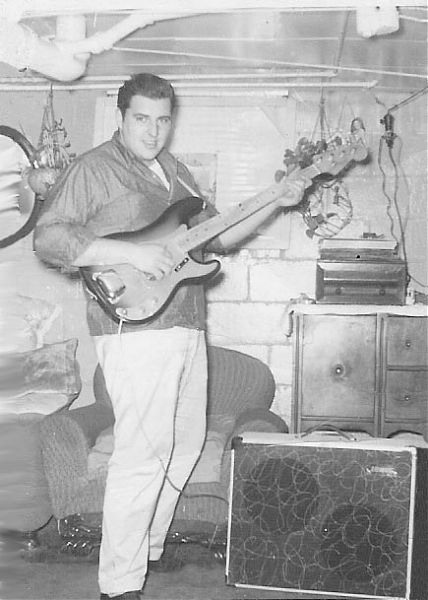 Bob Babbitt photo of 1964