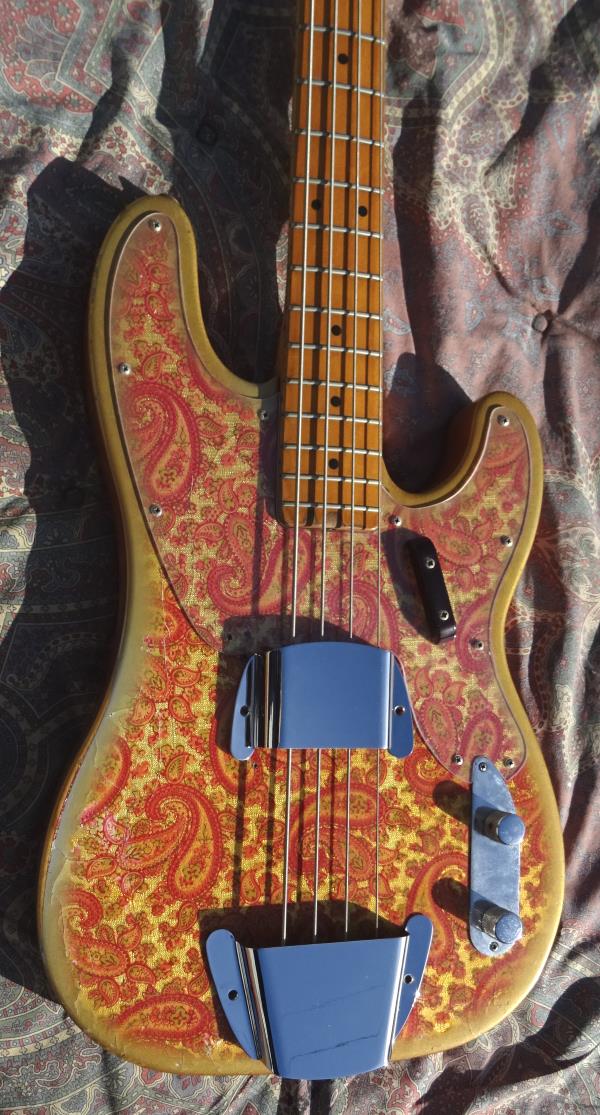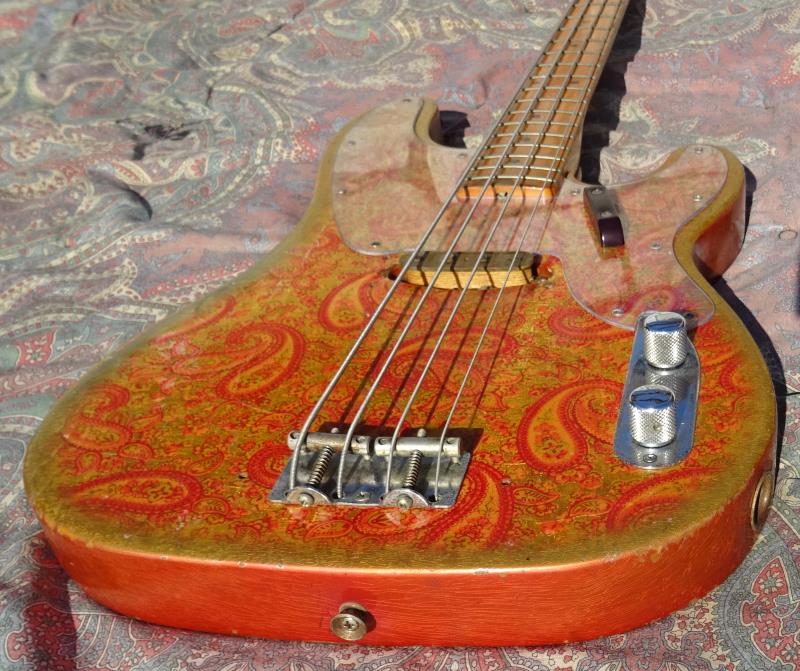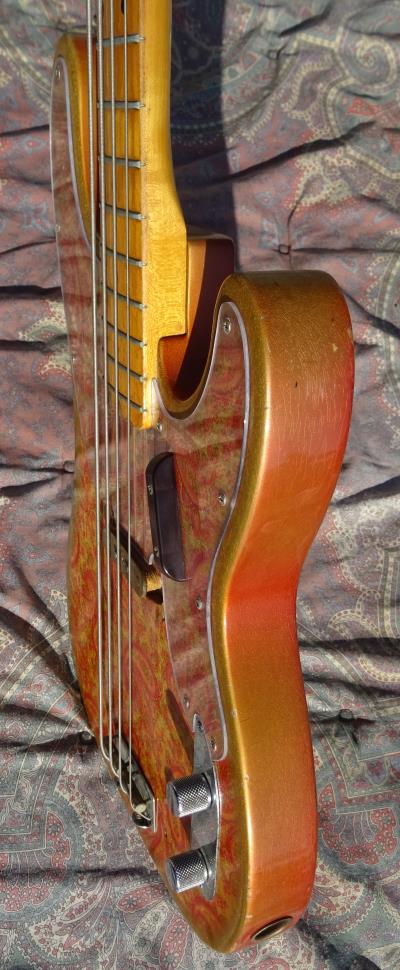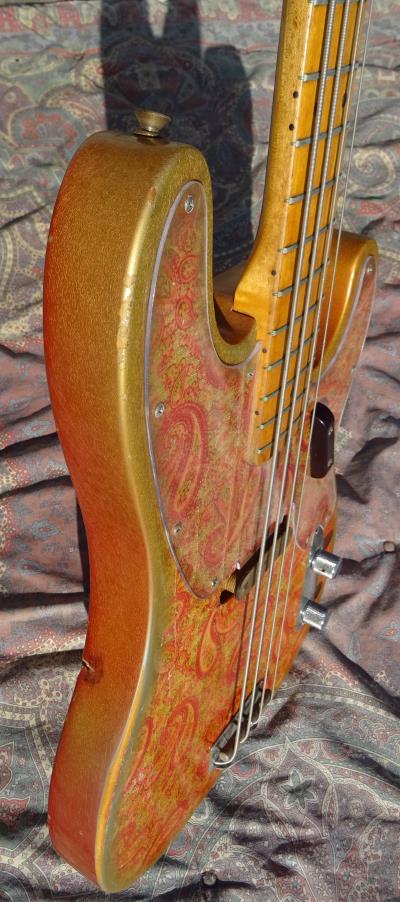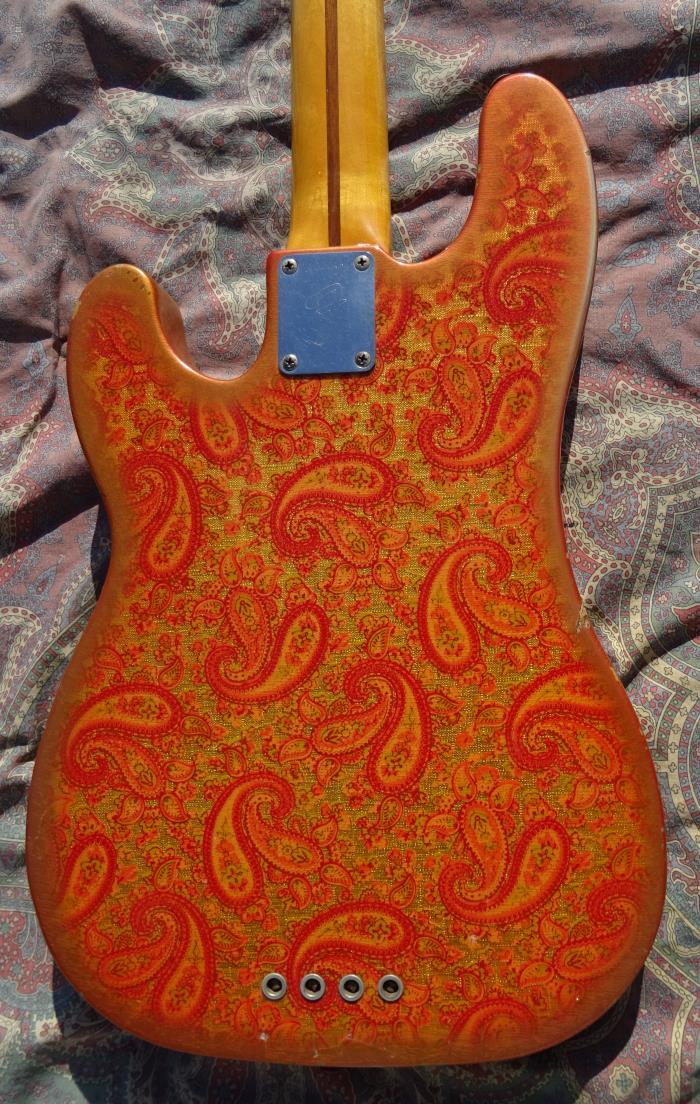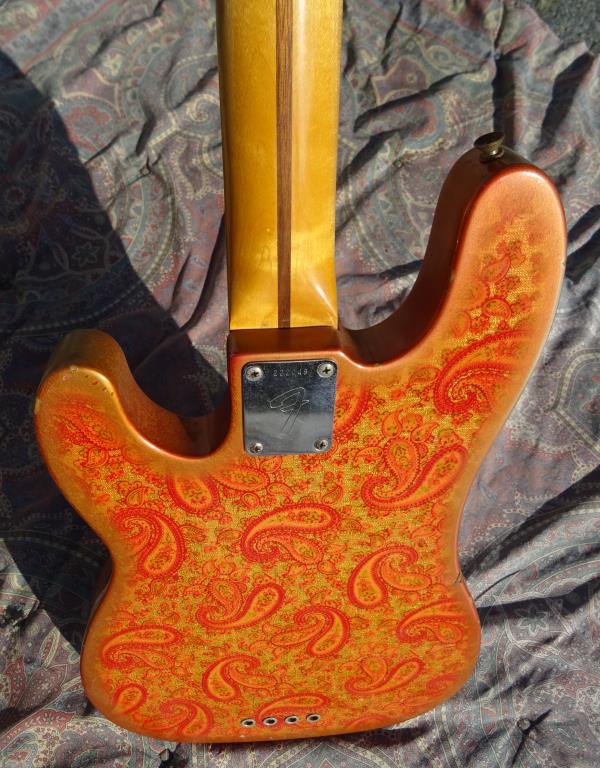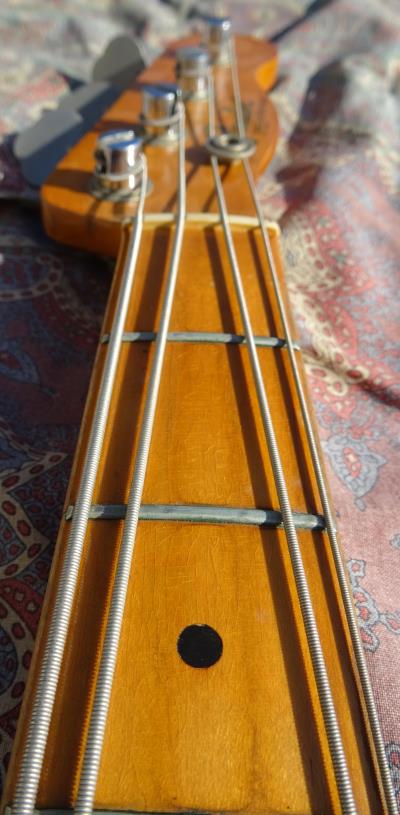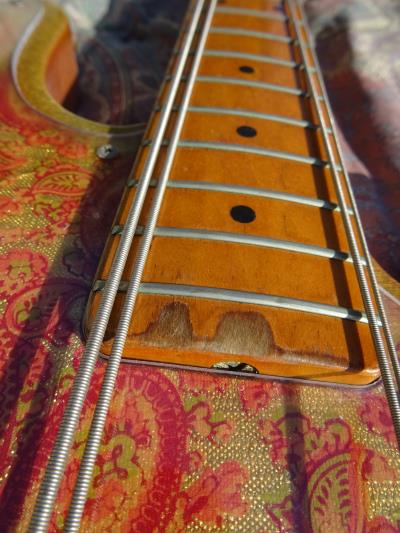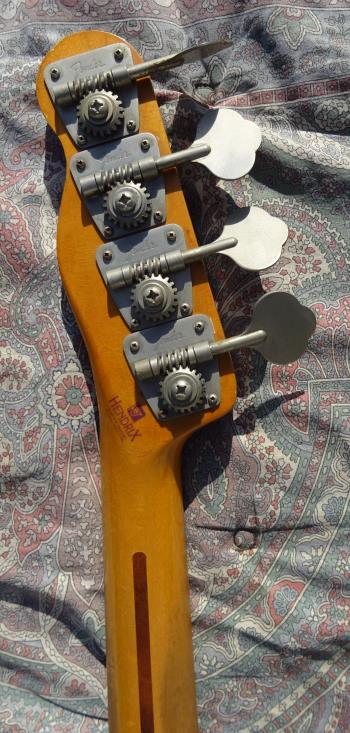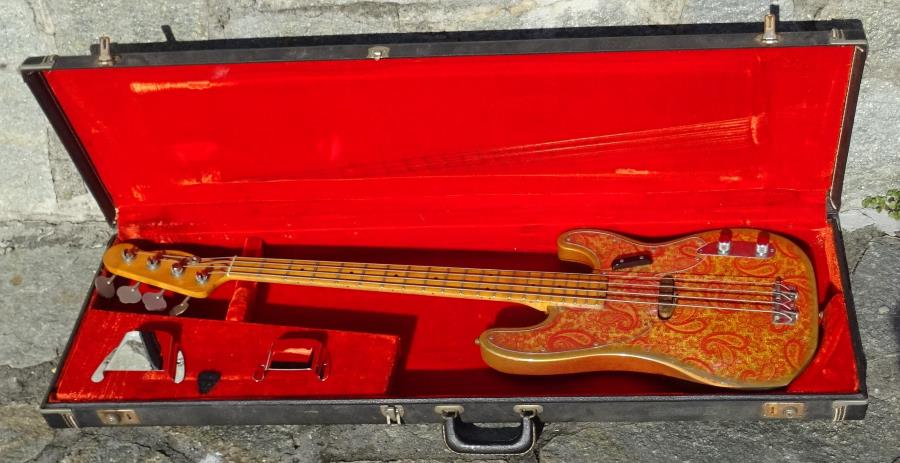 FENDER '68 TELECASTER BASS EX+ OHC code BA020
This original Pink Paisley Bass from the summer of love has a 12 3/4-inch-wide body and weighs near 9 lbs. A full Fender bass scale length of 34 inches and a nice fat nut width of 1 3/4 inches and a really comfortable medium-to-thick neck profile. Solid alder body with the very rare Pink Paisley finish. One-piece fretted maple neck (with a skunk stripe) with 20 original jumbo frets and black dot position markers. Single circular string tree. Headstock decal with Fender logo in silver with black trim and with small circled "R" (for "Registered"), with "TELECASTER BASS" and one patent number ("PAT. 2,968,204") in two lines in black beneath it. Individual Fender "paddle gear" tuners with "Fender" logo and with paddle-shaped metal buttons. Four-bolt neck plate with large Fender "F" logo and with the serial number between the two top screws. Single-coil gray pickup with four polepieces. Original clear plexiglass pickguard (.011 inches thick) with eleven screws. Thumb rest with two screws on treble side of pickguard. Two controls (one volume, one tone) on a chrome-plated metal plate adjoining the pickguard. Chrome knobs with knurled sides. Combined two-saddle bridge/tailpiece. Complete with the two original pickup and repro bridge covers. The guitar has hardly been played and has obviously spent the majority of its life in its original case. The color of this guitar is sensational being more of a violet pink with virtually no fading. The chrome parts are fresh and bright. Housed in the original Fender three-latch, rectangular black hardshell case with reddish orange plush lining and black leather ends.
In the late 1960s, Fender began expanding its product line by experimenting with new designs and finish options, each with varying degrees of success. After toying with dyed wood and multicolored finishes in the Coronado series, the company decided to go straight to the heart of the popular psychedelic aesthetic, and, in 1968, the Paisley Red and Blue Flower Telecasters were born. These distinctive finishes were created by adhering flower- and paisley-patterned wallpaper directly to the slab body. After the glue dried, a sunburst-like technique was used to add depth to the finish, and the bodies were then finished with a clear coat. To top it all off, these Teles sported a clear plastic pickguard that allowed the full effect of the happening colors to shine through.