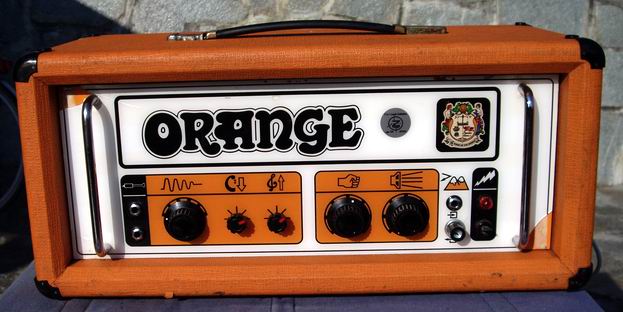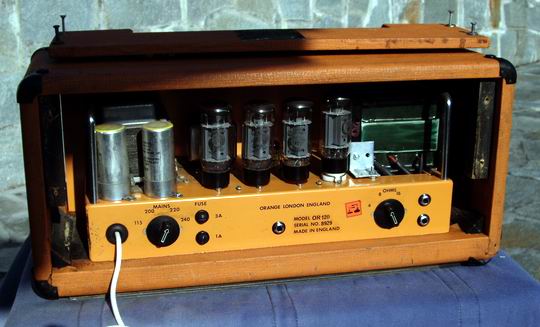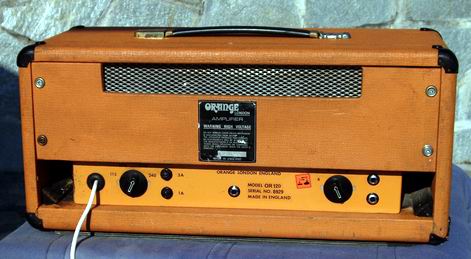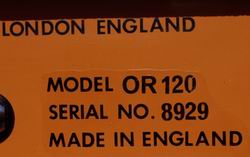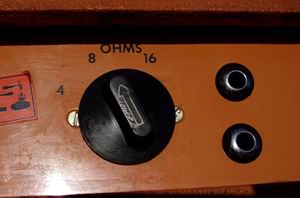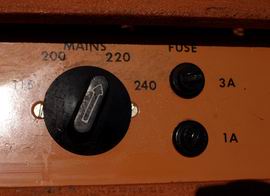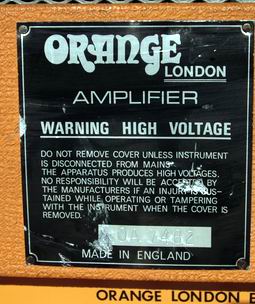 ORANGE OR120 1971 PLEXI
1970-1972
Perspex (Plexi) front panel introduced. Controls are labelled with large pictures ('pics-only'), and the "boost" knob is taken away.
http://www.accordo.it/articles/2007/03/5300/orange-or-120-vero-vintage.html
Check out GRO schematics at Geert's site. The GRO models appear to be a transitional stage between the original Orange/Matamps, and the OR120's/OR80's. Both GRO's and OR's were made in this time period. GRO's underwent a few small circuit changes. OR's were wired with Type I tone stack, Type I Phase inverter, and Type I filtering specs. They should also have a choke inductor in the HF drive circuit, and no grid load resistor in the 1st stage.