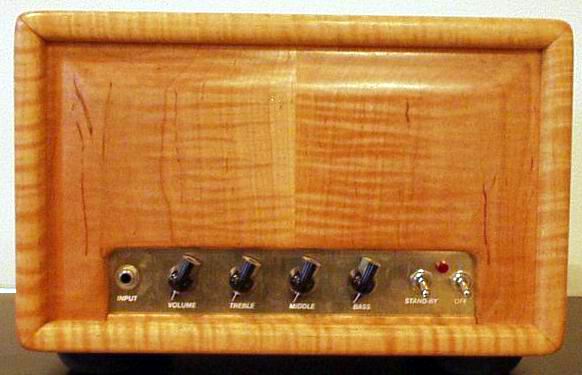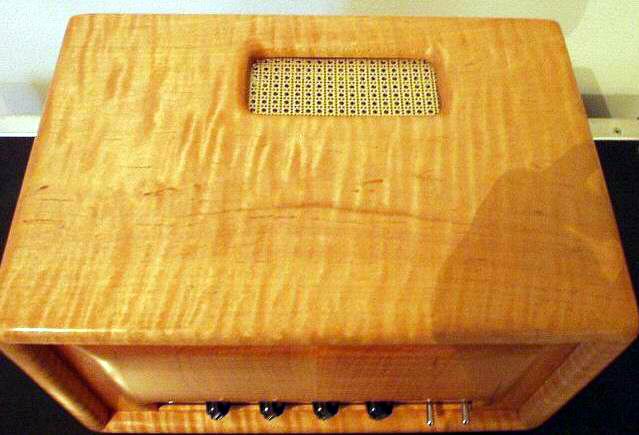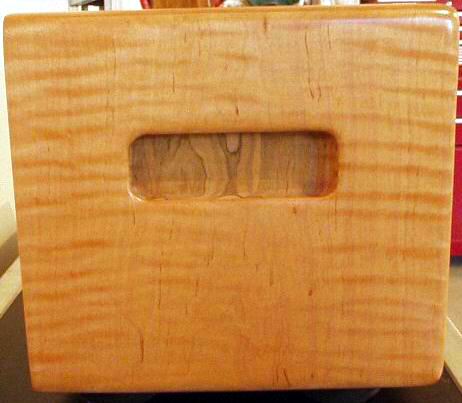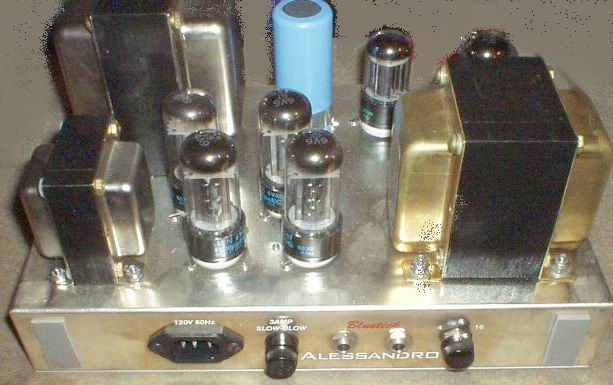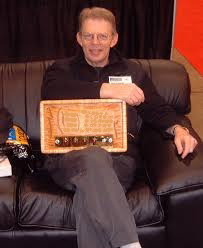 Alessandro
The Alessandro Blue Tick amplifier is one of those really incredible sounding amps. It is a 20 watt, 4 x 6V6, Class-A amp with a 2 x 6SL7 octal preamp section.All of his amps sound great and have very similar voicings, and of course tone is a very subjective thing, but this one just has a certain sweetness that is unexplainable. It's exceptionally true to the type of guitar and type of pickups being played and is remarkably responsive to pick attack and guitar volume. It also makes good pedals sound as they were intended. And as is the case with all Alessandro built amps, the attention to detail and quality of components used are second to none. SAME AS DAVID GILMOUR !!!
UPGRADES:
This amp has the NOS tube upgrade, the silver wire upgrade, and the flame maple cabinet upgrade.
from the Alessandro-products.com website: http://www.alessandro-products.com/main.html
The Blue Tick combines that classic English jangle with American 6V6 midrange drive for the best of both sides of the Atlantic. This amp has an extremely dynamic tonal range that covers Rock and Blues all the way to Country music. This amp was optimally designed to work with a 2x12 speaker cabinet with the Alnico Blue/"Bulldog" speaker or with a Jensen for classic Americana. Utilizing the 6V6's voicing, this amp delivers a rich midrange with a smooth top end and creamy harmonic overdrive.
https://www.youtube.com/watch?v=1Mhp7NC-VZc
https://www.youtube.com/watch?v=UifatedwrWw
https://www.youtube.com/watch?v=DJx0-uaRERM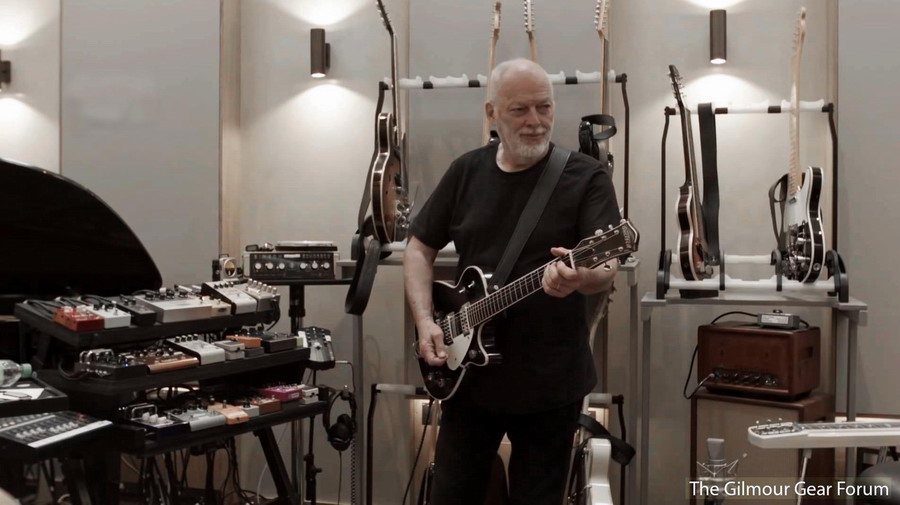 David Gilmour last setup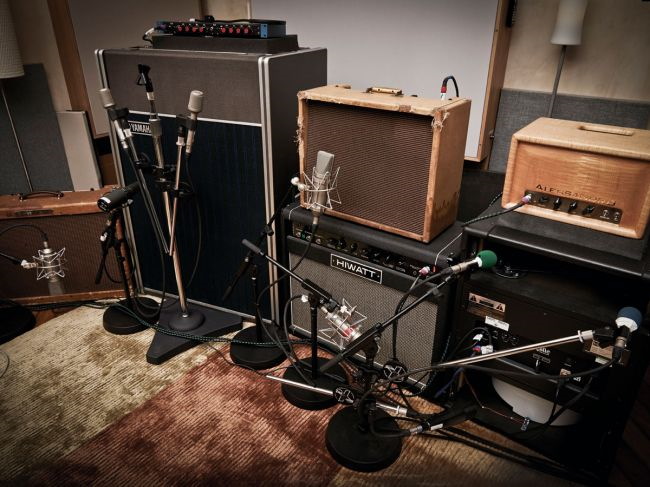 Gilmour's Alessandro Head Amp from his Medina studio in 2014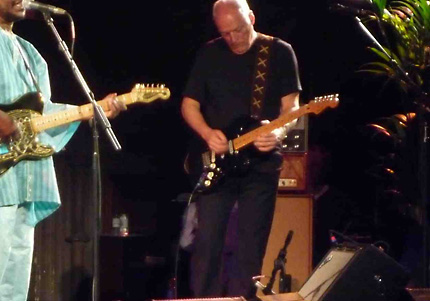 David Gilmour at the Crisis Hidden Gig