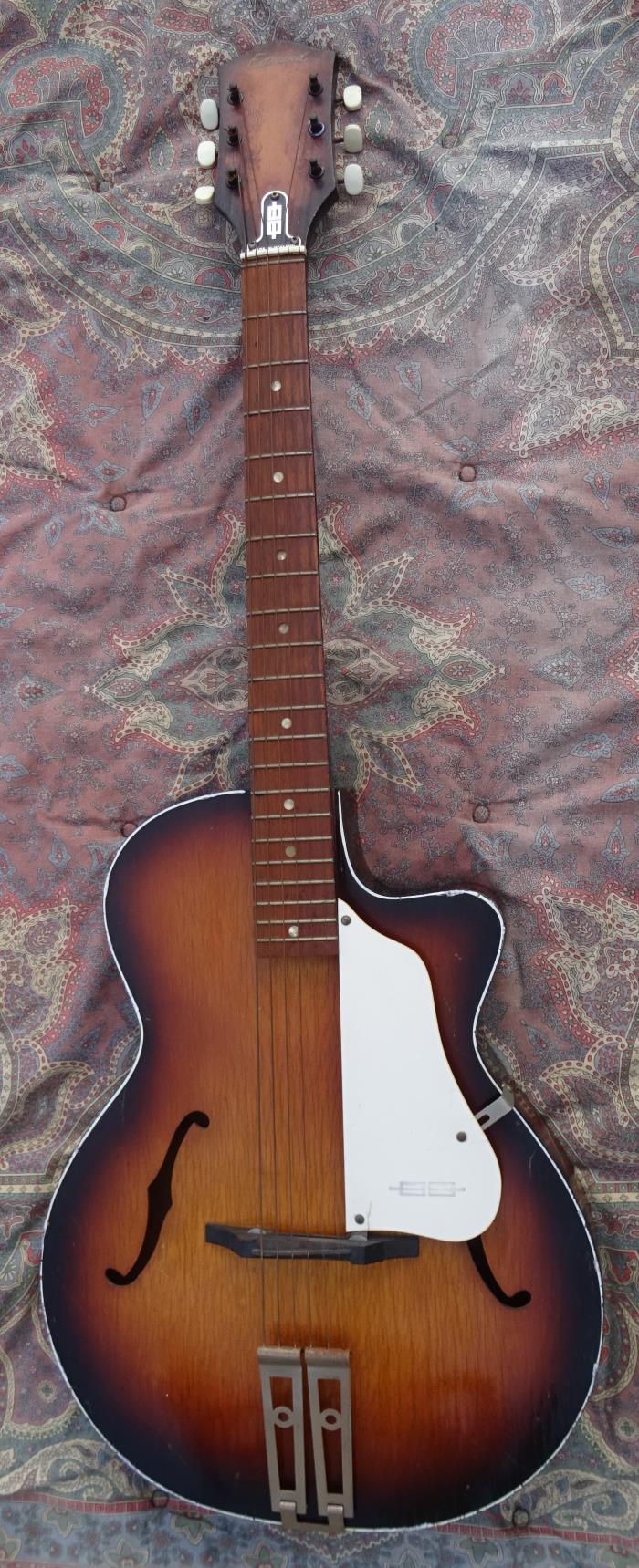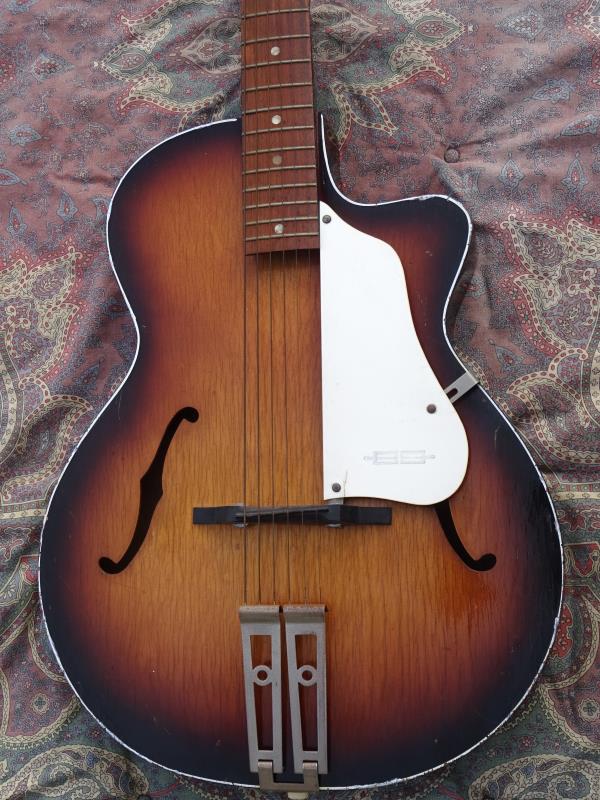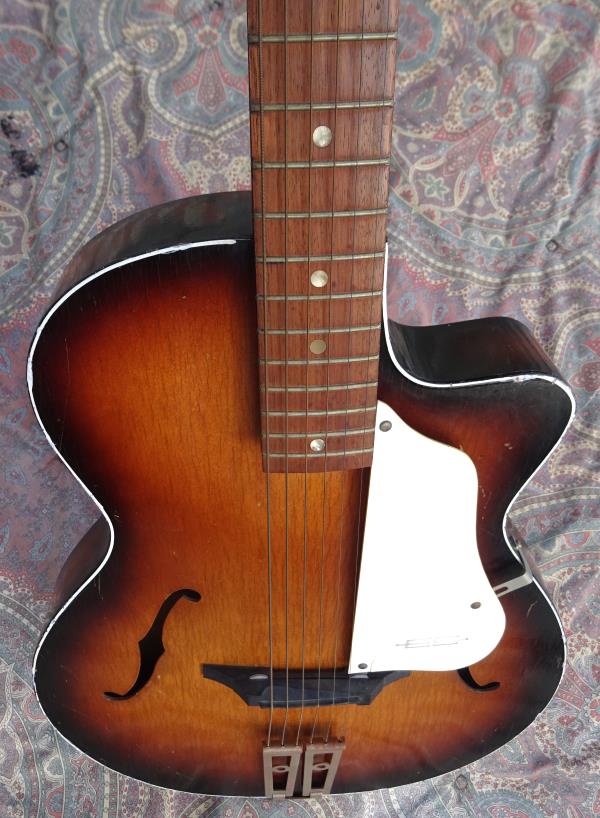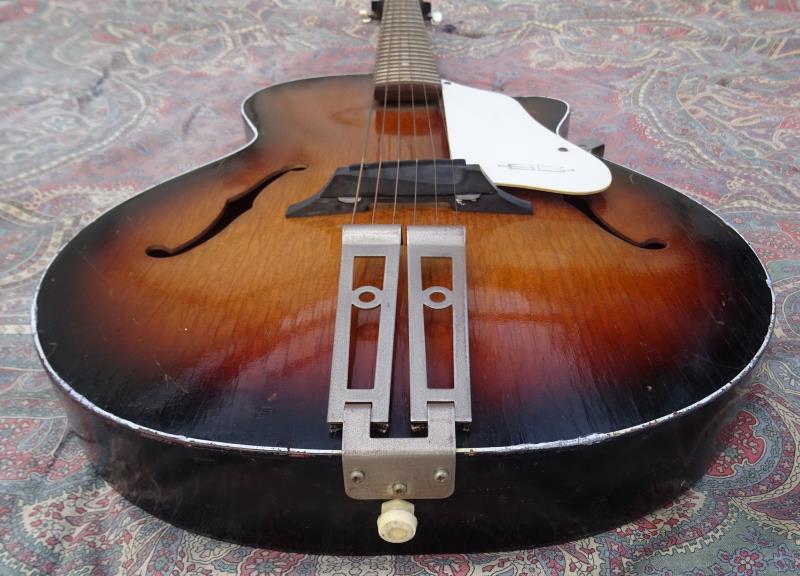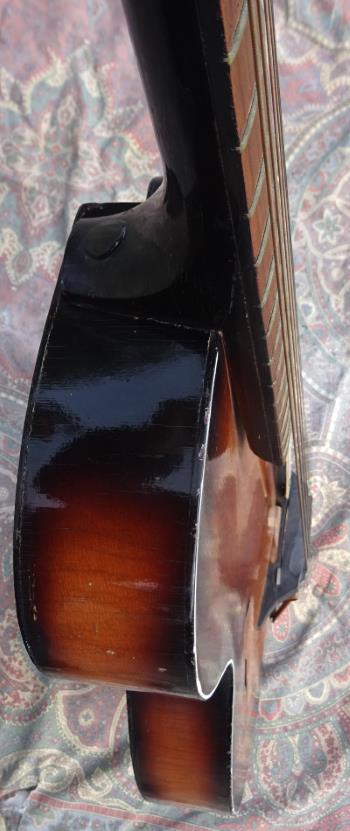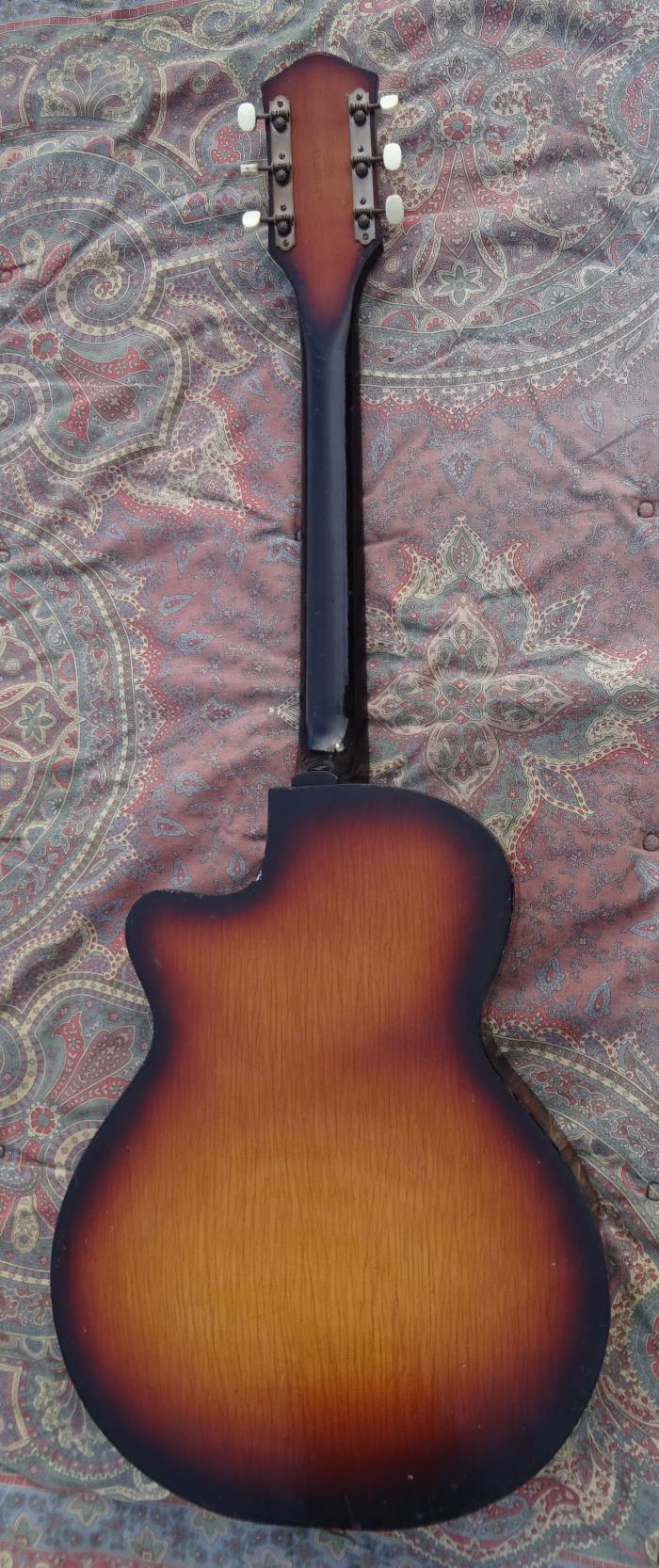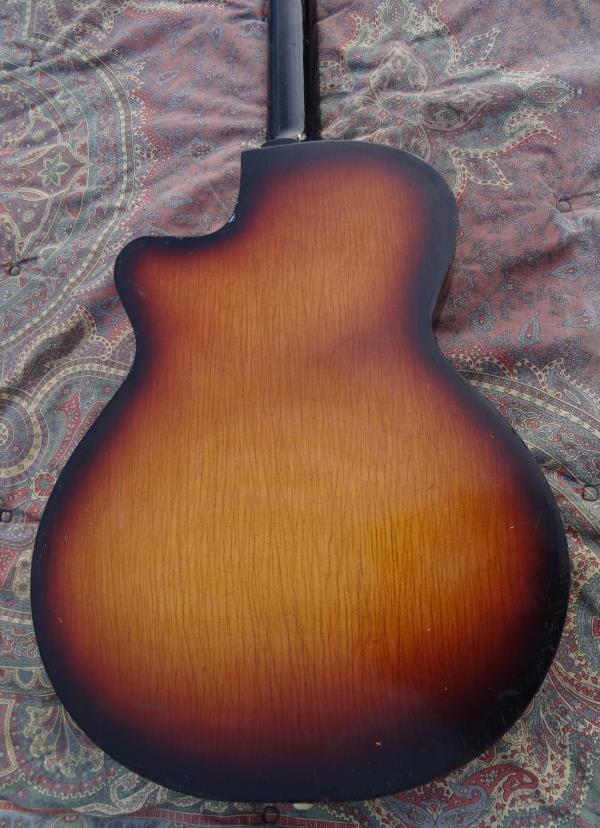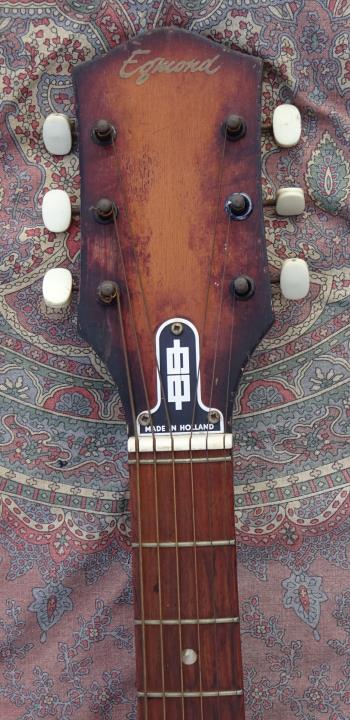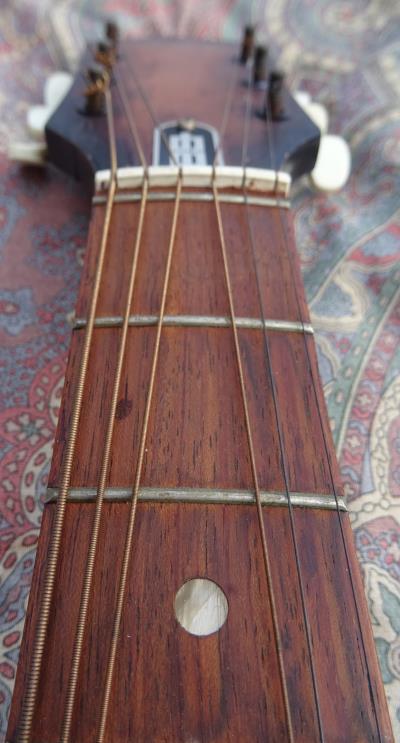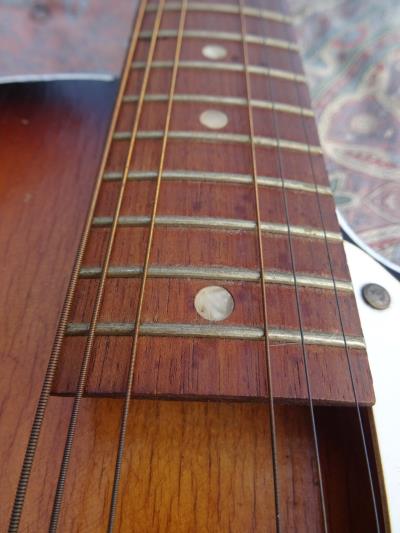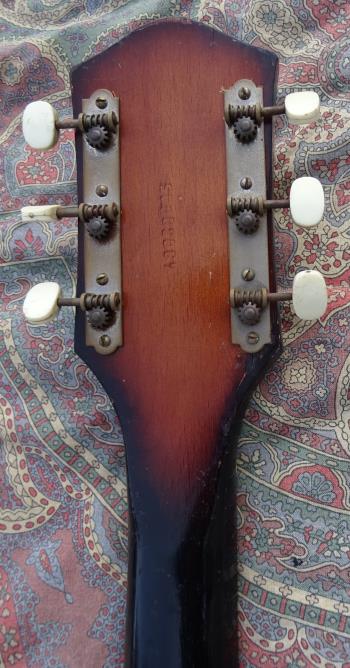 1950 EGMOND, Sumburst, Made in Holland, G.Harrison Guitar code AC750
Brands made by Egmond include: Rosetti, Wilson, Miller, Manhattan, Lion, Caledonie, Alpha ,Vega, Frima, Orpheum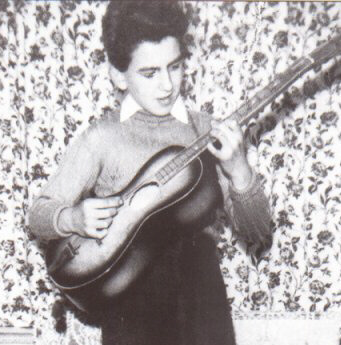 1956: Egmond steel-strung Spanish style (sunburst, vintage unknown): In one account, Harrison bought this "Beginner's Guitar," made in Holland by Egmond and distributed by Rosetti, from a schoolmate with £3 he'd gotten from Mum. In another account, his dad got it for £2.50. The advert for this guitar called it "the cheapest Model in our range" at four pounds, seven shillings and six pence. While trying to adjust the action, the lad accidentally unscrewed the neck from the body, but after a few weeks in the cupboard, the Egmond was rescued by fellow guitar neophyte Peter Harrison, who mended his brother's instrument. Harrison made his show business debut with this guitar the following year at the Speke British Legion Club, where The Rebels, a skiffle group formed by the Harrisons and three mates, played their one and only gig. This guitar -- minus its machine heads -- was auctioned off in London during the mid '80s, and thanks to its anonymous British owner was on loan to the Rock and Roll Hall of Fame in Cleveland from 1995 to 2002. In 2003 this little Egmond -- now worth an estimated $800,000 -- went on display at the Beatles Story Museum in Liverpool (below).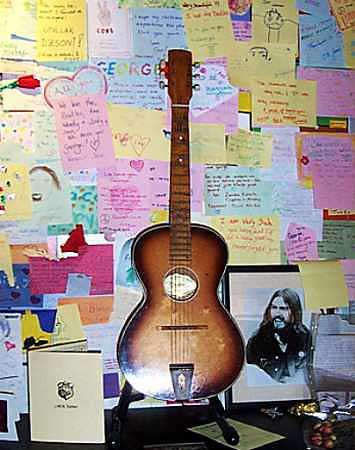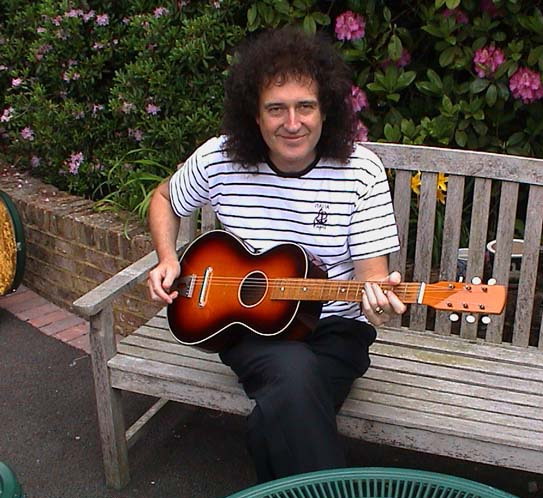 Brian May and his restored Egmond Toledo.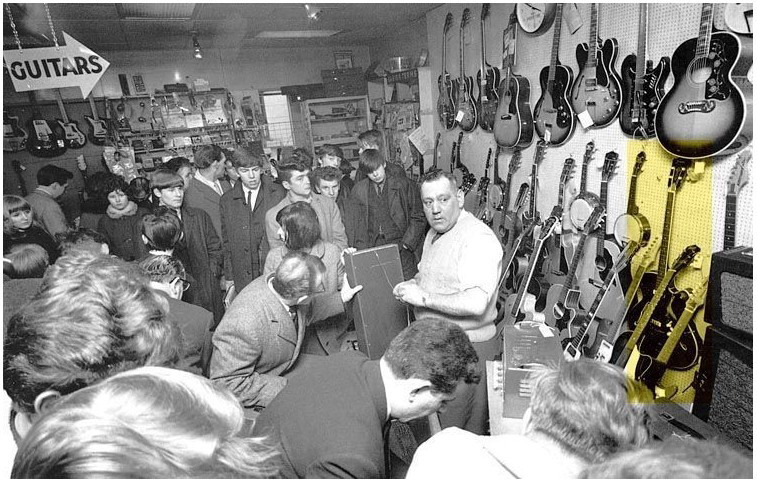 Egmund Acoustic Guitar... with Beatles
http://www.egmond.se/egmond_se_History.html
http://www.thecanteen.com/harrison1.html
http://home.concepts-ict.nl/~dennisroos/storyof.htm
http://www.egmondguitars.nl/dating.html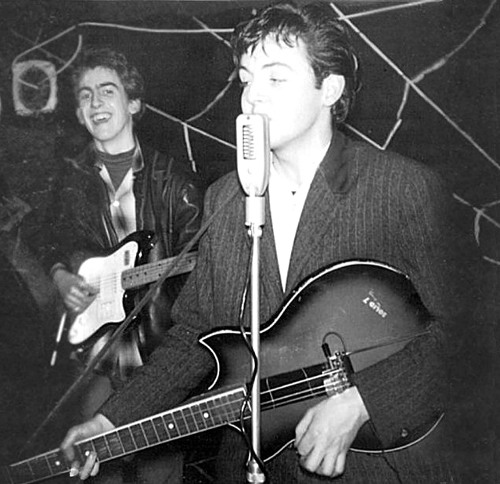 Paul McCartney and his bass converted Solid 7.