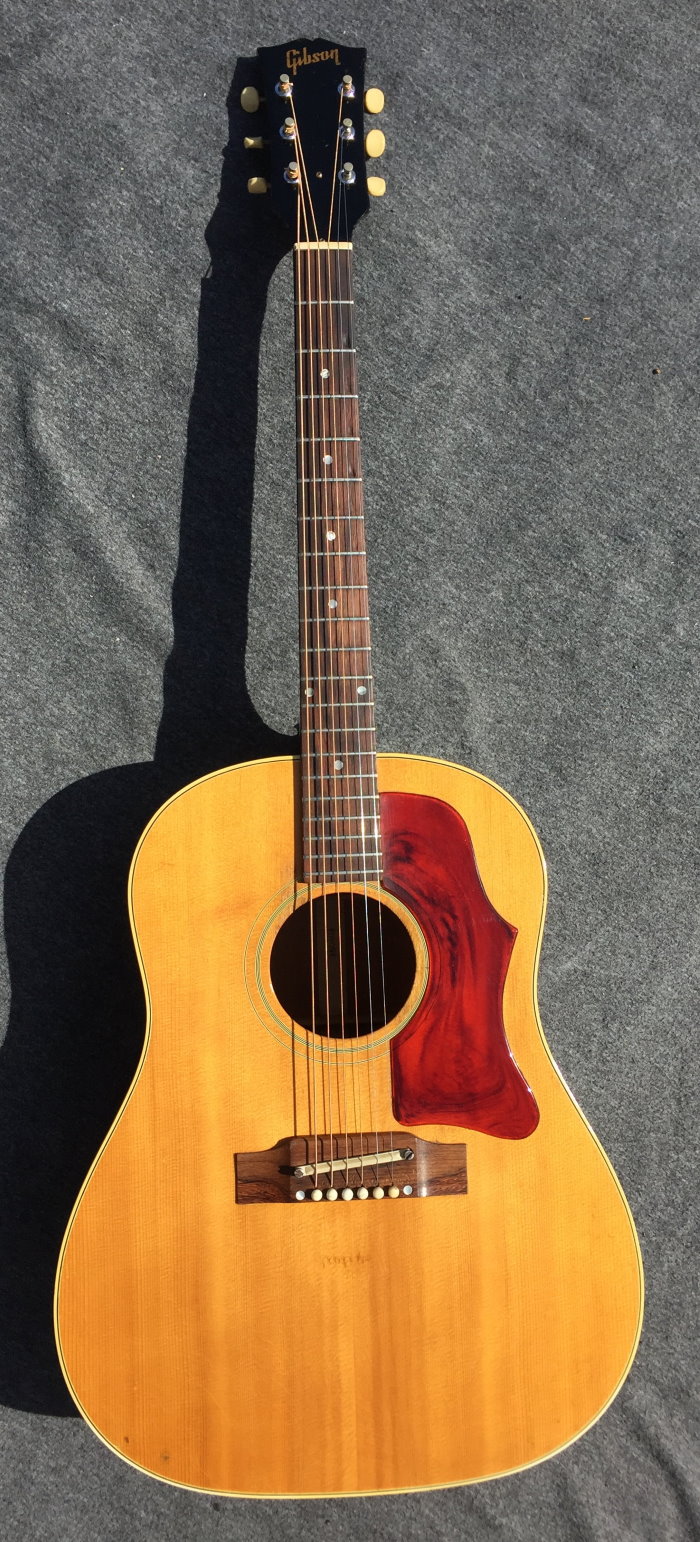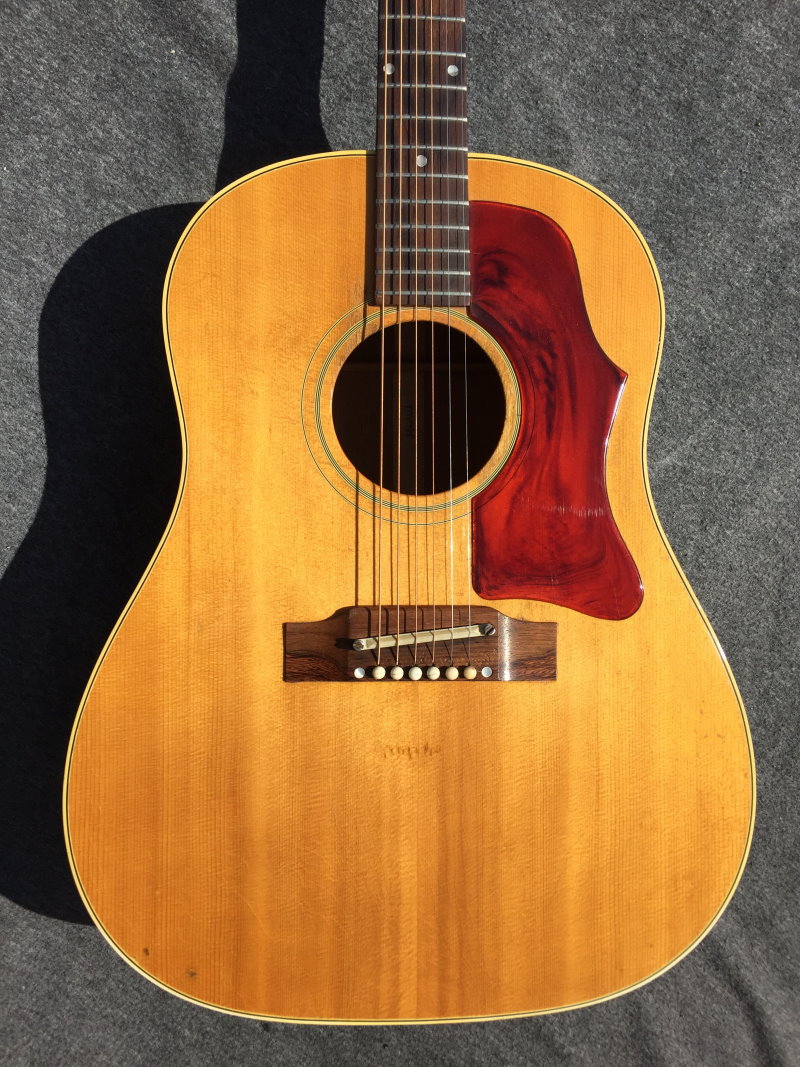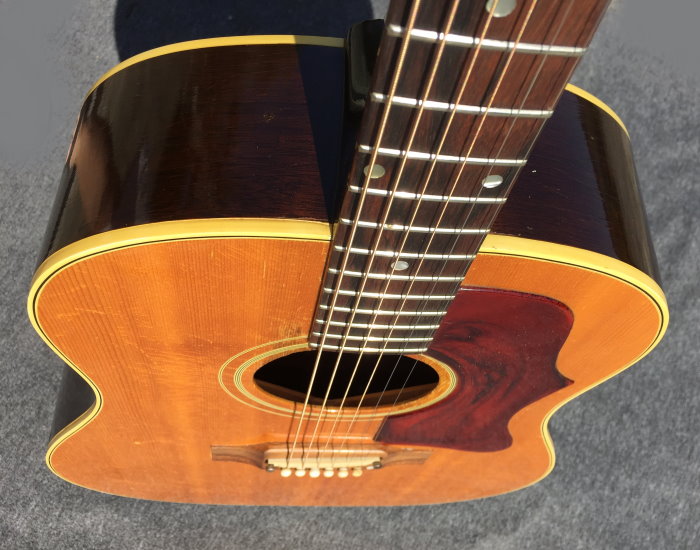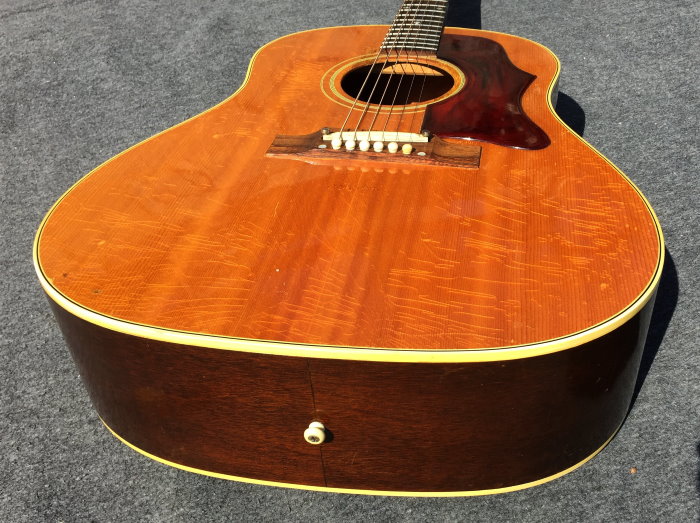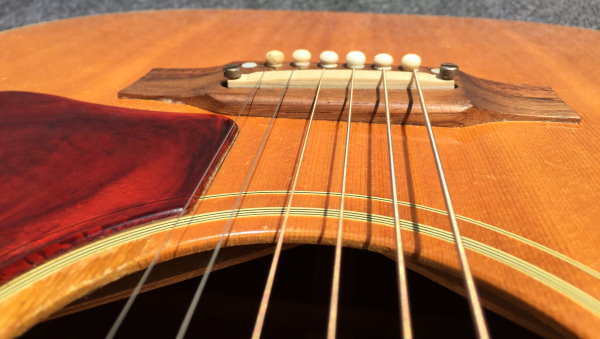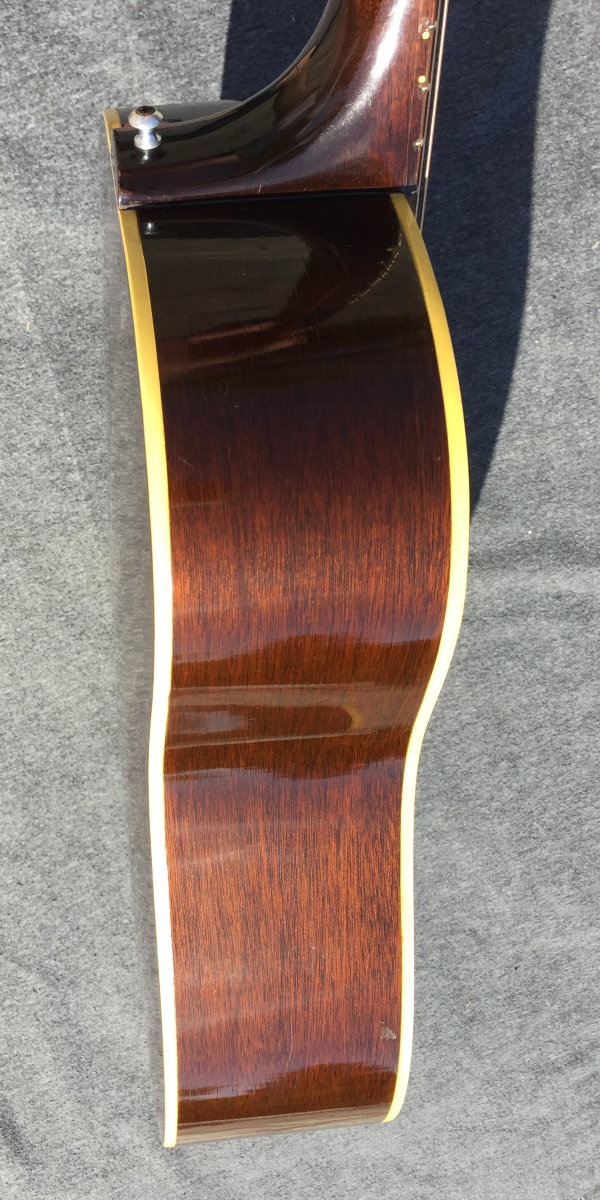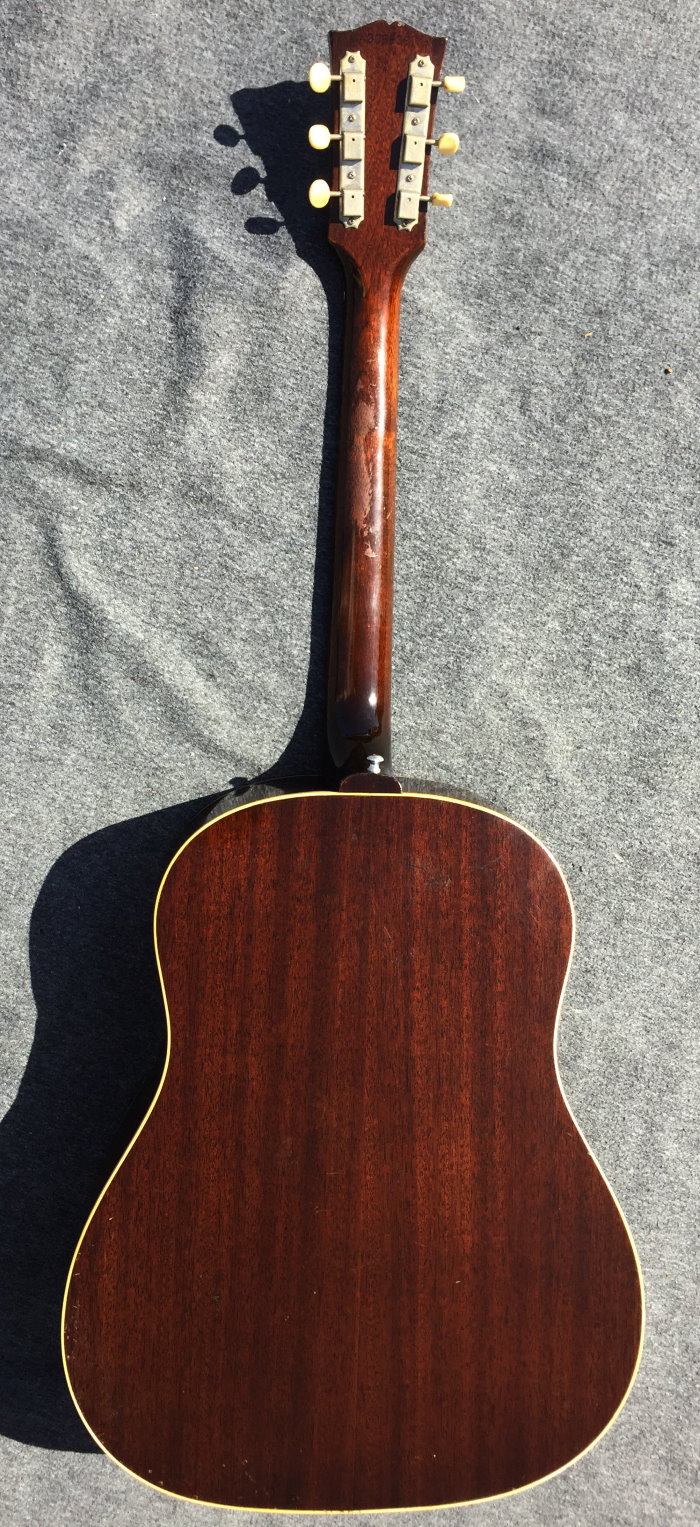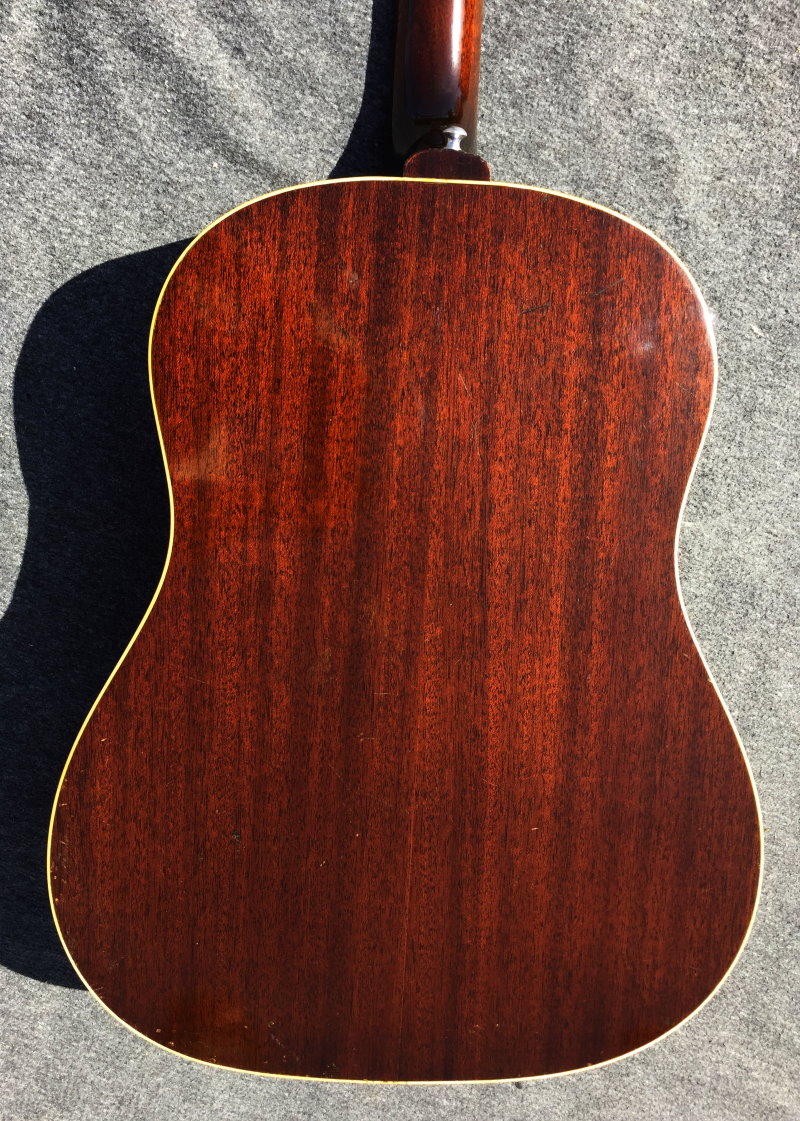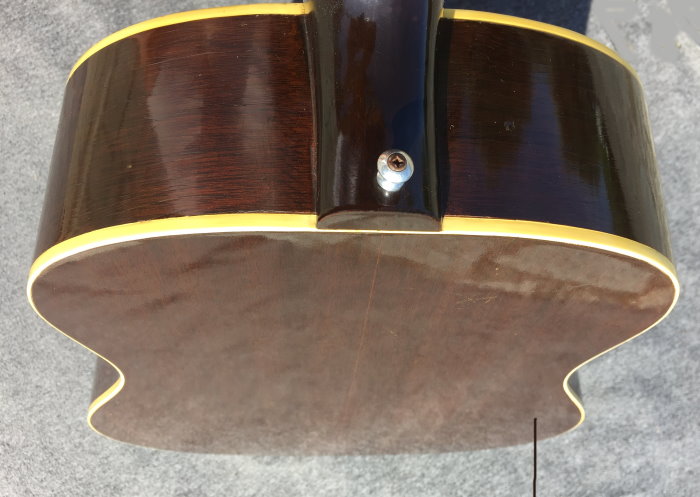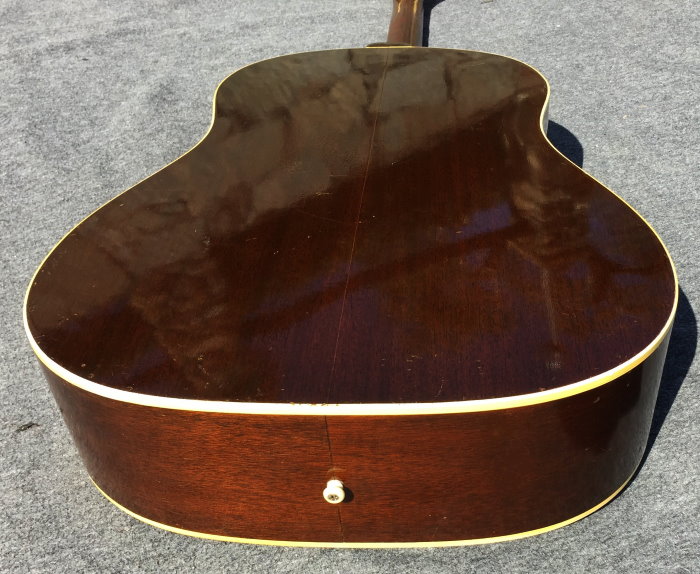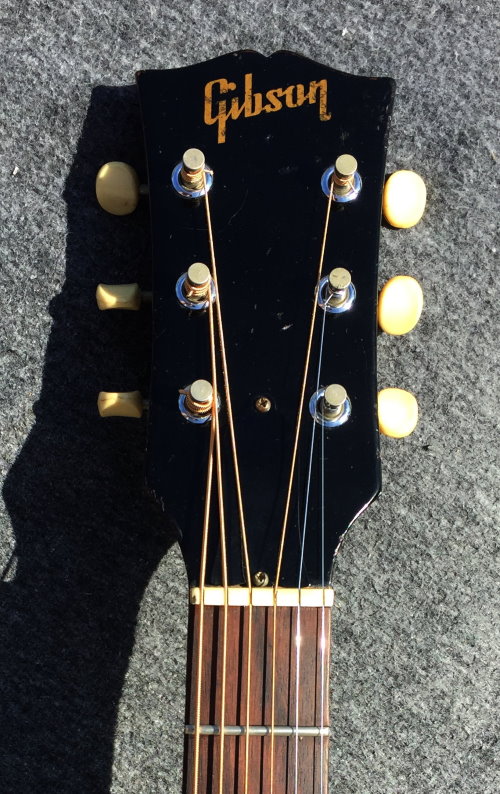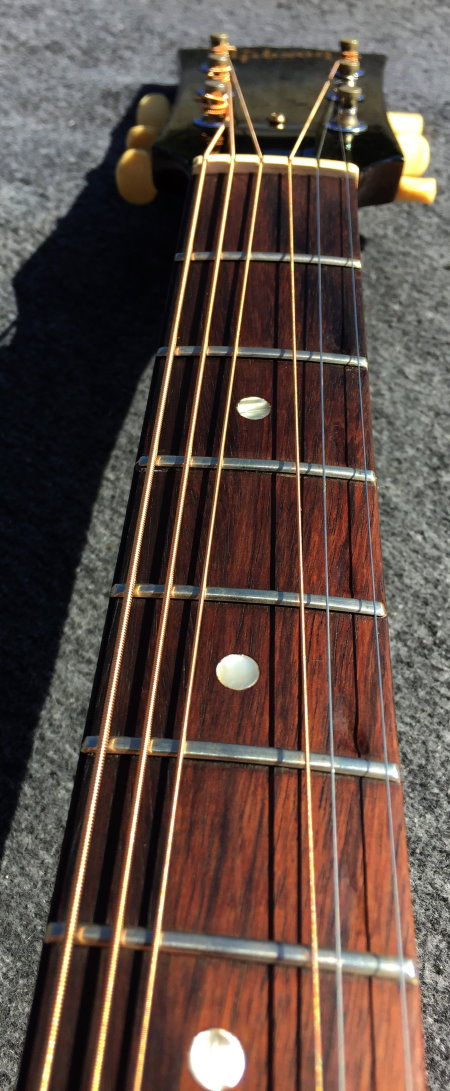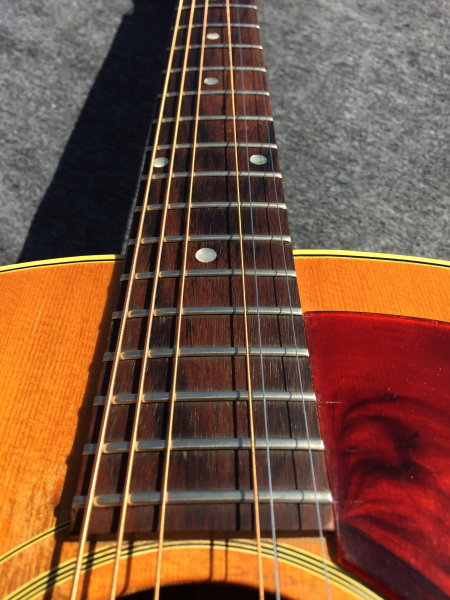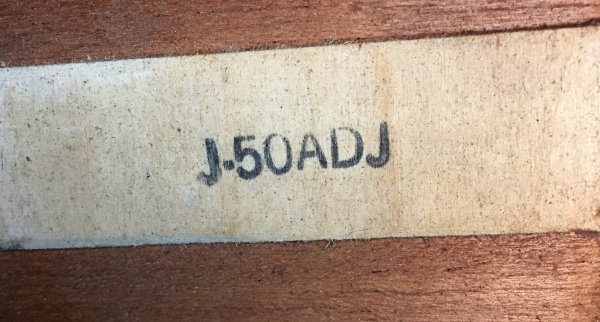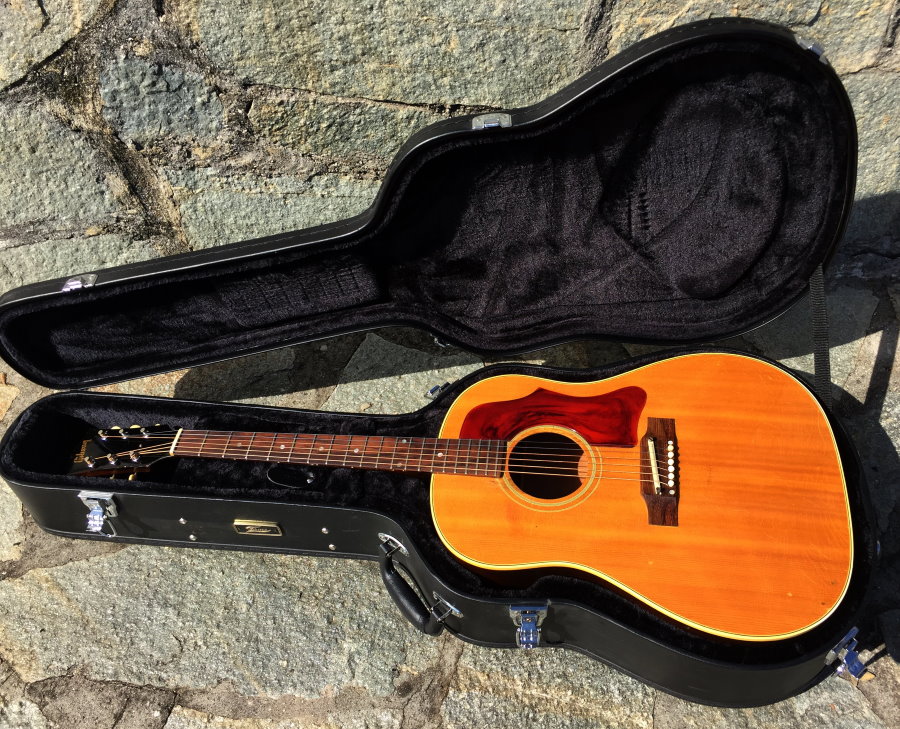 1965 GIBSON J-50 ADJ Natural, EX code AC27
Original guitar in very good condition. Late model with the narrow nut.1.19/32 or 40.5 mm, no fret wear. Some finish scratches on the back. some finish missing on the back of the neck. pick wear on the soundhole. Some finish weather checking. Excellent playability and sound. Comes in a quality modern hardshell case.
Played by a host of acoustic luminaries like Jorma Kaukonen, John Hiatt, Brad Paisley, and Bob Dylan, the J-50 is every bit as versatile as the J-45, and it's reputation as an insider secret makes vintage models a collector's dream. Producing the exact same legendary tone that filled popular American recordings for decades in the J-45, the J-50 is essentially the exact same guitar
Essentially a blonde or natural finish J-45, Gibson first introduced the J-50 in 1942. Wartime shortages forced a hold on production shortly after, but the J-50 became an official part of Gibson's core product line as early as 1947. Its specs would always largely mirror that of the J-45. If the J-45 changed, so did the J-50. But there are a few important historical differences that do set the lesser known blonde apart. In 1950, Gibson added a triple-bound top to the J-50, further differentiating it from the J-45.

Five years later, Gibson altered the bracing in the lower bout and introduced a 20th fret as well as a larger pickguard with a point toward the upper bout, replacing the conventional teardrop. As the 1950s began to wane and production of the J-50 entered a new decade, Gibson introduced adjustable saddles to the bridge, which became standard in 1961. In 1963, Gibson replaced the older celluloid pickguard with a thicker, injection-molded styrene version. Gibson also briefly transitioned to a plastic bridge, which they would abandon for rosewood a year later. In 1968, Gibson added a white, screw-on "GIbson" logo pickguard, and in 1969 introduced a new square-shoulder body shape, but both changes were short-lived and scrapped shortly thereafter.

Fourteen years after that, in 1982, Gibson officially removed the J-50 from their core models but continues to produce it periodically to this day.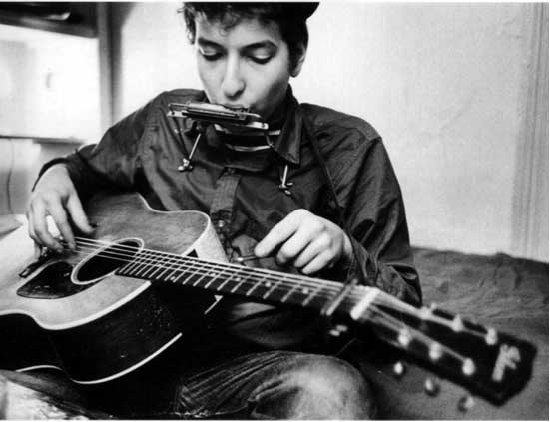 Bob Dylan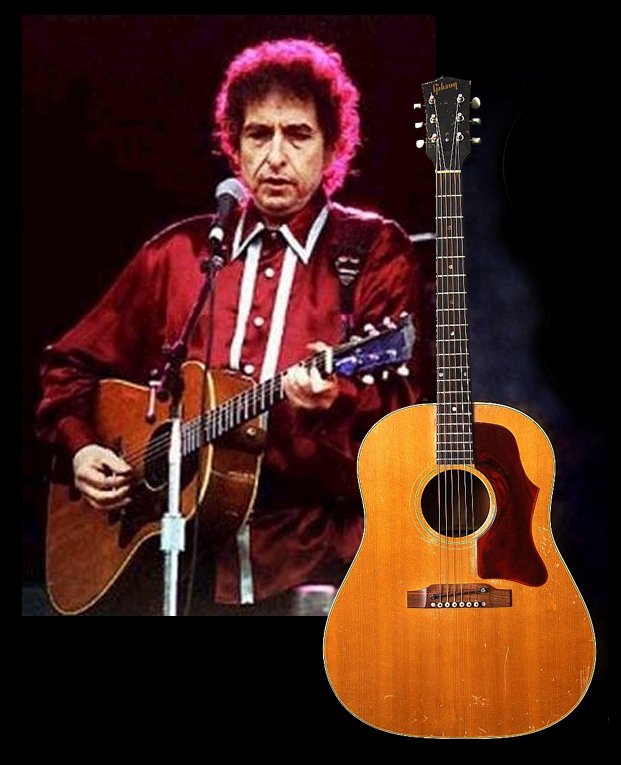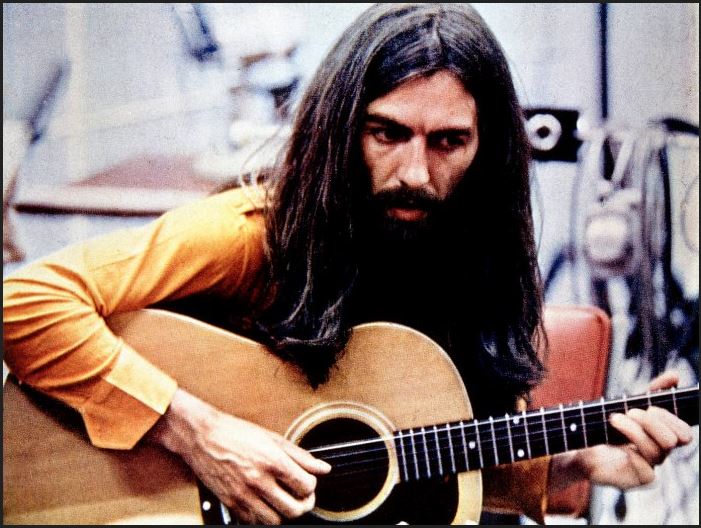 J.Harrison