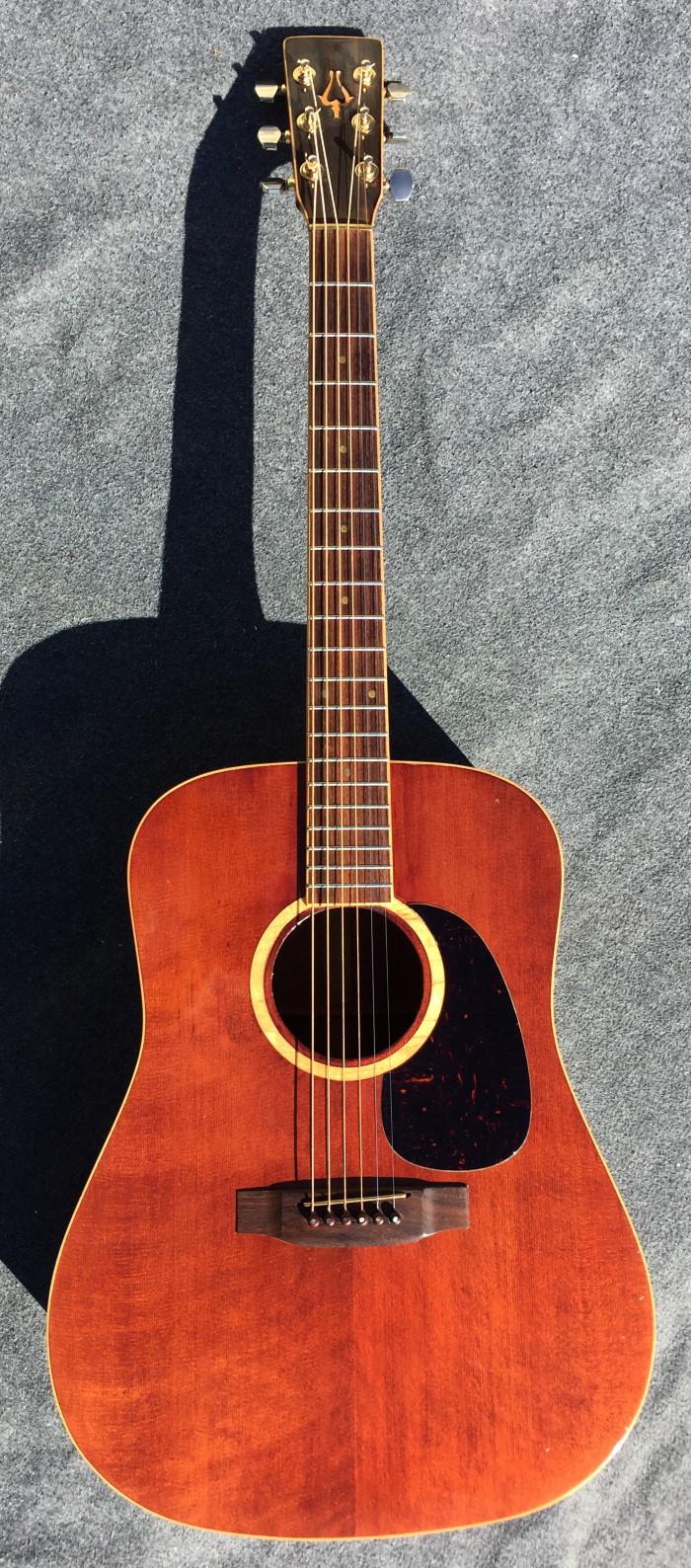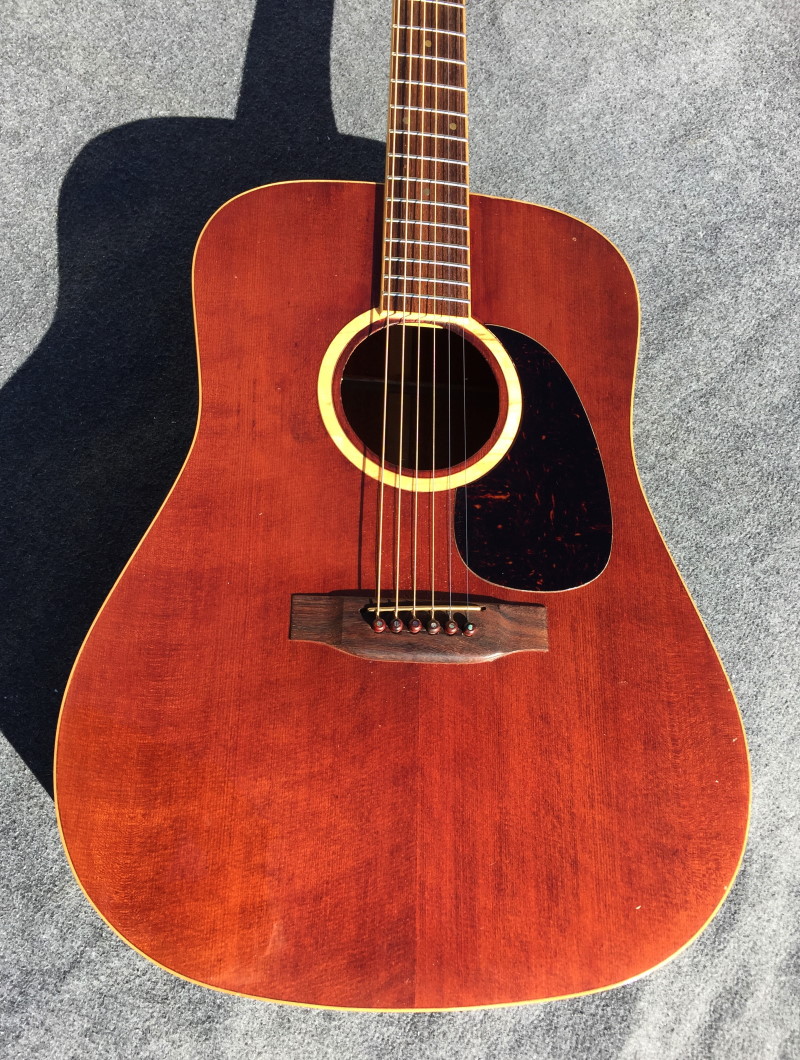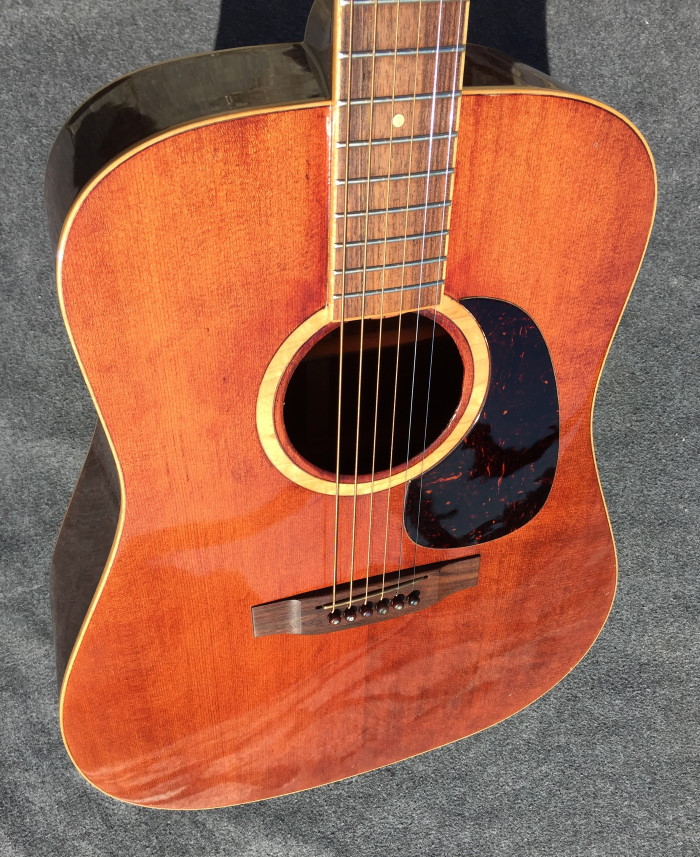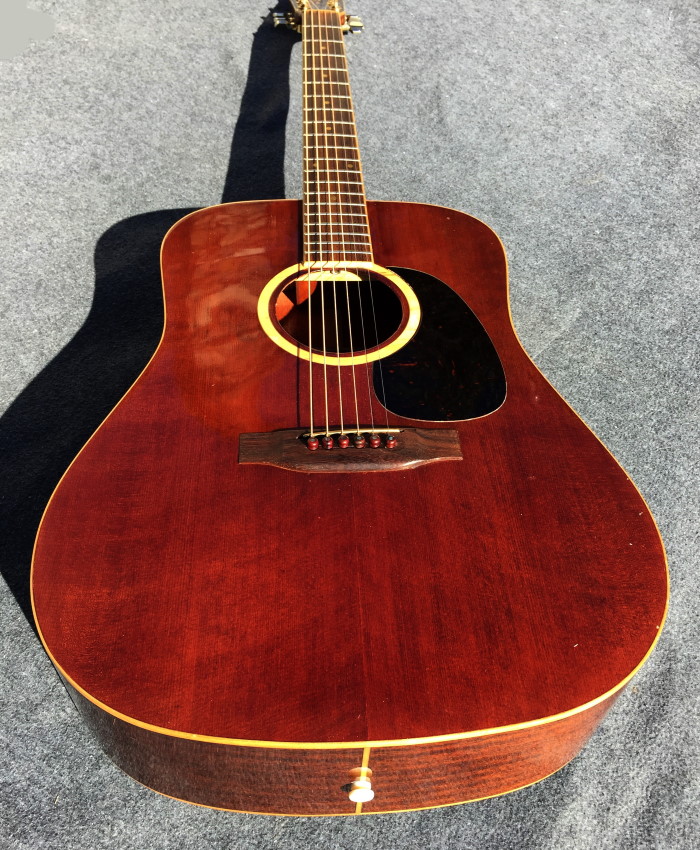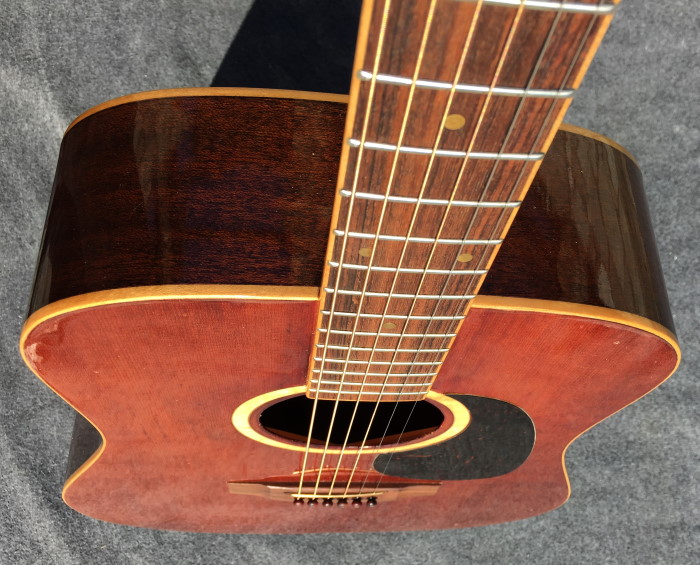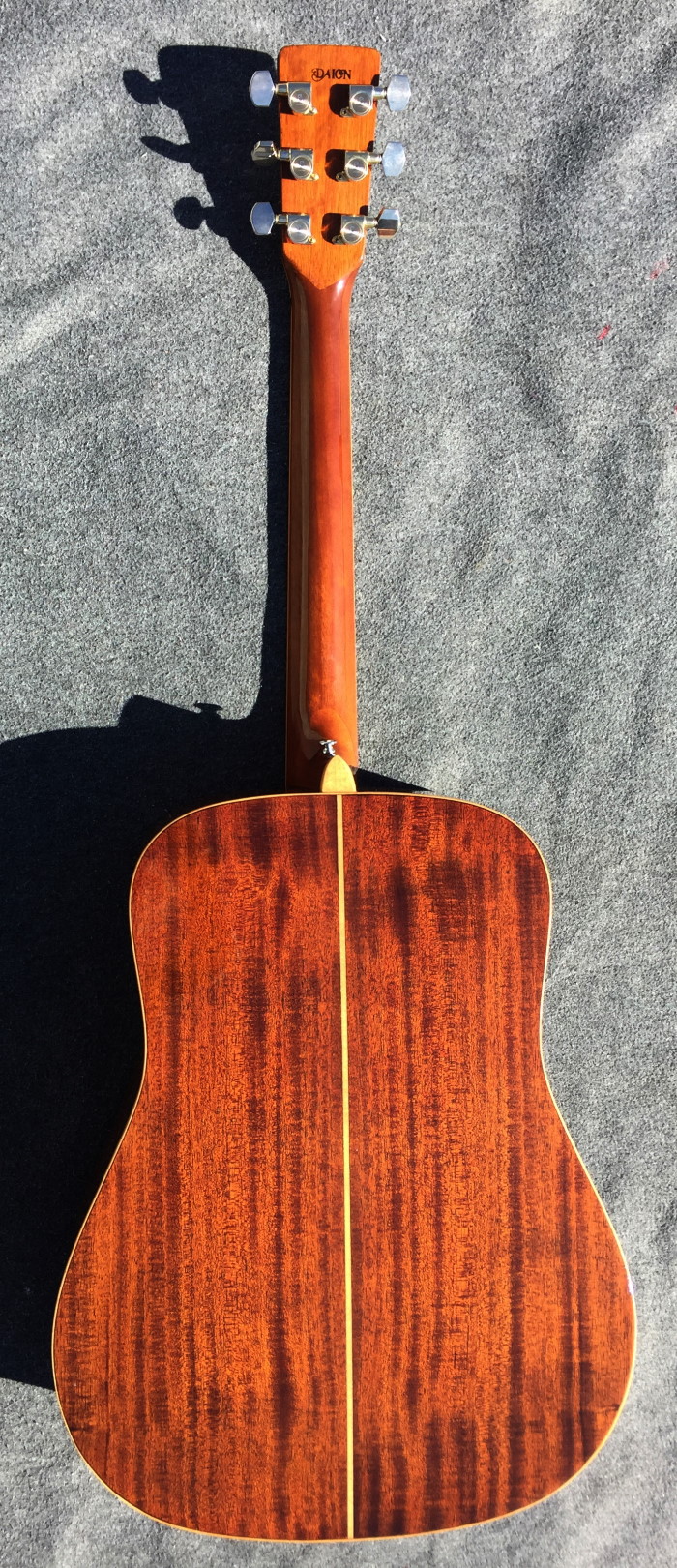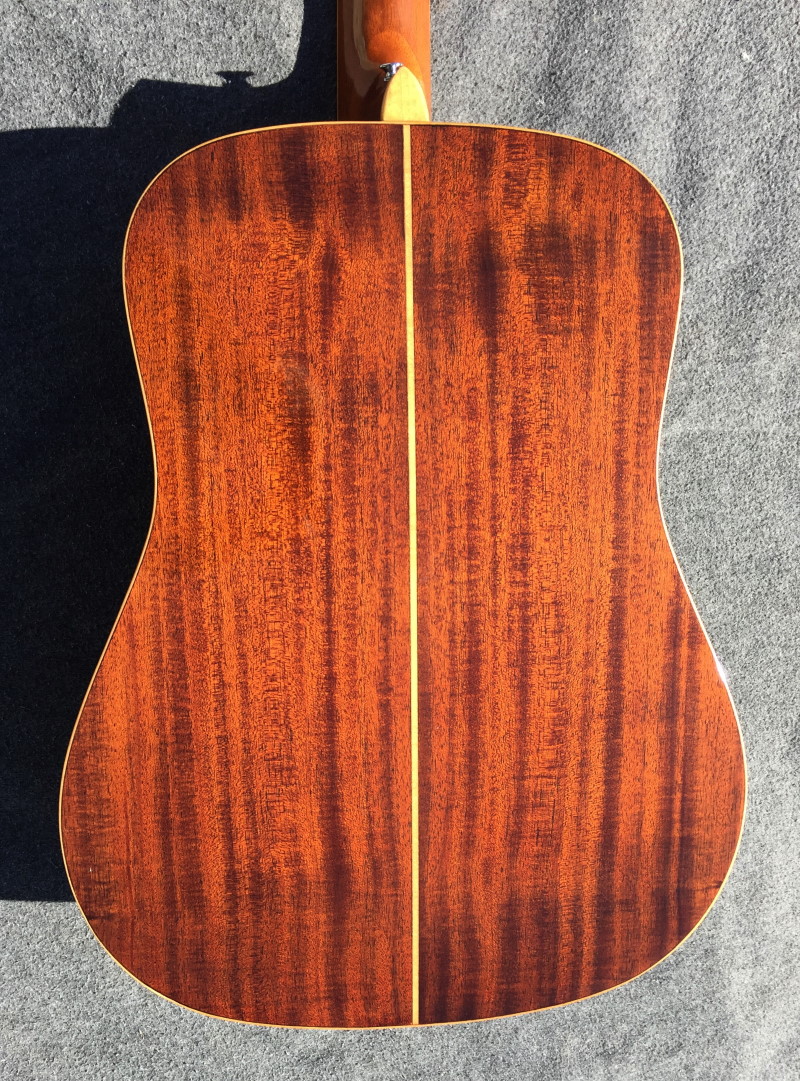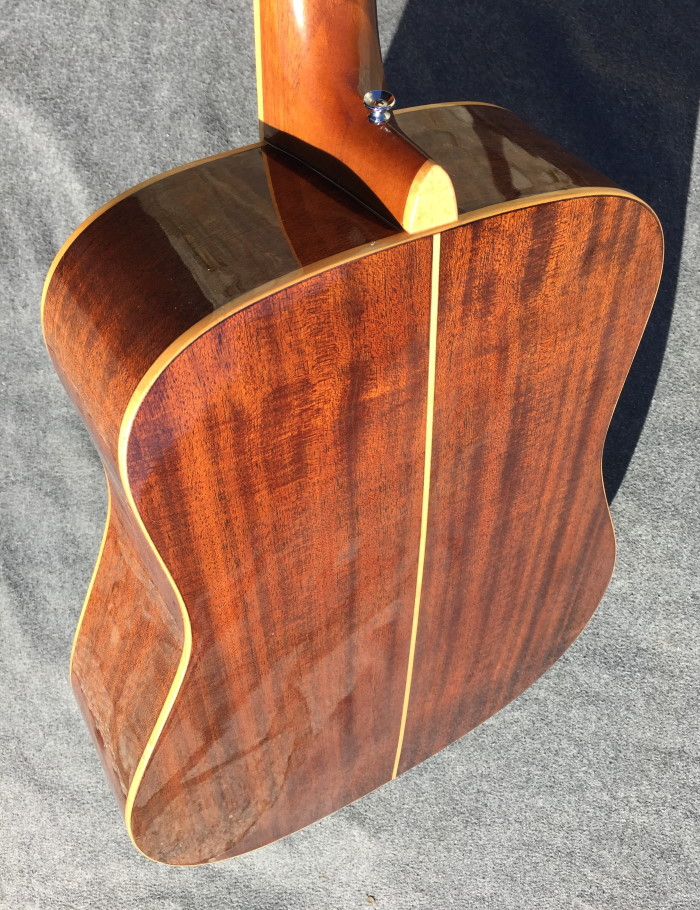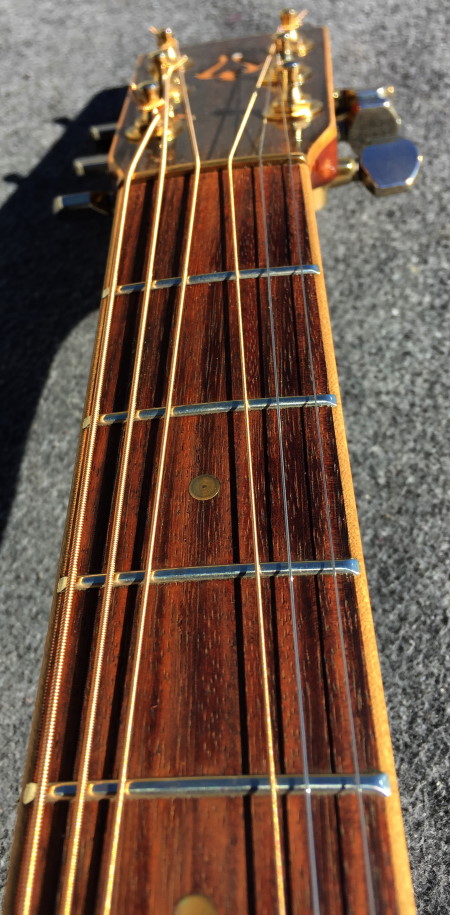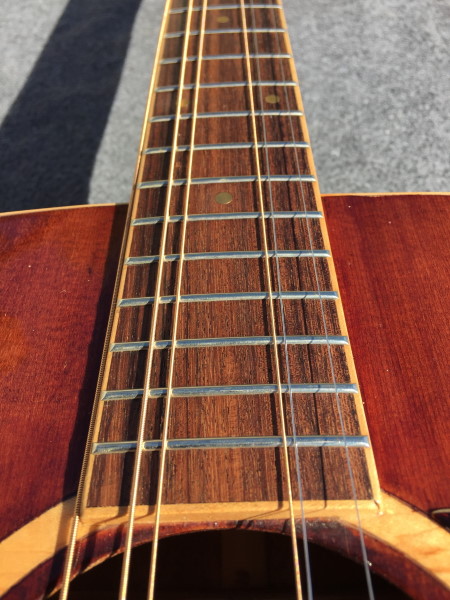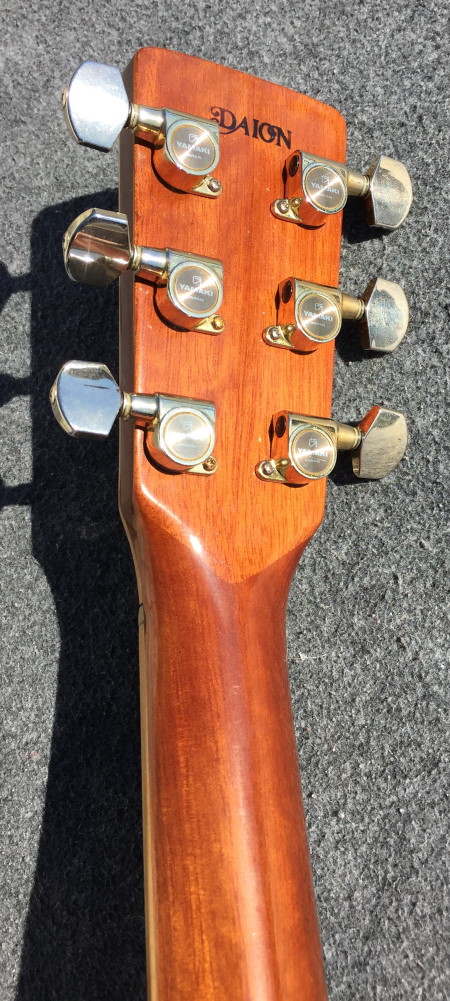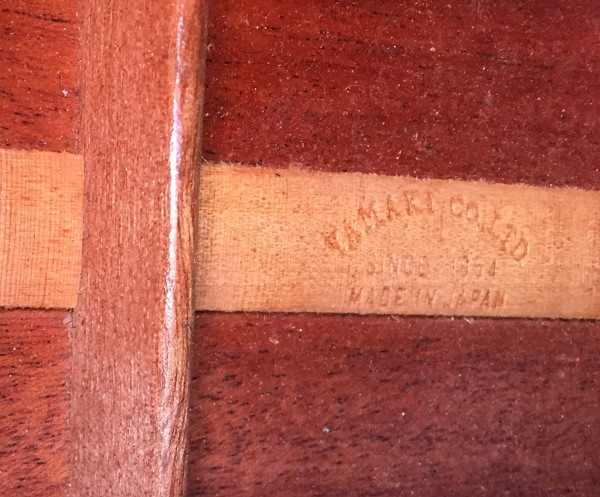 82' DAION AY 078S Rare Model in excellent conditions Low action, frets in very good conditions..ready to play cond. A strong Sound ! Code AC216
Great West Imports was the Yamaki / Daion distributor in Canada (as apposed to MCI, the distributor in the United States). On the back it lists locations in Vancouver, Winnipeg, Toronto, and Montreal.
The complex history of Yamaki guitars is entwined with the stories of a number of other Japanese music companies. In the late 1940s, brothers Yasuyuki and Kazuyuki Teradaira went to work for Tatsuno Mokko, an instrument manufacturer that later split into two different firms, one of which was called Hayashi Gakki. In 1954 Hayashi Gakki was bought out by Zenon, a large music distributor. In 1962 Yasuyuki left Zenon, and started an instrument distributorship he called Daion, which means "big sound" or "enlightened" in Japanese. In 1967 Kazuyuki left Zenon to produce classical guitars under the name Yamaki, an auspicious Japanese word meaning "happy trees on the mountain." By the early 1970s, Kazuyuki expanded the Yamaki line to include a large number of steel-string guitars, many of which were clearly based upon C.F. Martin and Co.'s designs and these were distributed exclusively through Daion. Along with Yamaki guitars, Daion distributed instruments from Chaki, Hamox, Mitsura Shinano, Terada, and Tamura (several of these were built by Yamaki at various times), and Harptone guitars --which Daion imported from the US. Many guitars were built to specifications of small U.S. distributors, and carried different labels -- including Joodee, G.J. Gould & Sons, and others. These guitars usually bore the same model numbers as their Yamaki counterparts. Sometime in the late 1960s, Daion began exporting Yamaki guitars to America, where they were well received. By the late 1970's, however, Daion felt that the Yamaki Martin-style guitars were getting lost among similar instruments from other Japanese builders like Takamine, Yasuma, and C.F. Mountain, so they re-designed their entire acoustic line. They dropped the Yamaki name and re-branded their instruments as Daion guitars. In 1978, Tom Burr and staff from MCI Inc. (who company was the North American distributor for Daion guitars), joined forces with guitar designer Hirotsugu Teradaira of Daion, and provided innovative ideas for much of the new Daion line of instruments, particularly the acoustic-electrics and solid-body electrics.