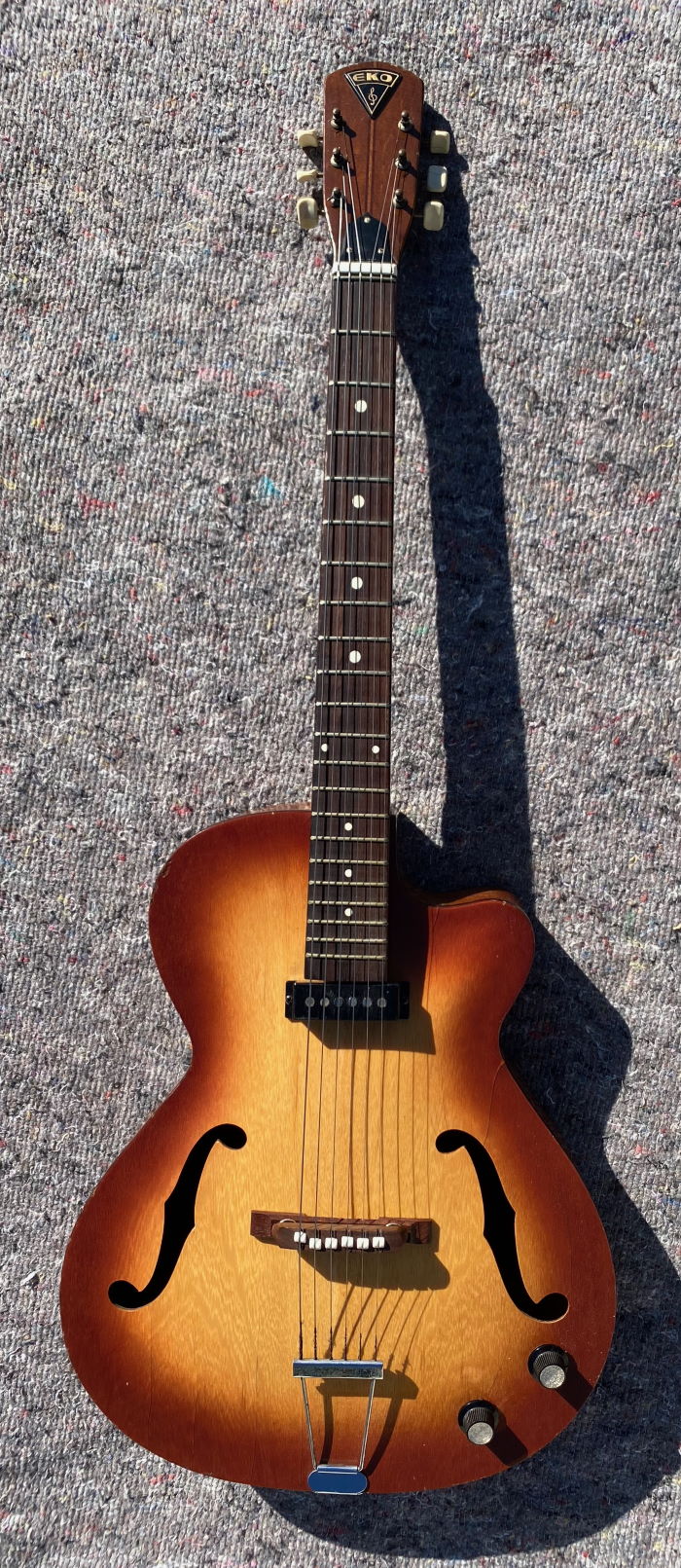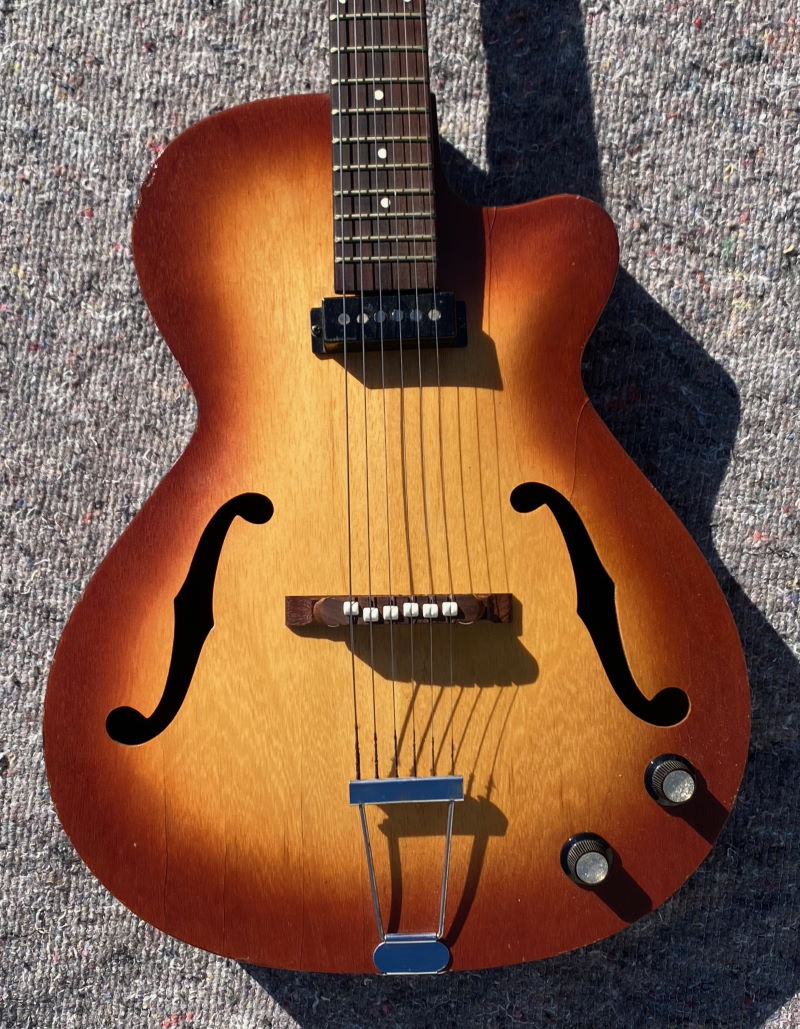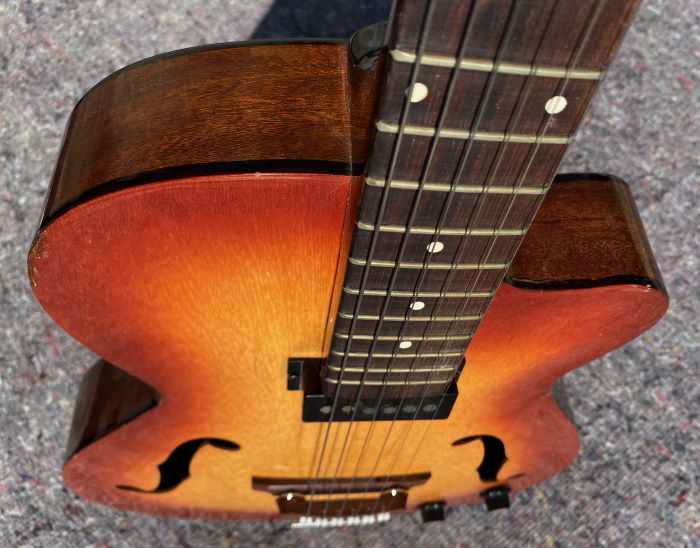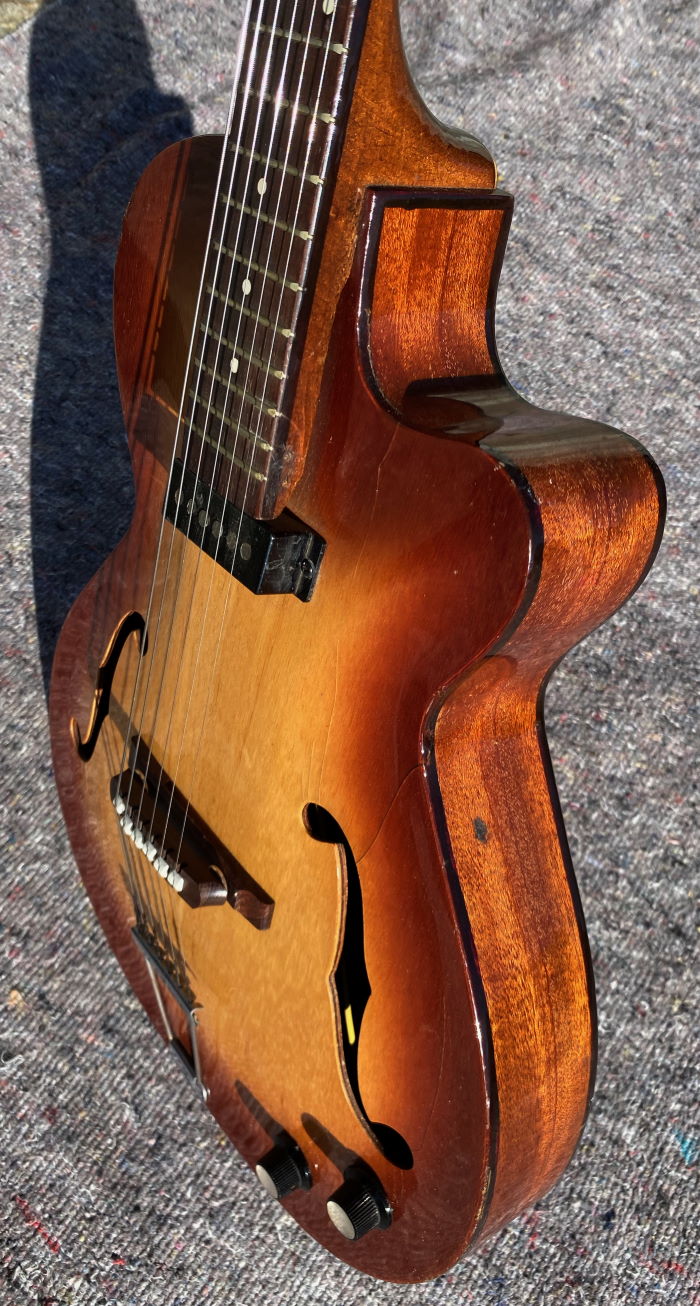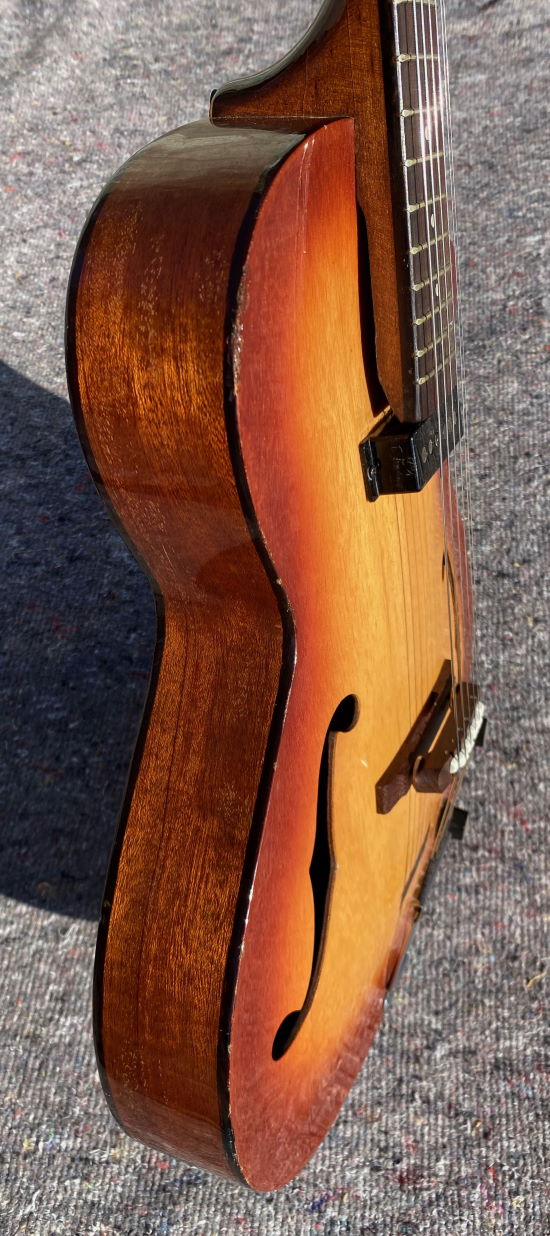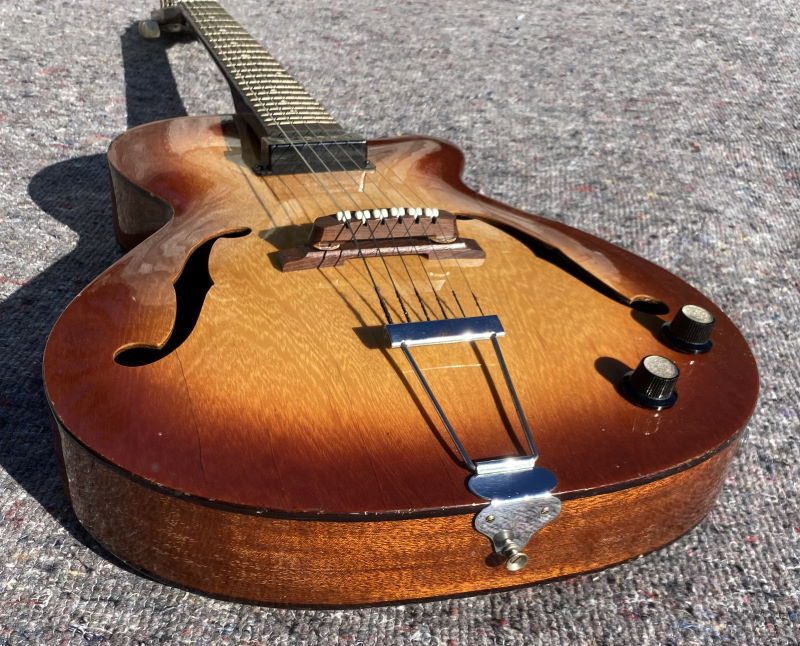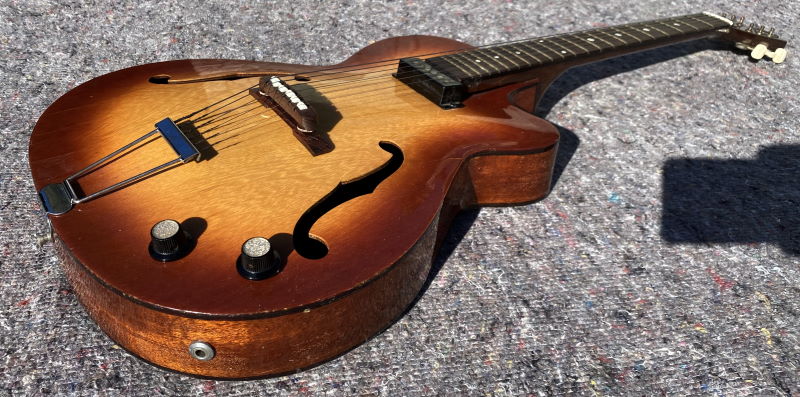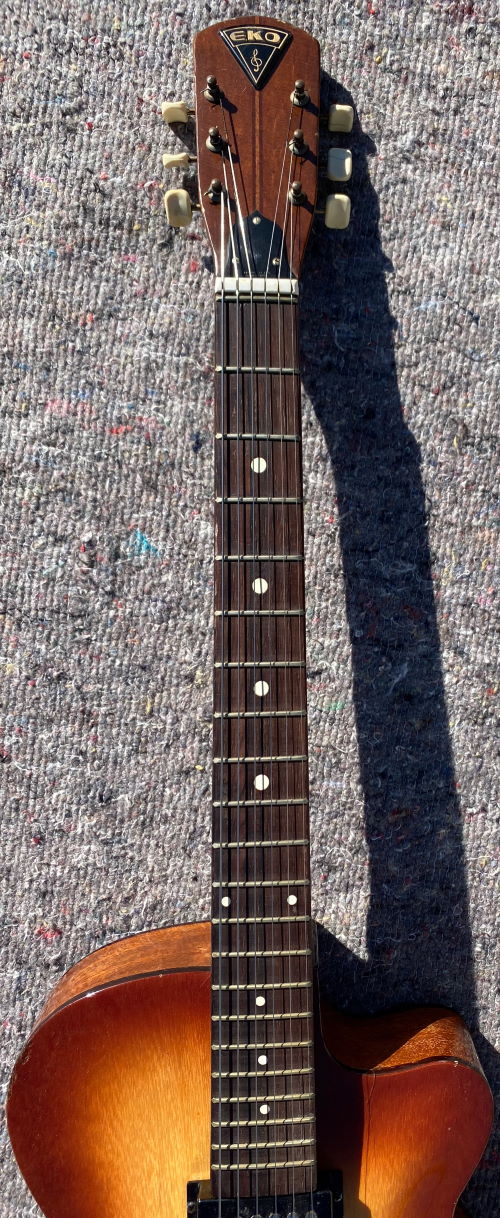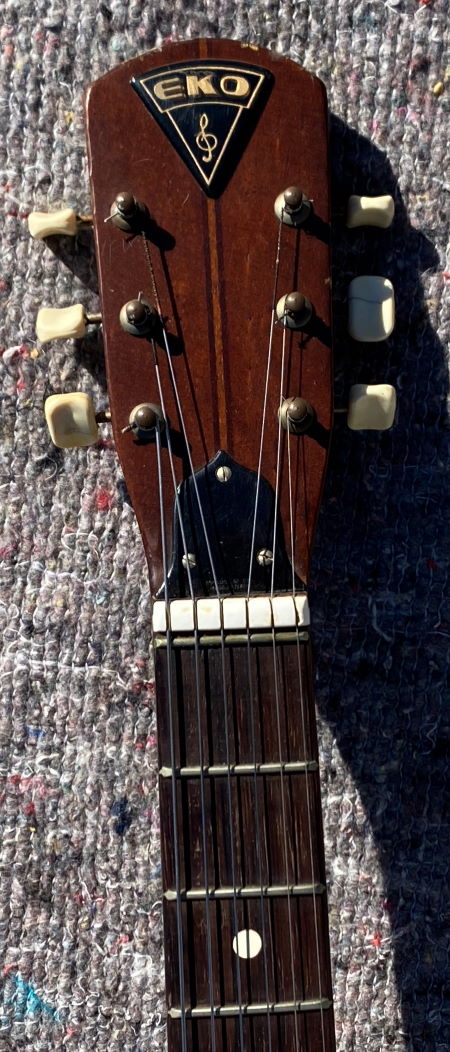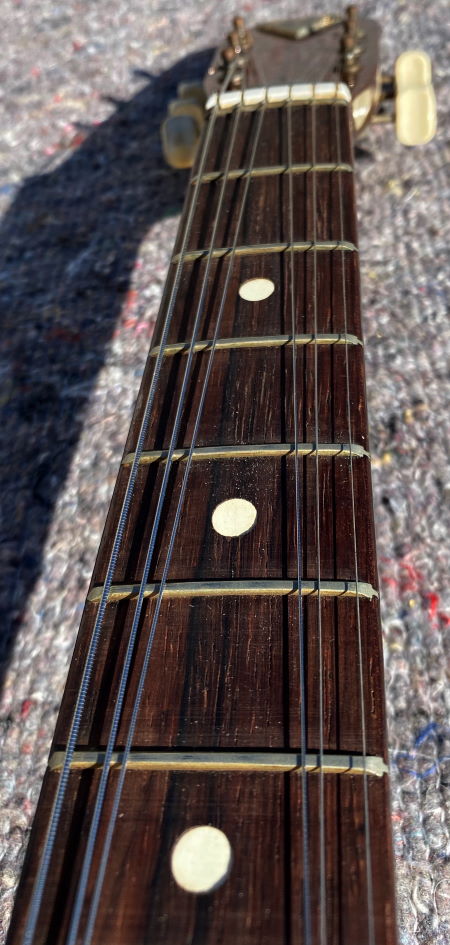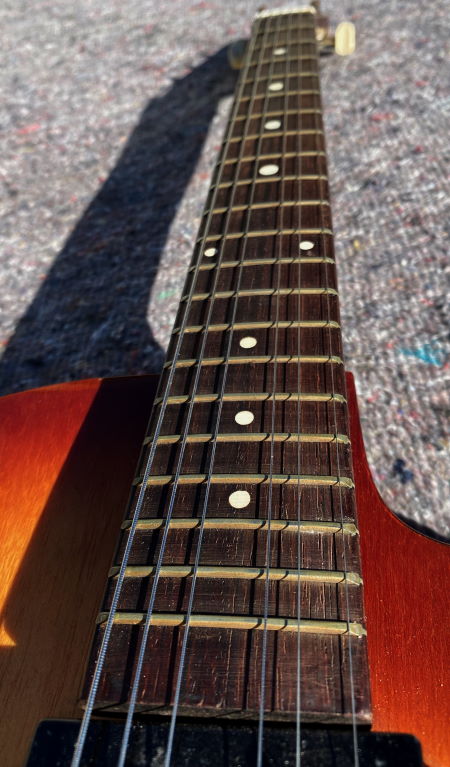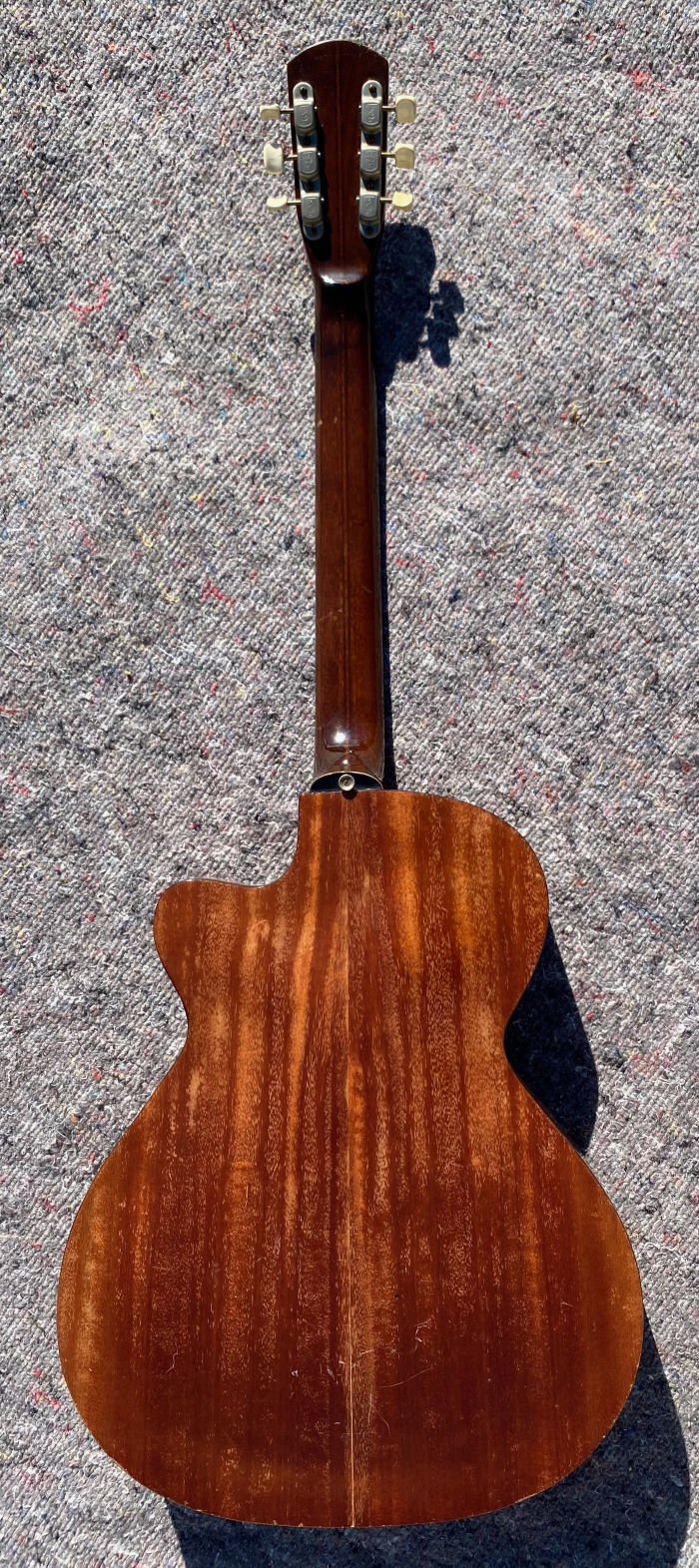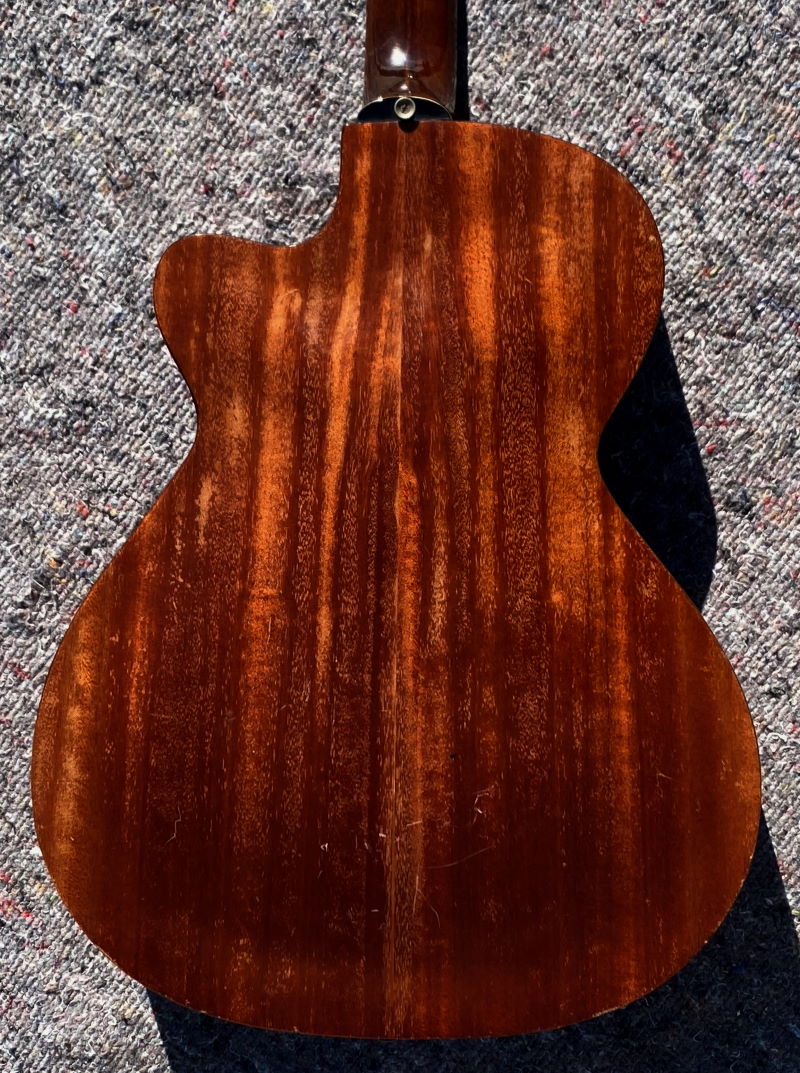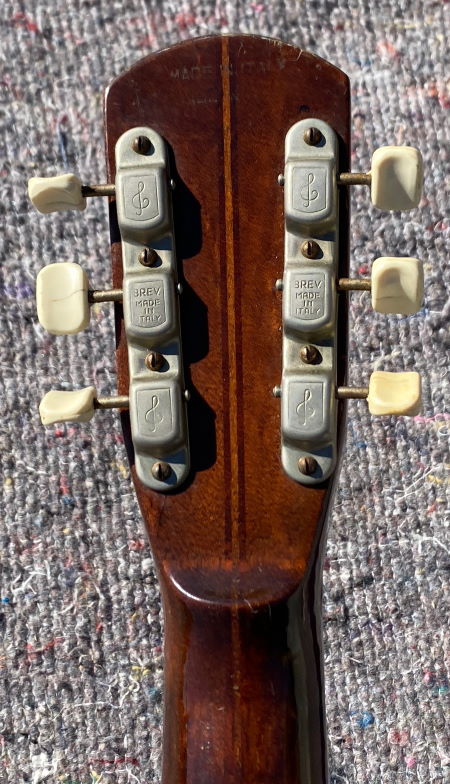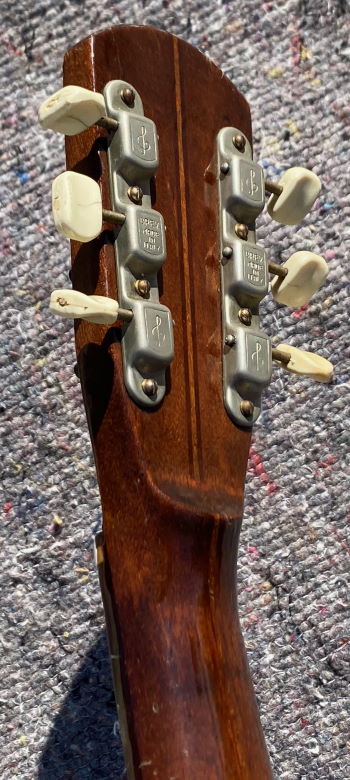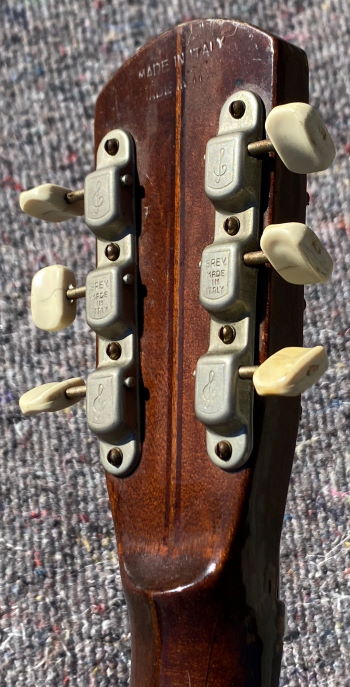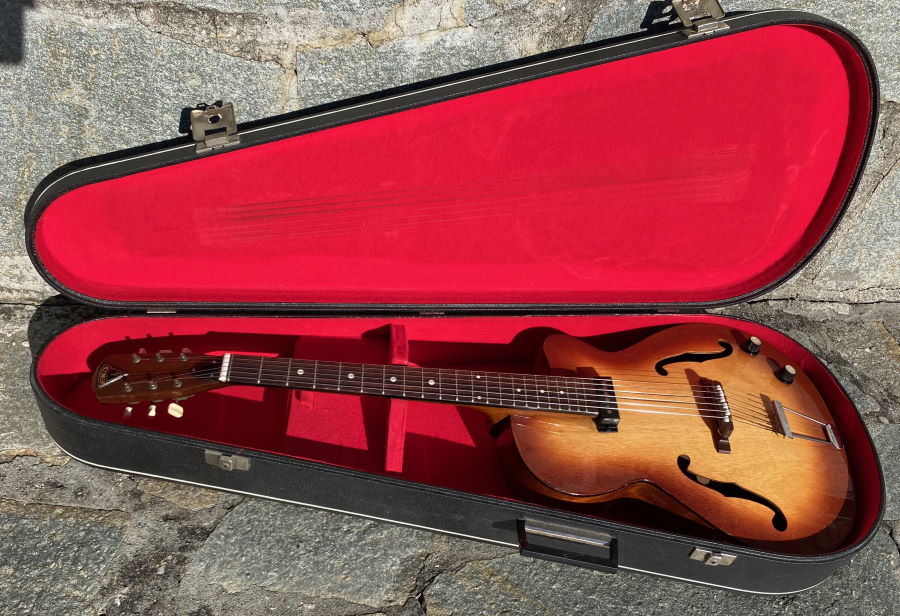 EKO Model 100/1 Electric Version Cherry Sunburst 1 Pickup Volume & Tone Control Nice neck with low acion, working truss road, some ding&dond in the finish but no breakage or repair in the wood. Low action excellent neck and fingerboard. Pickguard missing. "Polverini" Made in Italy period hard case code AC113

THE CONCEPT OF ACOUSTIC GUITAR WITH F-HOLES, SMALL AND CHEAP WAS DEAR TO THE GERMAN PRODUCERS AND A HABIT IN SICILY. THE 100 MODEL WAS ONE OF THE MOST LONG-LASTING MODELS OF THE WHOLE RANGE.

The Eko 100 was produced in the acoustic or in the electric version, with one or two pick-ups. When Eko stopped giving numeric names, this guitar took three different names each for a different type of finish. Mascot, the cheap two-tone burst (Medallion in USA). Commander, the redburst; Escort, the natural. No binding or covered headstock destined to the next model up, the 200.
The concept of acoustic guitar with small and cheap f-holes was dear to German producers and customary in Sicily. We do not know if the 100 series was also built in the early years by the Paladino brothers who produced the first acoustics for Eko. The earliest examples are recognizable by the glued handle and the cat-eye shaped holes. From 66 to 72, Melody produced this series on behalf of Eko.
https://www.youtube.com/watch?v=uwDCiTjBmSk
https://www.youtube.com/watch?v=8eudxLFENUk
https://www.youtube.com/watch?v=BG0Zoby4J3A
https://www.youtube.com/watch?v=oZBoJ03-a2s