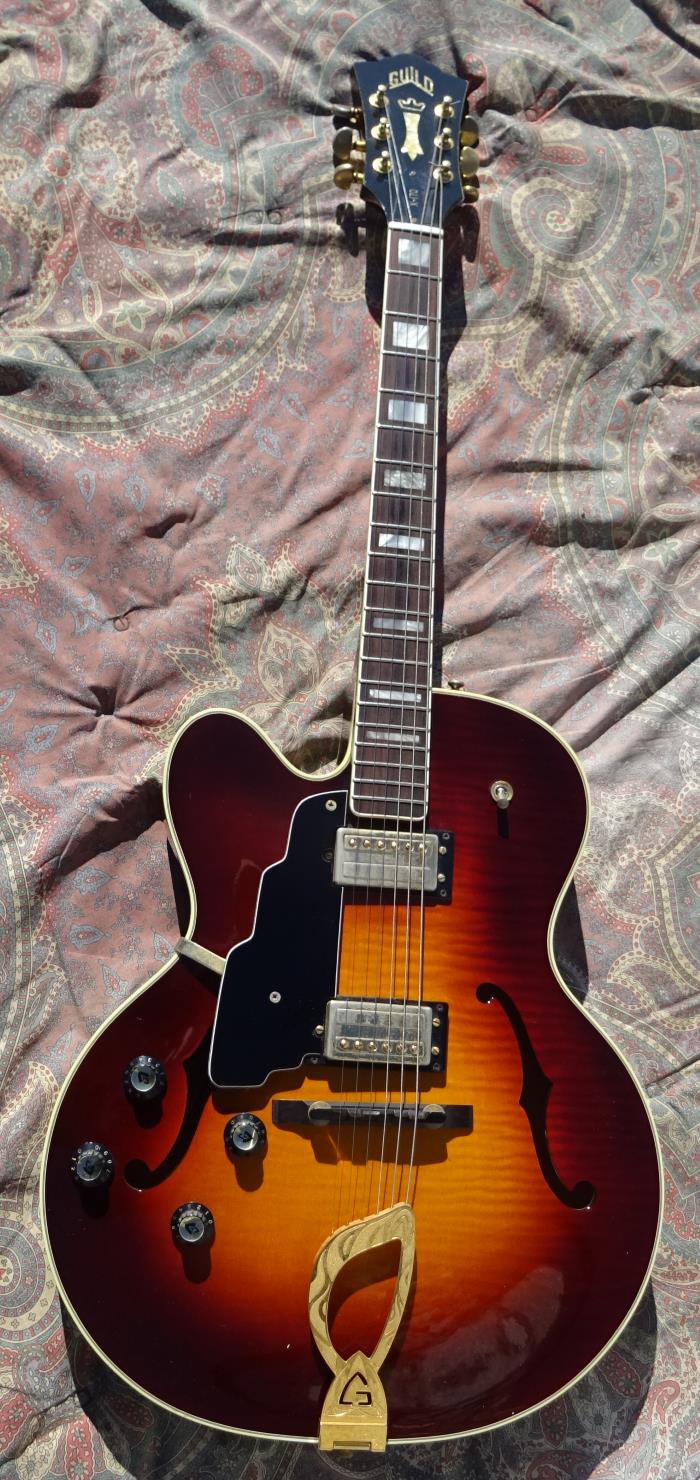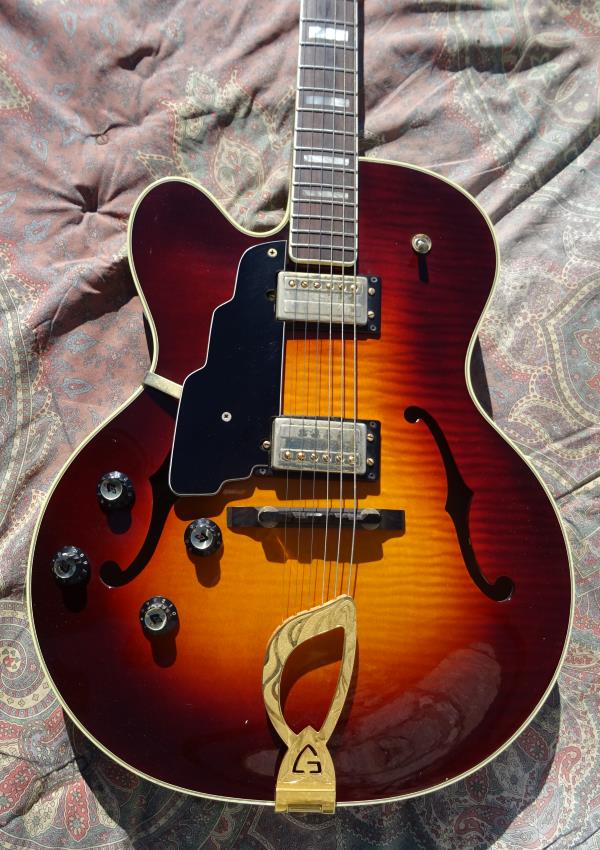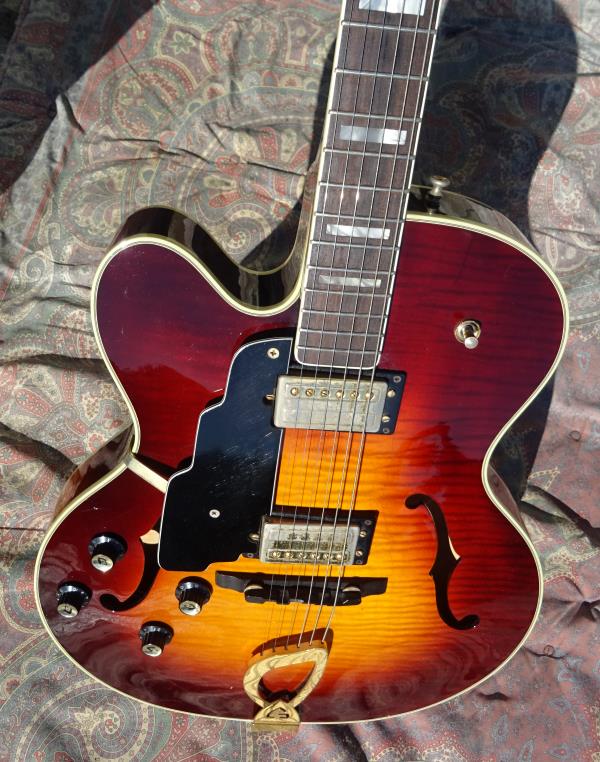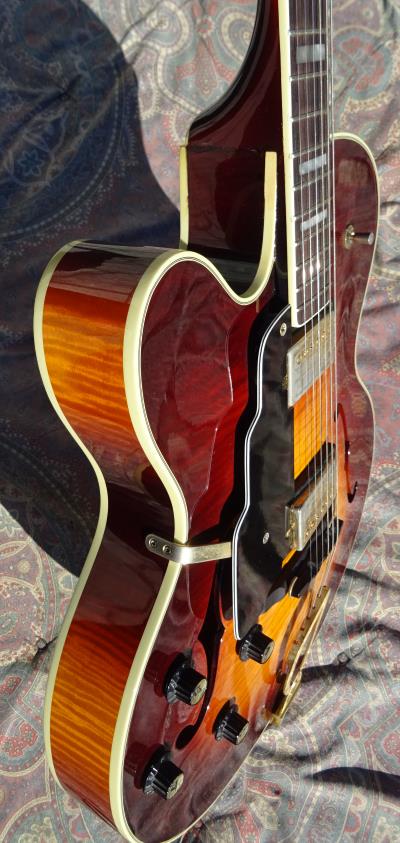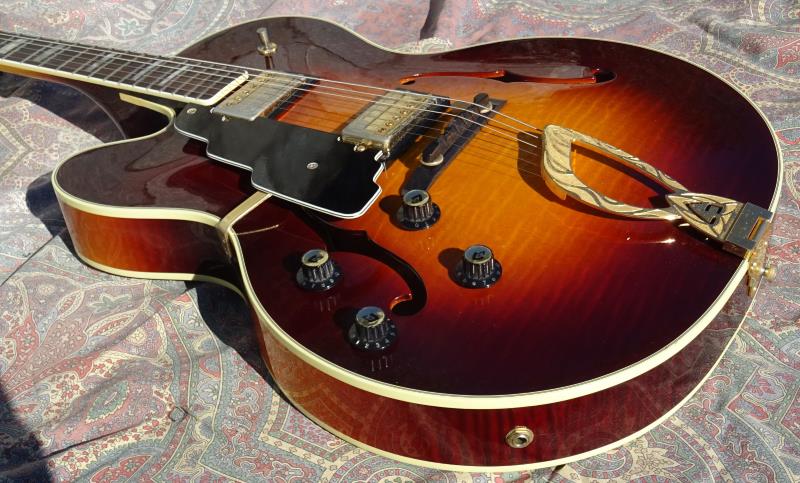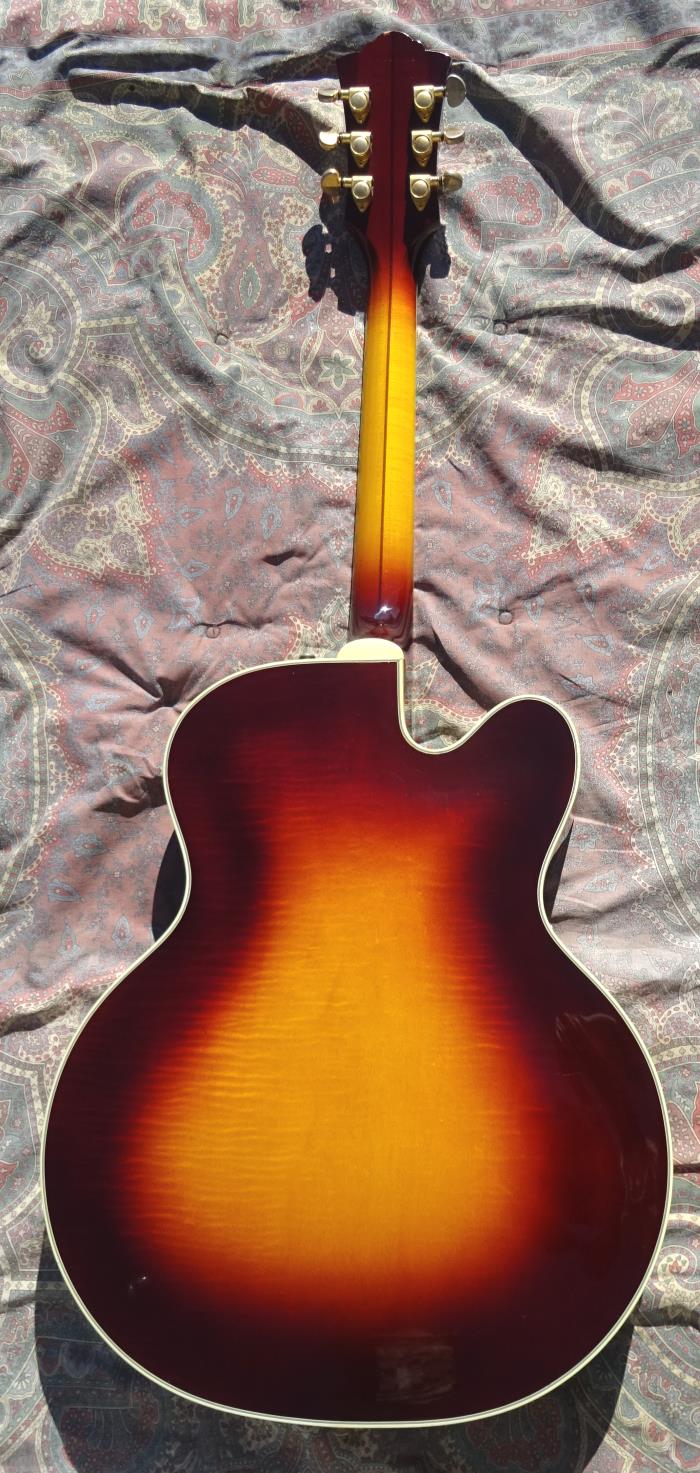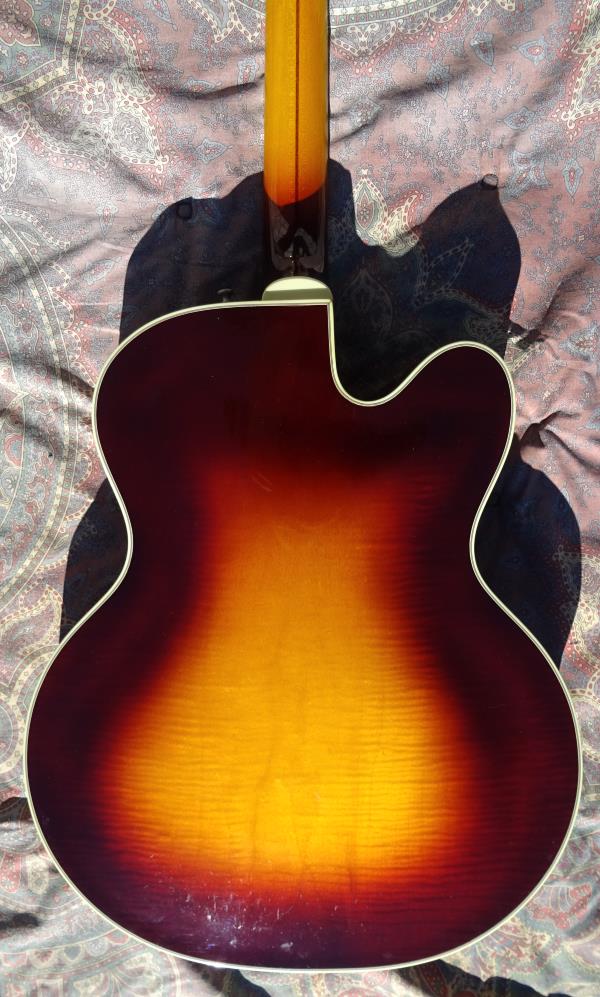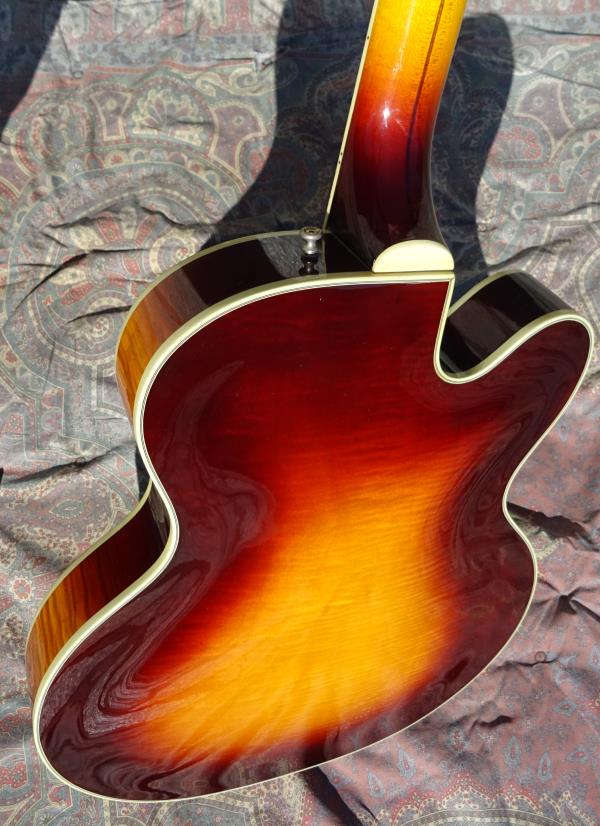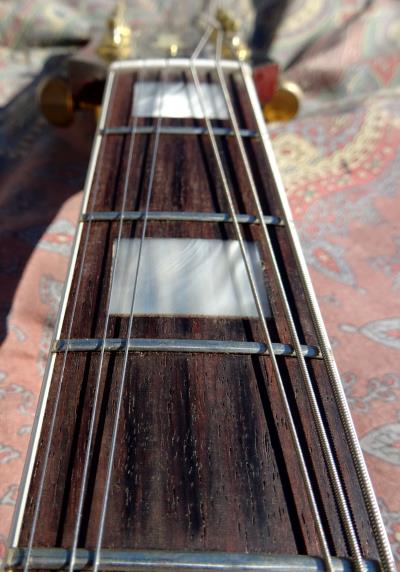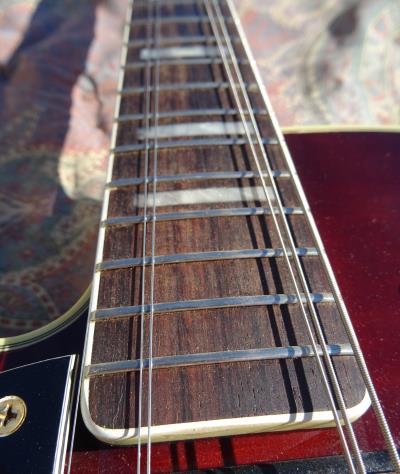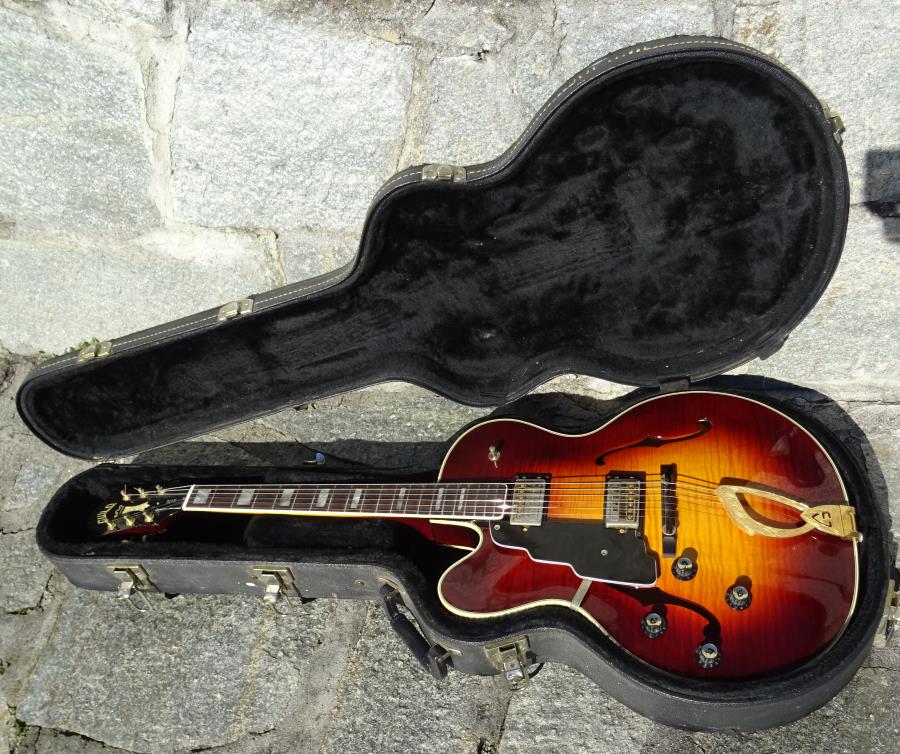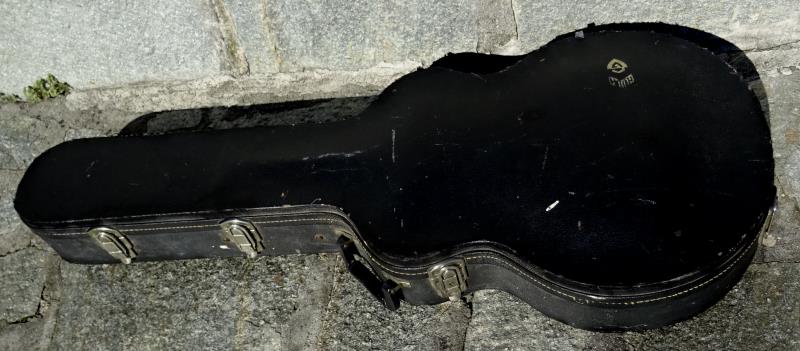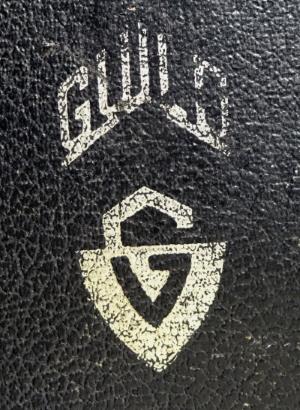 '88 GUILD X-170 MANHATTAN LH Lefty, Sunburst, Very Rare, Made in USA EX+ Cond. code LH371
In excellent condition and perfect playing order. Maple Top, Back, Neck, Sides Nice flammed. Rosewood Bridge and Fretboard. Scale Length: 24 3/4" Width at nut 1 11/16" (42.2 Cm) 2 SDI Humbuckers Pickups This guitar is positively stunning in any light due not only to the impeccable finish, but to the color of that finish. There isn't an imperfection anywhere on this guitar. Comes with the original hard case.
The Guild X-170 Manhattan was introduced in 1988 and was made until 2002. It is a thinner guitar at 2 1/2″ at the edge than the X-175 and X-500, both of which are full-depth jazz boxes measuring 3 3/8″ at the edge. These deeper jazz box guitars are big instruments and my X-500s weigh in at over nine pounds, especially when they include an under-bridge sound block. The X170 is a much more nimble instrument, though it's not a lightweight like the Starfire III. It's tempting to say that the X170 is a straight-up jazz guitar.
https://www.youtube.com/watch?v=vg7K4QueCD8
https://www.youtube.com/watch?v=8rWy1BfylJE